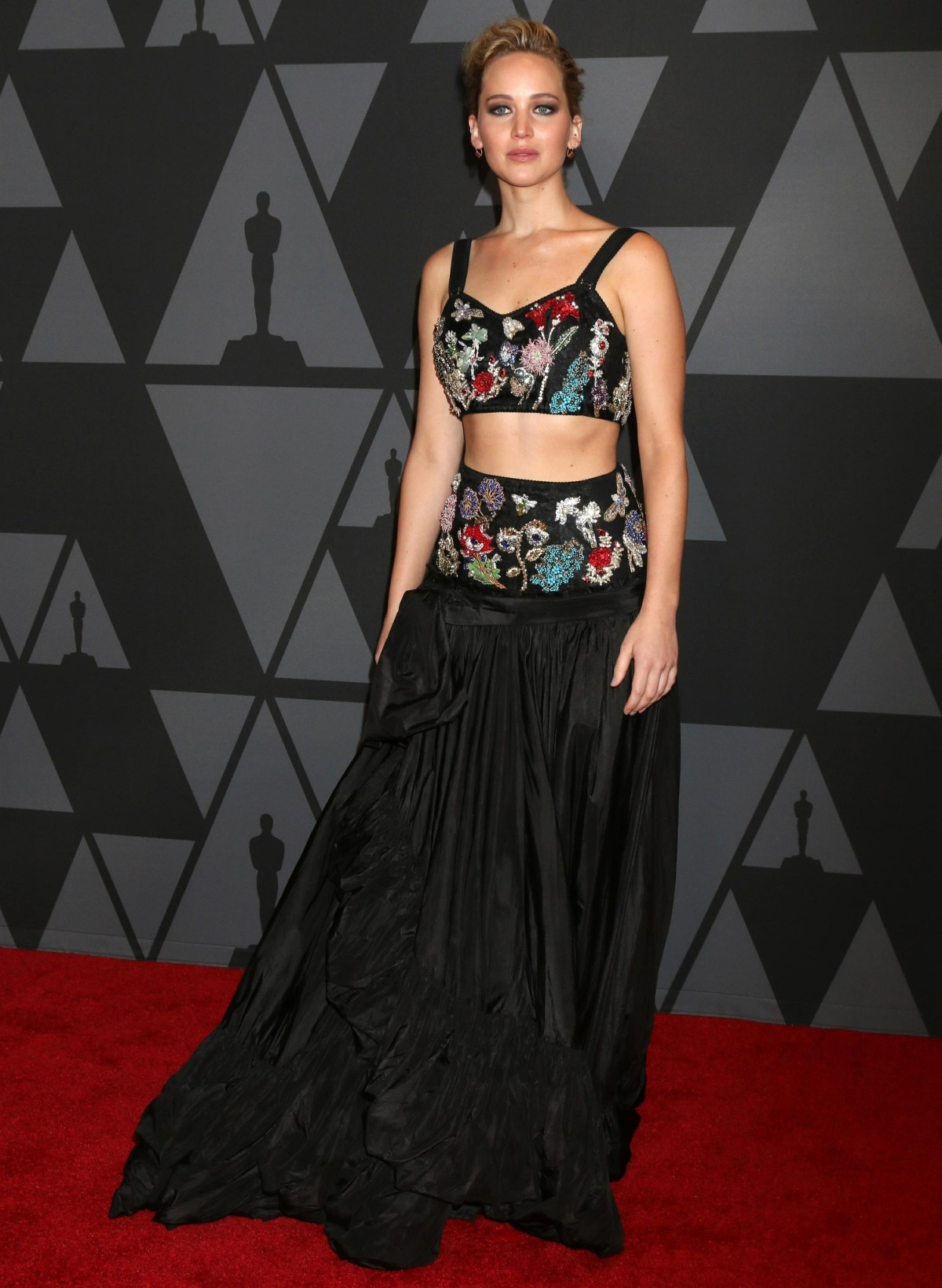 The Governors Awards were held this past weekend in LA. The Governors Awards have become quite a nice event, and they get bigger and bigger every year. They're not televised, and reportedly the vibe is much more relaxed and quiet because of it. This awards show is for the more low-key Oscar winners of the year, where they give away the pre-announced honorary lifetime achievement and special achievement Oscars to worthy people. This year's honorary Oscar winners included Donald Sutherland, director Charles Burnett, cinematographer Owen Roizman, director Agnes Varda and Alejandro Inarritu (for his virtual reality art installation). You can read more about this year's Governors Awards here.
So many young and fashionable ladies came out for the Governors Awards this year, it sort of surprised me. Many of these women have potential Oscar campaigns, and this is an event full of Oscar voters, so of course they wanted to come out and shake hands and be "seen." Did you realize that Jennifer Lawrence is campaigning for an Oscar for 'mother!'? She is. She came to this event with Darren Aronofsky (UGH) and she wore this absurd Alexander McQueen. I think this McQueen would have been fine at the Golden Globes or the Met Gala, but at this event, it was totally overkill.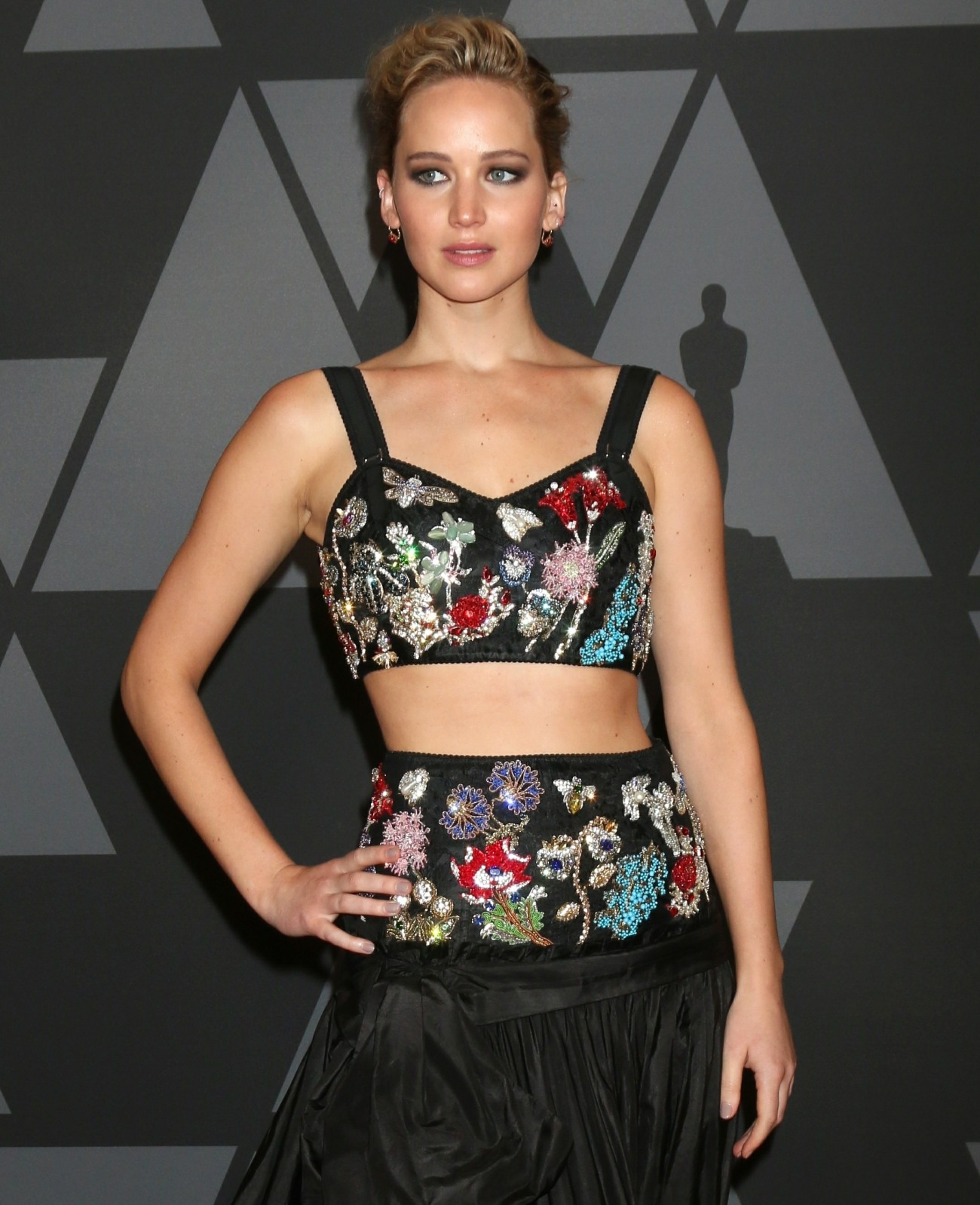 Here's Emma Stone in Louis Vuitton. I HATE THIS. It looks like she repurposed an old safari jacket.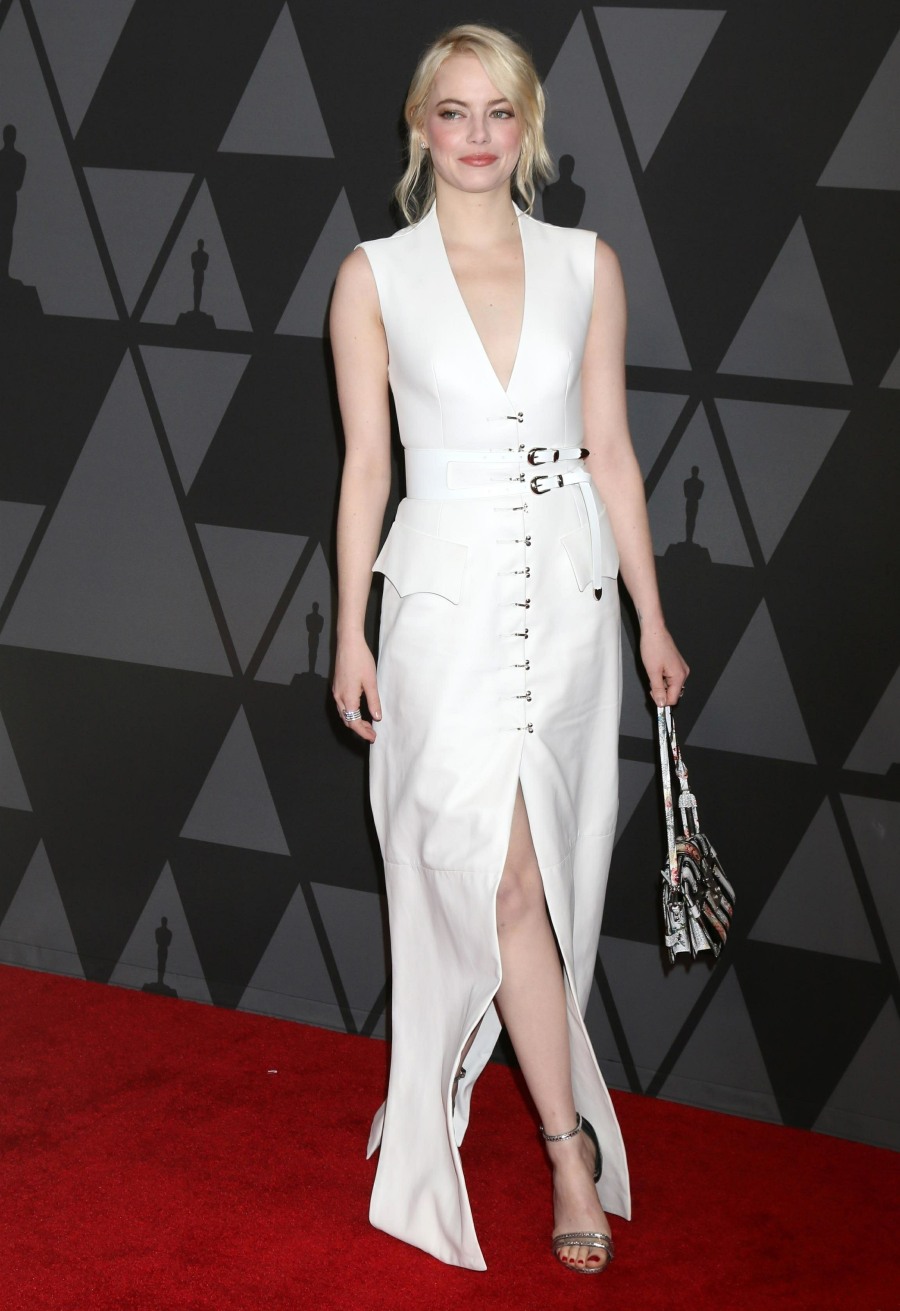 Salma Hayek in… what is this? McQueen? Is it wrong that I don't hate this? I really don't hate this at all. I actually like it a lot.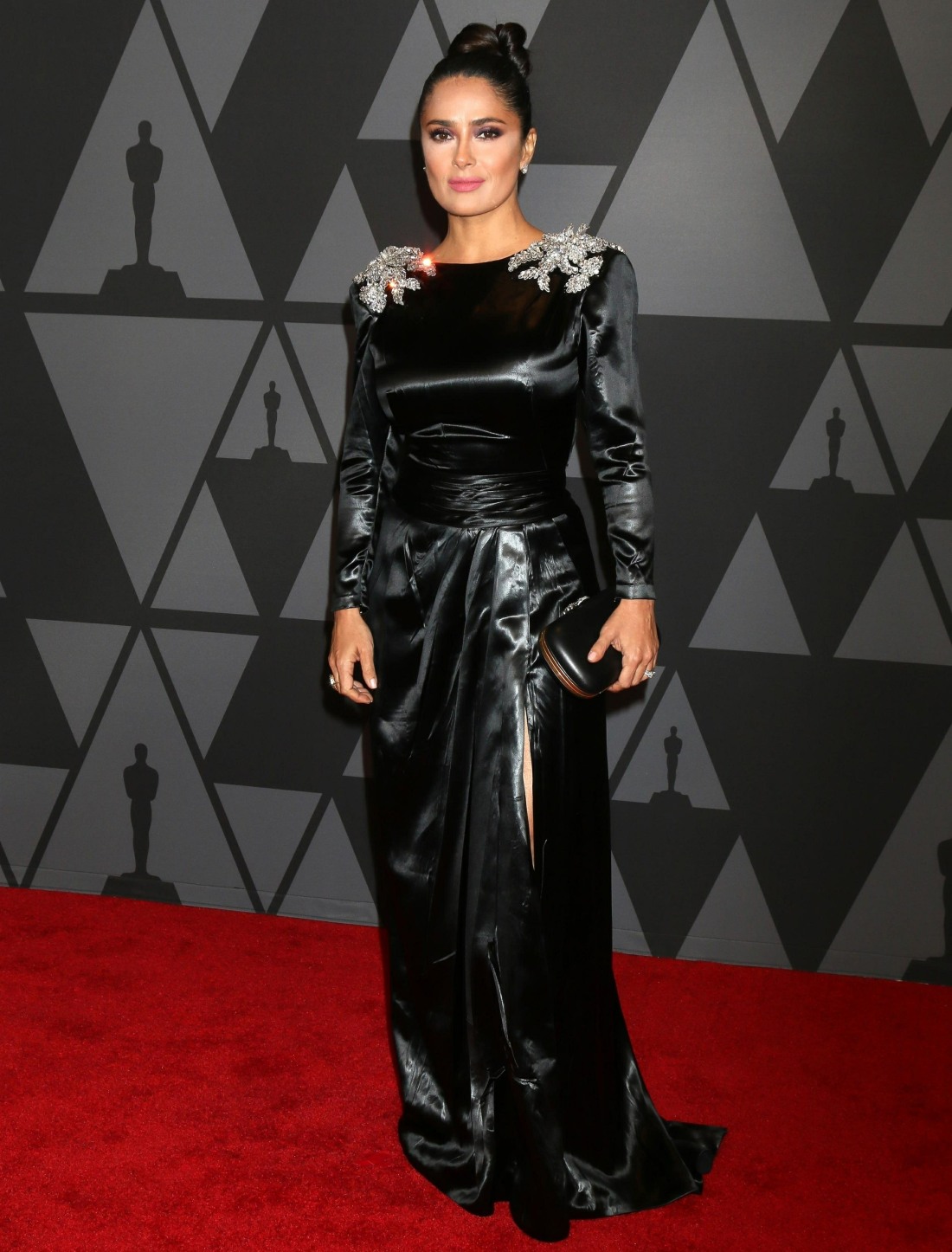 Michelle Williams in Louis Vuitton. LV never does right by her. Ever.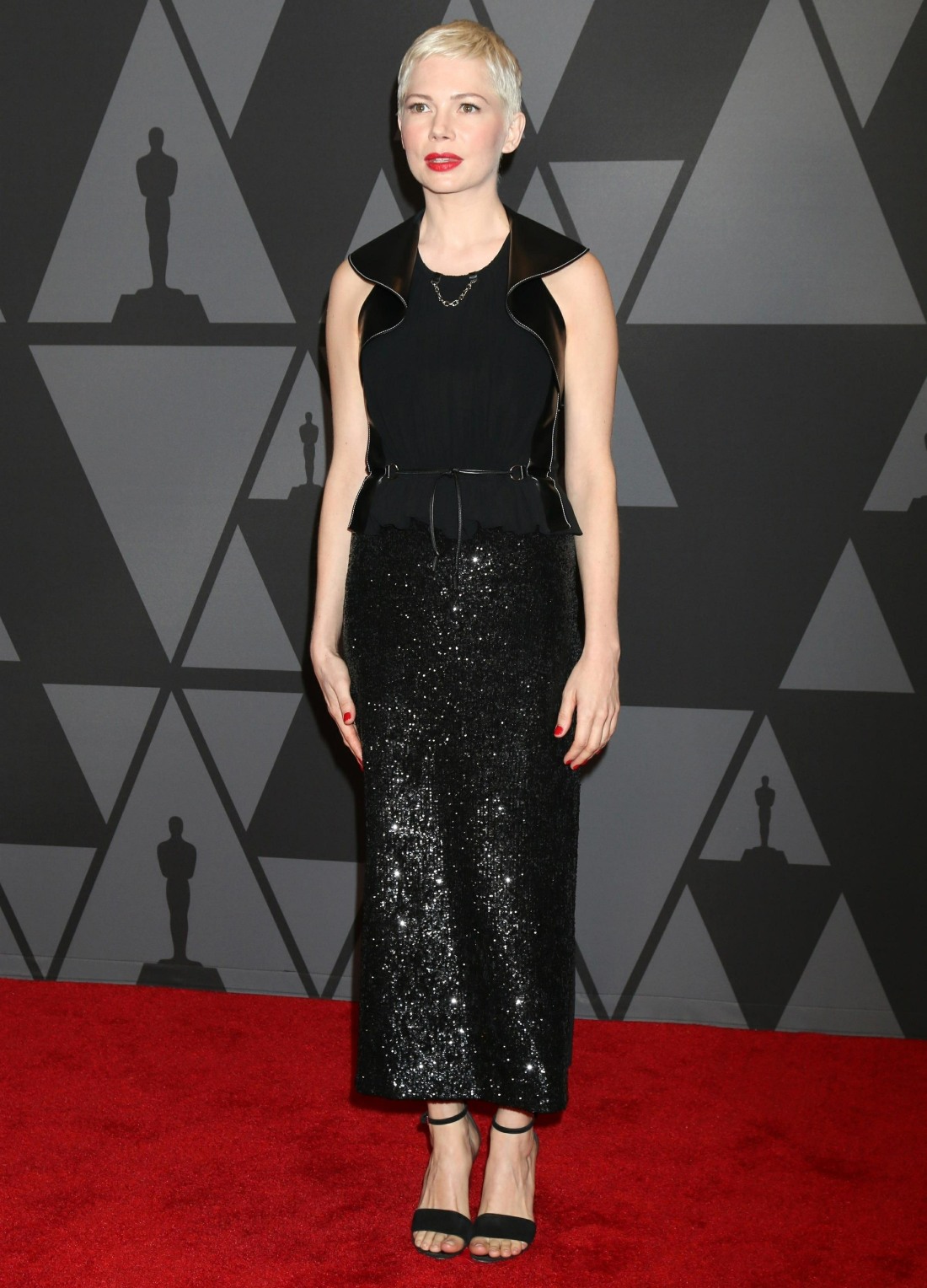 Margot Robbie in Louis Vuitton. I guess LV decided to give their only good dress to Margot. I still want to rip off that stupid bow on her stomach though.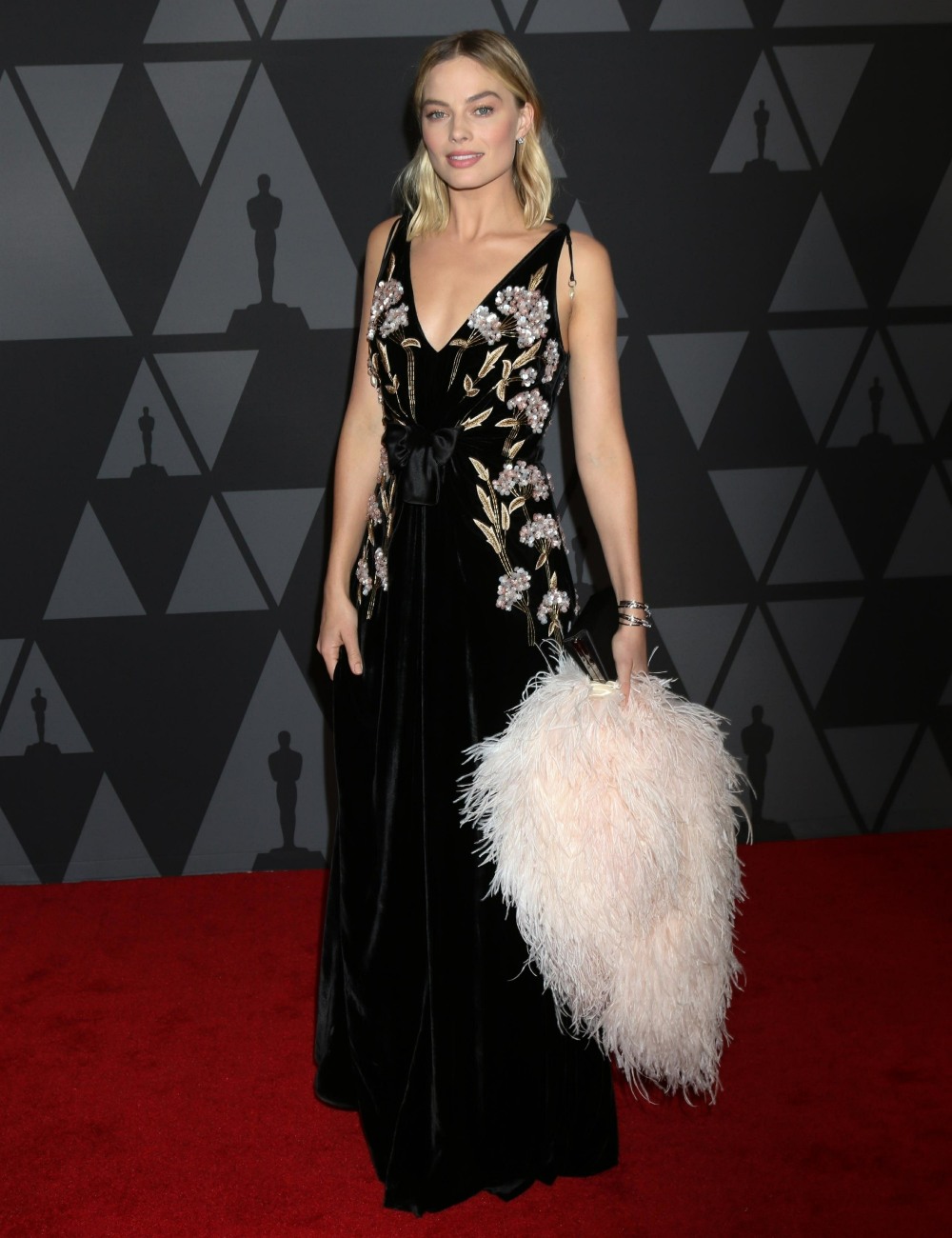 Diane Kruger in Givenchy. Poor Diane, the ruffle monster attacked her.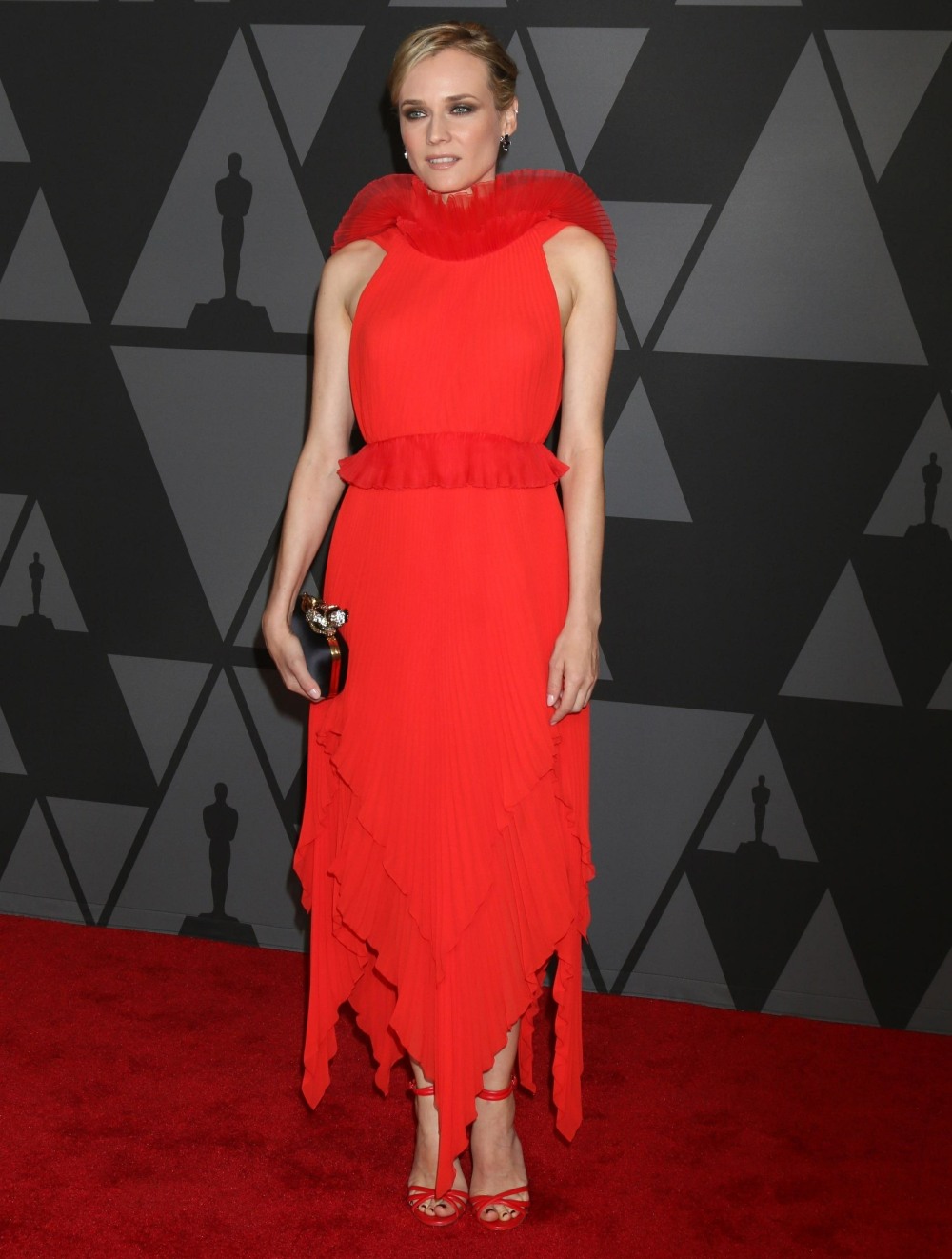 Tessa Thompson, wearing Altuzarra and baby bangs. I love her, and I hate everything about this. This dress is wrong on her completely, and the baby bangs are LITERALLY THE WORST.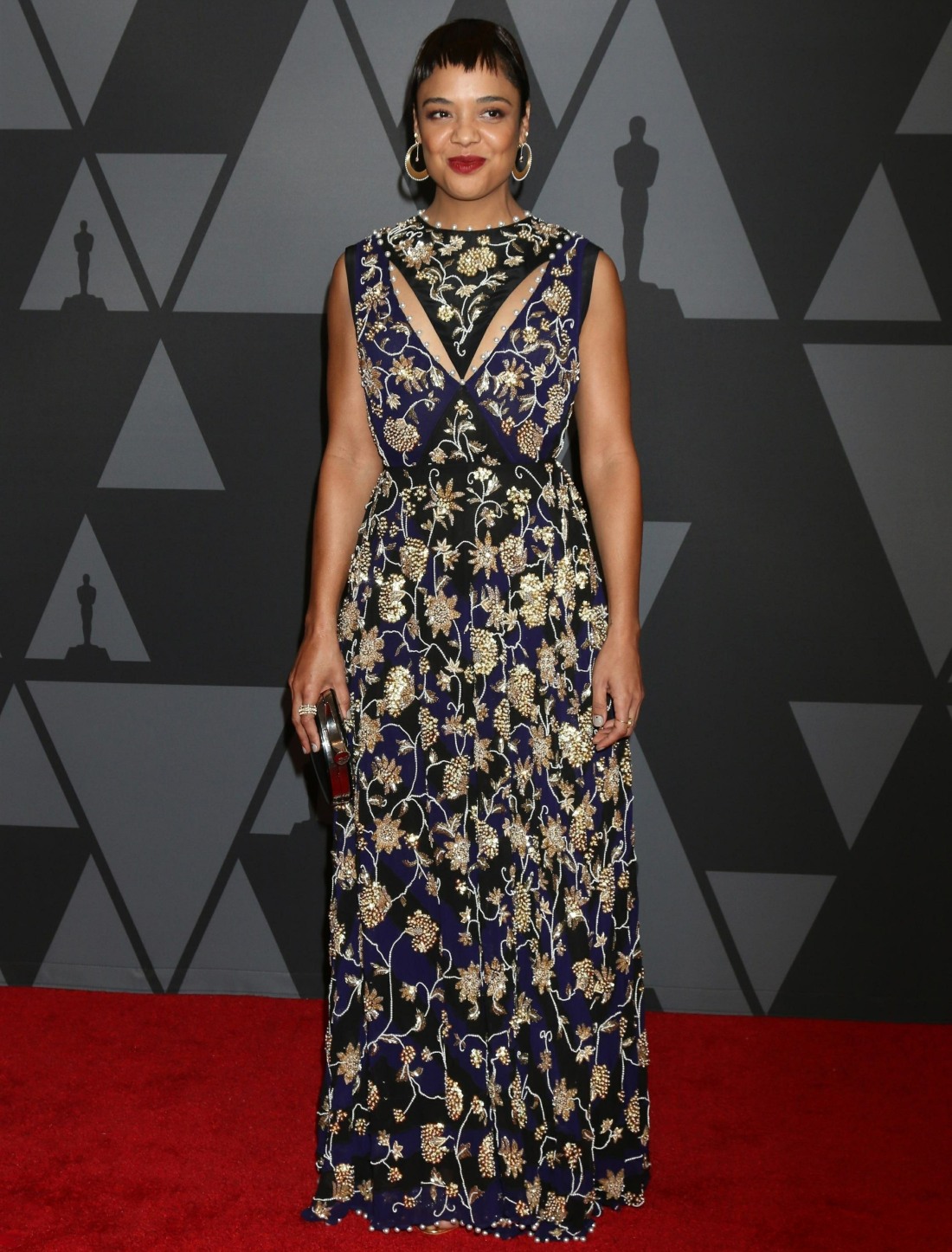 Photos courtesy of Backgrid.