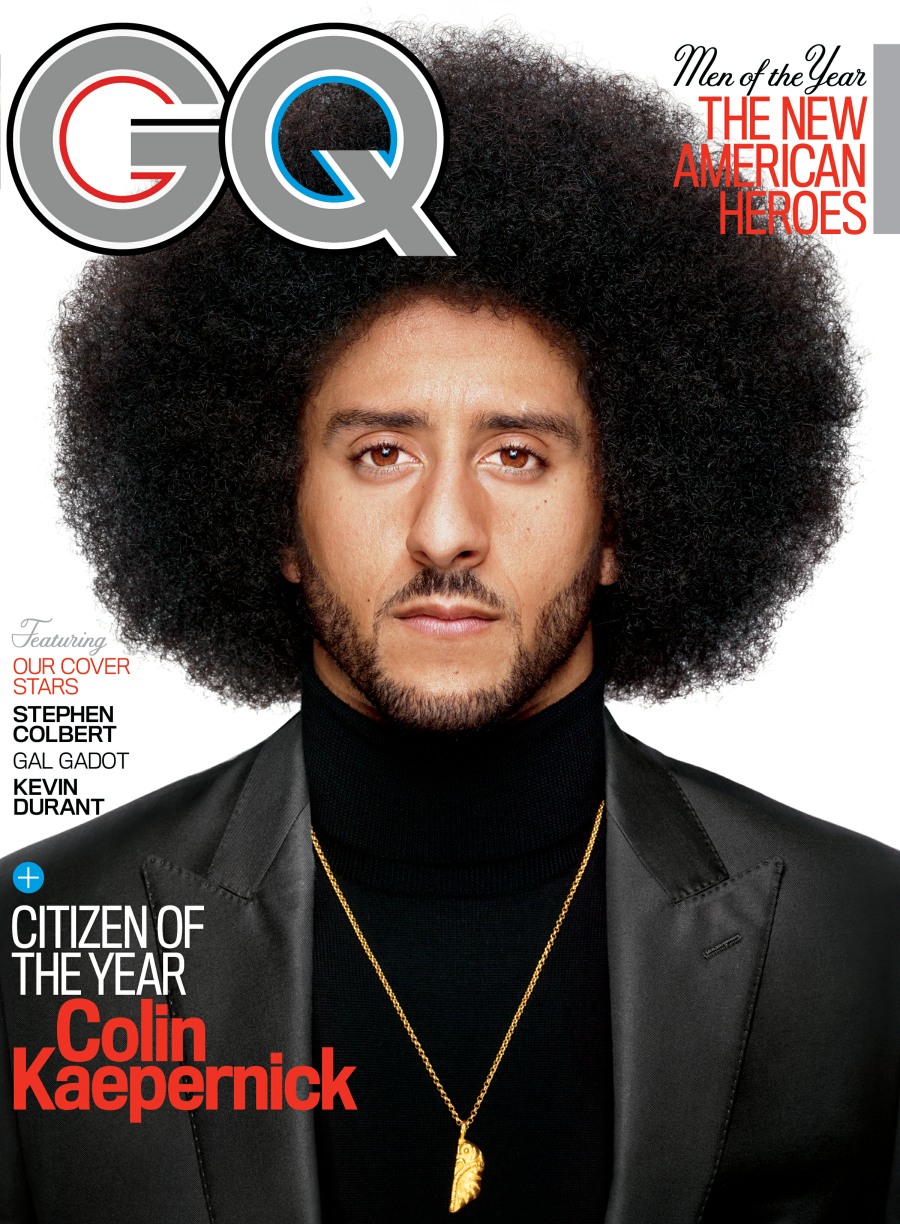 GQ has released their multiple December covers for their annual "awards." At some point, GQ stopped doing the typical "men of the year" stuff and decided to give more specific awards to various people for the wider array of good works they did throughout the year. Kevin Durant is the Champion of the Year, Gal Gadot is the Wonder Woman of the Year, Stephen Colbert is the Bad Hombre of the Year and… Colin Kaepernick is the Citizen of the Year. Kaepernick's profile has been released first – you can see GQ's package here.
Kaepernick is being recognized for starting a movement and starting a conversation. The movement is tied to Black Lives Matter, police violence against communities of color, the extrajudicial killings of black men and women, the role of athlete-advocates today, the meaning of civil disruption and protest in modern society, freedom of speech, racism and patriotism. Basically, Colin Kaepernick kicked the hornet's nest. It's affected him professionally too – dude still doesn't have a job, because the white football team owners think he's a "problem" (which is the 2017 version of calling him "uppity"). The GQ profile isn't so much an interview with Kaepernick (although he agreed to the cover), but a celebration of the conversation that he started. GQ quotes from many different people about what Kaepernick has started.
As I've said before, I respect Kaepernick's work here and the conversations he's started. I wish he had a job. I wish black men could peacefully protest without being denigrated and insulted by the white supremacist-in-chief. I also wish Colin Kaepernick had f–king voted in the 2016 election.
The Russian bots are so mad about this, by the way. Check out the "Citizen of the Year" tweets here.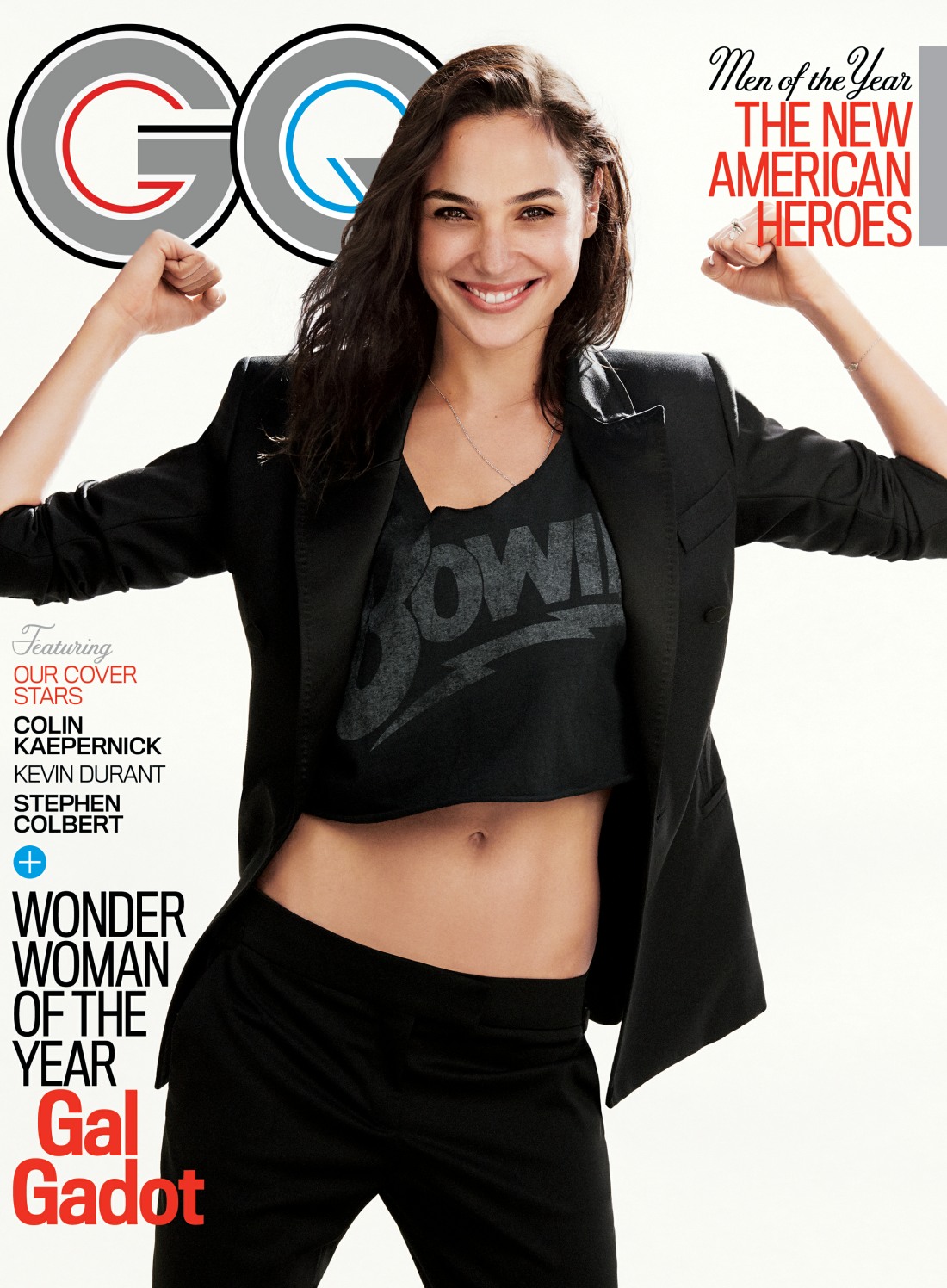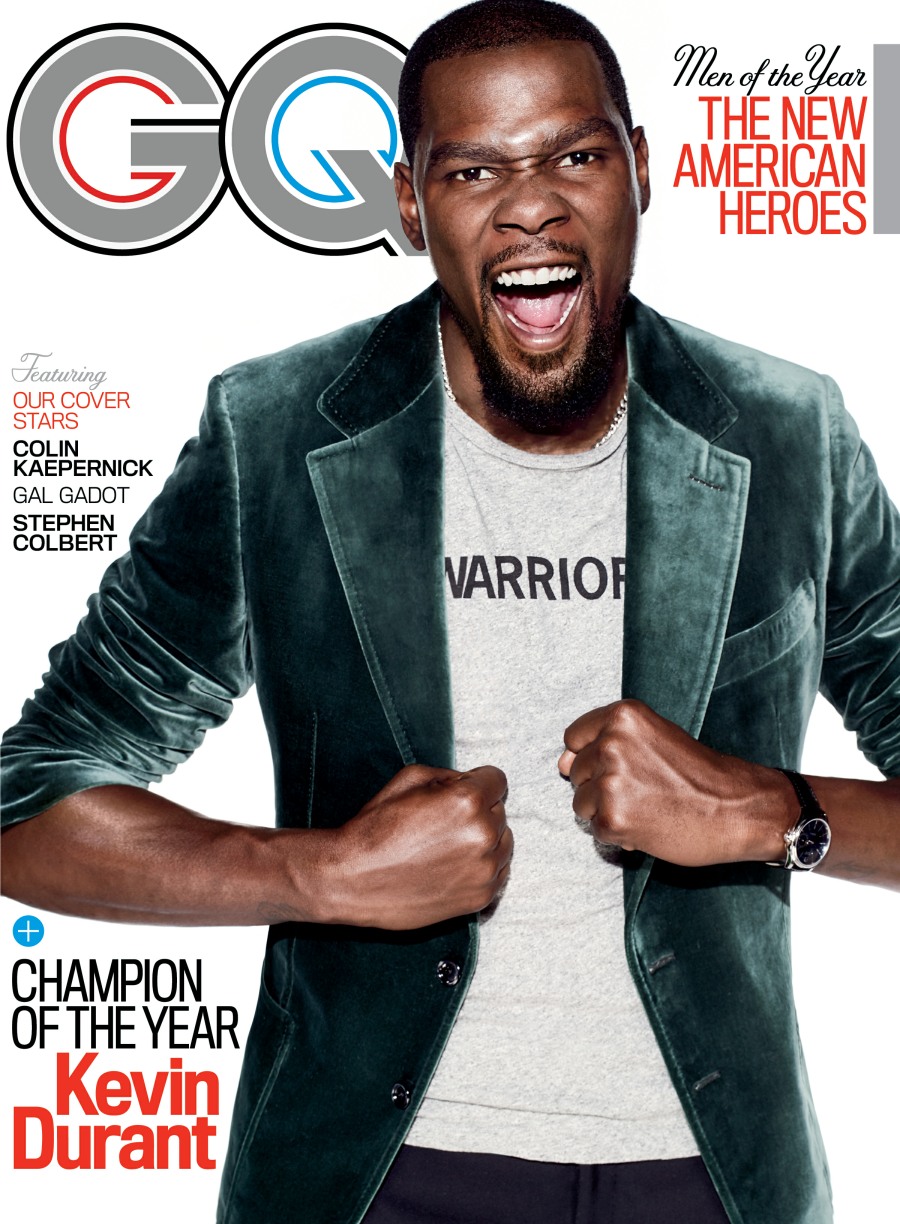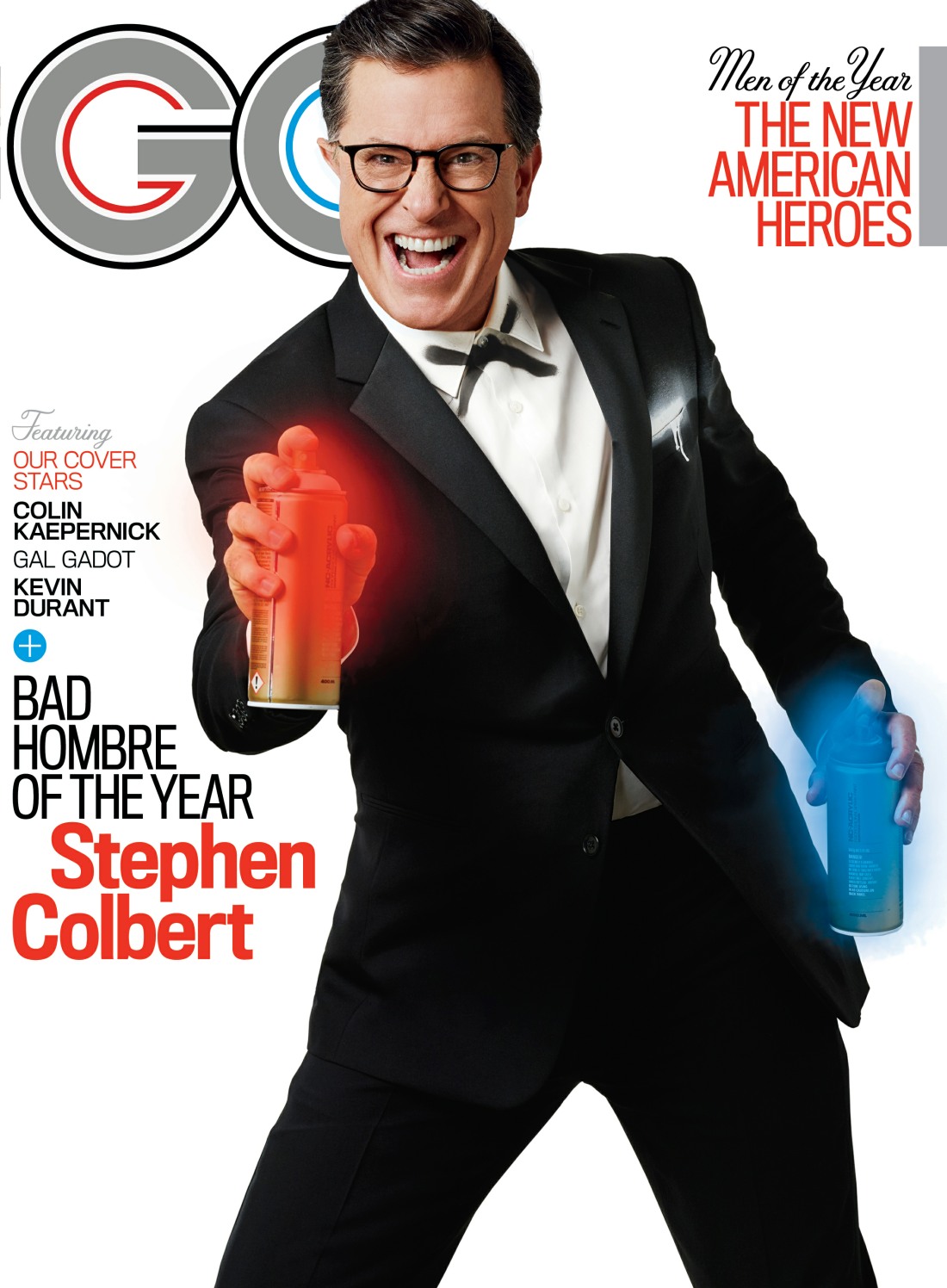 Covers and photos courtesy of Martin Schoeller, Mark Seliger, Cass Bird and Nathaniel Goldberg exclusively GQ.