Embed from Getty Images
WARNING: this post contains spoilers from last week's episode of This is Us
I don't think I have to tell you that NBC's hit drama This is Us has a bit of a reputation of tugging at the heartstrings. According to the show's star Mandy Moore, who plays the matriarch of the Pearson clan, you ain't seen nothing yet.
Over the past few episodes of season two, we've followed Randall and Beth trying to make foster daughter Deja feel like part of the family, Kate and Toby deciding to have a big wedding and a drug-addicted Kevin breaking things off with Sophie. Tear fodder, am I right? Well, there's more to come. LOTS more. Mandy told E! News' Kristin Dos Santos that "There's darkness coming."
That darkness is part of a trilogy of episodes, starting with tonight's, dealing with each of the "Big Three." Mandy warned viewers that these three episodes "go to some deeply darkly places." She added, "I think that people are going to have a lot of opinions about [them], but I suggest that people be patient and stick with it 'cause we need to go there in order to—there will be bigger payoffs later, down the road in this season."
And, while addressing the multitude of fan theories about the show (like this one, which does hold a bit of water, in my humble opinion), Mandy noted, "It is bizarre that a family ensemble drama would have people picking apart the minutiae of episodes… Again, I would just suggest that people be patient. It will all unfold in a spectacular way, and I don't think people will be disappointed."
Tonight's episode deals with Justin Hartley's Kevin. According to the preview, modern-day Kevin heads back to his high school to be honored. The episode's going to flashback to his high school football days and learn about the knee injury that is seemingly the source of his pill addiction – along with a genetic link from papa Jack's problems with booze, perhaps?
As for his future with Sophie, things aren't really looking up for Kevin. Executive producer Isaac Aptaker spoke with Variety after last week's episode and gave us the lowdown on Kevin's complicated situation.
And with Kevin, how much was his speech to Sophie (Alexandra Breckenridge) just a method of pushing her away before she noticed just how troubled he is?
I think so much of it is about pushing her away. In a way, it mirrors the Kate story, who's another character who just doesn't feel worthy. He's so cognizant of how he hurt her in the past — and how the first time around, he really destroyed her for quite awhile. And I think at this point, he's pushing her away both to protect her and to protect his growing addiction because he thinks he's bad news and doesn't want to hurt her more. He doesn't want to burden her with more of his drama.

Is this the end for them?
As we saw last year she forgave him for cheating on her and getting divorced, so they've come back from bigger obstacles from this. But I think it's safe to say that for the immediate future, Kevin is not in a place where he should be in a relationship. For everybody's best interest.

Without her in his life, and with his family so obviously dealing with their own things, is there anyone who can notice what's going on with him?
You hope it's Kate, but at the same time, she has the singing and the pregnancy and the marriage. We talked to a lot of people with addiction — particularly pill addiction — and they really are able to hide it from even their closest, closest friends and family members and significant others for such a long time. You saw Kate senses something's off a little bit, but then she very very quickly accepted his excuses for it and goes back to her thing. He's doing a very good job of hiding it.
And if you think tonight's episode isn't set to pack an emotional wallop, check out Mandy's recent Instagram story. In one photo, she's got tears in her eyes and looks like she's already had a good cry. She captioned the snap "For those who ask whether or not we cry when we watch This Is Us. Get ready for episode 208. #mindblown"
Uh-oh. Get the tissues at the ready for tonight, This is Us-ers.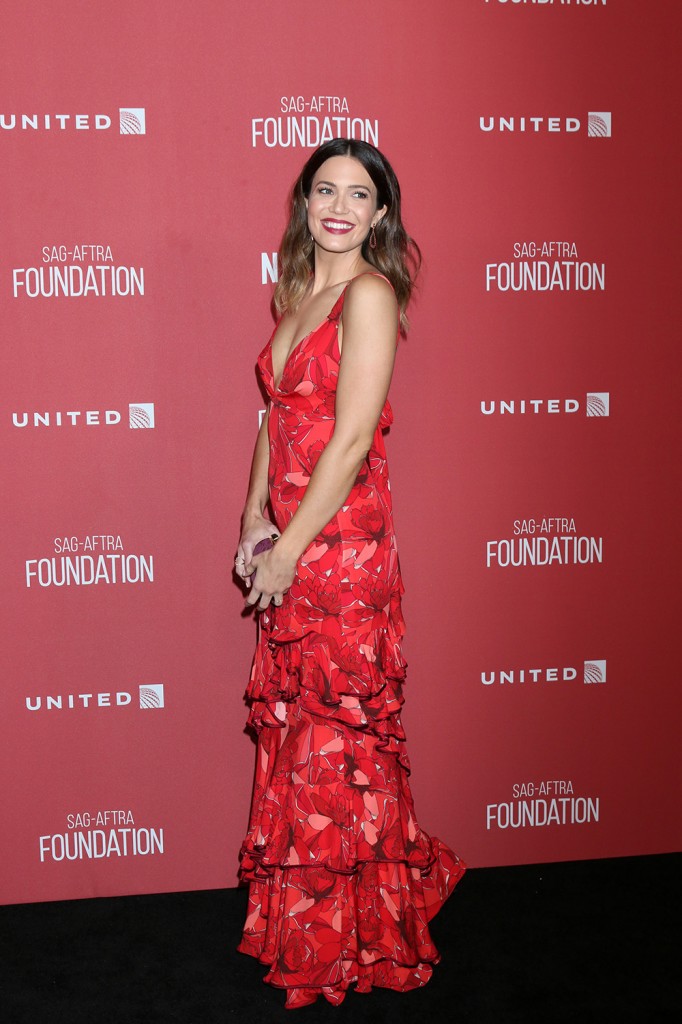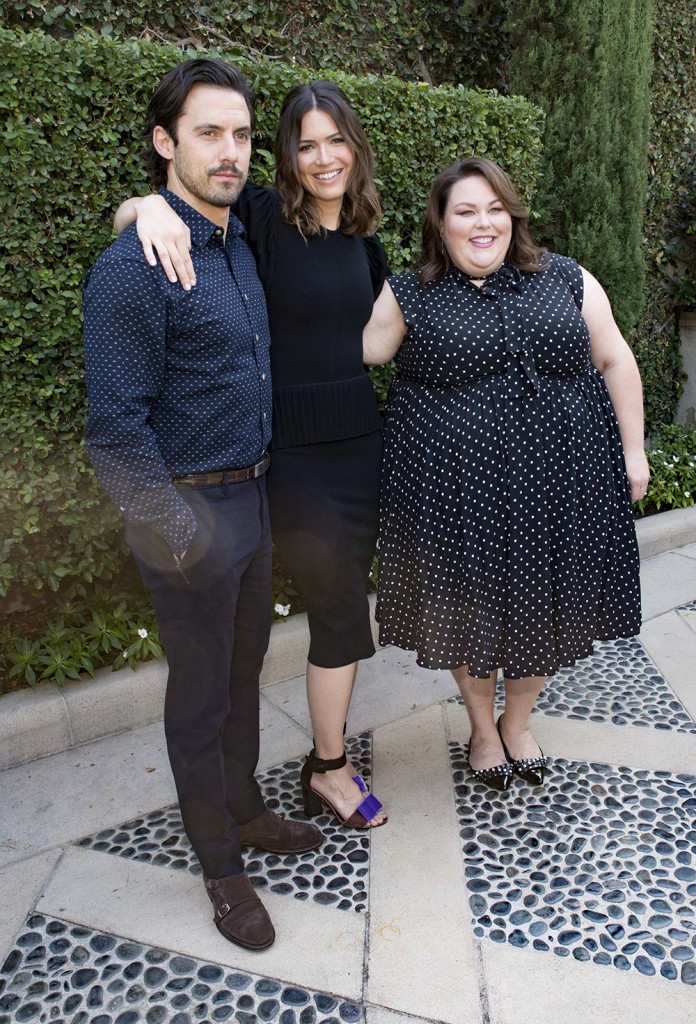 Photos: Getty Images, WENN.com