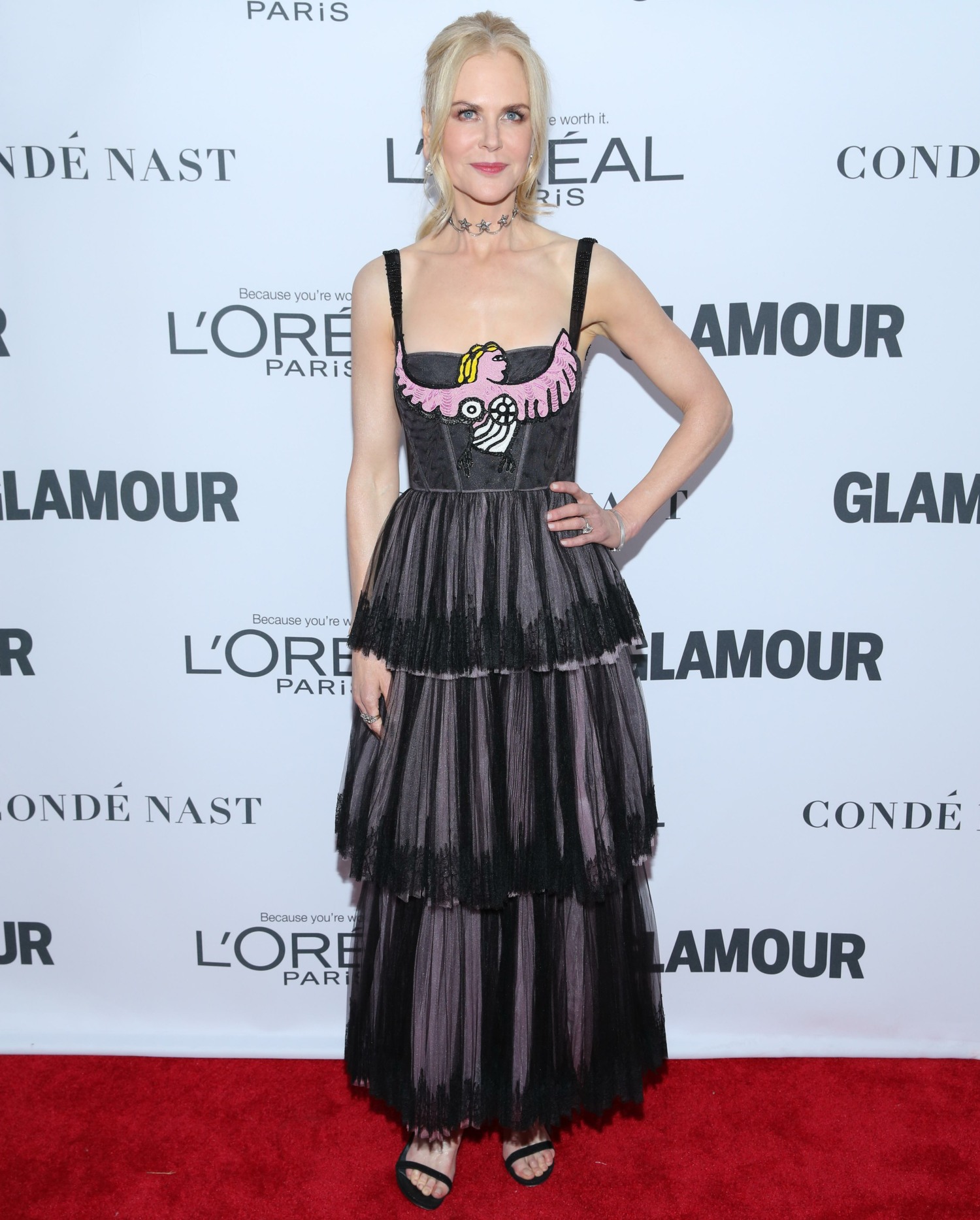 Glamour Magazine held their 2017 Women of the Year Awards in Brooklyn last night. It feels like this might be the Oscar season where the film award shows are actually more subdued – a combination of the Weinstein Effect AND genuine awards-season fatigue – but the magazines haven't caught on and there will be a million magazine "awards" shows. Typical. Anyway, the fashion at this Glamour event was pretty tragic, with a few exceptions. Again, I'm not covering everybody at this event, I'm only covering the most notable people or the most interesting fashion. Let's start with Nicole Kidman, who has not had a consistent look whatsoever this year. She wore Christian Dior Spring 2018 and it is awful. Dior is awful these days, you guys. Even with Raf Simons out of Dior, it's still awful.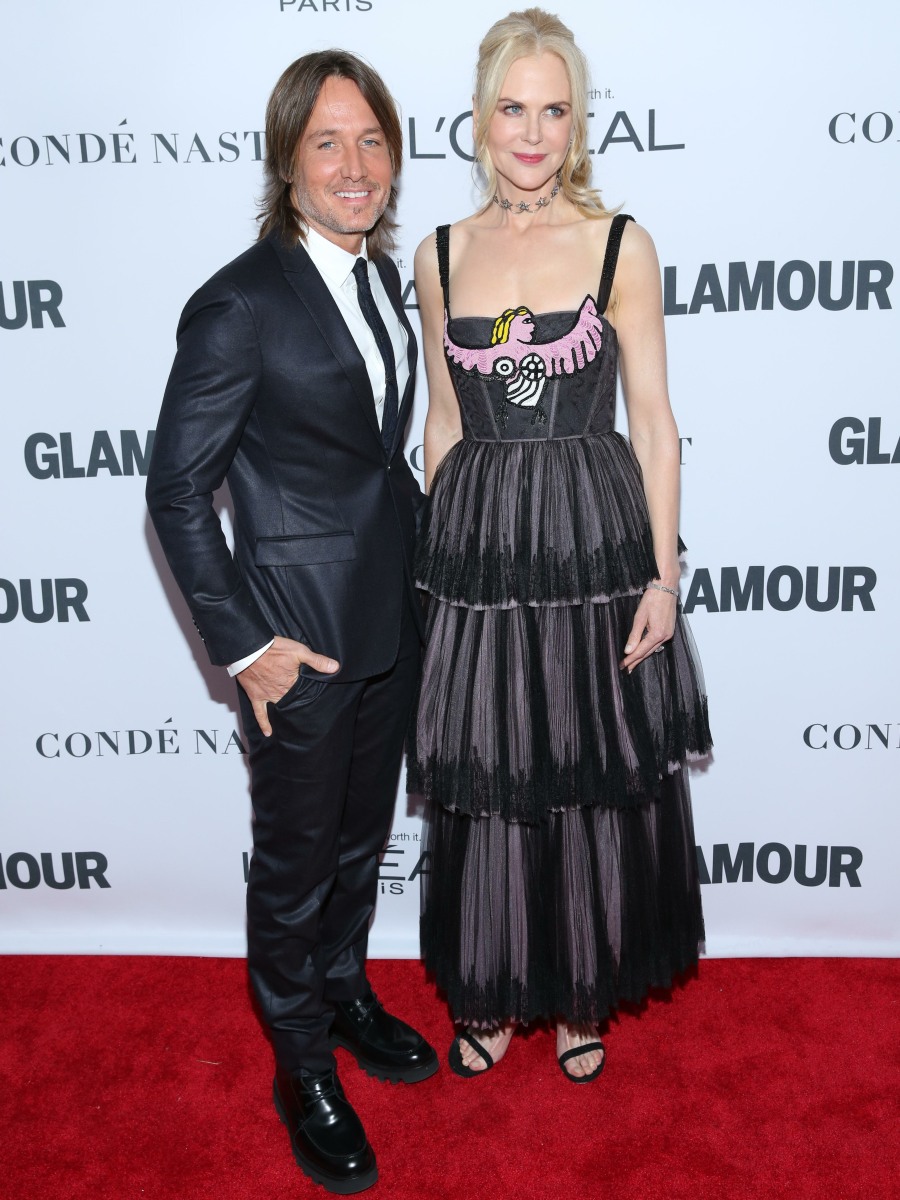 Gigi Hadid was honored at the event and she wore this beigey-gold Zuhair Murad dress. Gigi could wear any color and look great, so why did she wear this?? I also think her face looks a bit "different" or is that just me?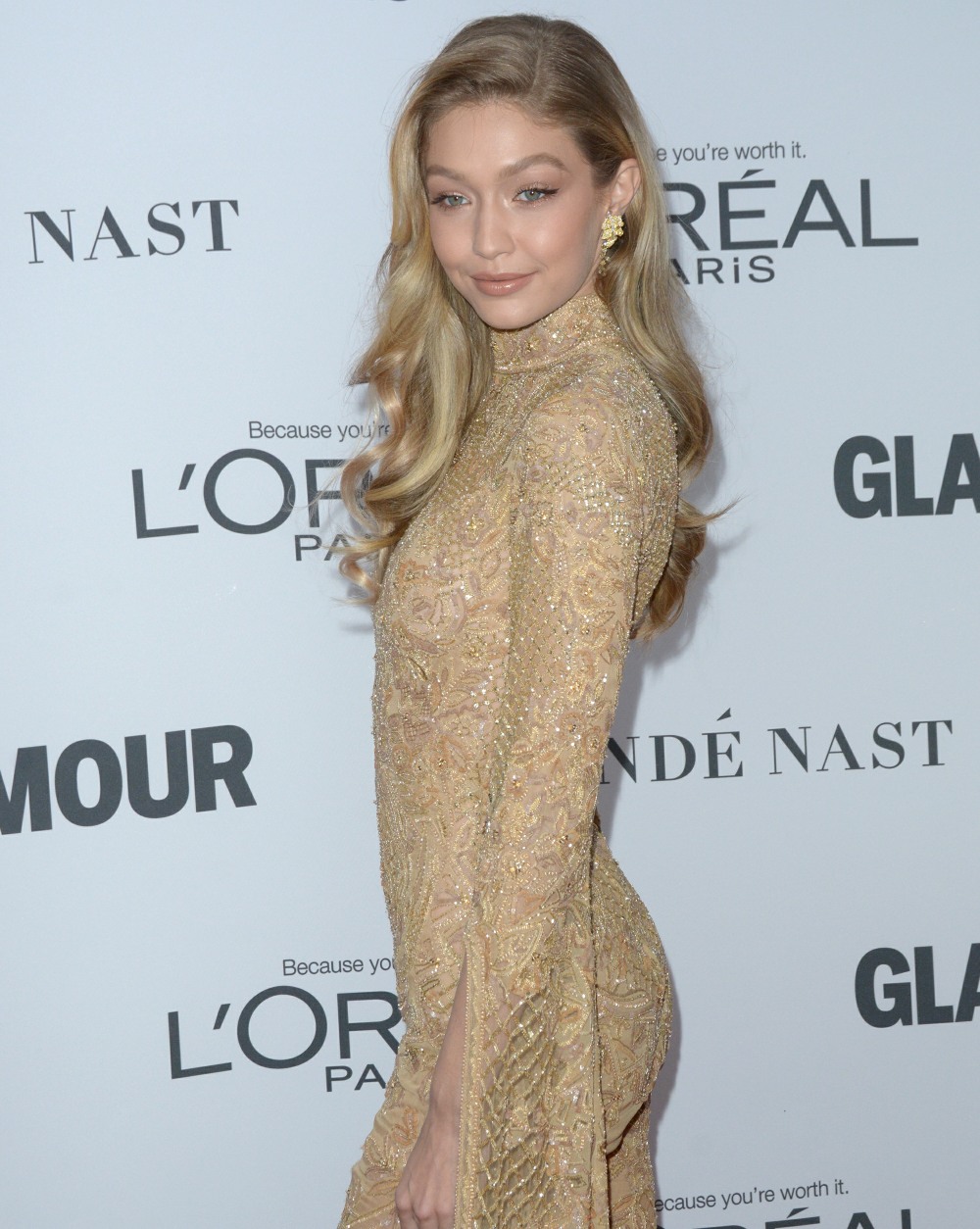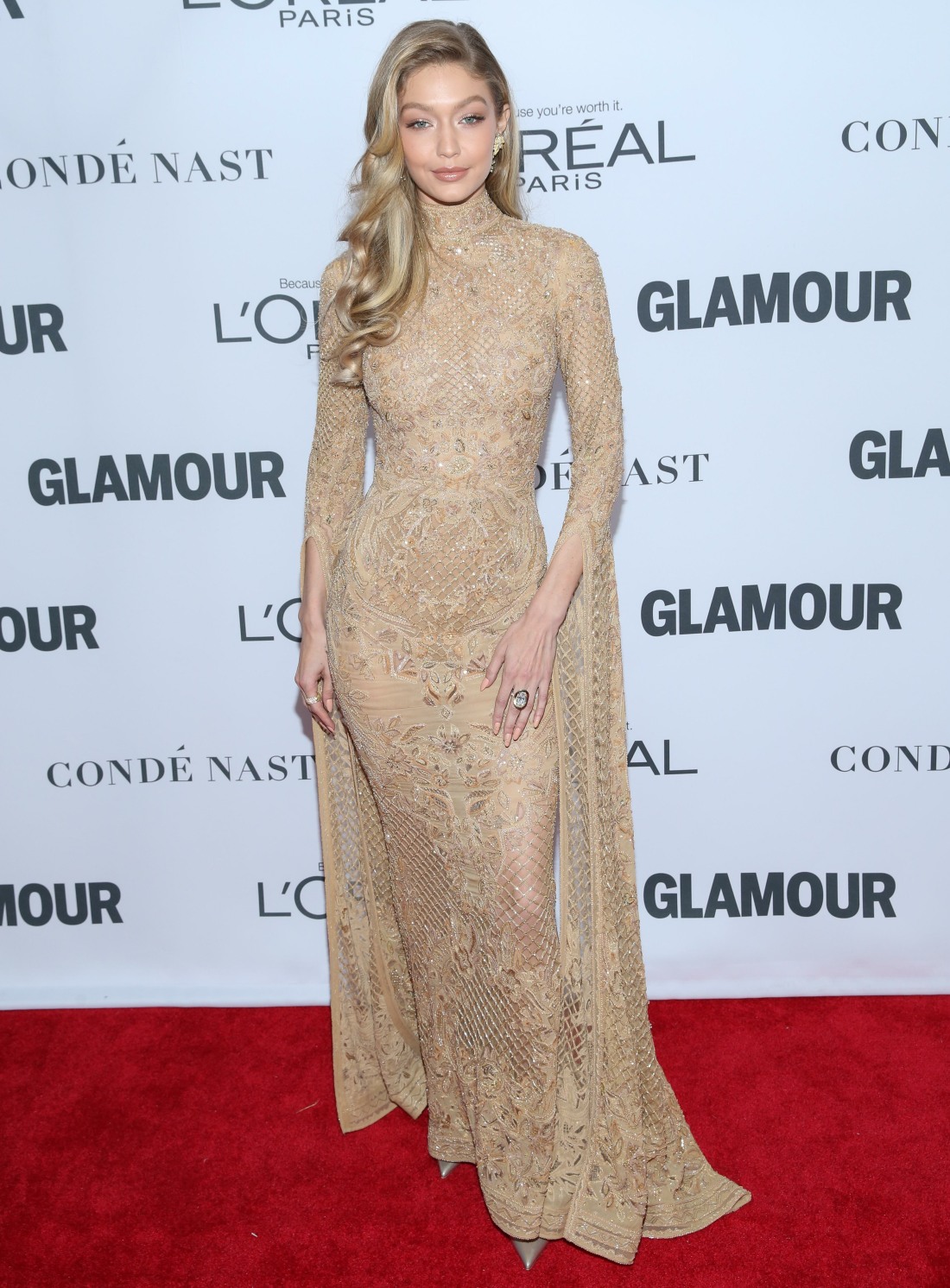 Bella Hadid was there and she honestly wore my favorite look of the night. She wore a Cristina Ottaviano bustier and pantsuit. She looks awesome (and a little worked on).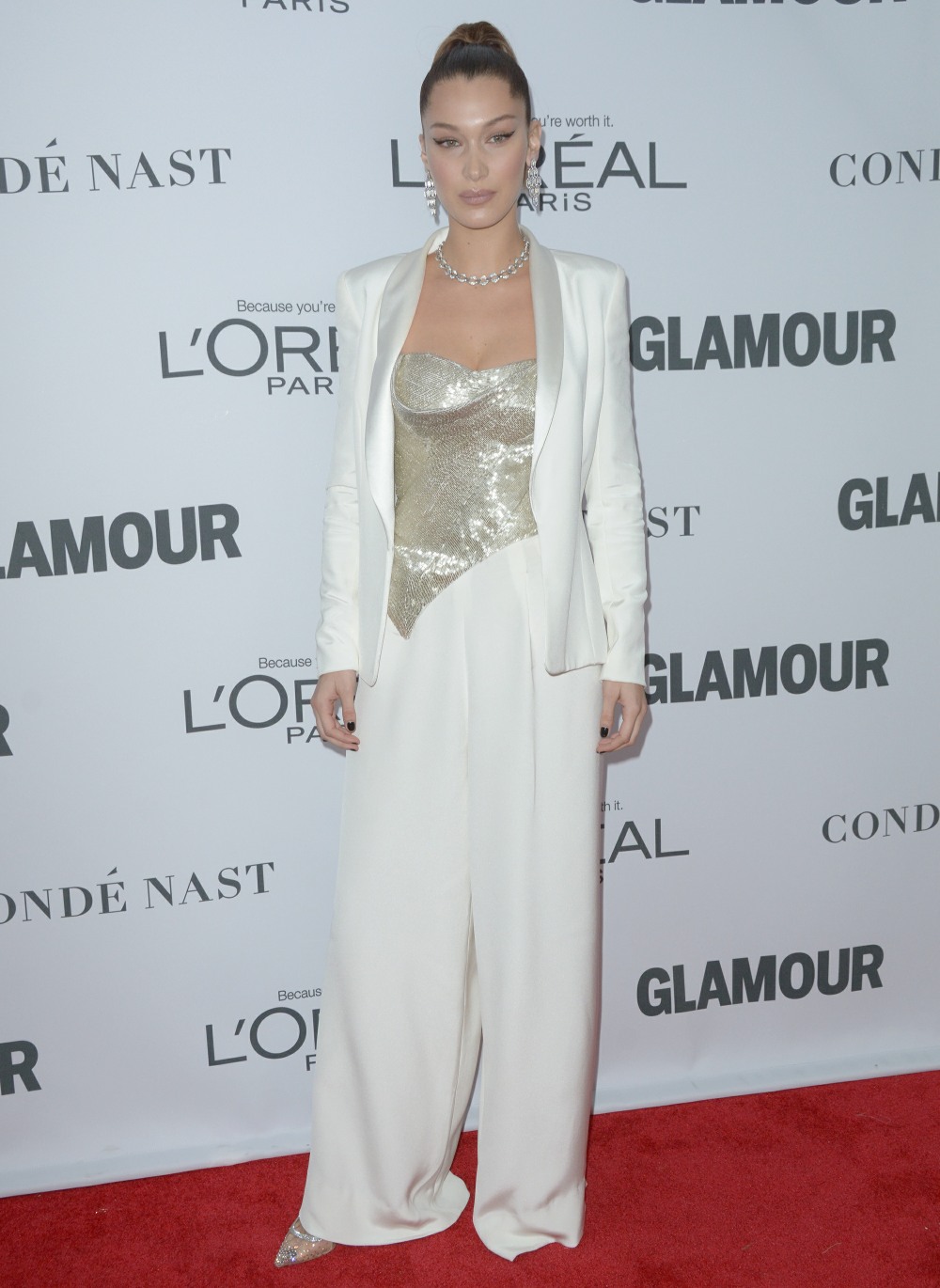 Serena Williams made her first post-pregnancy/post-birth red carpet appearance. She apparently honored her friend (??) Gigi Hadid. Serena is actually pretty tight with that whole crew – the Taylor Swift Squad, the Hadids, etc. Serena wore Versace and I think the dress is cute and she looks fit and ready for the Aussie Open in January, right? My only real complaint here is that her hair is pulled too tight – she would have looked awesome with her hair just a tad "softer."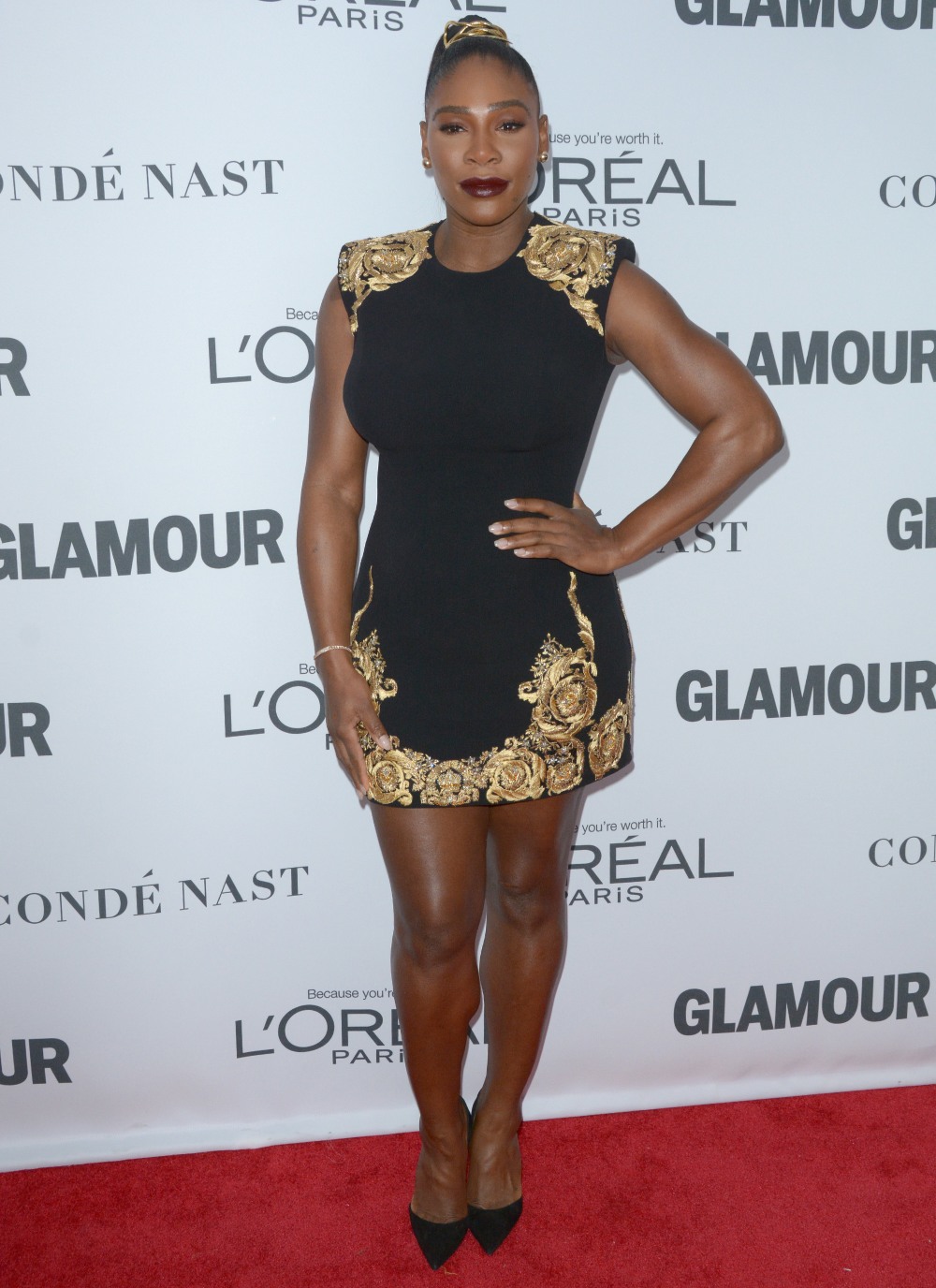 Zendaya Coleman in a Viktor & Rolf's Soir collection jumpsuit. I don't hate the idea of a bright pink jumpsuit, I just think this jumpsuit in particular is kind of bad. It's the fabric, right?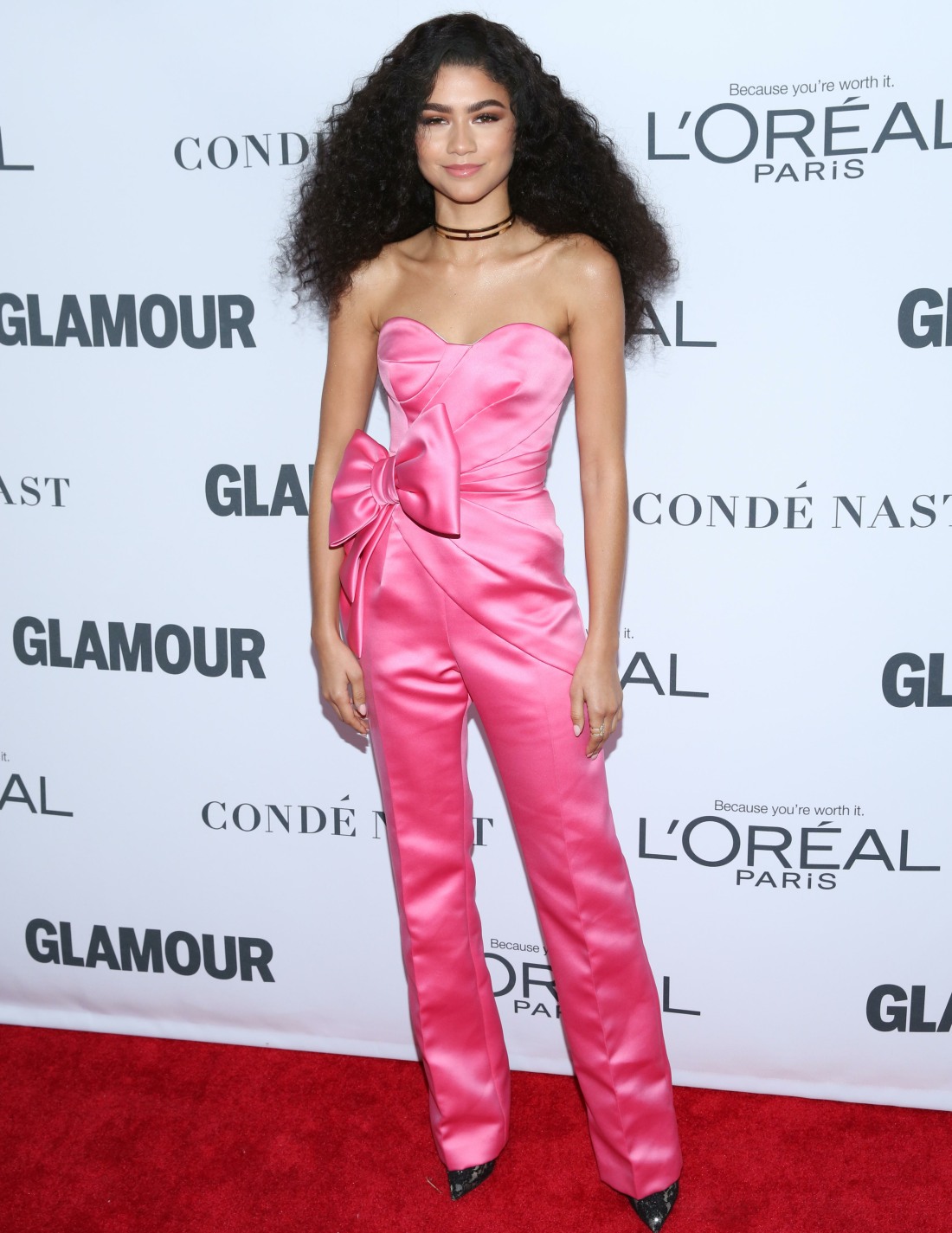 Photos courtesy of WENN.