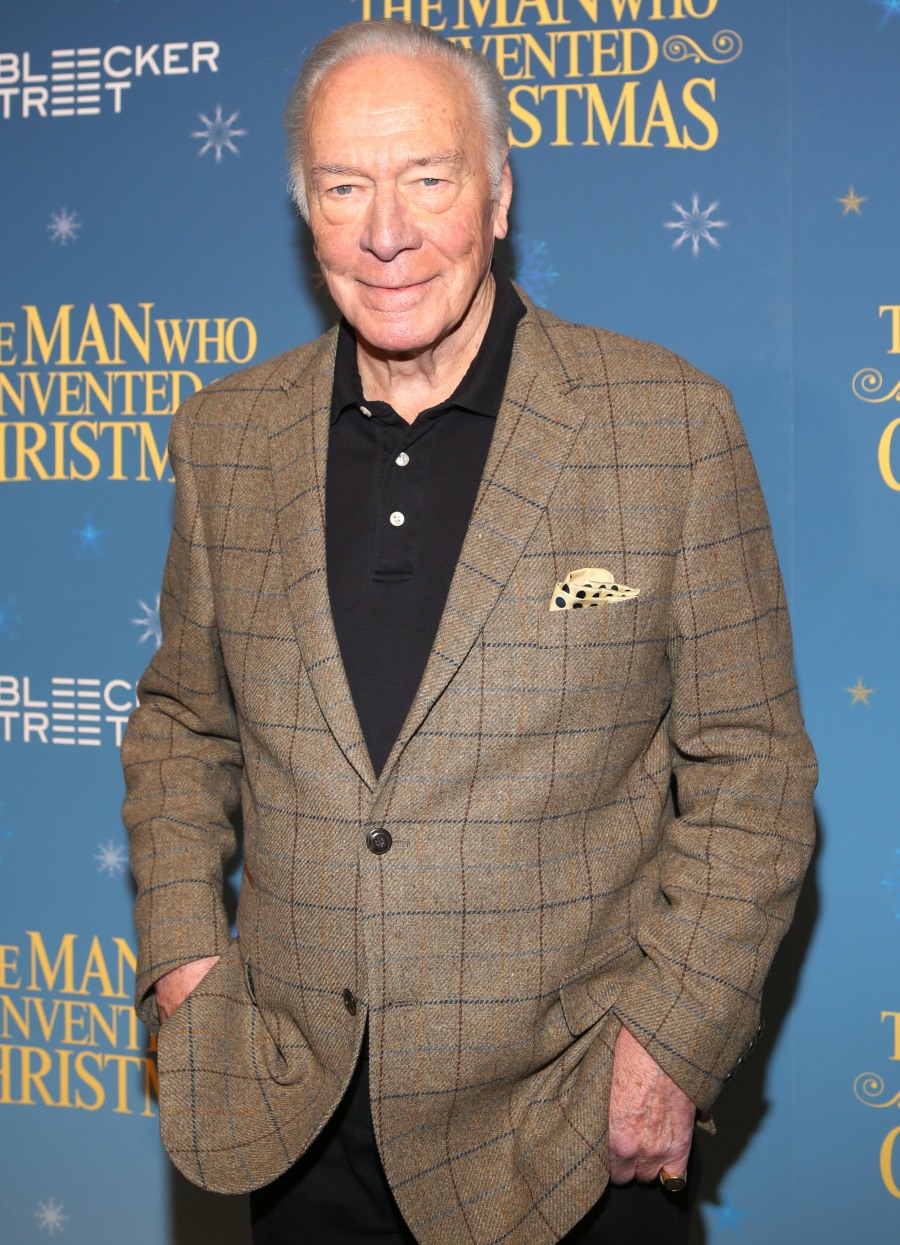 Rebecca Traister at New York Magazine wrote another excellent piece about our new reality of daily stories of powerful men abusing their authority by harassing and assaulting countless women and men – go here to read. It's a unique moment in the gossip/news/media cycle and I appreciated the chance to just stop for a moment and take stock of how much has changed so quickly, how men around the country are reassessing all of their personal and professional relationships, past and present, and much more. She writes about the guilt the victims feel for not speaking up sooner, for underreacting to acts of harassment and abuse. She writes about how extraordinary and awful all of it is, and how crazy it is that "Really powerful white men are losing jobs — that never happens." It's a good read.
I read Traister's article just before I read this interview with Christopher Plummer. Plummer is "taking over" Kevin Spacey's role in All the Money in the World, the true story of the kidnapping and ransom of John Paul Getty III. Spacey already filmed his scenes as J. Paul Getty and the film is set to come out in December, but Plummer and the cast are reshooting – at considerable cost – all of the Spacey scenes. Director Ridley Scott apparently insists that it should be done this way following the accusations leveled against Spacey and his history of abusing men and boys. So what does Plummer think about all of this?
The sudden swap and race against time is a welcome challenge for Christopher Plummer, he said—but the veteran actor also feels "awfully sad" for Spacey, given the snowballing sexual-misconduct allegations against the House of Cards star.

"I think it's very sad what happened to him. Kevin is such a talented and a terrifically gifted actor, and it's so sad. It's such a shame," Plummer told Vanity Fair at the premiere of his latest film, The Man Who Invented Christmas, in New York on Sunday. "That's all I can say, because that's it."

Plummer, who turns 88 a week before the release of All the Money, said he received a call from Scott offering him the part last week. The Sound of Music star did not have trepidation in taking on the role of billionaire J. Paul Getty, he said, despite the circumstances.

"It's really not replacing him [Spacey]—it's starting all over again. Although the situation is very sad," said Plummer. "I'm very saddened by what happened to Kevin, but what can I do? I've got a role. I admire Ridley Scott and I'm thrilled to be making a movie for him. And so I thought, that was it. Ages ago I was in contention for [the role], way back. So I was familiar with it, and then Ridley came to me and I agreed. I wanted to work with him. He's very good. I loved the script. The script is wonderful."
I'm not going to hang all of the patriarchy of the world on Christopher Plummer's 87-year-old shoulders, but this was not a good statement. Plummer makes it sound like Spacey had to pull out of a film suddenly because of a family emergency or something. No. Spacey is literally being edited out of a film because he was outed as a pervert who preys on teenage boys, below-the-line workers and random men he encounters on a daily basis. Spacey is not the sympathetic figure here and I would hope that Plummer would save his sympathy for Spacey's victims rather than Spacey himself. "Kevin is such a talented and a terrifically gifted actor, and it's so sad." IS IT SAD? Or is sad to think about all of the art and creativity we could have experienced from all of the victims of these sexual predators. Really powerful white men are losing jobs… and the patriarchy is frantically trying to reshuffle and make sure that white dudes still feel aggrieved, right?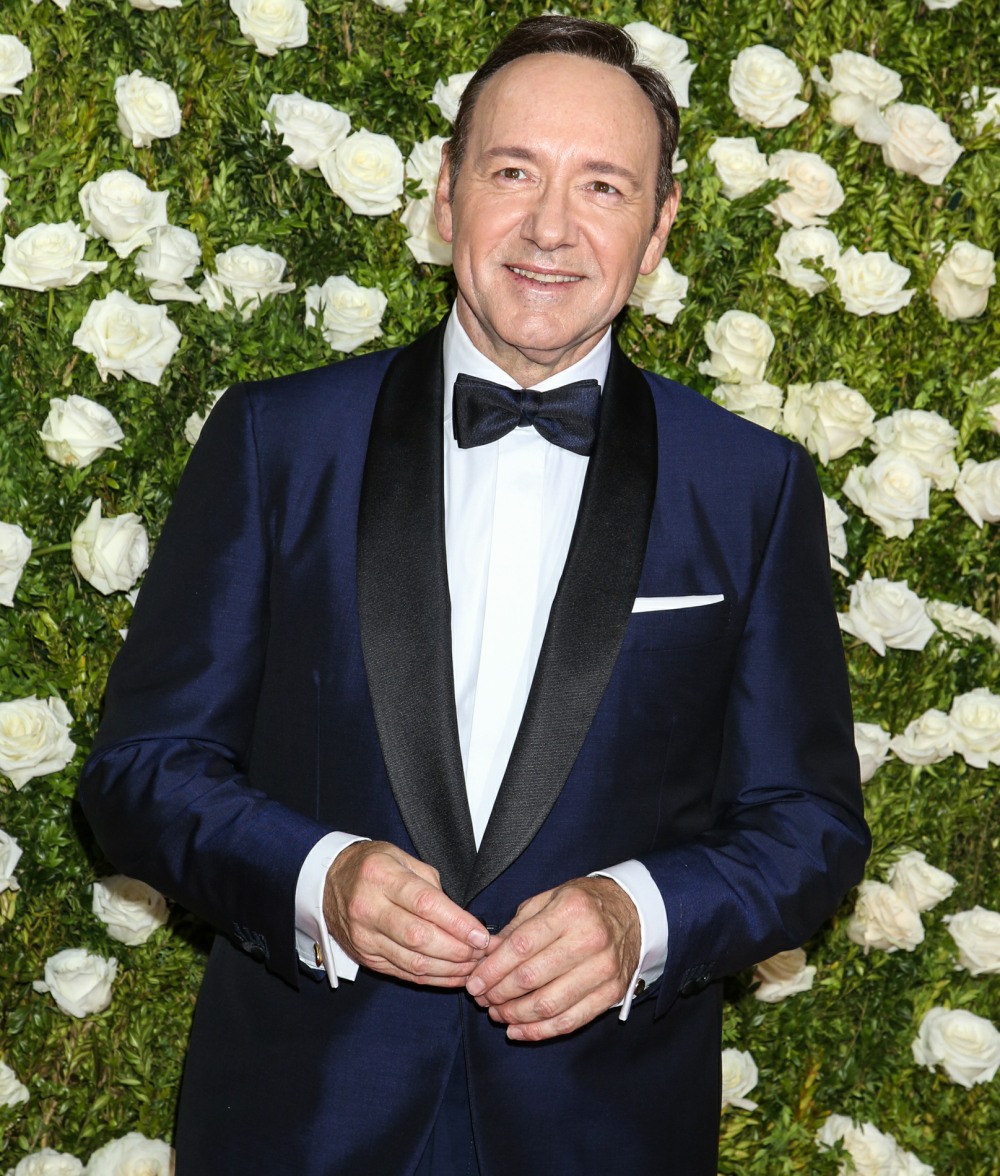 Photos courtesy of WENN.