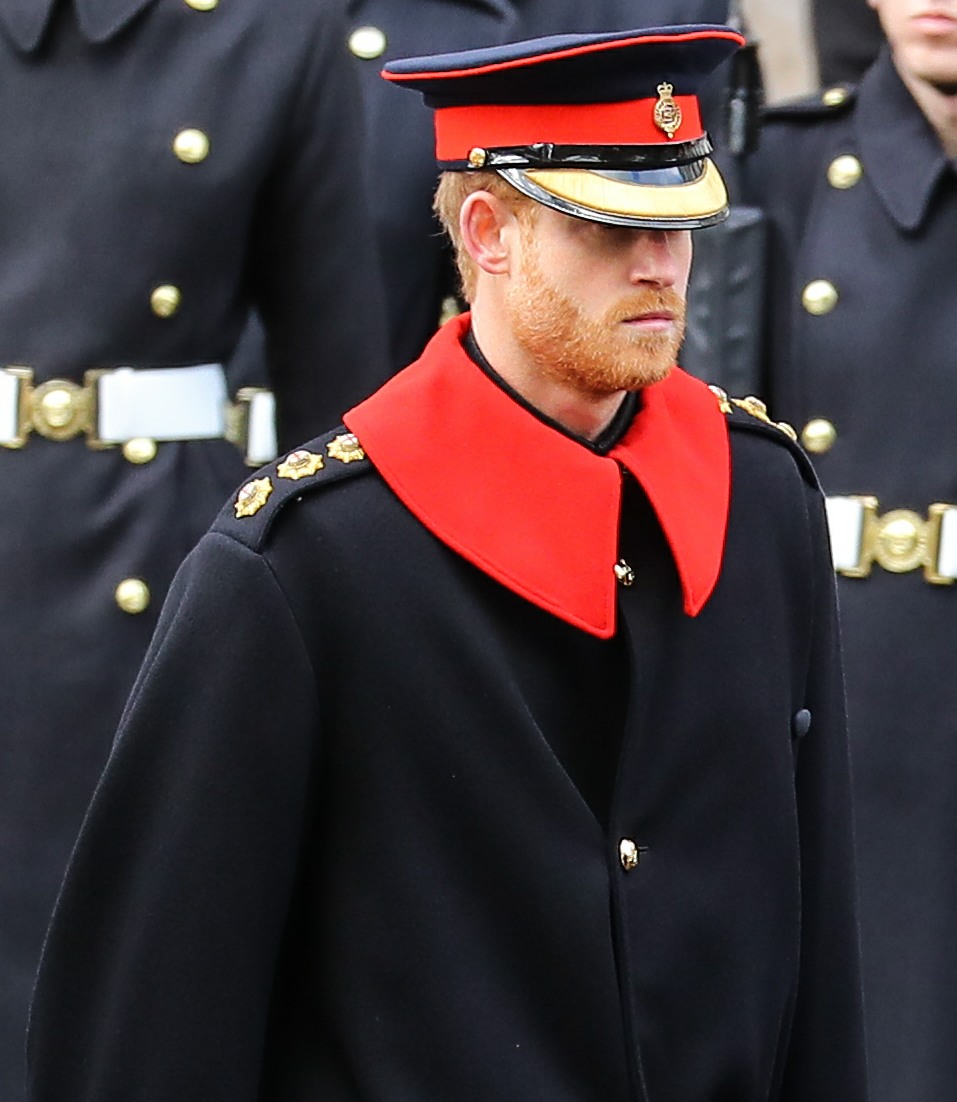 I think it must be pretty great to be a dude in most societies, but there's got to be one dealbreaker for the Everything Is Awesome For Dudes Party: facial hair, and the written and unwritten rules regarding facial hair. Personally, I like scruffy, furry dudes and I think most men look better and more bangable with some scruff. I'm very "come as you are" with regards to facial hair. But I'm not the military establishment. Prince Harry has been rocking a beard – of various thicknesses – over the past few years. I think he started growing it about two years ago and just never shaved it. The Queen is said to be a beard-hater, but I guess Harry doesn't care. Now he's being criticized for wearing his British Army uniform (on Remembrance Sunday) while wearing a beard. Apparently, there are very important beard rules.
Prince Harry has been accused of breaking military rules by wearing a beard while on official duty in a British Army uniform. The 33-year-old left the military in 2015 but appeared at the Cenotaph in London for the Remembrance Sunday service with a full beard. Despite no longer being a member of the armed forces, a serving military member in the elite cavalry regiment was unhappy that Prince Harry had not shaved for the occasion.

They said: 'Prince Harry is letting us all down. There's no place for beards in the Queen's cavalry. He should have shaved it off for such an important day.'

Prince William and Prince Andrew both appeared at the Remembrance Sunday service clean shaven, yet Prince Harry had a beard when paying his respects at the Cenotaph service in London. The British Army rules does not allow beards, except in a few rare circumstances, such as when a soldier is suffering from a skin complaint, or has strong religious reasons for retaining facial hair. Sikhs are not allowed to cut their own hair, and can thus retain their beards while in uniform, for example.

However as Prince Harry is no longer a serving officer, MoD rules do not require him to comply with any of these regulations. His royal duties do sometimes require him to don a military uniform, but there is precedent for a royal doing so with facial hair – his great-great-grandfather, King George V, sported a beard. Harry now concentrates on charity work and other Royal duties, but would normally be expected to abide by military regulations when in uniform.
There's a lot of additional information about beards and the military rules regarding beards in that Daily Mail article. I found it interesting, and I would assume that the American military has similar rules regarding facial hair. But this brought up a series of questions that I have about British people and Harry specifically:
If Harry is no longer IN the British Army, why is he expected to wear his dress uniform for a parade?
Isn't it just sort of established that the British military can't really say sh-t about royals in uniform?
How prissy are the people complaining about Harry's beard?
Do you think Harry will actually shave at any point in the next year?
Will the Queen force Harry to shave his beard before the wedding?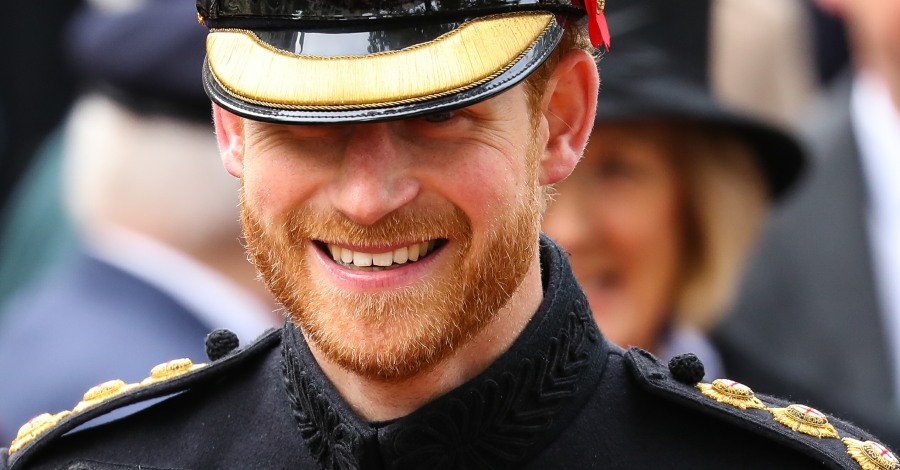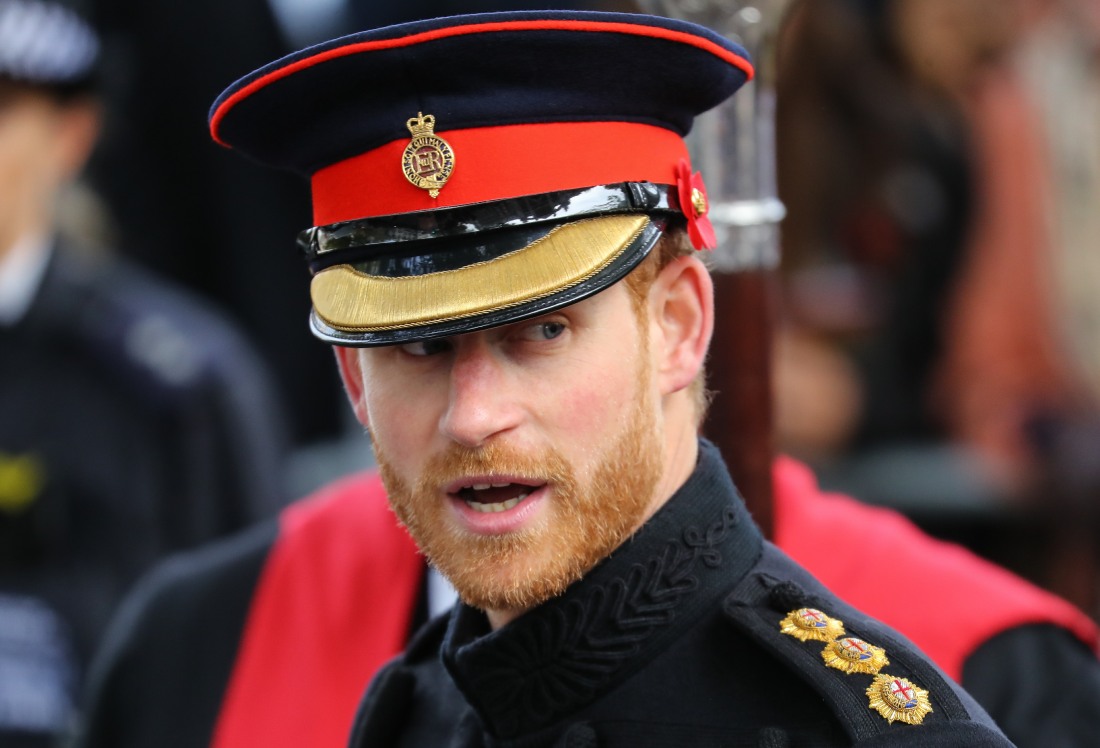 Photos courtesy of WENN.