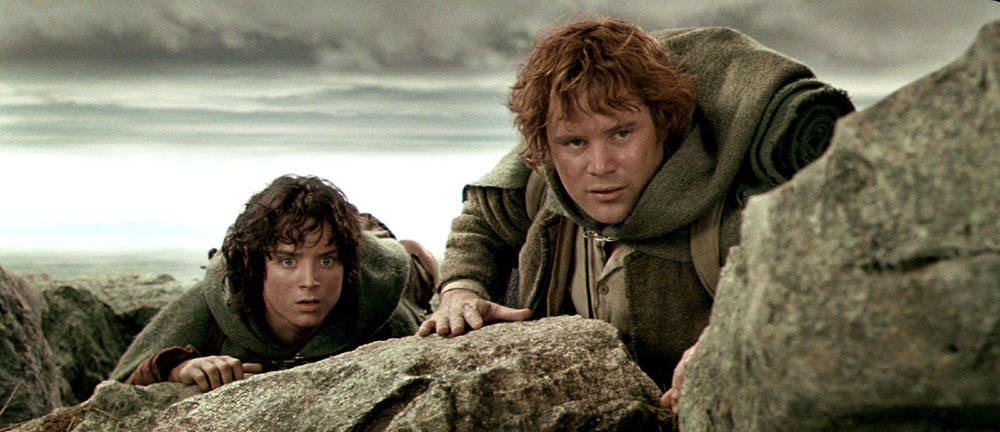 Now that Roy Price has properly been shown the door for his sexual harassment, Amazon is hoping to generate some positive buzz in the news. Their first deal announced since Price was booted will definitely generate discussion. Amazon will be producing a series based on J.R.R. Tolkien's Lord of the Rings – you know, the same one that Peter Jackson won all those awards for directing? Yeah, that one.
The streaming service on Monday announced it is bringing J.R.R. Tolkien's fantasy epic to television, with a multiple season commitment.

The television series will take place before the 2001 feature film "The Fellowship of the Ring," which kicked off the trilogy directed by Peter Jackson.

Amazon said in a release the deal includes potential for spin-off series as well.

"'The Lord of the Rings' is a cultural phenomenon that has captured the imagination of generations of fans through literature and the big screen," said Sharon Tal Yguado, head of scripted series for Amazon Studios. "We are honored to be working with the Tolkien Estate and Trust, HarperCollins and New Line on this exciting collaboration for television and are thrilled to be taking 'The Lord of the Rings; fans on a new epic journey in Middle Earth."
The series will be a prequel to The Fellowship of the Rings. Amazon spent a whopping $250 million for the production rights, but what that bought isn't exactly clear. And Newsday suggested it wasn't the actual story, "You'd be surprised. Foremost, here's what it doesn't get: "The Lord of the Rings." The Atlantic further muddied the plot by pointing out, "With this deal… Amazon can use the classic Middle-earth mythology as a canvas for several different TV shows, including backstories of beloved characters like Aragorn." Uhm, shout out to Christopher Tolkien, J.R.R.'s son who is 92 and brokered the deal – never lose your edge, man. Obviously, there is plenty of Tolkien material with which to work. I'm not a Tolkien expert but Newsday does a good job of pulling together various theories from existing stories. Plus, with the biopic about Tolkien starring Nicholas Hoult, maybe everyone will get Tolkien fever?
The operating budget is being estimated between $100M – $150M a season. A couple of outlets are speculating that Amazon is looking for its Game of Thrones. Many of those same outlets are saying this won't be it. No cast has been announced so I'm not too worked up over any of it. Heaven knows the musical adaptation did not fare well. I'm still on LOTR burnout from the Jackson movies. I just read The Hobbit for the first time. I don't know why I've not read it before now but my son was reading it for class and I thought that was as good an excuse as any to finally do so. Please don't kill me but it was a chore for me to get through. I only enjoyed the last quarter of the book and honestly, I'm not compelled to go further with the trilogy. However, I've found I can be swayed by a hot dwarf or a freakishly attractive elf so I'll wait and see.
Wait. A prequel series to "Lord of the Rings"? Isn't that… "The Hobbit"?

— Liberal Librarian (@Lib_Librarian) November 13, 2017
"A "prequel" to "Lord of the Rings" annouced by Amazon today."
*looks at "The Hobbit" DVD collection in confusion.* pic.twitter.com/dpYMEL5aSf

— Carter Bowman (@CarterBowman91) November 13, 2017
amazon: prequel to lord of the rings coming soon 😉
fandom: don't do this… please stop
amazon: pic.twitter.com/niAF2IhNZc

— georgia 💫 (@astudyinpinkk) November 13, 2017
Some potential names for a Lord of the Rings TV series:

Law & Mordor
Orc & Mindy
Mordor, She Wrote

— The Incredible Sulk (@TurnUp_TheTweet) November 13, 2017
Haven't they done enough Lord of the Rings stuff?

— WS Champs Brad (@houstonguy84) November 14, 2017
Photo credit: WENN Photos and Getty Images