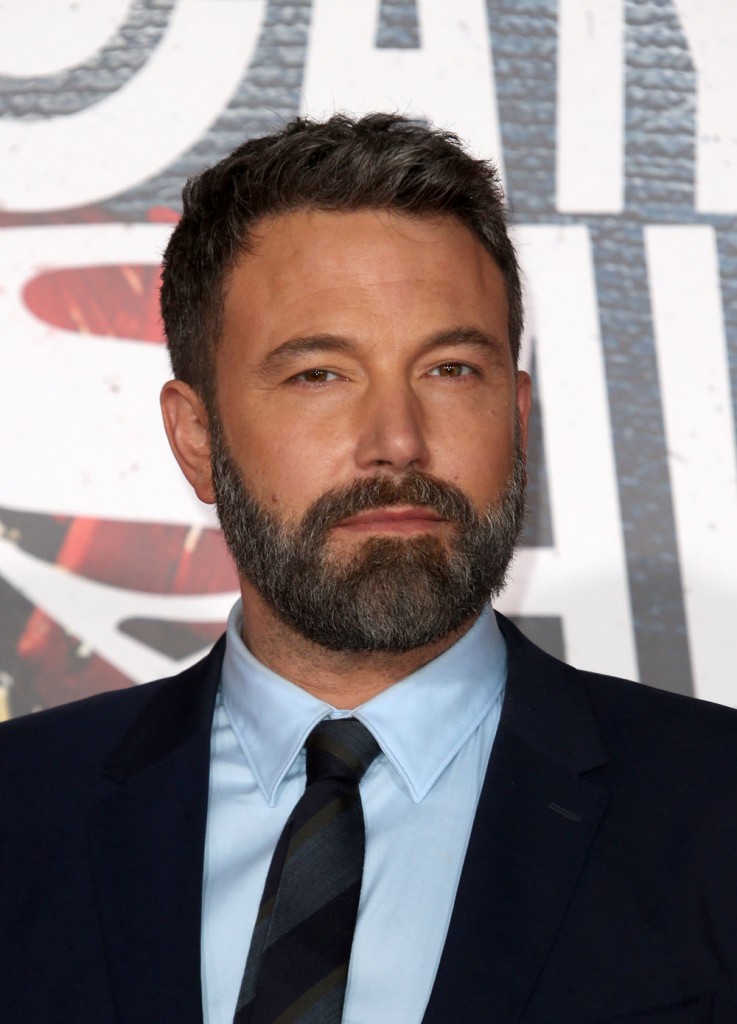 According to The Hollywood Reporter, both Ben Affleck and Gal Gadot avoided talking to the press on the red carpet for the premiere of Justice League. Gal probably did this because she's reluctant to talk about what a badass she is for refusing to reprise her role as Wonder Woman unless serial harasser Brett Ratner is removed as a producer. Affleck has groped several women and should have stayed away from press entirely, but he's still been doing interviews. I presume that questions about his harassment of women and his rehab stays are off limits. (I'm assuming this based on what we've heard about how he controls junkets.)
Affleck is still doing interviews though, because he thinks he can control the narrative. In a new interview with E!, which was actually conducted at the Justice League premiere (I guess he made an exception) Ben says he's having Thanksgiving with Jennifer and their kids and that his brother, Casey (also a sexually harassing POS and recently divorced) will be there as well as their mom. As for their plans for the day, he'll probably walk down the block to Damon's mansion and hit him up for some food:
Next week, Ben will celebrate Thanksgiving with his brother, Casey Affleck, his best friend, Matt Damon, and his ex-wife, Jennifer Garner. "My mom's coming out, and I think my brother will come over. We'll go down the street and see Matt's family. Thanksgiving's a nice holiday," he said. Just don't expect to see Ben spending all morning preparing a feast. As he (somewhat) jokingly told E! News, "I just assume when we go to Matt's, he's already cooked something!"
We've heard that Damon's wife, Lucy, got sick of Ben hanging around their house all the time after he was first separated, but maybe she makes an exception for holidays. Also, you know how Affleck has been very iffy about whether he's going to continue to play Batman? He got more specific about that in an interview with USA Today and basically said he hopes his character will be written out. I have a weird theory that was likely obvious to many of you ages ago. Do you think Affleck deliberately let himself go and gained weight as a passive aggressive way to get out of that role and all the pressure that comes along with it? It's way easier to gain weight than it is to lose it though. It may just be coincidental, but how much motivation does he have to exercise and eat right if he doesn't want to play the role anymore?