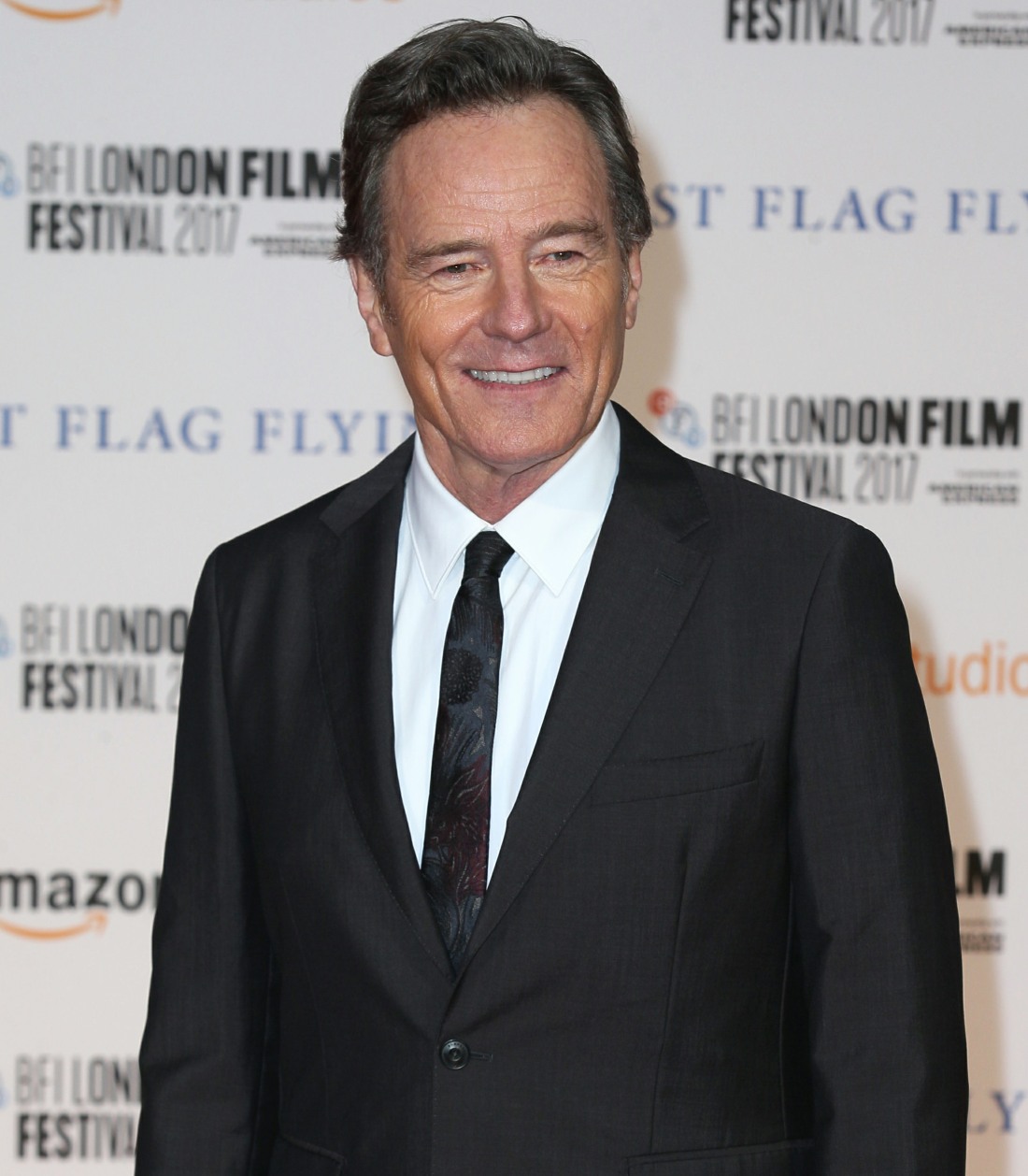 I realize that there are probably thousands of people who are still ride-or-die for Bryan Cranston based solely on Breaking Bad. I get it, and I've always liked him and had general warmth and respect for him as an actor too. But can we all come together and acknowledge that Cranston has been giving some really bad takes lately? A few weeks ago, Cranston made a boneheaded comment that anyone who actively wishes for Donald Trump to fail is egotistical. He said that if we want Trump to fail, we can go f–k ourselves. To which I say: nope. I'm also giving him a huge NOPE in this new interview, where he's basically saying that Kevin Spacey and Harvey Weinstein could totally come back from all of their controversies.
Bryan Cranston expressed some controversial thoughts during a recent interview with BBC in which he said the possibility of Kevin Spacey and Harvey Weinstein making a comeback following multiple allegations of sexual harassment and abuse isn't entirely out of the question. Cranston said both disgraced men could find a way back into Hollywood's good graces if they show society they are "truly sorry."

"It would take time, it would take a society to forgive them, and it would take tremendous contrition on their part," Cranston said. "And a knowingness that they have a deeply rooted psychological and emotional problem and it takes years to mend that. If they were to show us that they put the work in and were truly sorry and making amends and not defending their actions but asking for forgiveness then maybe down the road there is room for that. Maybe so. Then it would be up to us to determine, case by case, whether or not this person deserves a second chance."

Cranston told the BBC that should both men get to a point where they put in the work to correct their "psychological and emotional problem" that the public should be willing to accept them back.

"We should let that open," he said. "We shouldn't close it off and say, 'To hell with him, rot, and go away from us for the rest of your life.' Let's not do that. Let's be bigger than that. Let's leave it open for the few who can make it through that gauntlet of trouble and who have reclaimed their life and their dignity and their respect for others. Maybe it's possible. It would be egotistical for anyone to say, 'I hope he fails.' To that person, I would say, 'F— you. Why would you want that? So you can be right?'"
WHAT IS WRONG WITH BRYAN CRANSTON? Why does he keep on creating this scenarios in his mind where the public in general is just sitting there, waiting for big, important white men to "fail" so we can pounce on them? Why does Cranston keep wanting to say "f–k you" to all of us??? For whatever record, Bryan Cranston, I have never rooted for Kevin Spacey or Harvey Weinstein to fail. I am currently rooting for them to both go to jail for a very long time. I am rooting for their many victims to tell their stories and to be believed and acknowledged by the world. I am rooting for justice and peace for the victims of Weinstein and Spacey, because those two men spent so many years victimizing men and women across the spectrum, and across the world. Their victims are the ones deserving of sympathy, empathy, second chances and respect. Harvey Weinstein and Kevin Spacey can rot in a f–king gutter for all I care.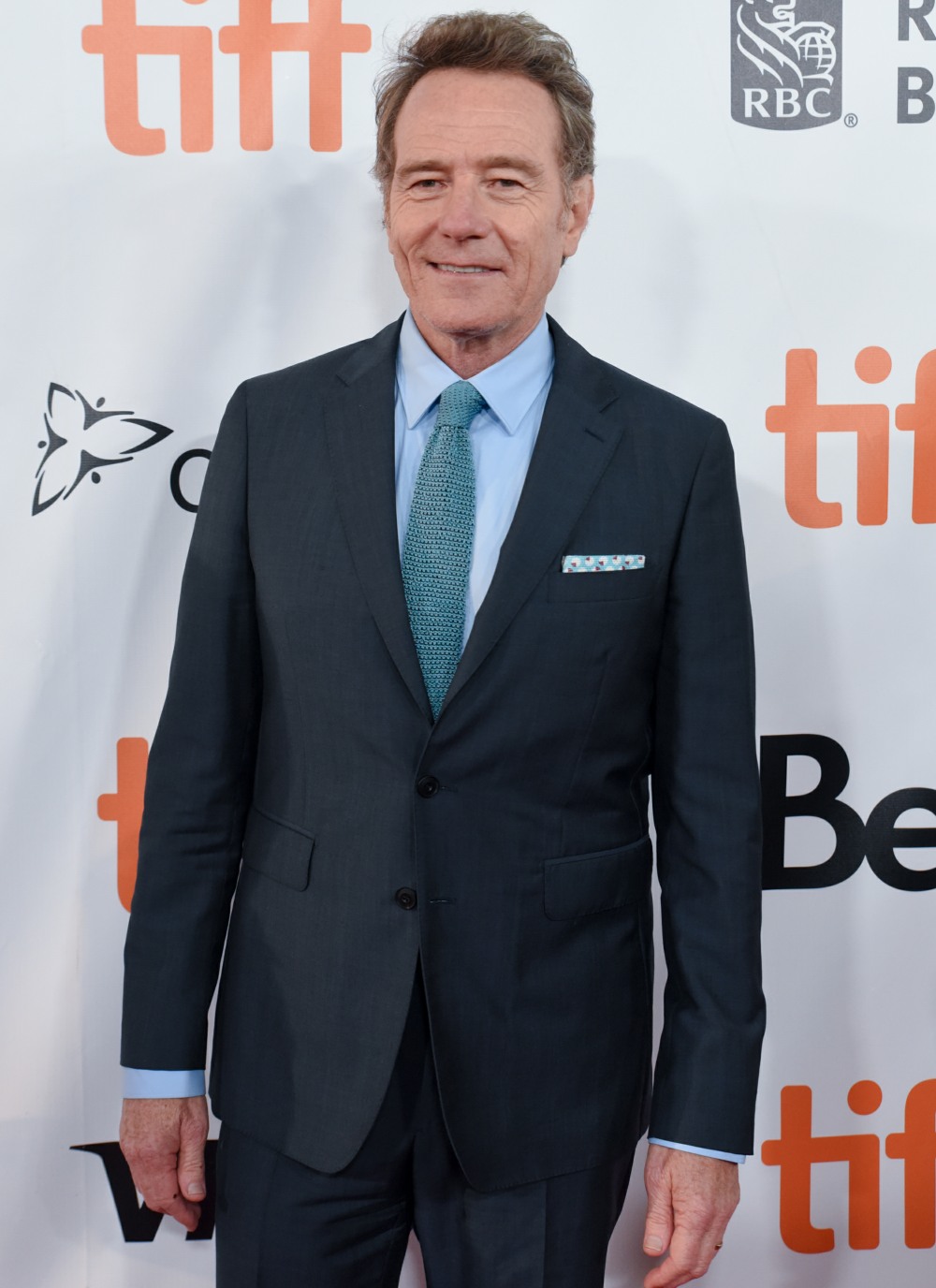 Photos courtesy of WENN.