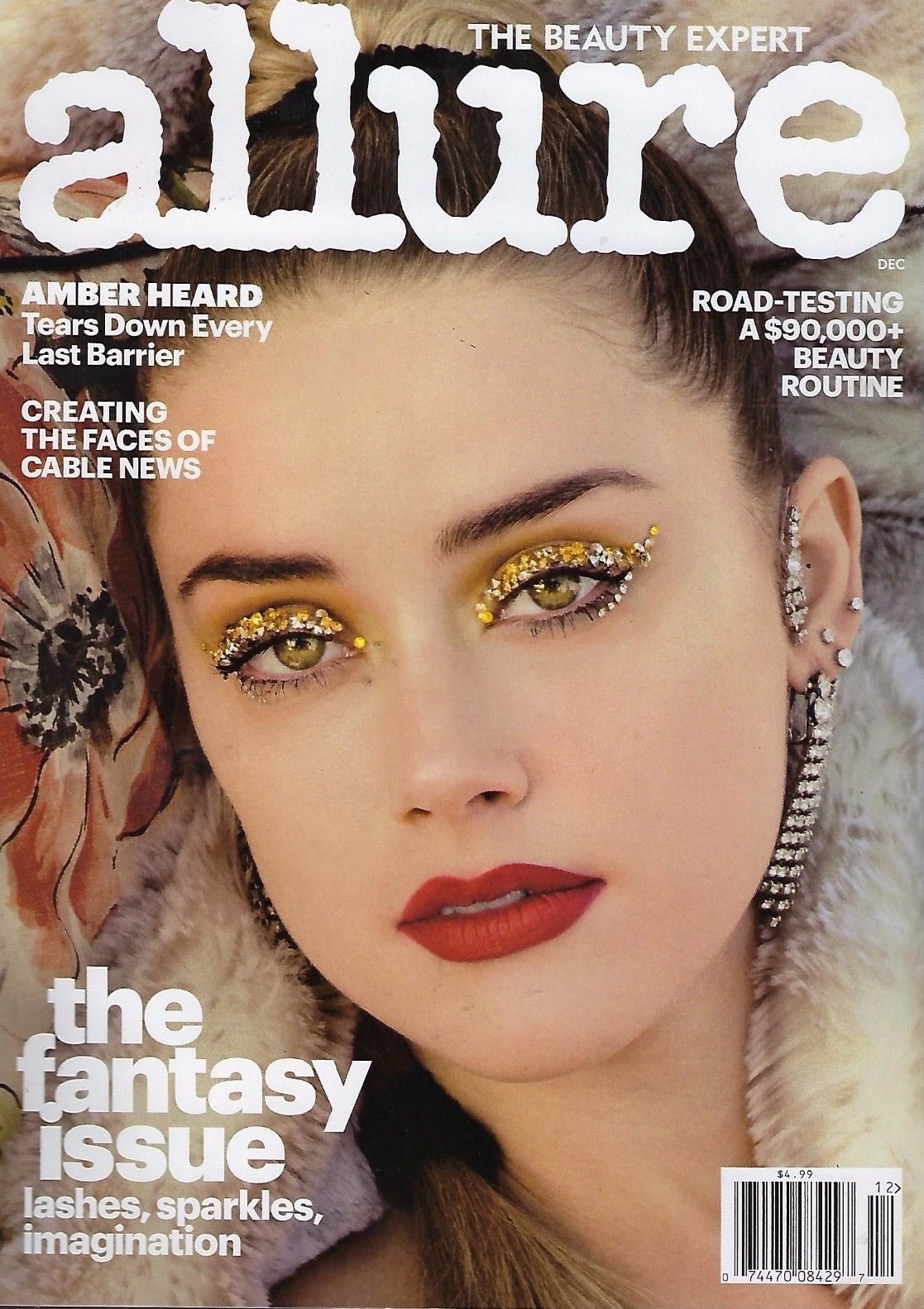 It occurred to me as I read Amber Heard's Allure cover story that she hasn't really sat down for an in-depth magazine profile since her divorce from Johnny Depp. While married to Depp, Amber got a lot of magazine covers, but she's been squirrelly with magazines in the past few years. And who can blame her? She's been through a lot and she didn't have anything to promote. Currently, she's promoting her role in Justice League, where she plays Mera, Aquaman's wife. Amber's built up a lot of stuff to talk about in the past two years, so let's get to it – you can read the full Allure piece here. Some highlights:
Whether she wants to use her fame to do good works: "I don't have to; I have to. If I didn't have a platform, I would stand on my toes… I have a semifunctioning brain and a semifunctioning limbic system, and as a human being, it is incumbent on me to make the world a better place in any small, insignificant way I can. I've always tried to do the right thing. I used everything I was given. I had to make it better for the next person."

She didn't just start supporting the ACLU because of her divorce: "I have supported the ACLU since I was 16. When I was growing up, my friends had 'N Sync posters, and I collected feminist propaganda from World War II. Our mothers and grandmothers worked to make an environment that was deceptively comfortable. I took it for granted. By comparison to other places or previous generations, we're doing great. Yeah, sure, there have been some sexist things here… I was so wrong. I was so f–king wrong."

American misogyny, personally and writ large: "Before the Grabber in Chief, before the reeling back that we collectively had as women, I had already had my own reeling back. I had already realized the roots of misogyny reach far deeper and are far more ubiquitous. I didn't realize that until about a year and a half ago. I had been living with my head in the sand because I was comparing it to other places or to the past. I did not realize how far we have to go to be equal. [And by equal] I mean fair."

Whether she identifies as bisexual now: "I don't identify as anything. I'm a person. I like who I like. I happened to be dating a woman, and people started taking pictures of us walking to our car after dinner. I [was] holding her hand, and I realized that I have two options: I can let go of her hand and, when asked about it, I can say that my private life is my private life. Or I could not let go and own it."

No one wanted her to come out as bisexual: "Everyone told me: 'You cannot do this.' I had played opposite Nicolas Cage [in one movie], and in another I was playing opposite Johnny. And everyone said, 'You're throwing it all away. You can't do this to your career.' And I said, 'I cannot do this any other way. Watch me.' They pointed to no other working romantic lead, no other actress, that was out. I didn't come out. I was never in. It's limiting, that LGBTQ thing. It served a function as an umbrella for marginalized people to whom rights were being denied, but it loses its efficacy because of the nuanced nature of humanity. As we become more educated and expand the facts of our nature, we keep adding letters. It was a great shield, but now we're stuck behind it. It's so important to resist labels. I don't care how many letters you add. At some point, it's going to spell 'WE ARE HUMAN.'  Equality shouldn't be up for debate. Are you for equal treatment of persons?"

On beauty & intelligence: "I was wired from an early age: I don't want to be the princess. I want to be the prince. I want to do the fun stuff. I would rather be brave or smart than pretty. They're not mutually exclusive, my face and my brain. We have this medulla approach to humanity. We separate the soul from the body….[As a kid,] seeing princesses in my books called beautiful was frustrating. I found the same frustration in Hollywood. I read 5 to 10 scripts a week, and 4 out of 5 have nothing else to say about the female lead. Always the same adjectives: beautiful or sexy or some version of it. I started saying to my agents, 'Don't send me scripts where the first adjective in the female description is "beautiful." And if the second is "enigmatic," throw it in the trash.' The word 'enigmatic' means 'Her backstory doesn't matter.' I fell for that so many times."
If I'm being honest, I used to think that when Amber talked about her bisexuality and the LGBTQ+ community, she sounded sort of… obvious, you know? Like, she wasn't providing anyone with any new information, and it sometimes came across as very look-at-me. But after everything that went down with her marriage to Johnny Depp and everything that's happening in our country, I give her more respect. She genuinely raised awareness – through personal suffering and her own bravery in coming forward – about the increased dangers bisexual women face in intimate relationships. She really did take a chance with her career when she came out.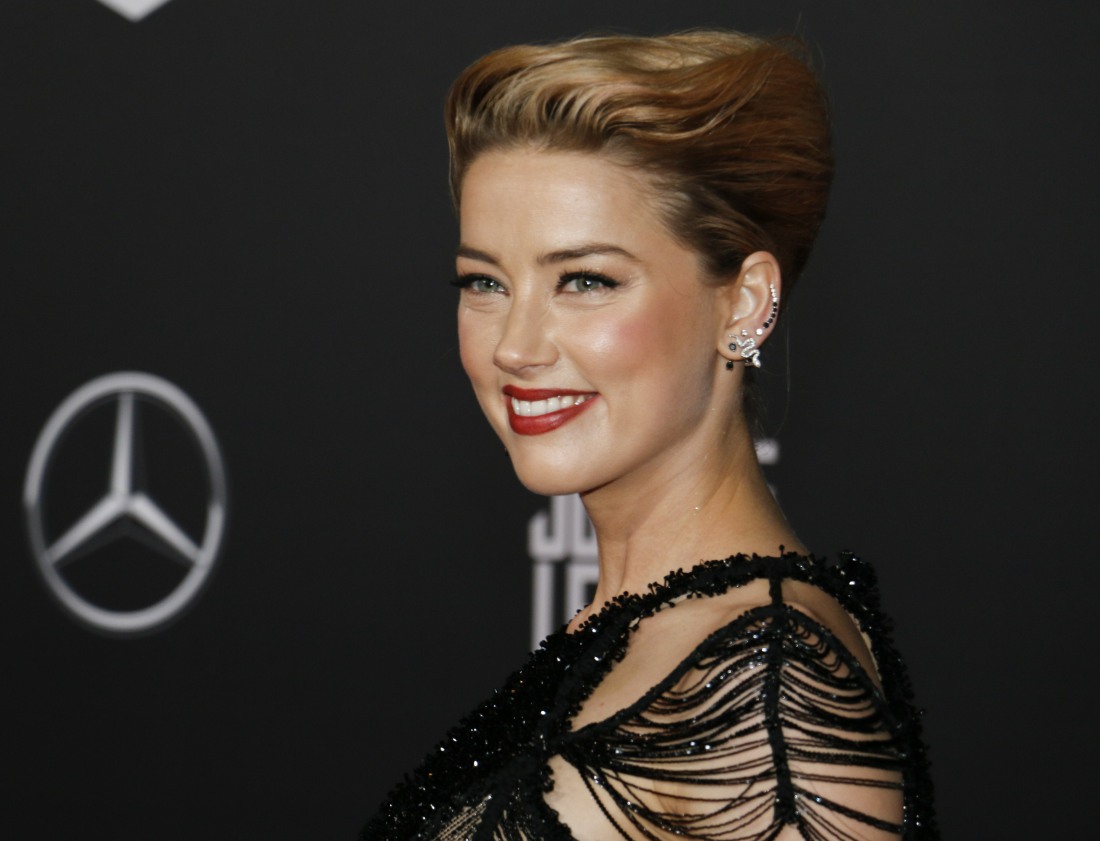 Photos courtesy of WENN, Allure.