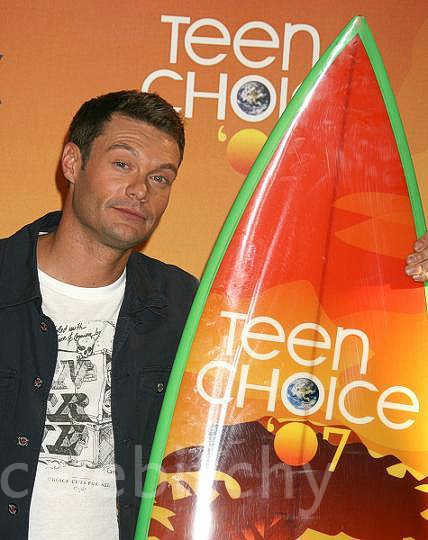 The Teen Choice Awards really lacked some sparkle this year. Though it's not exactly the Oscars, it's not the Blockbuster Awards either, and they tend to always get the desperate celebrities – Paris Hilton is a mainstay of the show. But neither she, Britney Spears, or Lindsay Lohan showed up this year, and not because all three were in jail or rehab at that exact time – though the odds of that were pretty good. It turns out the Teen Choice Awards were going to have a category called "Newsmakers of the Year" – a nice way to say "Moronic Decision of the Year that got a lot of Press" award. Apparently all three of their publicists freaked, and even though the category was scrapped, refused to let their clients go anyway.
"Hollywood's top party tarts aren't the BFFs they used to be, but that's not why Paris Hilton, Britney Spears and Lindsay Lohan ditched the 'Teen Choice Awards,' last Sunday. According to the New York Post's Page Six, all three took a pass at the requests of their publicists, none of which much appreciated a new category for which their clients were nominated."

"'There was originally going to be a "Newsmakers of the Year" award,' an insider told Page Six. 'Paris was nominated for her 23-day stint in jail, Lindsay for her latest DUI bust and Britney for the infamous head-shaving incident. But none of them would dare to show up … all the publicists (for the celebutards) went crazy on Fox, and they just scrapped the category.' Some particularly uptight parents might go so far as to venture none of these young ladies actually achieved anything appropriate for an award show aimed at kids."
[From MSNBC.com]
I wasn't aware Britney even had a publicist anymore, but whoever told her to stay on her couch with the Cheetos was a good person. None of these ladies deserved to be nominated for an award unless they actually called it what it was "The Worst Decision of the Year" award. Calling it something glossy just glosses over their stupid decisions. Speaking of stupid decision, it was reported today that Britney Spears actually had first dibs to record Rihanna's hit-of-the-summer song "Umbrella" and passed. Smart move – I mean when you're trying to orchestrate a career comeback, who wants a hit song?
"Britney Spears was offered the chance to record Umbrella, before Rihanna made it a number one hit – but the pop princess turned it down. American music producer Tricky Stewart – who created the track – has confessed Spears was given first option on the song.

"He made the revelation to British singer/songwriter Taio Cruz. Cruz says, 'I was working with Tricky in his studio the day he finished Umbrella. As soon as I heard it I said, "That is a smash, I have to have it," but he told me it was on hold for Britney. He waited but Britney's people never called him back.' Rihanna turned the song into a huge hit, holding the number one spot in the U.K. chart for a staggering 10 weeks."
[From Starpulse]
I don't really need to say anything more about that decision. Except that it was about as dumb as shaving her head bald.
Picture note by JayBird: Here's some random, Britney out shopping today at Club Monaco. Header image of host Ryan Seacrest from the Teen choice Awards. Images thanks to Splash Photos.