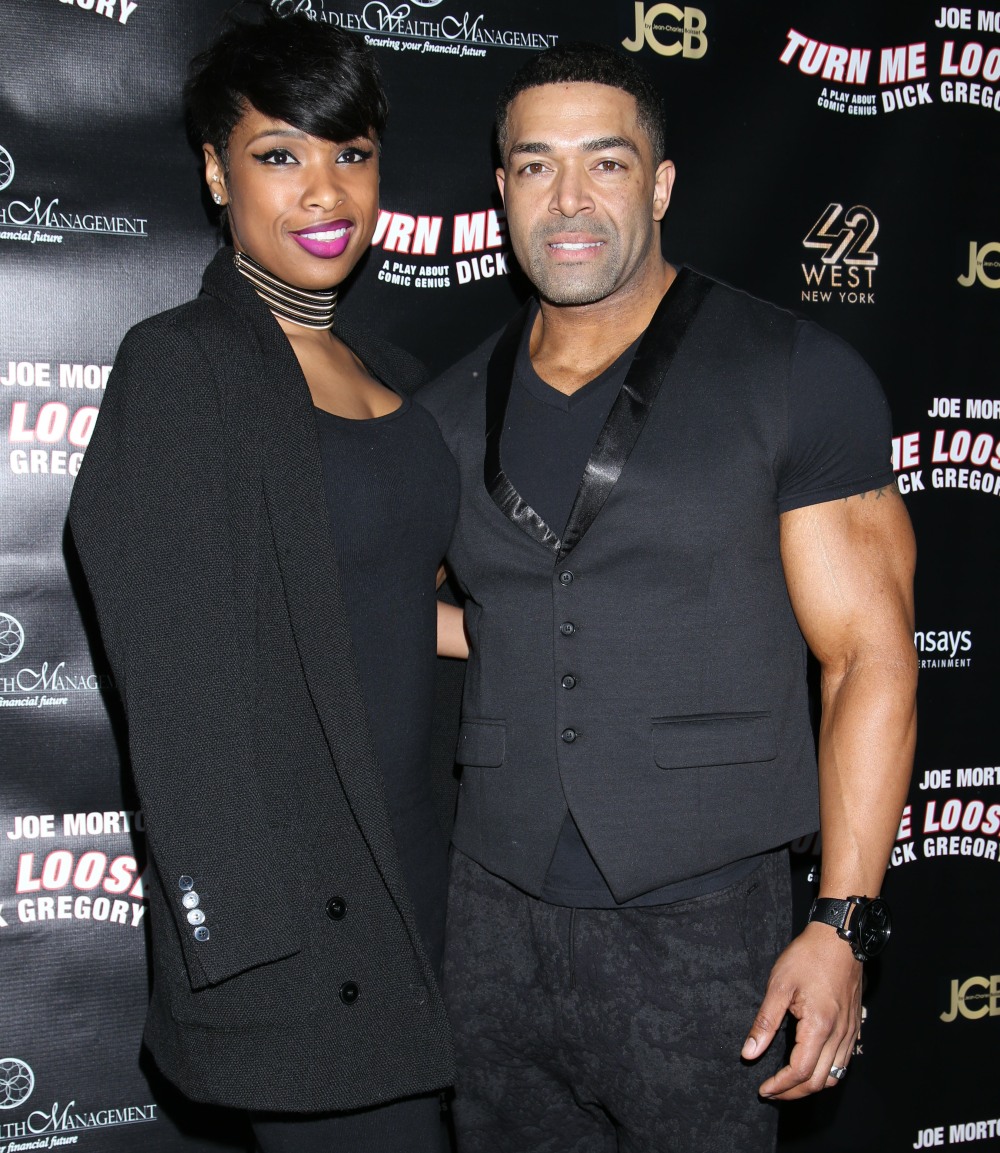 I sort of forgot that Jennifer Hudson never ended up marrying David Otunga. They got engaged years ago, and they've been raising their 8-year-old son together, but J-Hud and David never did walk down the aisle. And now they're never going to. Jennifer and David have broken up, ended their engagement, and not only that, Jennifer has received a protective order against Otunga. So… yeah, this is messy. It's even messier because Otunga's lawyer has gone to multiple media outlets to claim his client is completely innocent and this is all some kind of custodial issue.
Jennifer Hudson and fiancé David Otunga have ended their relationship after ten years.

"They have been in the process of ending their relationship for a number of months," Hudson's rep tells PEOPLE exclusively in a statement. "Today, Jennifer requested and received a protective order against her ex-fiancé. Jennifer's actions are solely taken in the best interest of their son," the statement concluded.

Hudson, 36, and Otunga, 37, are parents to 8-year-old David Daniel Otunga Jr. Otunga's attorney, Tracy M. Rizzo, released a statement to PEOPLE on behalf of the former pro wrestler following the split news.

"Mr. Otunga has never abused or harassed Ms. Hudson or their son, and it is unfortunate, especially in today's climate, that she would feel the need to make these false allegations against him. Mr. Otunga looks forward to his day in court and in being awarded the residential care of the parties' only child," a part of the statement read.

Former pro wrestler Otunga proposed to Hudson in September 2008 after less than a year of dating. The couple welcomed their only child nearly a year later in August 2009. About a month after becoming engaged, Hudson's mother, Darnell Donerson, and her brother, Jason Hudson, were found fatally shot in a Chicago home. Her 7-year-old nephew, Julian King, was found dead in the backseat of a car. Hudson's former brother-in-law William Balfour was convicted of the murders in 2012.
As far as I can tell, Jennifer Hudson has not publicly said anything about Otunga other than her rep's announcement about the split and protection order. We don't know WHY she was granted a protection order, although we can assume that her lawyers provided evidence to the court of Otunga's harassment or abuse or both. Otunga's lawyer also went to TMZ, because Harvey Levin is the patron saint of Men's Rights Advocates, right? Here's what Otunga's lawyer told TMZ:
"David Otunga has been trying to negotiate the terms of an amicable parenting agreement with Ms. Hudson for several weeks now. However, when it became apparent to Ms. Hudson that Mr. Otunga would be the parent granted residential care of the child, as a result of Mr. Otunga being the child's primary caregiver while Ms. Hudson pursues her career all over the world, Ms. Hudson decided to file a meritless Petition for Order of Protection in an effort to gain an unfair advantage in the custody dispute. As a result of Mr. Otunga's career in the WWE, Ms. Hudson felt that she could give an award winning performance in court to portray herself as the victim. Mr. Otunga has never abused or harassed Ms. Hudson or their son."
Yeah, just in case you weren't already predisposed to BELIEVE WOMEN, I would say that Otunga's lawyer makes a good case for why you should do so. His lawyer is flat out calling Jennifer Hudson a liar and the kind of woman who would lie about her partner being abusive because of a custody dispute. I don't even believe this guy when he says that Otunga was about to get primary custody, honestly. Anyway, this went from low-key to gigantic mess in about two seconds, and I would imagine that we'll hear more from Jennifer Hudson in the days and weeks to come.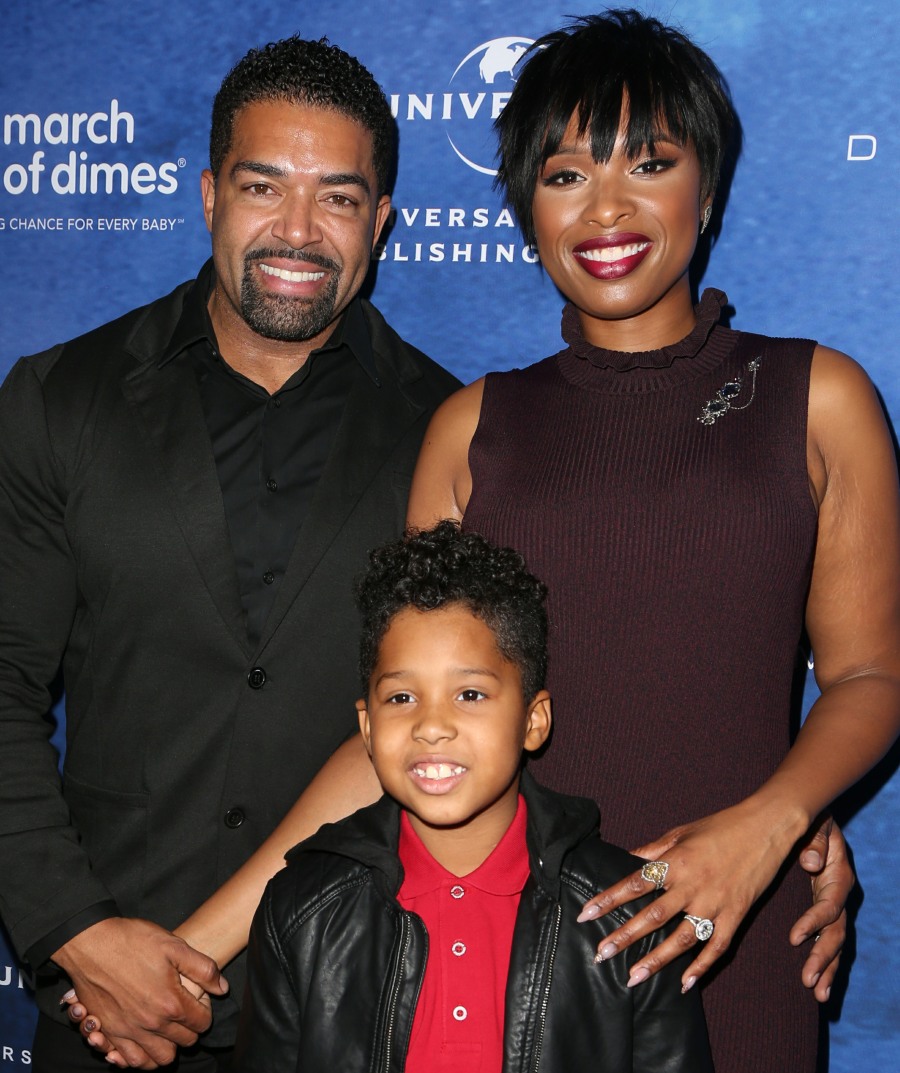 Photos courtesy of WENN.