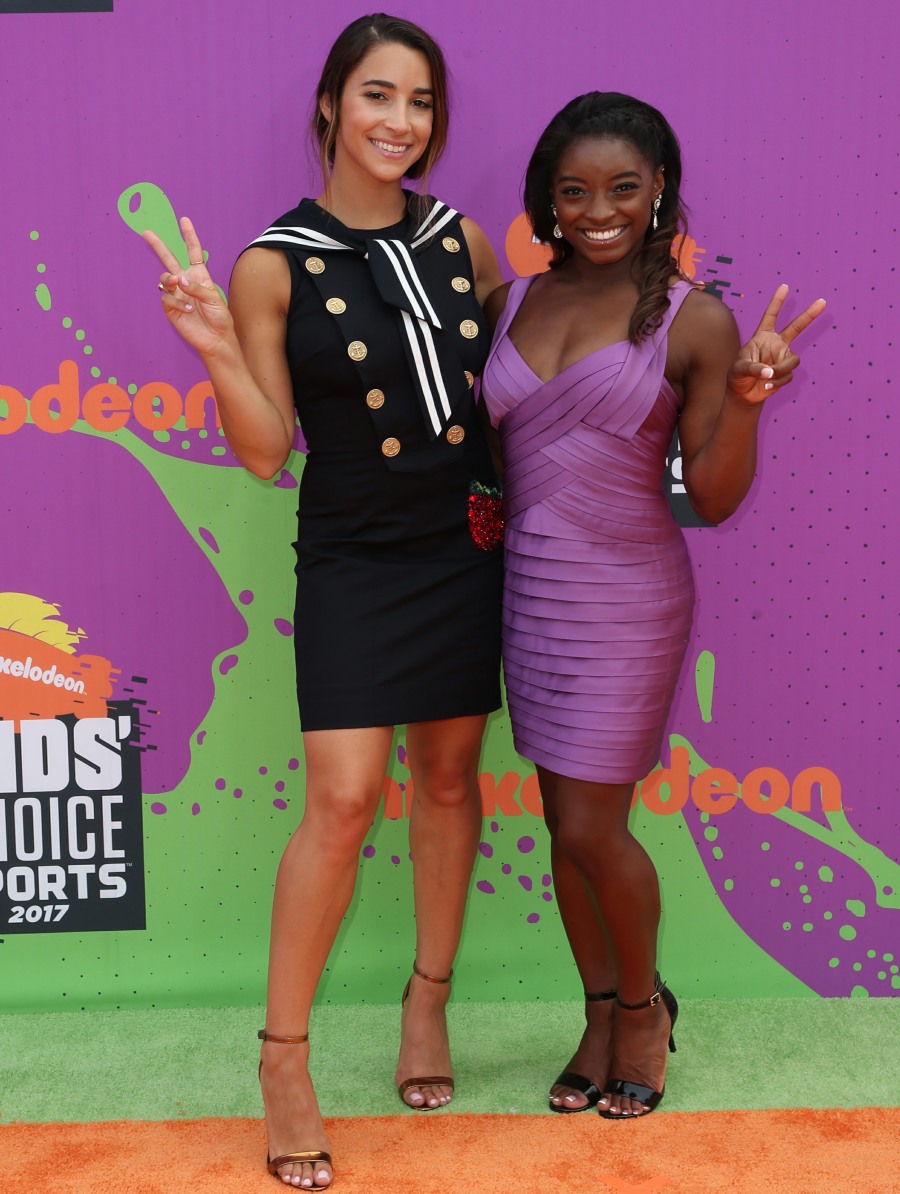 I have not written about Larry Nassar, the pedophile doctor who was employed by Team USA Gymnastics. I haven't written about that whole situation because it's so awful and tragic and I wouldn't even know what to write, honestly. Nassar is facing 22 counts of felony sexual misconduct for abusing multiple young gymnasts. One of those gymnasts was Olympian Aly Raisman, one of the Final Five gymnasts who dominated Rio and London. Nassar started abusing Raisman when she was just 15 years old. Raisman has been telling her story for several weeks, and she recently did a 60 Minutes interview about Nassar and sexual abuse in gymnastics. Aly is a special young woman and she's been brave and extraordinary in how she talks about what happened to her, and what she wants in terms of accountability in the future. She's also been talking about the need to not judge the young victims for NOT coming forward sooner. She posted this message on her social media on Friday:
"Just to be clear…Just because a woman does a sexy photoshoot or wears a sexy outfit does not give a man the right to shame her or not believe her when she comes forward about sexual abuse. What is wrong with some of you? AND when a woman dresses sexy it does not give a man the right to sexually abuse her EVER. Women are allowed to feel sexy and comfortable in their own skin, in fact I encourage you all to wear what you feel good in. I will not put up with any woman or girl being shamed for wanting to wear a skirt, dress, etc. I do not tolerate it. Are we clear? Oh and one more thing. STOP VICTIM SHAMING. It is because of you that so many survivors live in fear."
It's sick and perverse to think that some people were attacking Raisman and the other victims for NOT coming forward sooner, or for how they dressed. These were little girls. Nassar was an adult predator. Raisman's bravery should not be questioned, nor should her message be second-guessed. But it was second-guessed… by her former teammate Gabby Douglas, who wrote in response: "However it is our responsibility as women to dress modestly and be classy. Dressing in a provocative/sexual way entices the wrong crowd." NO. No no no no no no. NO. Stop. Gabby eventually deleted it, but not before people had screencapped it:
— Blue Ivy's Shooter (@haterethaa) November 17, 2017
What's interesting is that guess who jumped in to defend Raisman? Simone Biles. Simone tweeted to Gabby: "Shocks me that I'm seeing this but it doesn't surprise me… honestly seeing this brings me to tears bc as your teammate I expected more from you & to support her. I support you Aly & all the other women out there! STAY STRONG." Gabby then tried to play it off, responding to someone else: "U misunderstood me. Not blaming the victim at all. No man should look at any woman that way." And then this:
i didn't correctly word my reply & i am deeply sorry for coming off like i don't stand alongside my teammates. regardless of what you wear, abuse under any circumstance is never acceptable. i am WITH you. #metoo

— Gabby Douglas (@gabrielledoug) November 18, 2017
There's a lot of talk about "canceling" Gabby Douglas for her initial reaction, which was basically "it's your responsibility to stop men from raping by dressing modestly," which is a theory that we, as a society, have outgrown rather quickly. It is not a valid argument whatsoever. But should Gabby be "canceled" for making that argument? I say no – I say this was all a learning experience and a teachable moment, and I hope she learned the right lesson. I appreciate the fact that Simone had Aly's back and now I wonder if there was a lot of simmering gymnastics drama in that crew.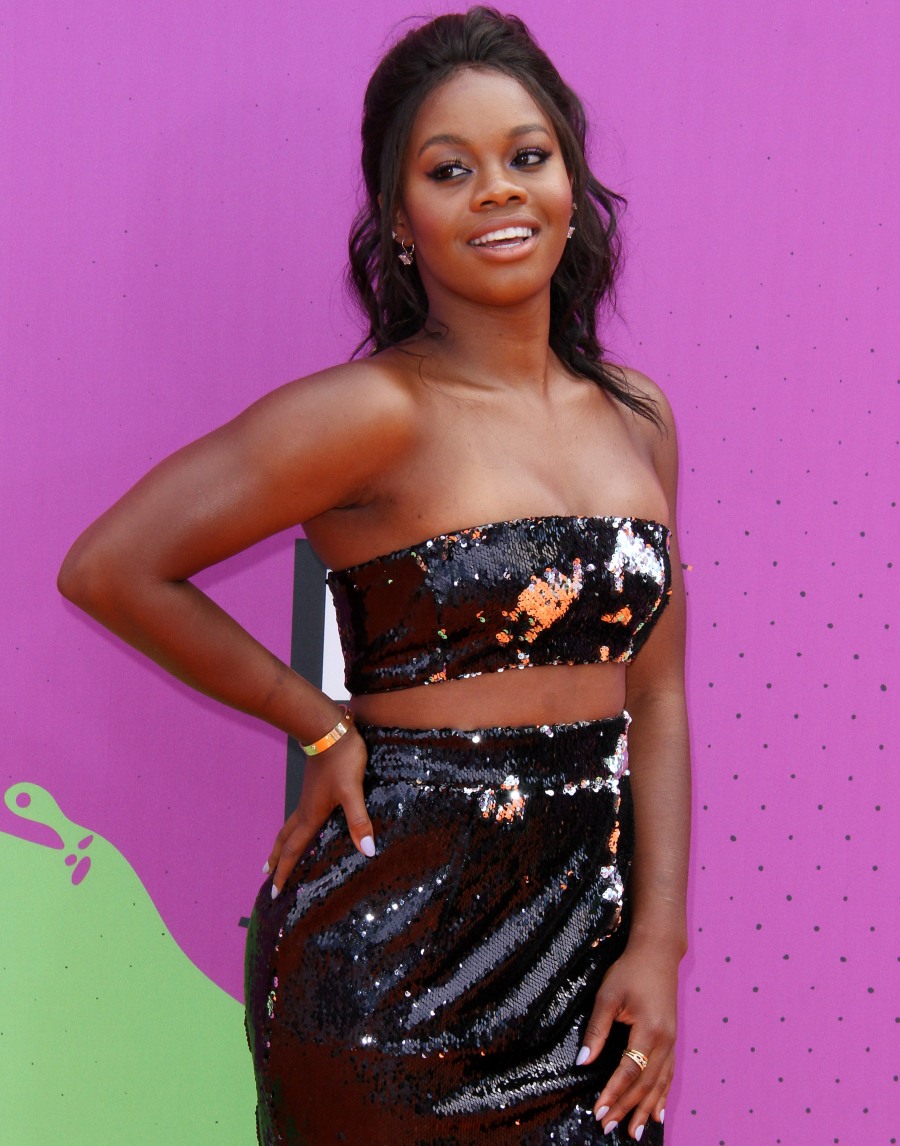 Photos courtesy of WENN.