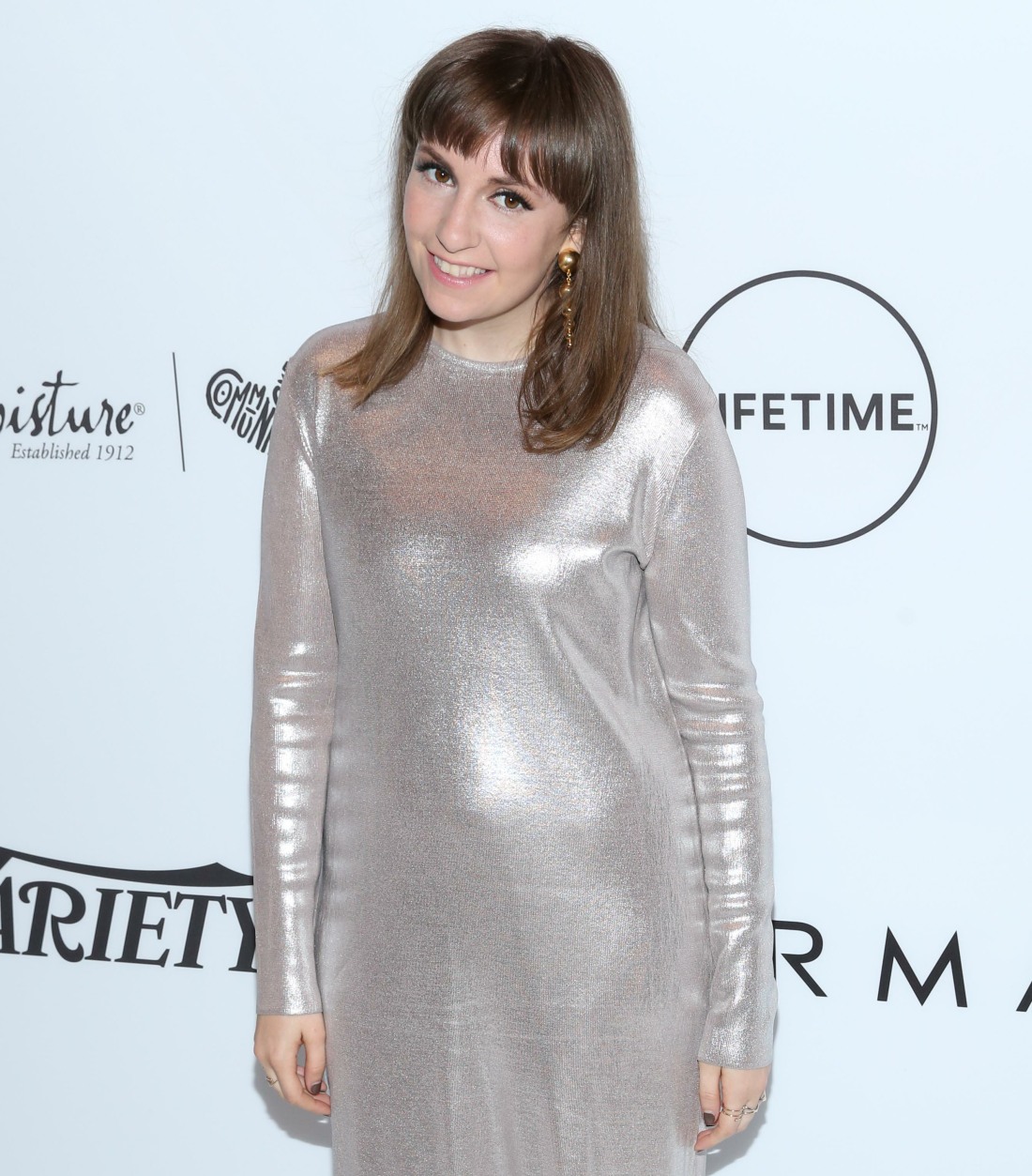 For whatever record, I don't think Lena Dunham is the worst person in the world. I save that kind of title for someone like Harvey Weinstein or the now dead Charles Manson. I just think Lena Dunham is awful, full-stop. When Girls was first becoming a thing, it felt like outside forces were trying to make her into "the voice of a generation" and some kind of symbol of the Millennial experience. That wore off rather quickly once we got a better look at her personality. There's still a lot of effort by conservatives to make Lena into a kind of poster girl for liberalism or progressive politics, but from what I've seen, most political liberals don't want her and we don't claim her. We stopped liking her years ago, if we ever liked her in the first place.
My point? Lena has been problematic for a really a long time, and her series of statements over the weekend were not shocking in the least. She's always been this awful. She's always been a narcissist with Special Snowflake Syndrome. She's always been the rich, privileged woman who is tone-deaf on issues when it actually counts. As we discussed on Sunday, Lena's first instinct, upon hearing that her friend and colleague had been accused of rape, was to disbelieve the female rape victim and defend her male friend. It took her 24 hours to apologize, and even then, both of her statements were just THE WORST. Again, Lena has long been canceled, so there's no new feeling of outrage, really – just the dull disgust at seeing a woman who was given so much piss it all away through her belief in her own cleverness. Anyway, a woman named Zinzi Clemmons has now stepped down from working with Lena on Lenny, Lena's weekly newsletter/online magazine thing. Clemmons stepped down with a scorched-earth tweet:
My statement on why I will no longer write for @lennyletter, and the behavior I witnessed firsthand from @lenadunham's friends.

It is time for women of color–black women in particular–to divest from Lena Dunham. pic.twitter.com/dxOWCLhTpA

— zinziclemmons (@zinziclemmons) November 19, 2017
Clemmons says in part:
As a result of Lena Dunham's statements, I have decided that I will no longer write for Lenny Letter. For all you writers who are outraged about what she did, I encourage you to do the same. Especially women of color. She cannot have our words if she cannot respect us. To eliminate any doubt, I know exactly who Lena Dunham is–who she was before she was famous–and have for years, and I will tell you:

She and I ran in the same circles in college. Jemima Kirke was in my year at RISD while I was at Brown. We had many mutual acquaintances and still do. Most of these acquaintances were like Lena–wealthy, with parents who are influential in the art world. They had a lot of power and seemed to get off on simultaneously wielding it and denying it.

Back in college, I avoided those people like the plague because of their well-known racism. I'd call their strain "hipster racism", which typically uses sarcasm as a cover , and in the end, it looks a lot like gaslighting–"It's just a joke. Why are you overreacting?" Is a common response to these kinds of statements. In Lena's circle, there was a girl who was known to use the N word in conversation in order to be provocative, and if she was ever called on it, she would say "it's just a joke". I was often in the same room with her, but I never spoke to her, only watched her from afar in anxiety and horror.

I have been overcome by emotion since reading Aurora Perrineau's account because of its similarity to an incident that happened when I was in college. One of my best friends was victimized in almost the exact same way by someone in Lena's circle. It was never addressed, and he continues to move in those circles and has a powerful job. My friend was going through a hard time then, and we decided not to report it or take it further because we didn't want to expose her to more trauma, which would surely come from facing these people. I grew up middle class, with no family connections in the writing or art worlds, and my friend was from a similar background. We were powerless against them.

…Let's hold Lena accountable, and to me that means sacrificing some comfort and a little bit of cash, in this moment.
[From Zinzi Clemmons' statement]
Good. Some people have praised the Lenny Letter as Lena's best work, because her snowflake voice has been taken out of the project, and it became something of a collective of great female writers and editors. But that's just the thing – I always felt Lena back there, lurking behind every Lenny Letter, and Zinzi is right that people need to exit out of Lenny. As for the charge of "hipster racism" – I can absolutely see that, and I have no problems believing it.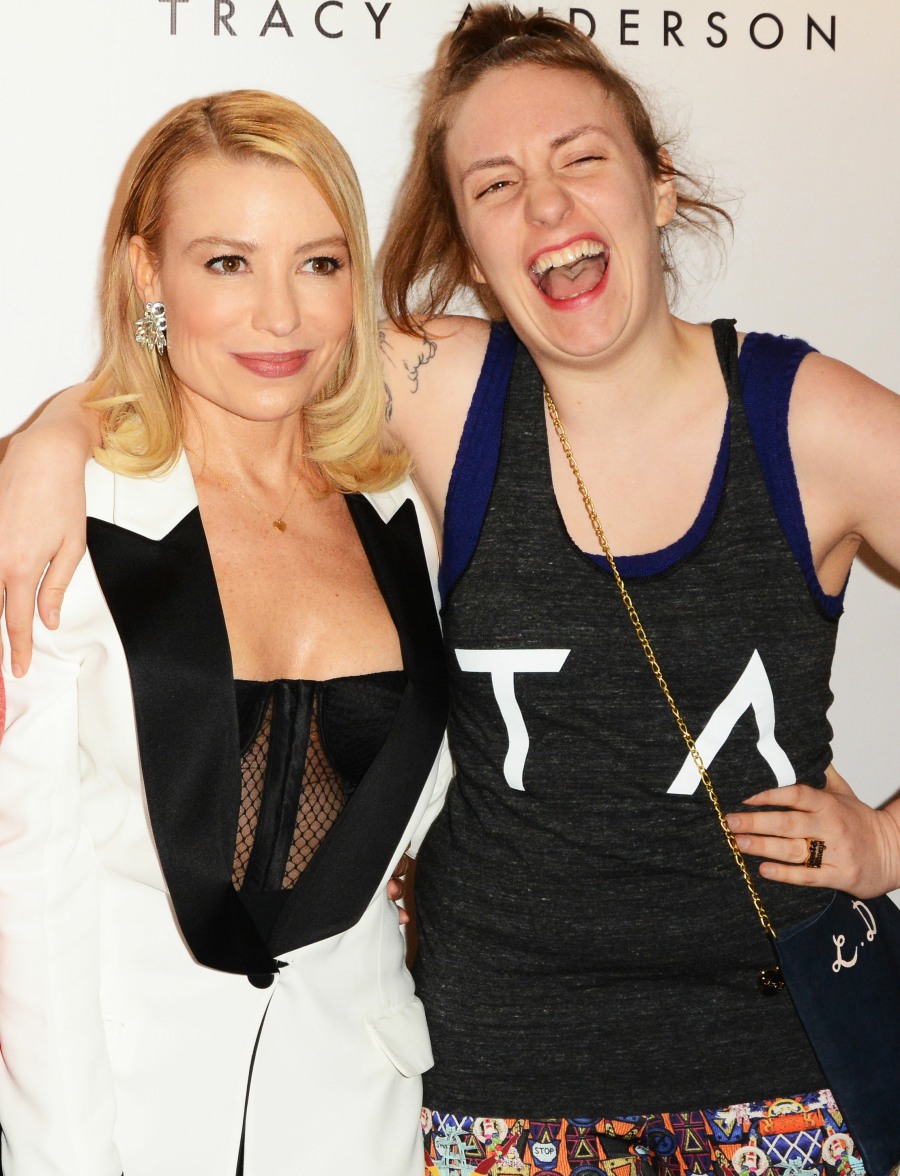 Photos courtesy of WENN.