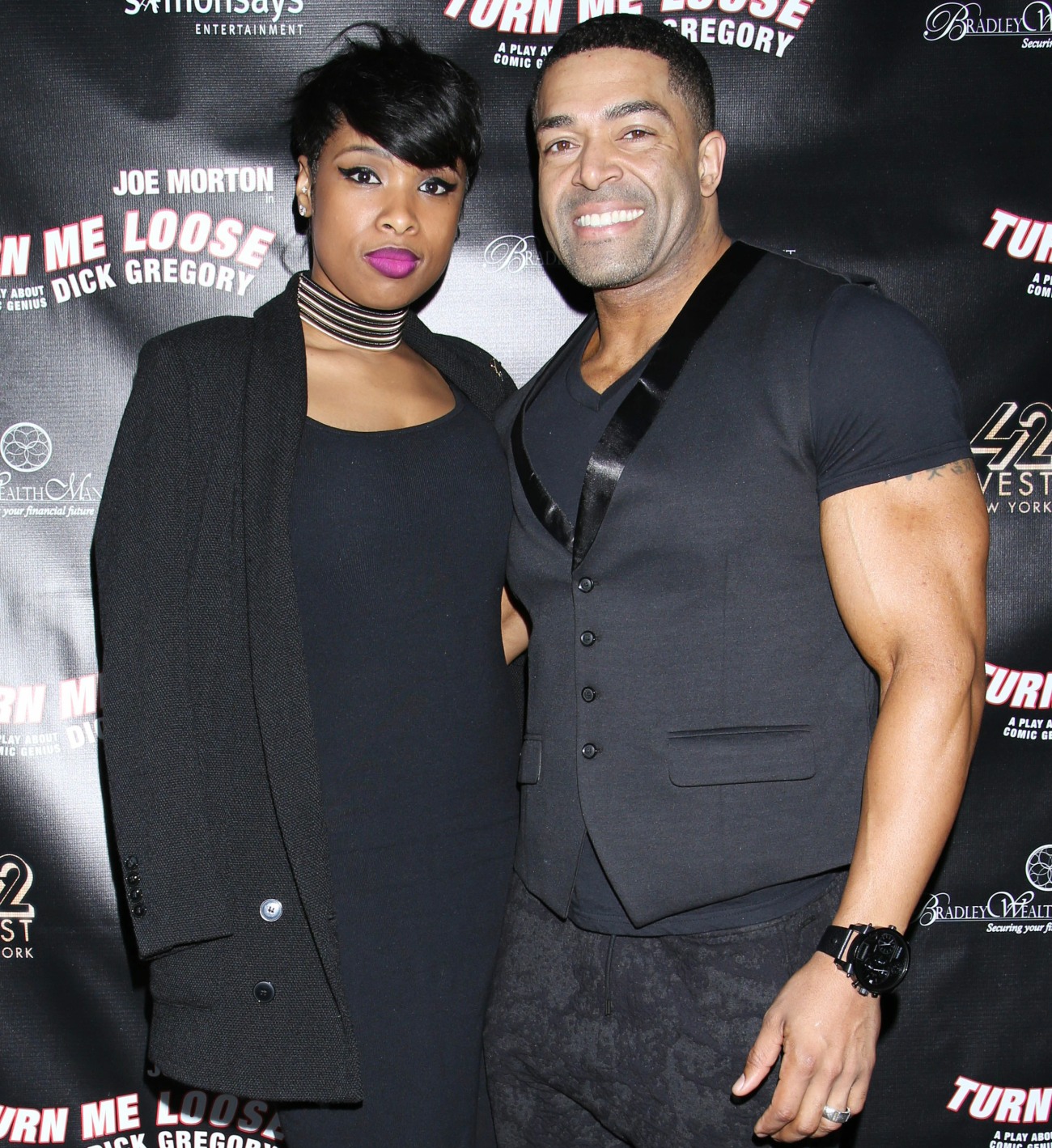 On Friday, we discussed Jennifer Hudson's seemingly nasty split from David Otunga, her partner of a decade. Jennifer and David have one child together, David Jr., and they were engaged but unmarried this whole time. It seems that David and Jennifer were having difficulties and trying to split in a low-key way… and then everything went to hell in a handbasket. We learned about the split because Jennifer sought and received a protection order from a family court. Otunga's lawyer was out there on Friday, claiming that Jennifer got the order as a way to get the upper hand in their custody battle, and that Otunga had never laid a finger on her in anger. Well, Jennifer told a different story when she filed for the protective order:
Jennifer Hudson claims she's in fear of baby daddy David Otunga — afraid he will physically harm her — something Otunga vigorously denies. TMZ has obtained the order of protection Hudson got Thursday. She claims David has exhibited "aggressive, threatening and harassing behavior toward me." She says, "I am now living in fear of further action David might take."

She claims on Wednesday she was at a recording session in Chicago with their son, David Jr., and David made a series of phone calls to reach her. When he couldn't get her, he asked their son to record the scene. Hudson says David wanted their son to show she was dating one of her producers … something she denies. She says when she got home David was visibly angry, grabbed David Jr. by the hand and physically pushed Hudson out of the master suite. She claims their son, a makeup artist and an assistant all witnessed the incident. She says this was just the most recent in a pattern of escalating and threatening behavior and she says she's especially concerned because David is a 6'3″ 240 lb professional wrestler.

Hudson goes on to say in legal docs, on occasion David left a gun and holster on their kitchen counter. He said it was a movie prop, but Hudson says, "David knows that I am and have been very sensitive to firearms after my mother and my brother were murdered by a firearm." She says, "I believe that he left it out to taunt, intimidate and frighten me, which he absolutely accomplished."

As we reported, Hudson got an order of protection and got cops to remove David from the family home. And as we reported, Jennifer and David, who broke up several months ago, have been negotiating a custody arrangement but each want primary physical custody and the negotiations have fallen apart. The order of protection gives Hudson exclusive possession of their residence and orders David to stay away from her and their son.

Jennifer's custody petition, which she also filed, asks the judge to give her "significant decision-making responsibilities." Her petition says she's been "solely responsible for making all major decisions" for their son. Our sources say David says it's exactly the opposite. David was not present in court when Jennifer got the order, and he says she has made up all of her allegations to gain an advantage in their custody dispute. Cops tell us they have opened a domestic battery investigation and it's classified as a misdemeanor.
Someone asked me on Twitter if I was getting Halle Berry vibes from that, meaning that perhaps Jennifer is manipulating a misunderstanding into an all-out war for custody. Honestly, that's not the vibe I get at all. I think it's perfectly possible that they were having problems and they were trying to figure out how to separate and still co-parent, and Otunga just grew increasingly paranoid and sketchy. Meaning, I believe Jennifer Hudson. If she went to the court and made this statement to get a protective order, I believe that she was and is truly concerned for her safety. Poor J-Hud.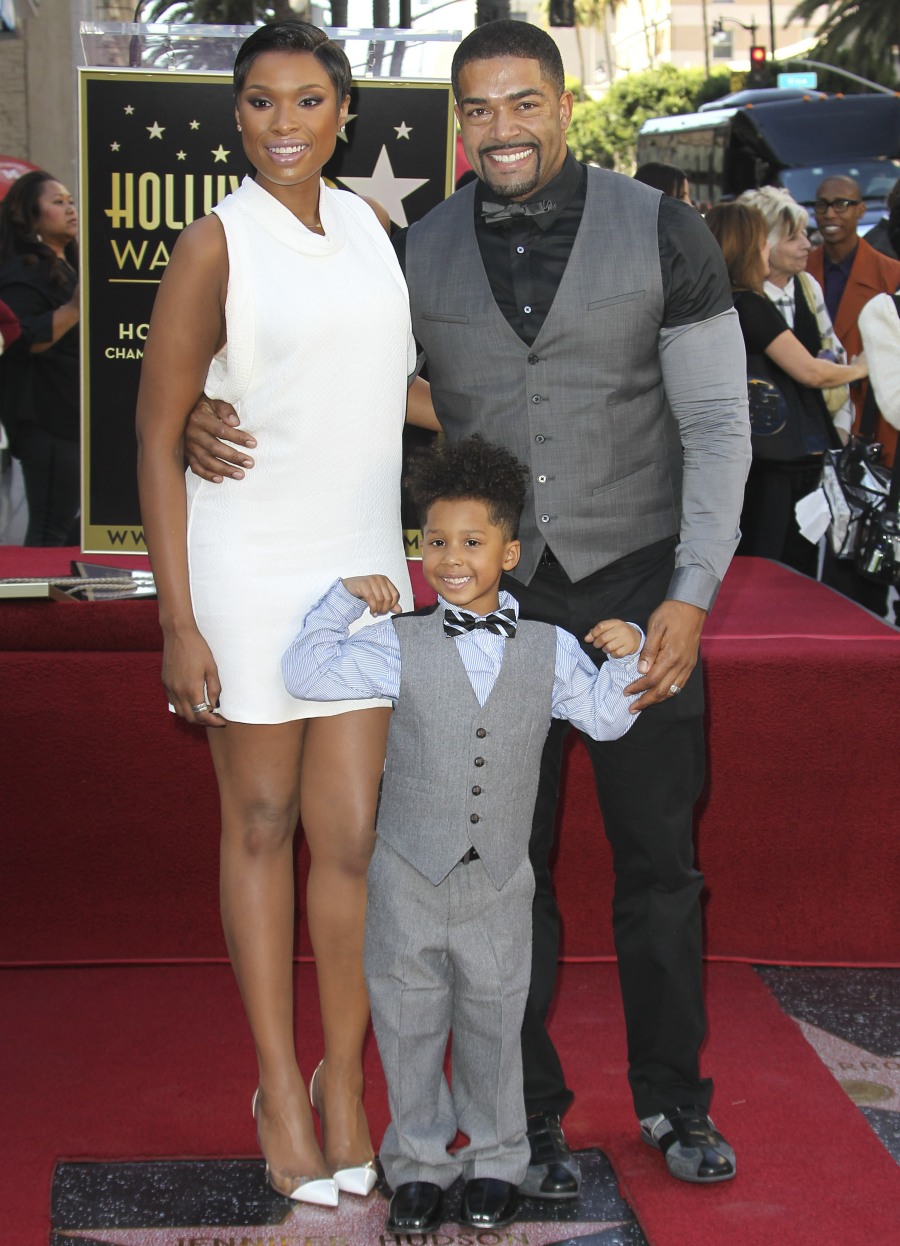 Photos courtesy of WENN.