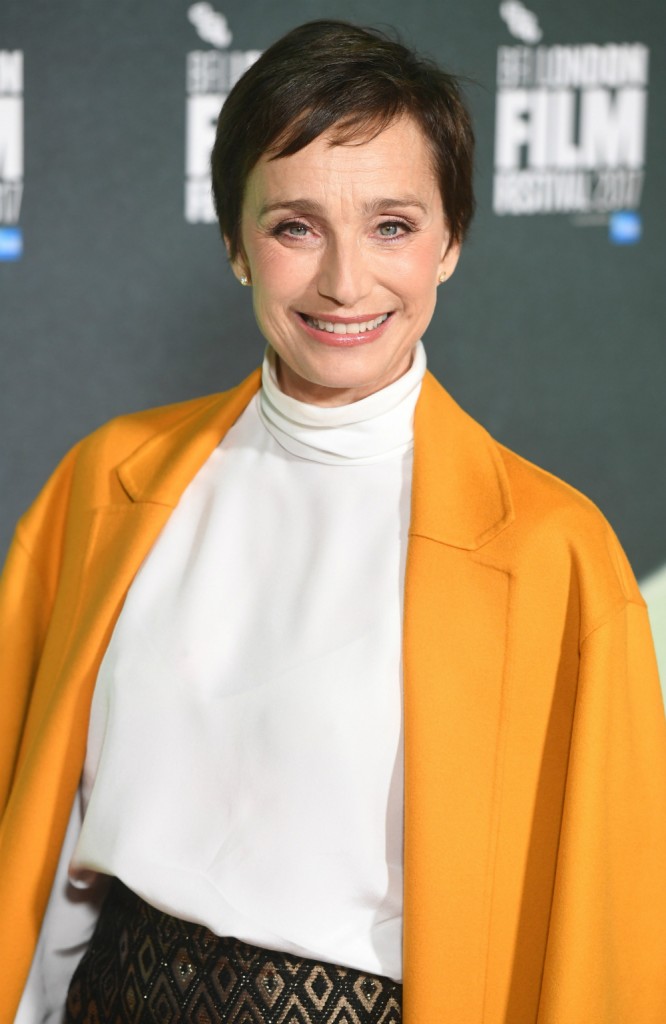 For all the terrible things 2017 has given us, one of the few bright spots is Kristin Scott Thomas back on screen. In 2014, Kristin stepped away from film to work on stage. However now she's back as Winston Churchill's wife in Dark Hour and next year, she appears in The Party, which we will discuss below (squee!). Kristin, who has spoken about aging in Hollywood a few times, recently commented on sexual harassment in Hollywood while at the New York premiere for Dark Hour. She said not only is it prevalent everywhere but addressing it is long overdue. At least, I hope that's what she meant.
English actress Kristin Scott Thomas works a lot in Europe, but wasn't surprised to learn the U.S. film industry is full or pervs like Harvey Weinstein and Bill Cosby.

"I think every industry everywhere is like this," she told us at the Paris Theatre premiere of "Dark Hour" in which she plays Clementine Churchill — the wife of former British Prime Minister Winston Churchill. "I think it's no secret and now we're suddenly waking up to it all and … actually I don't think we're waking up to it all. Now we're making the decision to do something about it, which is different."

"I find it as shocking and disturbing as everybody and hopefully this will be a major wakeup call and now things will change," she said.
Kristin's not wrong about this being a problem in all industries. And hopefully, all industries will address it now. Red carpets are a tough place to address subjects like these, I don't think everyone comes across as they mean to. I think Kristin is echoing what we've heard, that most people knew this was happening but we didn't know the extent and that finally, those in power are holding the predators accountable.
As for Kristin's next film, The Party, I can't wait. The cast is great (Cillian Murphy!) and it's giving me a sophisticated Clue feel. Kristin plays a politician who has just been appointed to a key role. She's hosting an intimate get-together for good friends that goes terribly wrong and descends into everyone punching Timothy Spall. Patricia Clark appears to be killing it in what looks like my dream role. And maybe someone gets shot – wee! Here's the trailer – it comes out the same weekend as Black Panther so I can make it a double feature: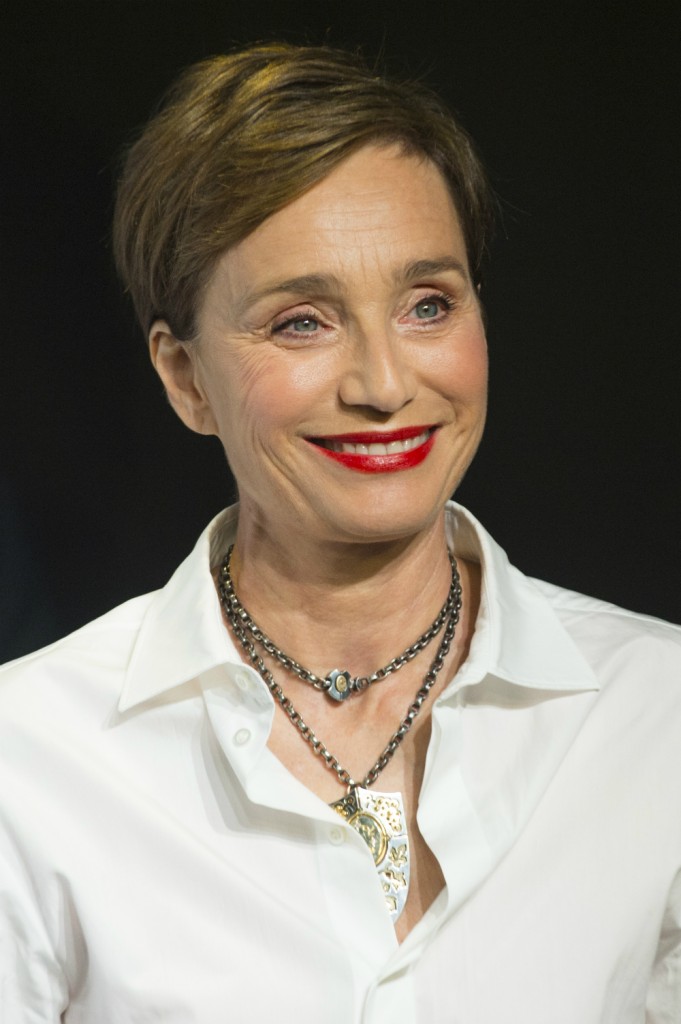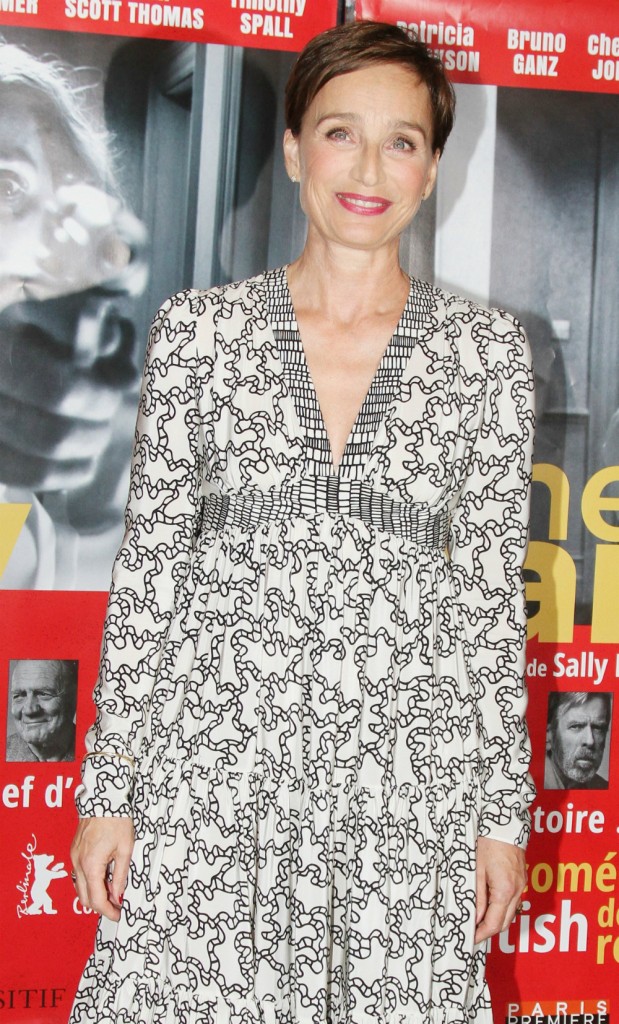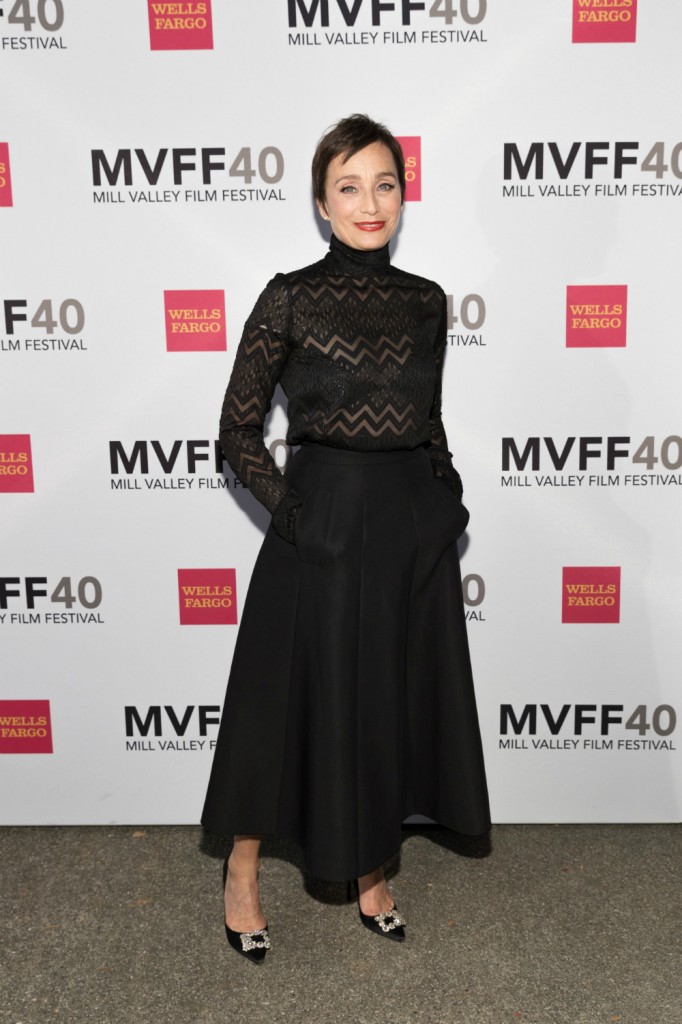 Photo credit: WENN Photos and YouTube