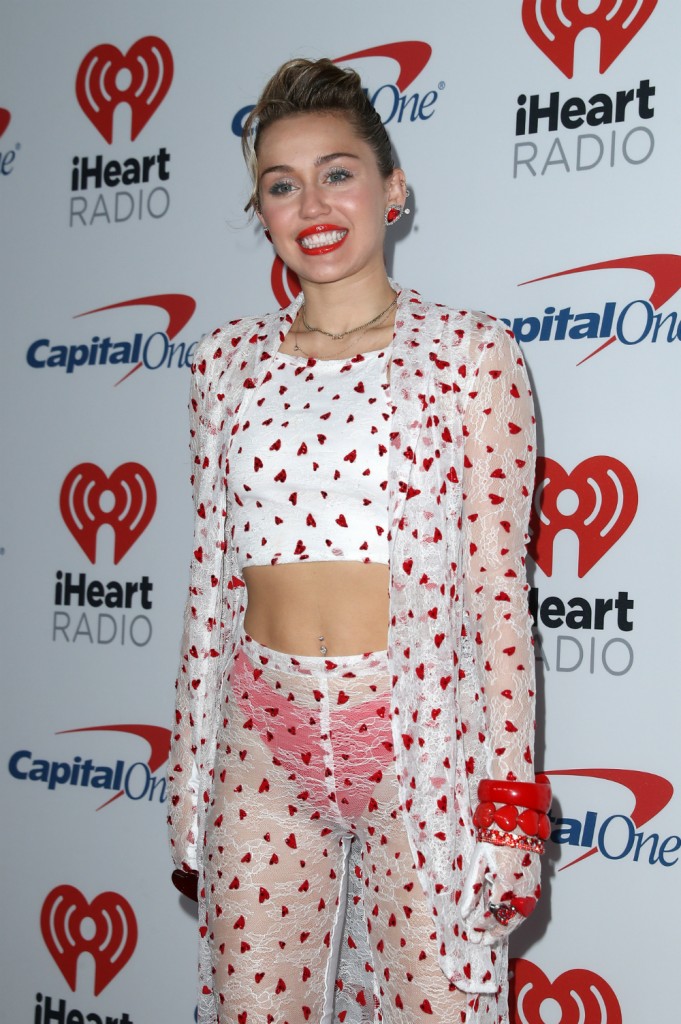 I can't prove anything, of course, but it seems like Miley has been asking for attention for a while now and we haven't been giving it to her. She's been taking selfies while showing off two rings on that finger. Somehow, shots of paparazzi-shy Liam wearing his 'promise' ring have been making the rounds too. But no one has been racing to the media with "OMG – they're married!" stories because, well – we've already done that. However, she did catch people's attention with this photo on her Instagram:
My take? That is a very fit woman, standing in a position that pushes her stomach out and resting her hand on top of it to call attention to it. So it wasn't surprising to me that fans wondered if this was another kind of announcement: was she really pregnant and was this her teaser? But when people asked about it, Miley took them to task:
RUDE!!! Not pregnant just eating a shit ton of tufurkey pic.twitter.com/rjNjquxvLb

— Miley Ray Cyrus (@MileyCyrus) November 23, 2017
I guess, if her outrage was over people speculating about her fertility then I guess I can see her reaction. Maybe she's mad because she posted #VeganTurkeyBaby in an attempt to stave off inquiries and people still went there. I suppose I'm skeptical because Miley spends a lot of energy trying to get our attention and this reaction seems like a Lena Dunham type reaction to something she trolled us about. Eh, okay. It's her right to have a little fun with the camera and not have to answer about her family planning.
She's probably pissed that the focus of that photo was supposed to be that it's her birthday, which fell on the same day as Thanksgiving. I get it, sharing a birthday with a holiday is tough. She's certainly not at a wont for trying, though. Her Instagram is full of birthday shout-outs to herself with pics of her birthday bouquet and a rainbow-gemmed necklace Liam gave her with her nickname "LilLi" on it. She also gifted herself a new tattoo, the words "Be" and "Kind" on each wrist that she had done in her bedroom. You can see the pics from her Instagram story here. I have no problem with birthday attention demands. Birthdays give you carte blanche to shout it from the rooftops (woe betide the Hecatean that doesn't make a proper fuss during the Fete du Hecate). So, if it helps keep the is she/isn't she? photos at bay: Happy Birthday, Miley. I hope you got everything you wanted from it.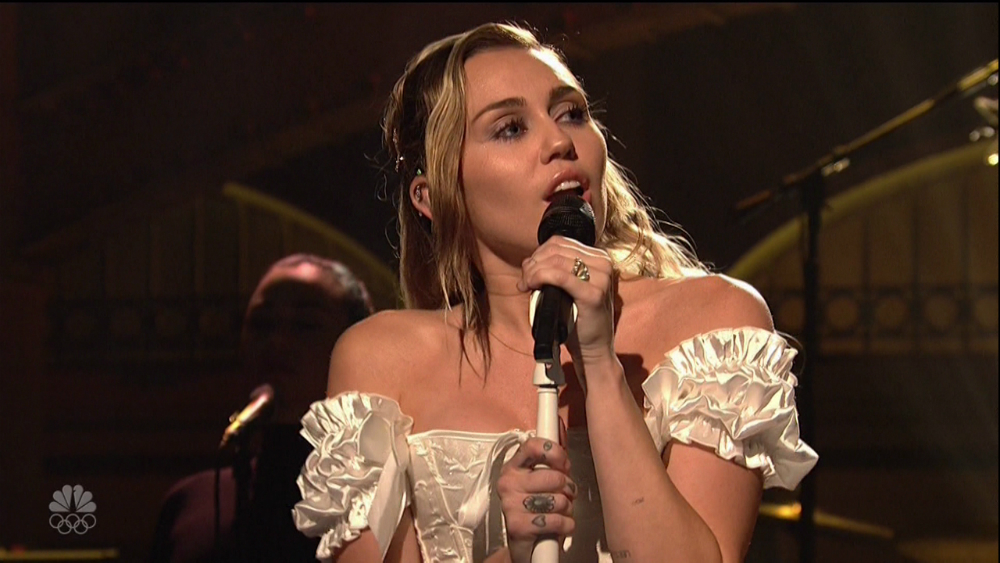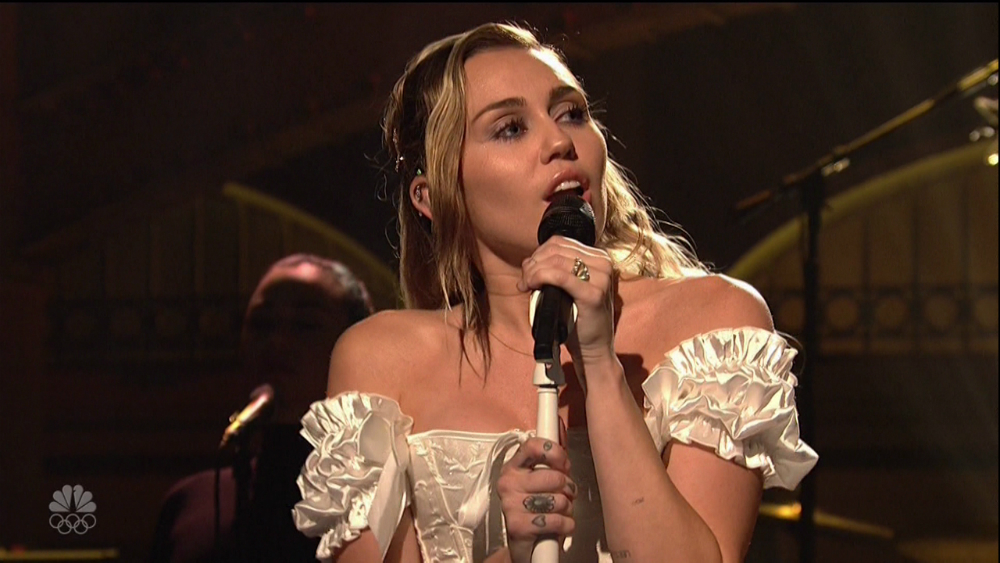 Photo credit: Instagram, Twitter and WENN Photo