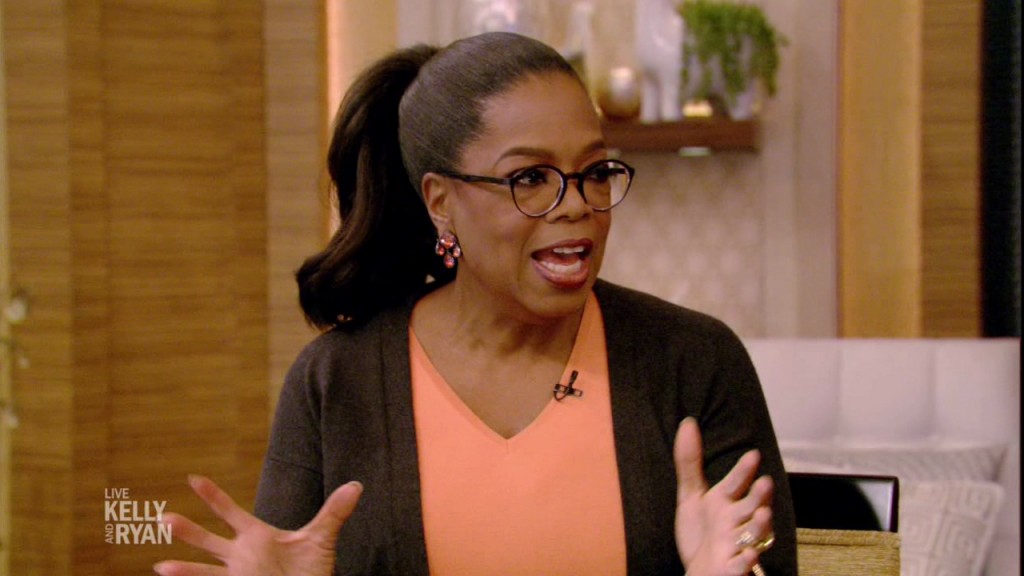 I'm reporting this because Oprah gave us a look into her fabulous life and now I want to be there. I want to have Thanksgiving at Oprah's estate and then eat turkey hash and grits the next day, served on little warming stations like the fanciest bed and breakfast. Oprah posted this little Instagram video of her fabulous breakfast spread. You can hear her guests in the background and you can see through the hallway to her kitchen, attended by chefs in aprons. Oprah describes the breakfast and it's all mouth watering. While her chefs are in the background here in other videos she talks to them as they prepare Thanksgiving dinner and breakfast.
In case you couldn't listen to that, Oprah explained that the turkey hash included turkey, "onions, celery [and] potatoes in kind of a stew." She had buttered grits because "you can't take the southern out of the girl." The rest of the breakfast buffet included eggs, bagels, and drop biscuits next to what looks like gravy. Oprah said "you can't even try to eat that" biscuit, I'm presuming because it doesn't fit into her Weight Watchers budget, but it looked like she really wanted to. My mouth is watering now but I can just heat up my mom's amazing leftover stuffing so I'm not suffering too badly.
I'm a Yankee transplanted to the south and I really enjoy grits, as long they start out plain because I don't like them with tons of butter or cheese. (I know some of you are asking "What's the point?") I like to put some maple syrup and berries in them, which probably renders them New York or Connecticut grits or something. Oh and my bestie made me biscuits and gravy for the first time a couple weeks ago! I'd never had that before and it was amazing. It was an incredibly savory breakfast that melted in my mouth. I don't know if Oprah's turkey hash can top that, but I'd like to give it a try.
Right now I'm watching my calories after indulging way too much last week and into this weekend, but that doesn't mean I can't drool at Oprah's Thanksgiving spread. She shared this video to Instagram of her offerings, including heirloom pear apple salad, cornbread stuffing, candied red jewel sweet potatoes, green beans and almonds, sage gravy, truffled au gratin mashed potatoes(!), sweet corn casserole and an amazing turkey, all precut for her guests. She had four turkeys, three of which were for her guests and one for her neighbors. (If you want to see all of Oprah's meal prep videos in one place, People has an overview.)
Other videos Oprah posted included the breakfast table, where she presented Anastasia kits to her thrilled guests and a her chefs preparing breakfast sandwiches with the leftover turkey on Sunday. Oprah said they were down to eight guests from 22 at that point. She joked that the sandwiches were about 15 Weight Watchers points.
Hope you had a great Thanksgiving and that you're ready for the holiday season! My house is all decorated and ready. Bring it on.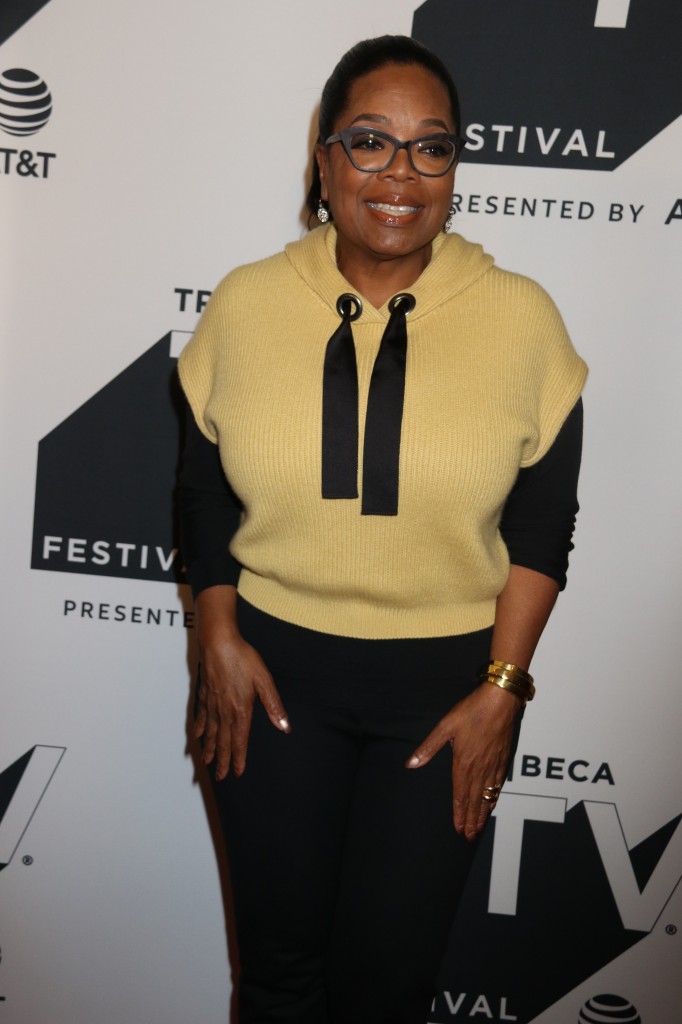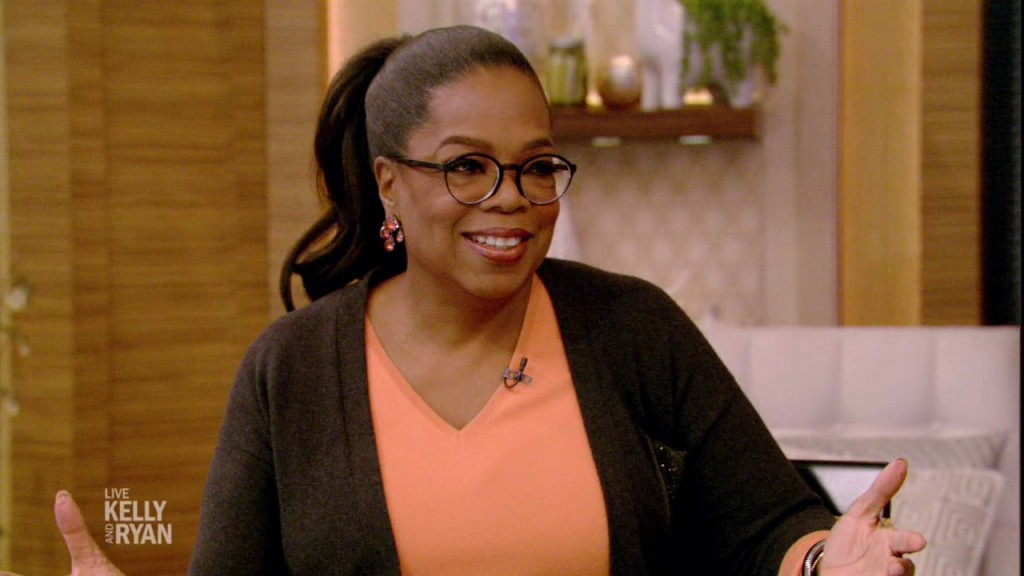 photos credit: WENN