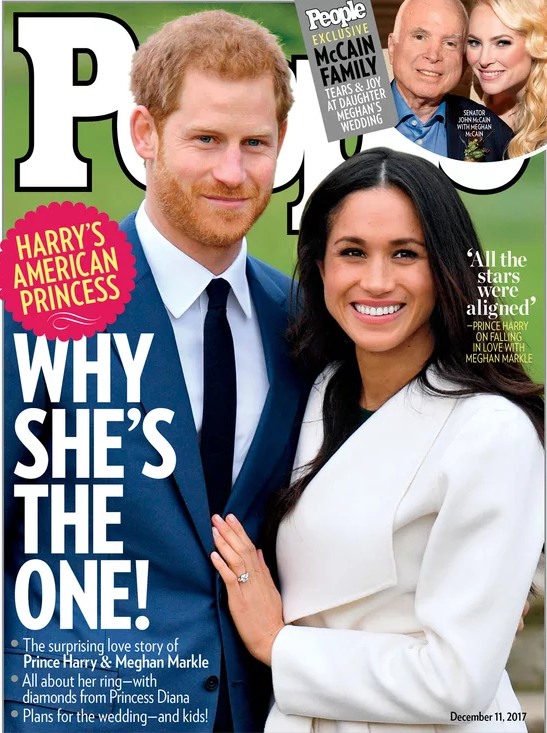 People Magazine is obviously giddy with the story of an American girl marrying a British prince. People Mag has long been a home for royalists and Windsor-specific gossip-coverage in America. It wouldn't surprise me at all if the Cambridges' long-suffering (American) press secretary, Poor Jason, has at times personally briefed People Magazine's writers and editors as well. So obviously, People Magazine devoted this week's cover to Meg and Harry's engagement. The problem is that they don't have much new information. Here are the only new quotes/new pieces of info:
In Meghan, Harry found someone who shares his focus on humanitarian issues — common ground that would provide the foundation of their relationship.

"They are blissfully happy together and have been since the very beginning," a source tells PEOPLE in this week's cover story. "There really are no two people as made for each other as they are. They share such a passion for philanthropy and helping others — that really was the bond that made everything click."

The royal bride-to-be "is perfect for [Harry] and will be great by his side as they do charity work together," adds a royal family friend.

Also on Tuesday, Kensington Palace said in a briefing that the couple are still sorting out their Christmas plans and that they will be announced in the coming weeks.

"Knowing Harry, I wouldn't be surprised if he jets off to L.A. at Christmas or around Christmas to spend time with her family," says another insider.
I seriously doubt that Harry will jet off to California for Christmas. My gut says "no." I do think it's possible that Meghan's mom could come and stay in England for Christmas, and Meghan could split her time between her mom and the royals. But what do I know?
Meanwhile, the best part of People's coverage is the fact that they hunted down Ina Garten, and now Ina is taking credit for Meghan and Harry's engagement. You know why? Apparently, Meghan is a well-documented fan of Ina's chicken recipes, and now everyone thinks that Meghan was making Ina's roast chicken when Harry proposed. I love this story.
If the way to a man's heart is through his stomach, Meghan Markle has the perfect recipe! After revealing that Prince Harry got down on one knee to propose while the couple was at home making roast chicken, the origin of the dish has now come to light — and it's one of Meghan's go-to recipes.

"Congratulations to Prince Harry and Meghan! I always knew roast chicken had magic powers!! I'm so happy for both of you!" Ina Garten, celebrity chef and host of the Barefoot Contessa on the Food Network, tweeted on Tuesday. Garten couldn't be more pleased that her recipe is now part of the royal couple's love story.

"I thought it was so great because it shows that everyone is happy to have something simple, and really good," she tells PEOPLE. "It's nourishing and I love that they were cooking it together. It wasn't some fancy meal. He did it over a home-cooked meal and a simple roast chicken, which is frankly what everybody wants."

Garten says she's not surprised her delicious roast chicken won over Harry. "I think people feel really taken care of when you make a roast chicken," she says. "They feel really nourished both mentally and physically, and it just seemed like a really sweet moment. I thought that was wonderful. Who knew if you make my chicken you could end up marrying a prince? An adorable prince at that!"
While I love cooking shows, I generally don't attempt to make whatever the chefs are making. The one exception I've made is that I've tried – a few times – to make Ina's roast chicken. I think I did it the wrong way though, because my roast chicken never comes out as juicy as hers looks on-camera. Mine always comes out dry and sad. But if Meghan did it right, then yes, I totally agree that Ina's perfect chicken is the perfect proposal food.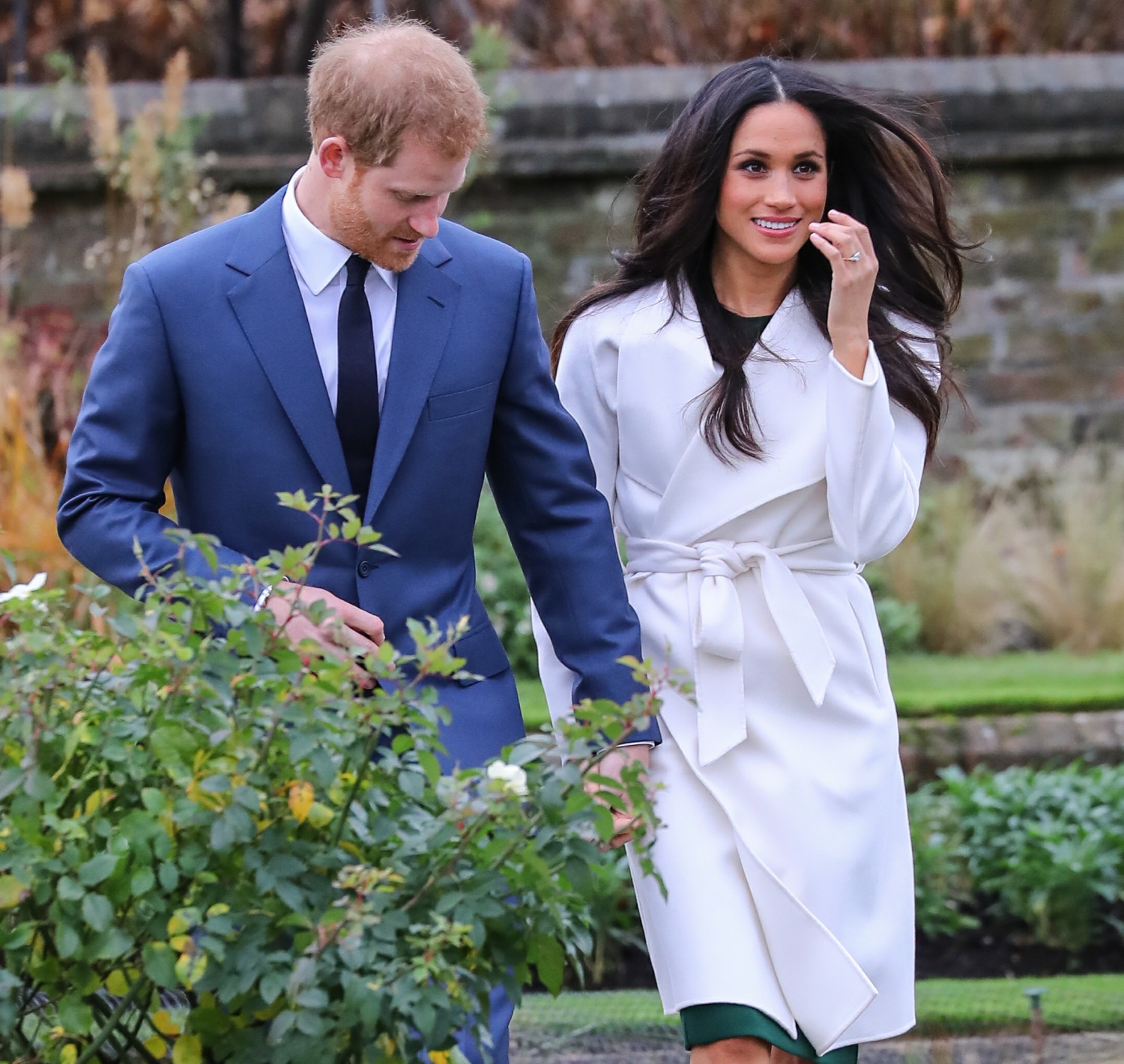 Photos courtesy of WENN, cover courtesy of People.