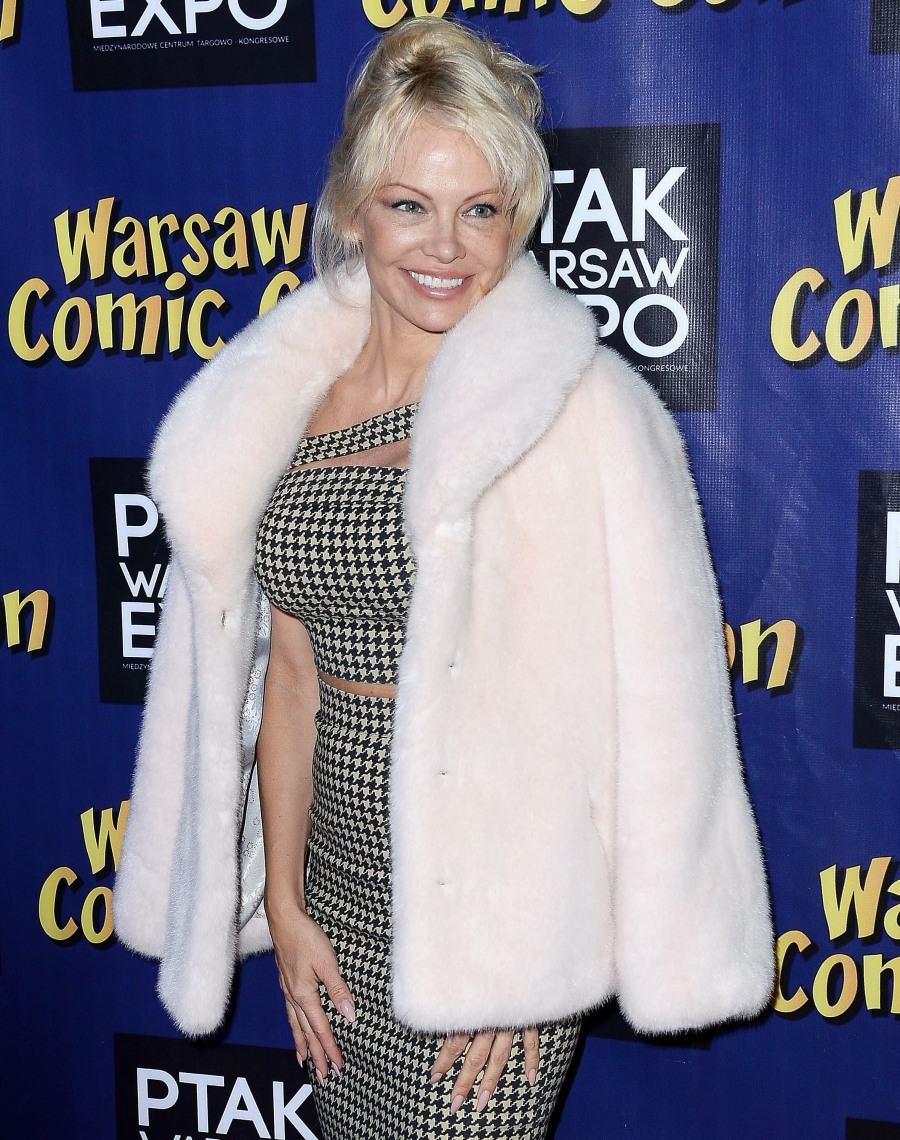 Of all the excuses and justifications people make for predators, one of the worst is surely "well, you should have known." It's victim-blaming, pure and simple, to question a victim's actions. With the Harvey Weinstein debacle especially, it's increasingly clear that he was a cold-blooded psycho who had a small army of "helpers" enabling (like, physically enabling) his systematic rape, assault and harassment of women. He had agents, managers, assistants, tabloid journalists helping him get women alone in hotel rooms, and when he couldn't manipulate women into being alone with him, he simply used brute force to barge his way into their rooms or apartments or homes.
In any case, Pamela Anderson thinks Harvey Weinstein's victims should have known better. They should have known better than to go to a meeting their agent set up. They should have known better than to be manipulated into going somewhere private to talk to a well-known producer about a role. They should have never worn that, or opened the door to him, or blah blah blah. You get the idea. In an interview with Megyn Kelly – who simpers and barely says anything about Pam's victim-blaming – Pam goes from "I was abused and had to learn not to blame myself for it" to "here's why Weinstein's victims are to blame for being assaulted" in about one minute.
From People Magazine:
Pamela Anderson has stirred up controversy by suggesting Harvey Weinstein's accusers shouldn't have allowed themselves to be alone with him.

"It was common knowledge that certain producers or certain people in Hollywood or people to avoid, privately," she told Megyn Kelly Thursday. "You know what you're getting into if you're going into a hotel room alone."

Anderson, who has spoken out about her own experiences with sexual abuse, went on to explain that when she was a young actress, she used her "common sense" to avoid uncomfortable situations with certain producers.

"When I came to Hollywood, of course I had a lot of offers to do private auditions and things that made absolutely no sense," she said. "Just common sense: don't go into a hotel room alone. If someone enters a door in a bathrobe, leave. These things that are common sense."

When Kelly suggested that many of these women were lured into meetings by their agents or female assistants, Anderson said the women should have insisted another person be in the room. "That's what they should have done. Send somebody with them. I think there's easy ways to remedy that. That's not a good excuse," she said. She continued, "I know that Hollywood is very seductive and these people want to be famous. Sometimes you think you're going to be safe with an adult in the room. I don't know where this security comes from, but somehow I've dodged it all. I've been offered lots of things. A condo and a Porsche to be someone's number one girl. I just naively said, 'Well there must be a number two then, so I'm not interested.' Money, homes, roles in movies. And I just didn't want to do it that way. I had no desire. I'm a romantic and it didn't appeal to me."
GMAFB, Pam. I realize that she's a victim of abuse too, and this is likely part of her way of controlling her own narrative. But she's also 50 years old, old enough to know better. Old enough to understand the f–ked up victim-blaming she's employing as a way to humblebrag that she's Not That Kind of Girl. She's basically saying that all of Weinstein's victims were just looking to get famous by any means necessary, and that they have nobody but themselves to blame because Harvey Weinstein was a rampant sexual predator, obvs.
Pam is doubling down on her victim-blaming too – there was controversy immediately following this interview, and Pam responded by posting this to Instagram: "Backlash is good. – I like this. My position is not 'problematic' because I doesn't fall in line with the common herd or trend. I'm trying to tell women as a survivor of childhood abuse myself – It is important to be proactive as an adult who knows better – in defending themselves." There's a difference between encouraging women to protect themselves and blaming women for being victimized, and Pam crossed that line.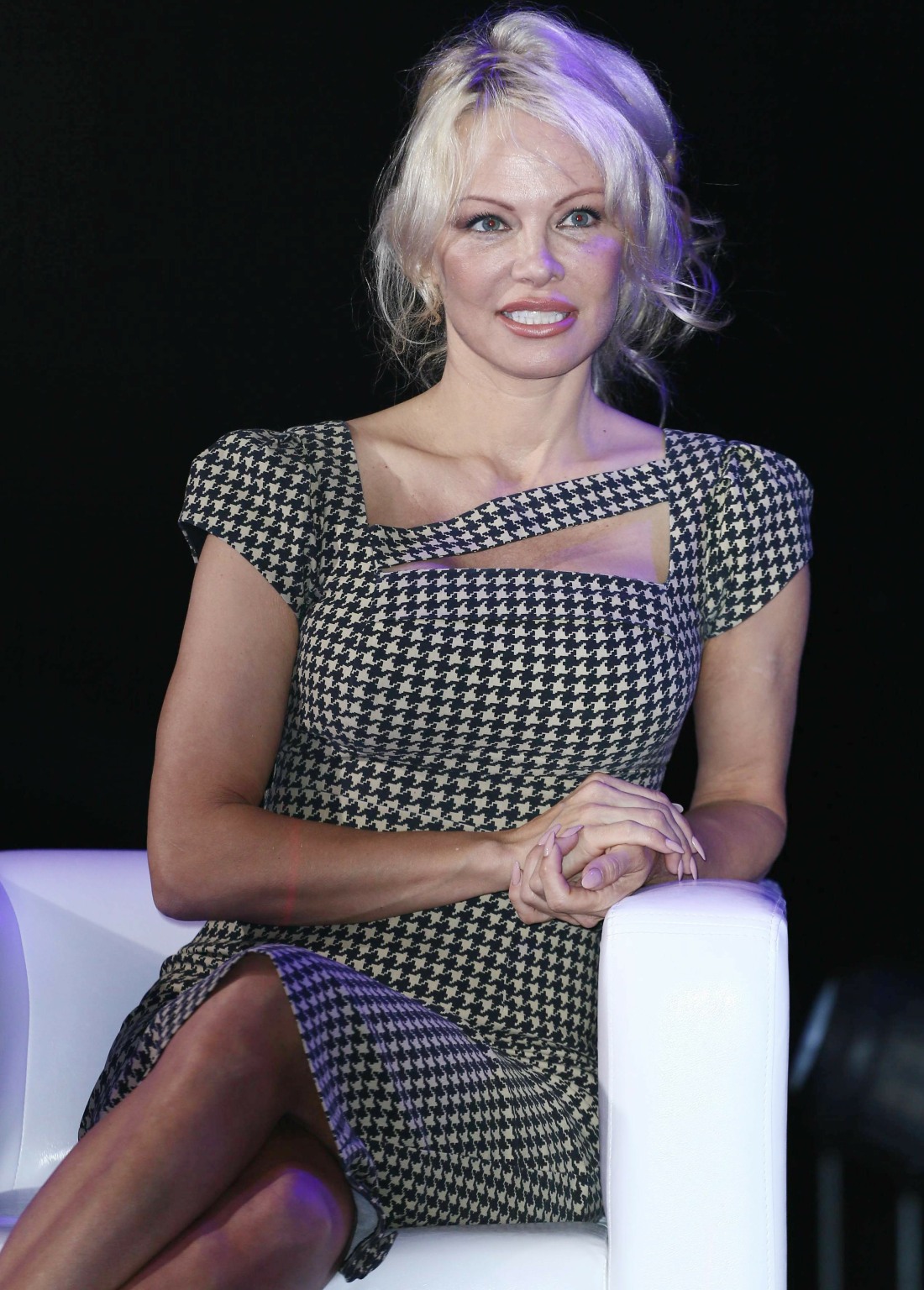 Photos courtesy of WENN.