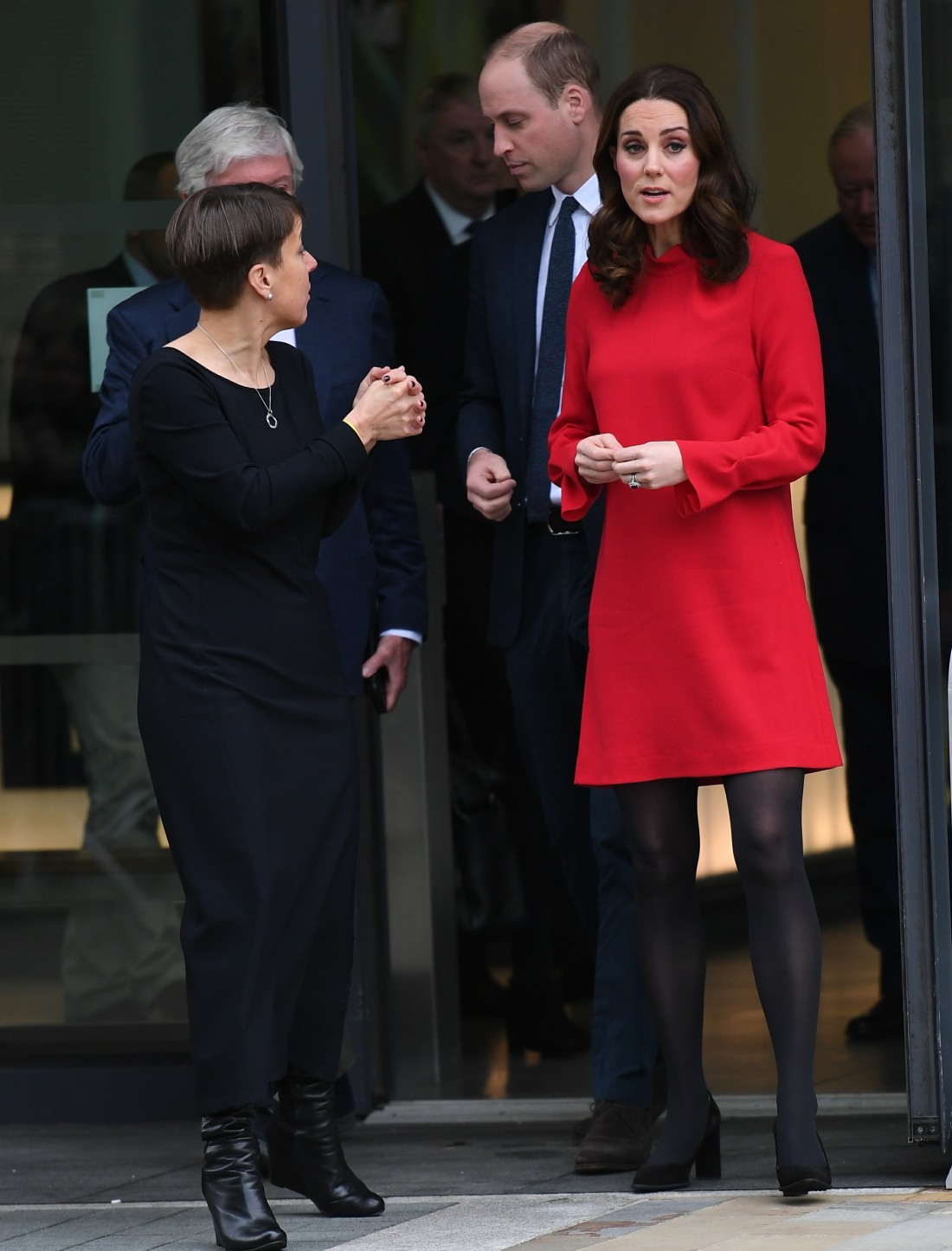 The keenness is overwhelming me! Who knew that all it would take was Prince Harry's engagement for the Duke and Duchess of Cambridge to actually *be* keen on working? William and Kate stepped out today in Manchester, in what seemed to be an appearance that was only scheduled this week. They visited BBC's Bridge House in Media City for the Children's Global Media Summit.
For this trip, Kate wore a coat for its proper purpose – to be worn outside and taken off indoors. The coat is a grey plaid LK Bennett piece, and the Daily Mail helpfully pointed out that James Middleton's on-again/off-again girlfriend Donna Air wore the same coat a few weeks ago. Underneath the LK Bennett, Kate wore a bright red dress from Goat. I'm actually a big fan of the combination of black tights, black chunky heels and a bright dress, although there's something that feels slightly "off" about the combination on Kate. I'm trying to figure it out – maybe one good accessory would really bring this together? Like a black-and-red clutch? I also appreciate that she's experimenting with a different kind of sleeve and neckline, but the truth is that this dress isn't cut all that well. The coat costs £495, and the dress costs £450.
My God, they really have finally become keen, haven't they?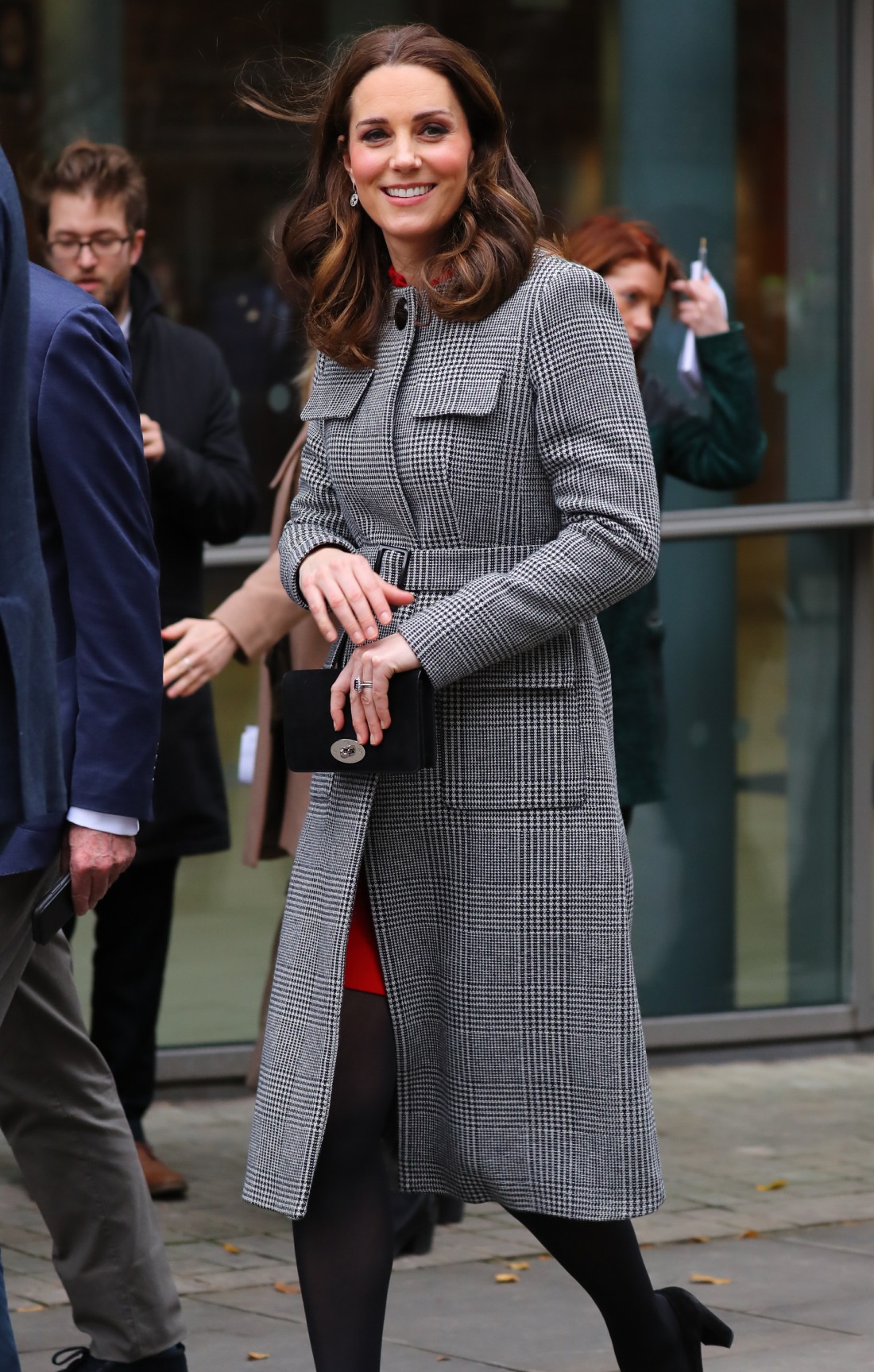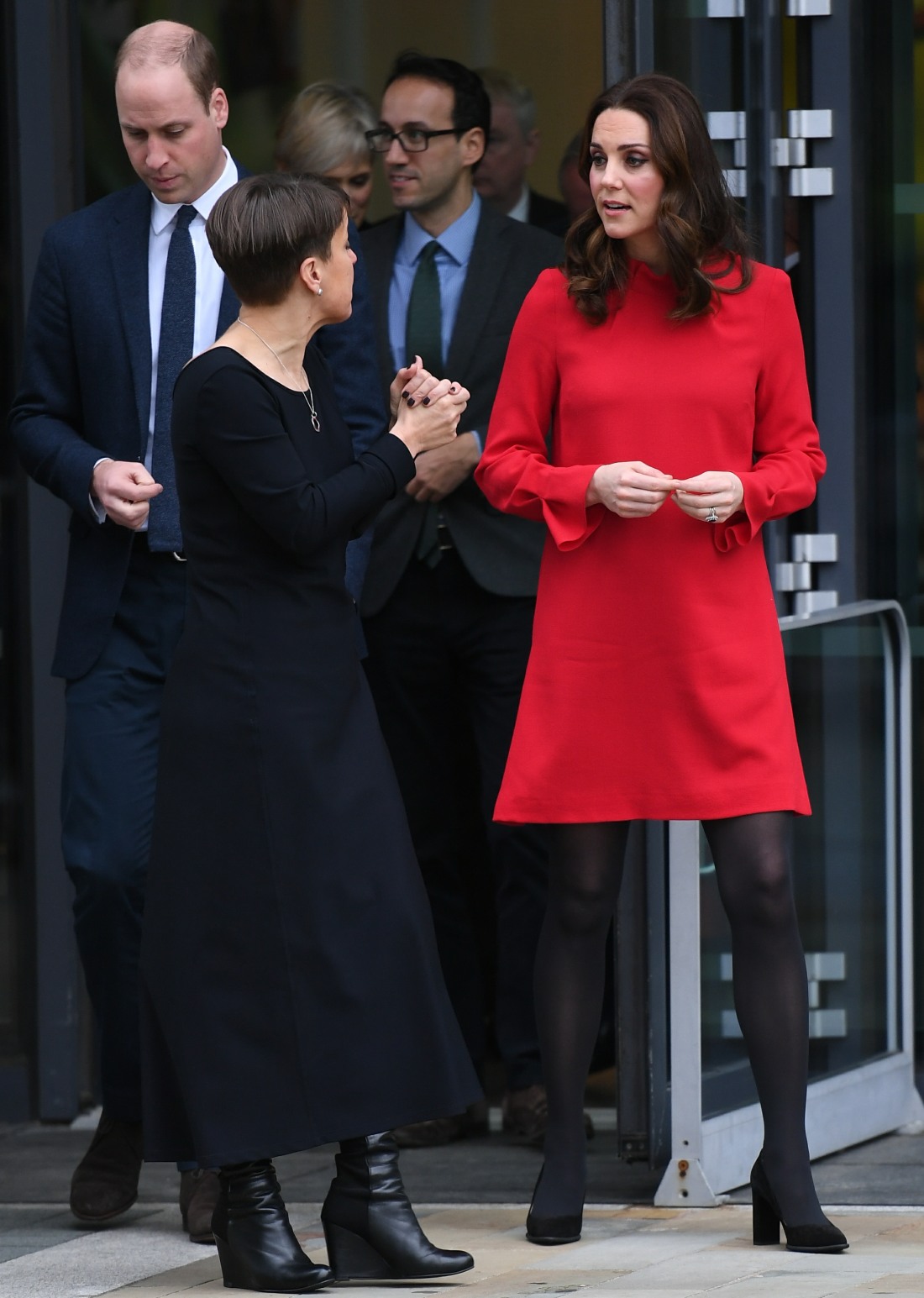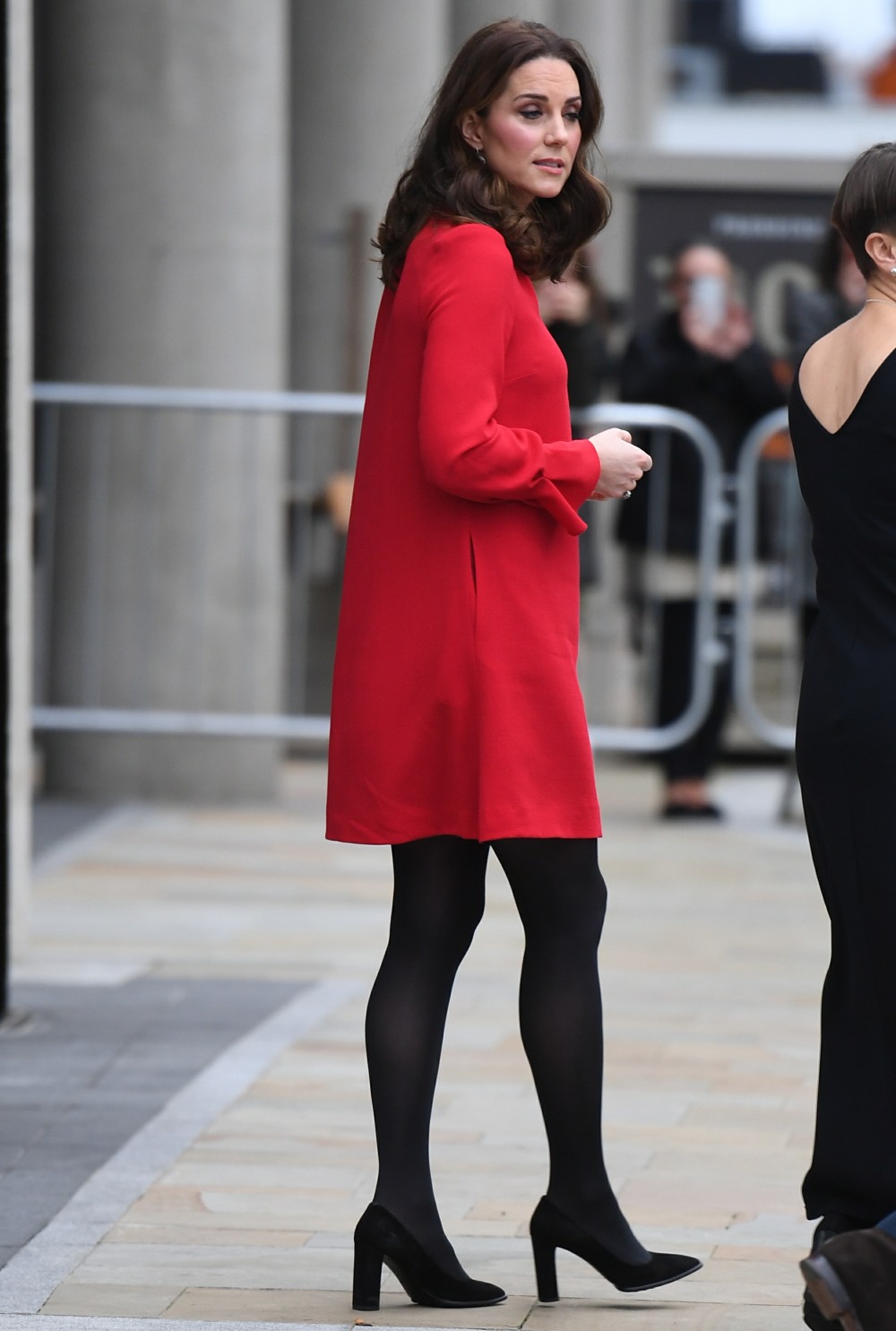 Photos courtesy of WENN.