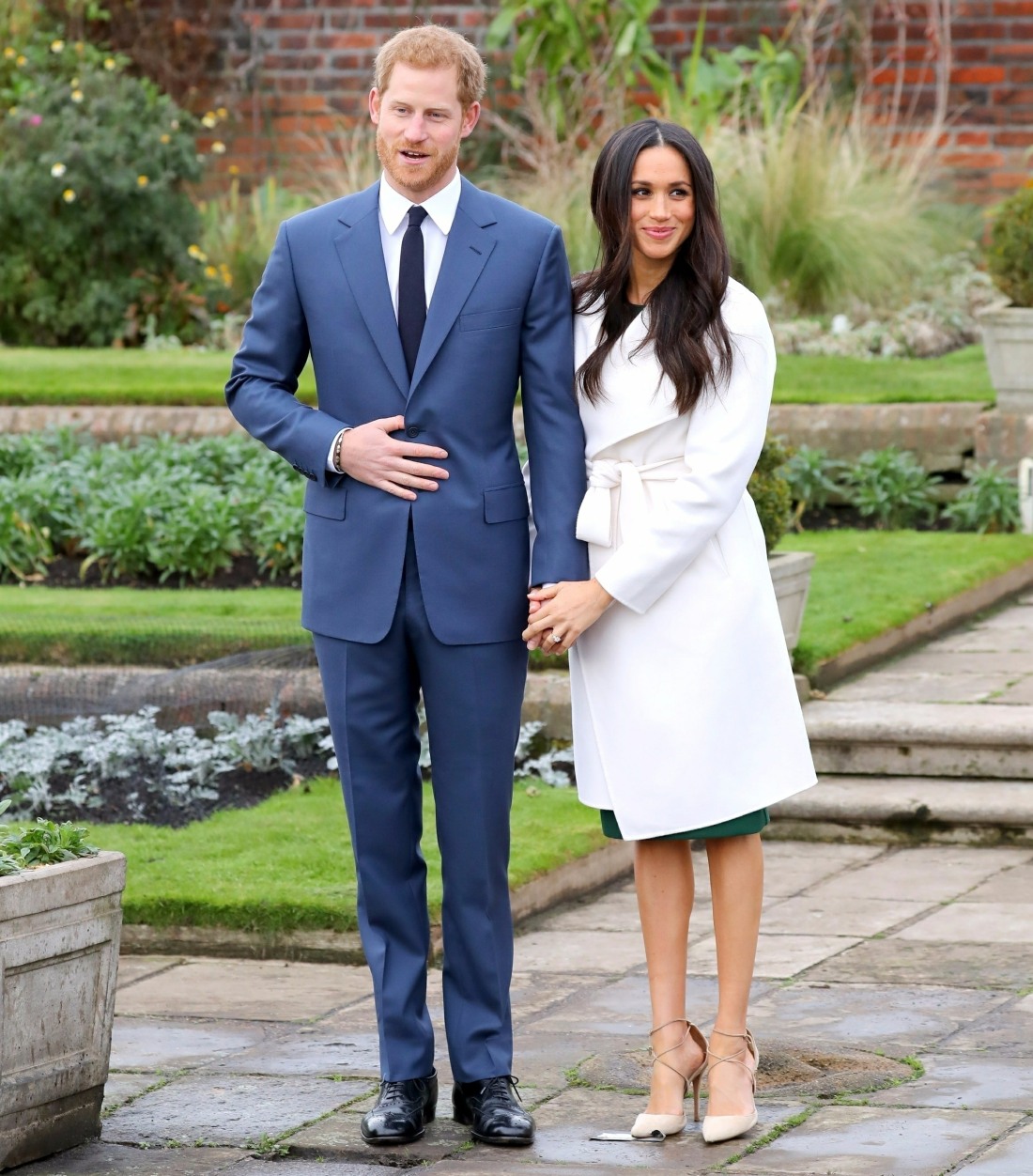 I'm close in age to Meghan Markle. I feel confident that we have many of the same generational and pop-cultural memories. That's one of the reasons why I side-eyed Meg when she said she didn't know much about Harry – most girls who were teenagers in the 1990s have very, very strong memories of Princess Diana and the divorce and that last summer on the yacht with Dodi Fayed. It was all over the American media too, and Diana was a transcendent global figure, an icon of beauty and fashion and humanity and tragedy, even then. Does it follow that Meghan would be royalty-obsessed and quietly stalking the Wales brothers all this time? Of course not. But there's no need to play dumb about it either.
Anyway, because I feel so confident that Meg and I have similar cultural references, I'm absolutely shocked that this did not occur to me before now: Meghan has been sartorially referencing another iconic '90s woman this whole time: Carolyn Bessette Kennedy, the golden girl who married John F. Kennedy Jr. (they died almost almost two years after Diana's passing). Carolyn's style was much-copied back then, and her memory still serves as muse to many women, most prominently… Gwyneth Paltrow. Amal Clooney has been trying to homage Carolyn and, weirdly, Jackie Kennedy too. But Amal's kind of flunked at it because she likes a dash of showgirl sparkle rather than sleek minimalism.
It wasn't until the Daily Mail pointed out that Meghan has been homage-ing the sh-t out of Vintage Bessette that I put it together. Now I see it: American princesses, Carolyn and Meghan. Both married to/about to marry the golden princes of two of the biggest dynasties in the world. The outfit Meghan wore for her first public event after the engagement announcement is basically an unflattering recreation of the beige skirt/black turtleneck/black boots ensemble that Carolyn wore when she and John-John became super-official. Carolyn loved a menswear-style white blouse paired with anything, and so does Meg. Carolyn loved mid-length and tea-length skirts. So does Meg. Carolyn did the center part and long, straight hair in a perfect blowout. Meg is doing the same. I'm so glad that the Daily Mail – of all f–king outlets – pointed this sh-t out. It's so obvious, I can't believe I didn't see it before. Anyway, I approve of this homage. I hope Meg leans into it even more. She will look awesome in those minimalist styles.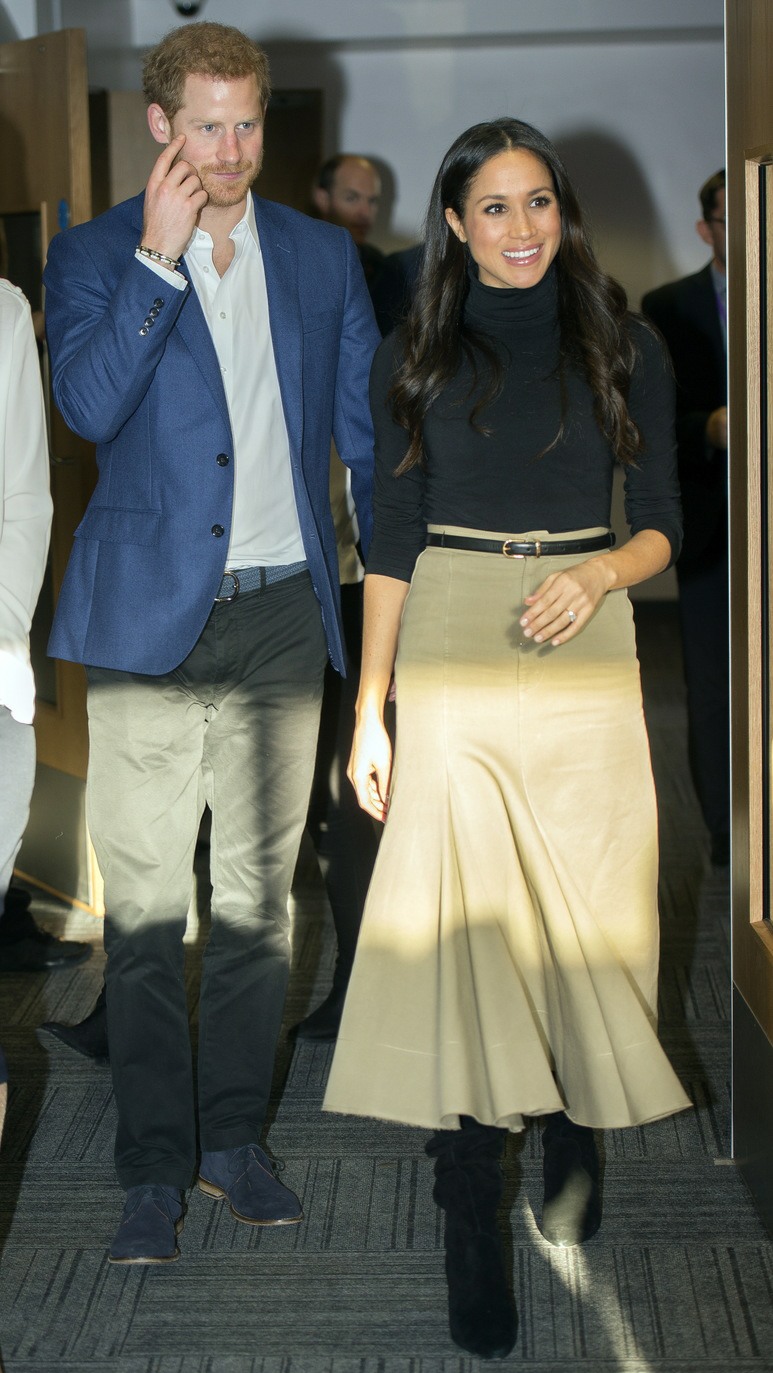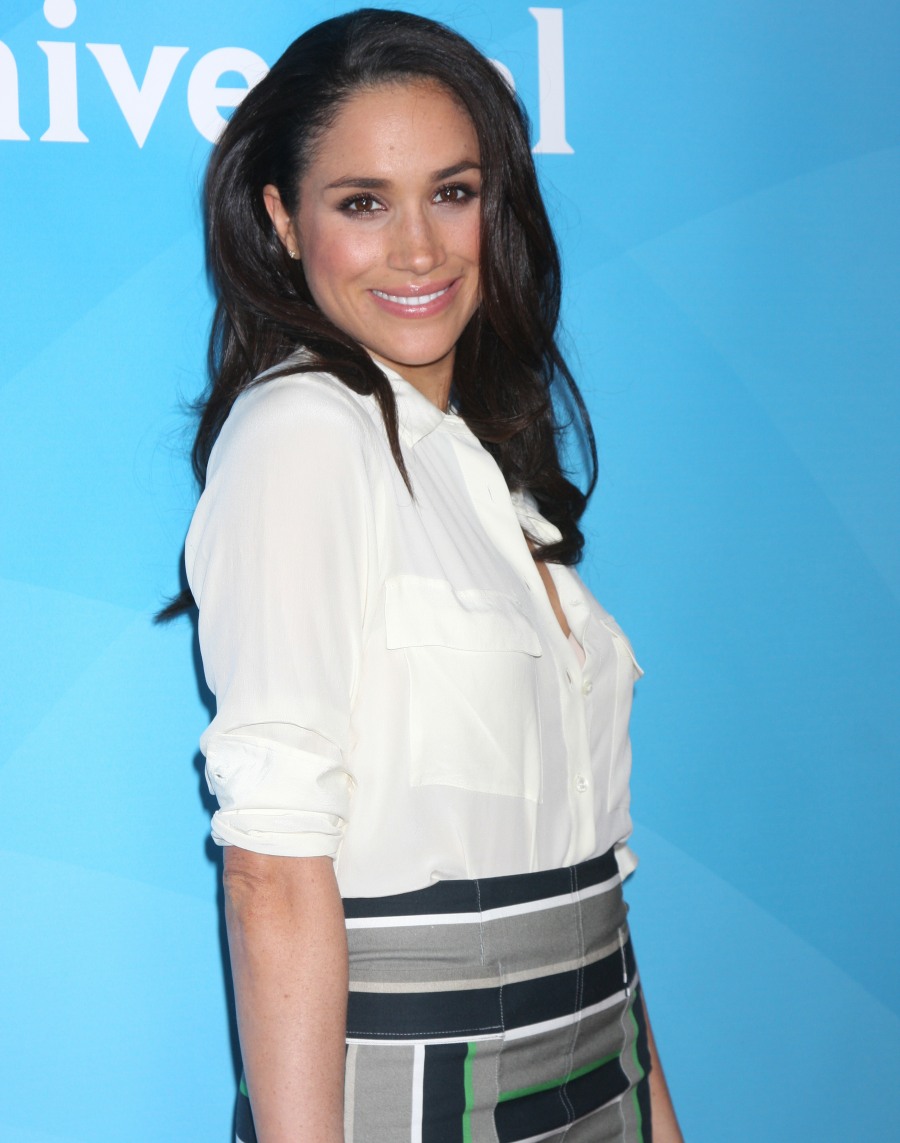 Photos courtesy of Getty, PCN and WENN.