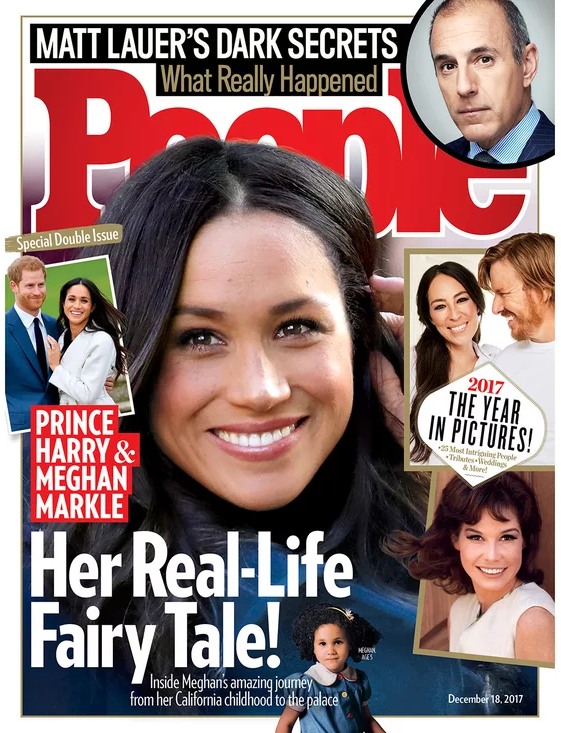 Unsurprisingly, People Magazine has devoted this week's cover story to Meghan Markle and how her life has brought her to this moment, where she's about to marry into the British royal family. Throughout the debate about Meghan over the past few weeks and months has been about her ambition, her suitability, her preparation for a royal role. Unlike the myriad hagiographies about Kate Middleton that came out following her engagement announcement, I actually believe that Meghan's past has genuinely prepared her for her royal role. Meg is, by all accounts, clever and ambitious and a quick study. She's shown that she knows how to work and she's shown she has a charitable and humanitarian heart. But, as we've seen time and time again, "ambition" in women is not celebrated. Meghan could never come out and say "I've wanted to be royalty all my life, I've spent years trying to get here." Of course not. So instead we get vague denials about how she didn't really follow royal stories, and stories about how she's suspiciously good at doing all of this right from the start!
Meghan Markle has always had a gift for connecting with people. At her private Catholic school Immaculate Heart in Los Angeles, "she was popular with every single group," her former classmate Tiffany Gooden tells PEOPLE in this week's cover story. "She never excluded anyone and had a knack for making anyone feel like a million bucks."

That knack was on full display during her first royal "walkabout" in the English city of Nottingham on Dec. 1. Meeting everyone from 79-year-old Frank Shelton, who was joined by his pet barn owl ("Harry's brought his bird, so I've brought mine," he said) to 2-year-old Ezekiel Wong, who became too shy to speak, the royal bride-to-be effortlessly charmed the crowd.

"Walkabouts and meeting the mayor and speaking to schoolchildren are the bread and butter of royal events," veteran royals photographer Mark Stewart, who has snapped everyone from Queen Elizabeth to Princess Diana to Kate Middleton during his 30 years in the field. Stewart says that watching Meghan, 36, up close that day in Nottingham, "For many people that would be a hugely daunting experience, but she took to it like a duck to water."

Those who knew Meghan before she met Prince Harry say her star power was always matched by equal parts poise, confidence and focus.

"I distinctly remember how incredibly smart she was," says Matt Weiss, who directed her in a 2006 TV movie. "She's a smart, worldly, beautiful, passionate person, but I would never have expected her to cross paths with Prince Harry."

Adds makeup artist Ruby Hammer, who has worked with Meghan, "She's a very intelligent, lovely woman. She knows what she wants."
"She knows what she wants." It's not being framed as a bad thing… yet. But that will be used against her in the negative press stories to come. She knows her own mind. She knows what she wants. She goes after what she wants. She's ambitious, which is the new code for "scheming." That's what Meghan's former friend Ninaki Priddy was saying too. It feels like everyone is speaking in code around Meghan because they can't believe that this woman would even dare to think herself worthy of a prince. Whatever y'all – Harry clearly adores her, and he clearly KNOWS that she'll be good at this.
Meanwhile, E! News claims that Meg has quietly flown back to LA to spend some time with her mom, and then Meg plans to fly back to London to spend Christmas with Harry and the royals at Sandringham. After Christmas, she and Harry plan to go on vacation, with a source claiming: "They're looking forward to some sun." Good lord, I hope that Meg and Harry don't end up on Will and Kate's vacation schedule.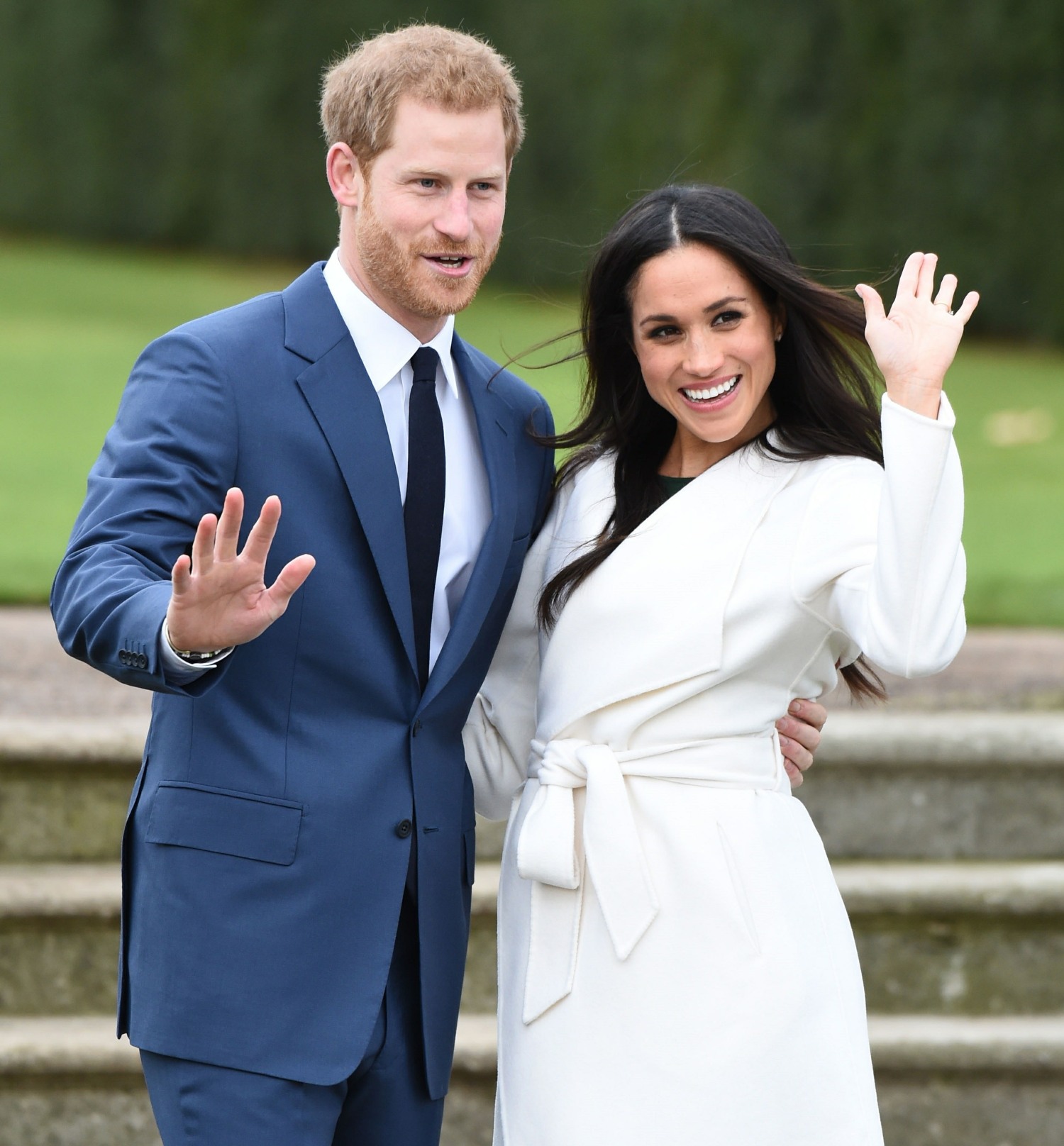 Cover courtesy of People, additional photos courtesy of WENN & PCN.