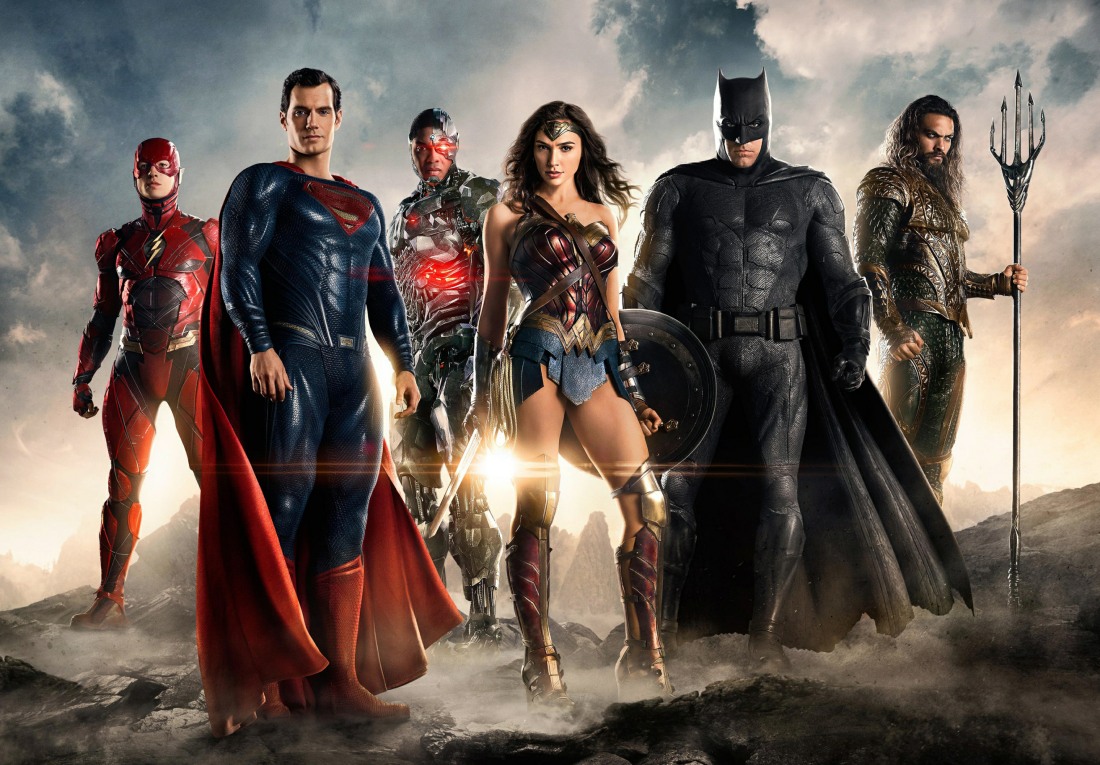 At the end of the day, Justice League was just as poorly reviewed as Batman vs. Superman: Dawn of Justice. The obvious, paid commenters had little to crow about once critics finally got a look at Justice League and the embargoes of their reviews were finally lifted. The shenanigans were ceaseless with the promotion for Justice League – I still can't believe what happened with Rotten Tomatoes – and at the end of the day, it didn't really matter. All of that time, money and effort was wasted – they could have used all of that energy to simply make a better movie. At the end of the day, Justice League has made about $570 million. That's a lot of money, of course, but when the studio's projected box office number was something like $1 billion, yeah, it's not so great. So at long last, Warner Bros is finally coming to Jesus. They've finally realized that Zack Snyder is screwing up these beloved franchises. WB is apparently committed to doing a huge overhaul starting in January.
Warner Bros. is planning a shake-up and restructuring of its DC Films operation following the box office disappointment of "Justice League," Variety has learned. Jon Berg will be leaving his current job running the comic book's film production division, according to several sources with knowledge of the studio's plans. A search is underway for his replacement. Berg will instead become a production partner with Roy Lee, the producer of "The Lego Movie" and "It," who has a deal on the lot.

"This is something that Jon approached me about six months ago, and he expressed his goal was to ultimately be a producer at the studio," Warner Bros. Picture Group President Toby Emmerich said in a statement to Variety. "I first met Jon when, as a producer, he brought 'Elf' to New Line, which remains one of the best and most evergreen titles in the library. We're thrilled that Jon is partnering with Roy and anticipate their company being a valuable source of movies for Warner Bros. and New Line."

Warners is expected to name a new person to run point on DC's films. Geoff Johns, who has partnered with Berg on much of the creative direction of the movies, is expected to continue serving as DC Entertainment's chief creative officer. Johns, who reports to DC president Diane Nelson, works in areas such as television (and has written various episodes for DC-inspired shows), publishing, and consumer products, in addition to his contributions to the films. Going forward, his work on the films may evolve, and could be more advisory in nature.

These people also say that Emmerich is weighing the idea of further integrating DC's film operations into the studio's main movie arm. That would entail putting the divisions under the same roof rather than having DC remain in a separate building on the lot, sources say. Marvel, which is owned by Disney, does operate its comic book film division autonomously, but other studios, such as Fox and Sony, produce their superhero films under the studio's banner.

The DC overhaul is expected to happen by January.

Warner Bros.' corporate leaders at Time Warner support the moves and are said to be unhappy with the financial performance of "Justice League." The film was intended to be DC's answer to Marvel's "Avengers," uniting the likes of Superman, Wonder Woman, and Batman under the banner of a team of world-saving superheroes. With a budget reported to be as high as $300 million, it represents an expensive bet. After three weeks of release, it has managed to gross $570.3 million worldwide. In contrast, the first "Avengers" film racked up $1.5 billion. The studio did have a number of successes this year with "Wonder Woman," "Dunkirk," and "It," which has helped offset the disappointment of "Justice League."
Variety goes on to say that there are "no immediate plans" to get Zack Snyder back to direct any future DC Comic films, although he is still producing many of the stand-alone franchise films, like Wonder Woman 2 and Aquaman. Warner Bros executives apparently realized too late that Snyder had made some really terrible decisions with Justice League and no amount of Joss Whedon-saving-the-day could make those bad decisions more palatable. Variety notes: "Warner Bros. continues to have a production deal with Snyder, so it's possible he could direct additional films for the studio. Time Warner is said to be frustrated that Warner Bros. leaders continue to bring the director back, especially after 'Batman v Superman' was excoriated by critics even though it made money. They are also upset that each new DC film seems to be making less money than its predecessor."
The only good thing to come from the Snyder era is Wonder Woman, everyone agrees, although giving Snyder credit for Wonder Woman is pretty awful. WW was Patty Jenkins' vision, and Jenkins is the one who made it work. You would think that Warner Bros would look at their one big success story – Wonder Woman – and say, "how can we replicate that for years to come?" The answer is: hiring Patty Jenkins and more women like her to oversee these franchises and give them some much needed grounding.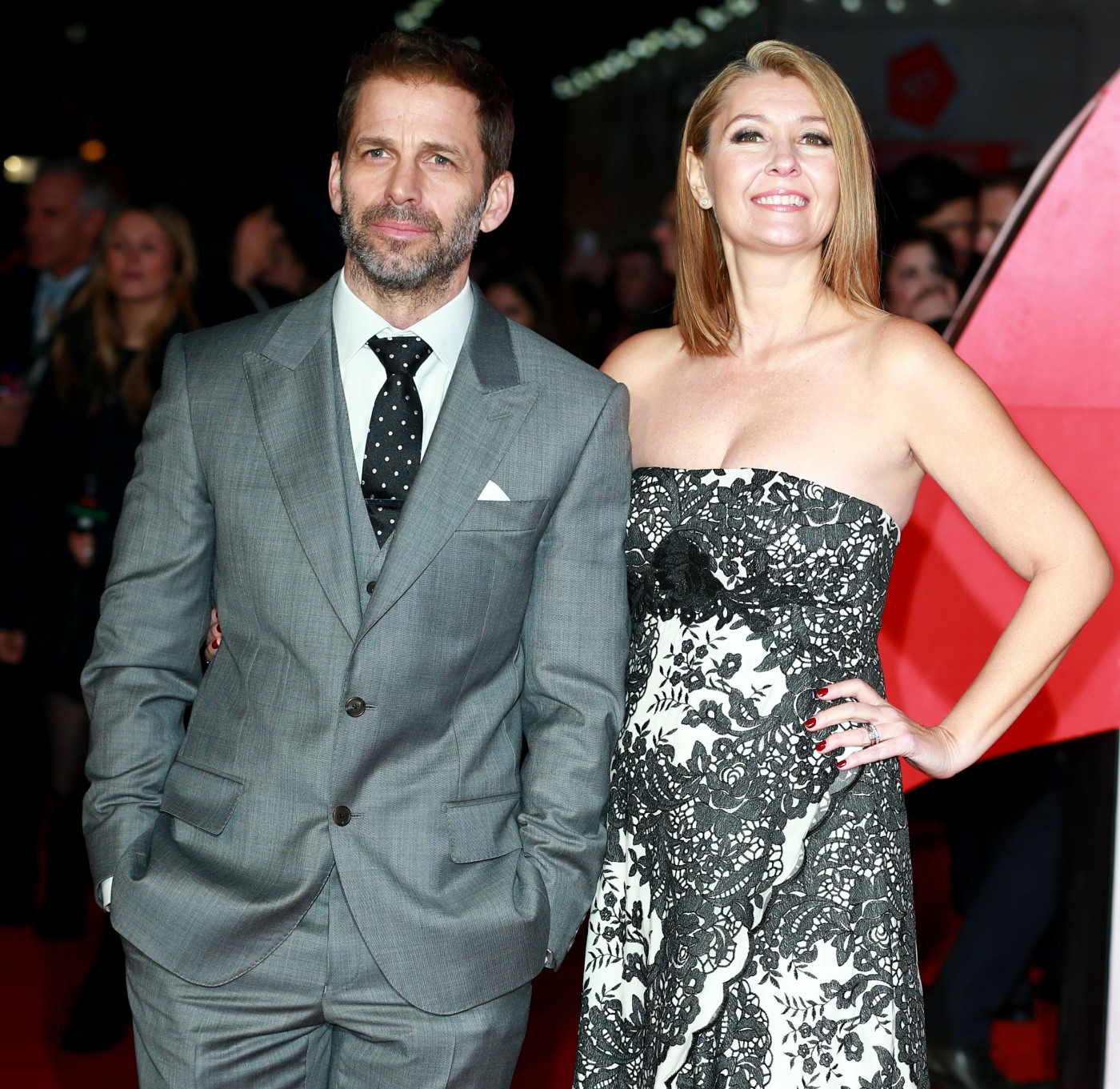 Photos courtesy of WENN.