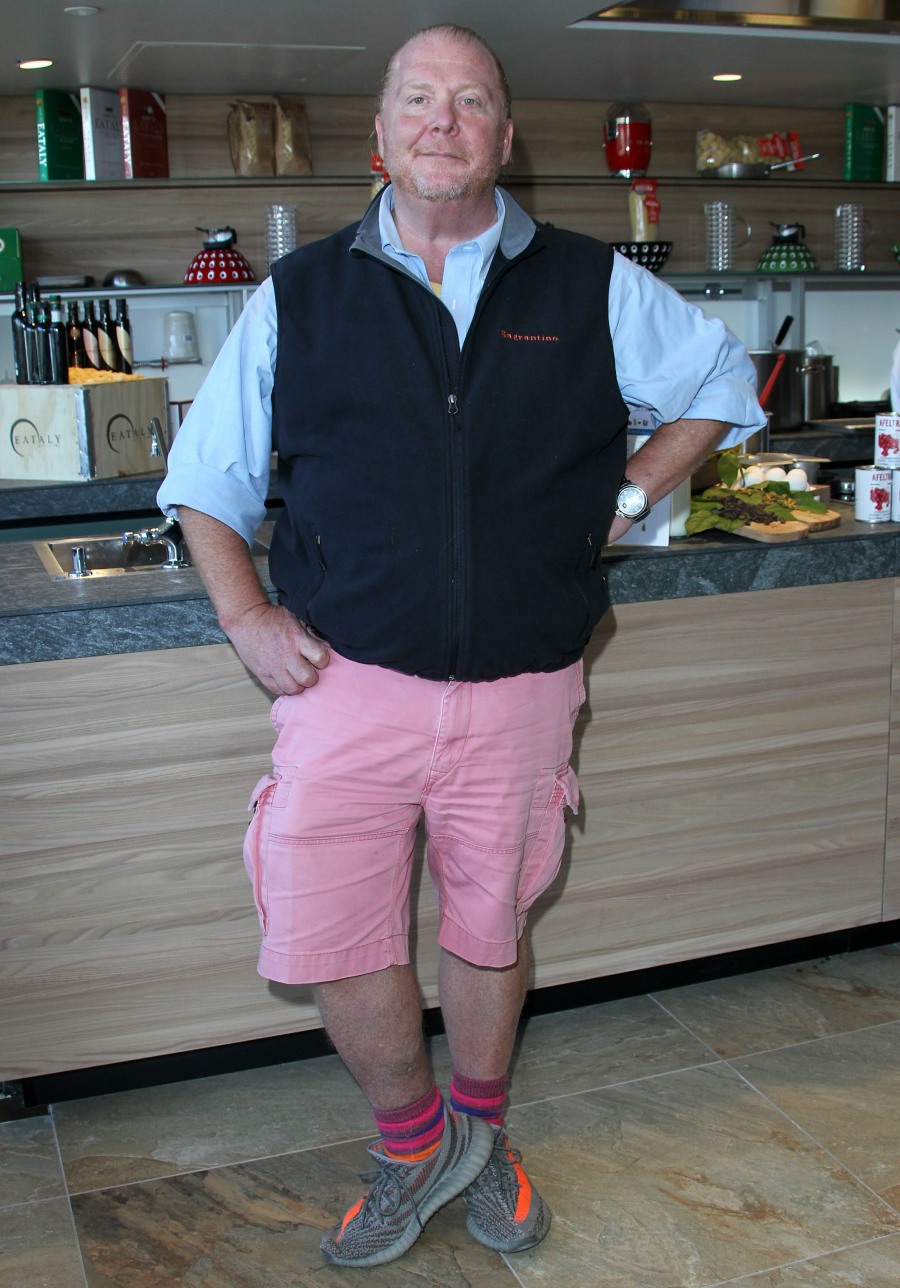 The rumors started circulating on Twitter last night – a prominent chef was about to be "outed" as a sex predator this week. People treated the rumors like a blind item – who could it be? Anthony Bourdain? Bobby Flay? Emeril? But no – it's Mario Batali, he of the Crocs and gross-looking Italian food. Batali was the co-host of the popular daytime chat show/cooking show The Chew, and he's now stepped down from that show. The Eater had details of the allegations against Batali, which you can read here. A decade ago, he got really creepy and gross with a young chef and even groped her breasts. Three other women who worked for him in various capacities over the years have stories of his repeated gropes/assaults and demands that they touch him or sit on him, etc. Batali was quietly reprimanded for "inappropriate behavior" two months ago and was forced into harassment training by his company. Batali released a statement to Eater:
In a statement to Eater, Batali said that he is stepping away from the day-to-day operations of his businesses for an unspecified period of time. ABC, where Batali has co-hosted the daytime show The Chew since 2011, has also asked the chef to step away from the show "while we review the allegations that have just recently come to our attention," a spokesperson said.

Batali did not deny all the allegations, saying that they "match up" with ways he has behaved.

"I apologize to the people I have mistreated and hurt. Although the identities of most of the individuals mentioned in these stories have not been revealed to me, much of the behavior described does, in fact, match up with ways I have acted. That behavior was wrong and there are no excuses. I take full responsibility and am deeply sorry for any pain, humiliation or discomfort I have caused to my peers, employees, customers, friends and family.

"I have work to do to try to regain the trust of those I have hurt and disappointed. For this reason, I am going to step away from day-to-day operations of my businesses. We built these restaurants so that our guests could have fun and indulge, but I took that too far in my own behavior. I won't make that mistake again. I want any place I am associated with to feel comfortable and safe for the people who work or dine there.

"I know my actions have disappointed many people. The successes I have enjoyed are owned by everyone on my team. The failures are mine alone. To the people who have been at my side during this time — my family, my partners, my employees, my friends, my fans — I am grateful for your support and hopeful that I can regain your respect and trust. I will spend the next period of time trying to do that."

Batali remains an owner of his individual restaurants, according to the B&B spokesperson. In a statement to Eater, B&B said that while the company has had sexual harassment training and policies for more than 10 years, it will now also enlist an independent, outside corporate investigations firm for any staffers wishing to make claims against owners of the restaurants.

"We take these allegations very seriously. We pride ourselves on being a workplace for our employees where they can grow and deliver great service with equal opportunity and free from any discrimination. We have strong policies and practices in place that address sexual harassment. We train employees in these policies and we enforce them, up to and including termination," B&B's statement reads in part. "Mr. Batali and we have agreed that he will step away from the company's operations, including the restaurants, and has already done so."
While Batali was an employee at ABC with The Chew, he's also the head of his own restaurant empire and he is "the boss." Imagine being the HR person who has to go to the boss and say "you can't grope and harass women constantly, you need sexual harassment prevention training." Yeah… and people wonder how these prominent, powerful men get away with it for so long.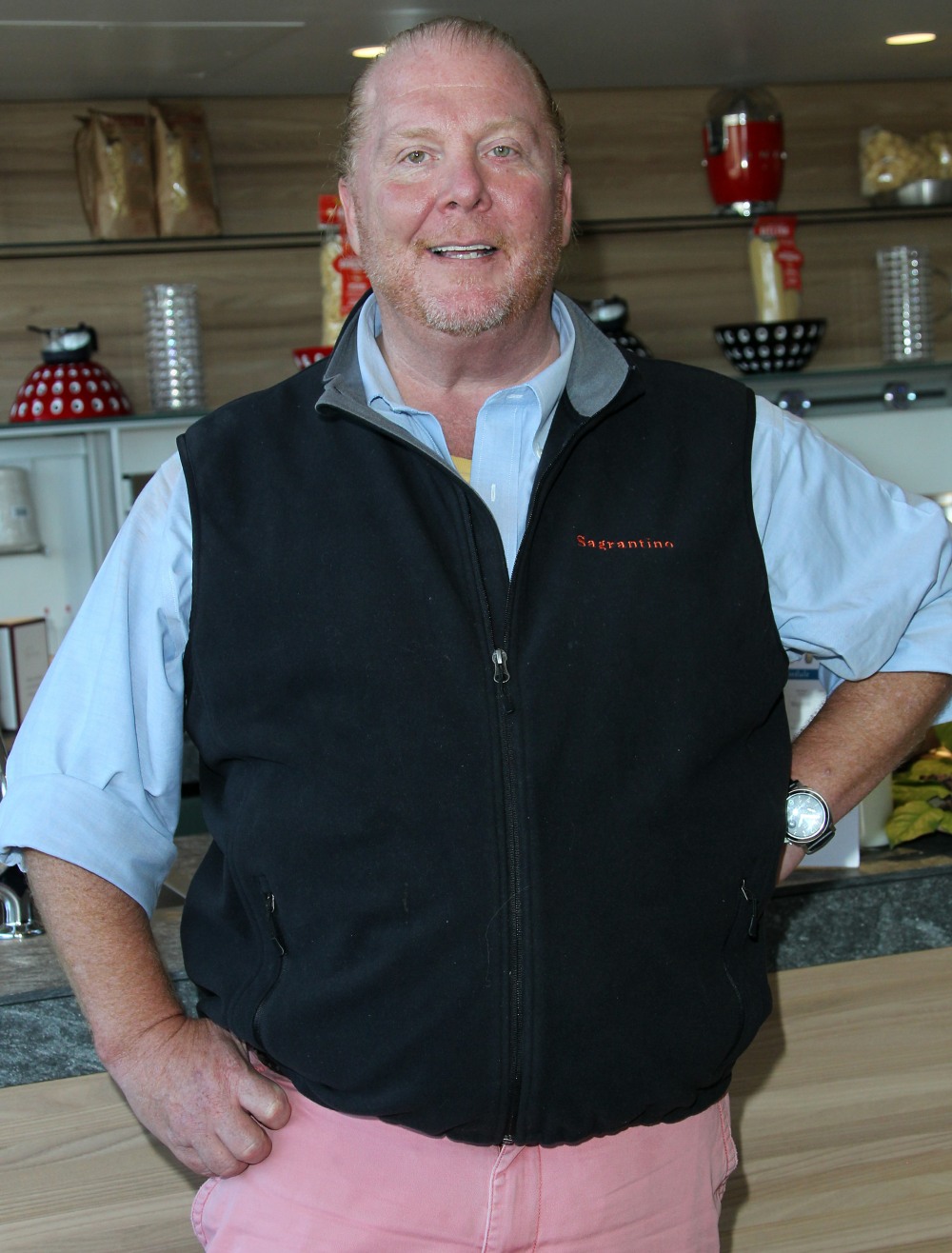 Photos courtesy of WENN.