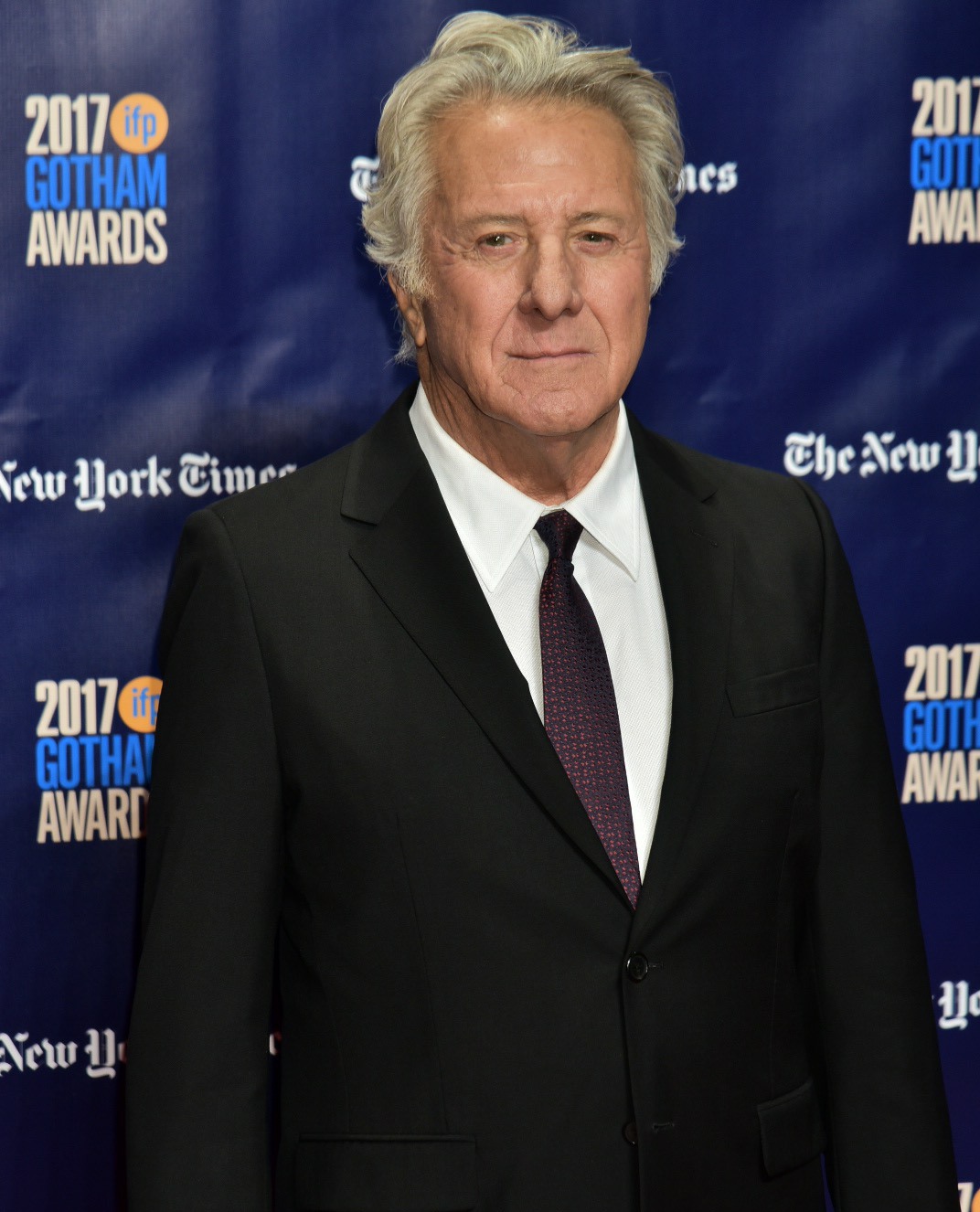 It was no surprise to me to see Dustin Hoffman "outed" as a pig, a bastard and a misogynist in the middle of Sex Predatorgate 2017. The surprise was how many women he had abused physically, verbally and emotionally over the course of decades, and how many women's careers and lives were derailed because of it. Anna Graham Hunter was 17 years old when she worked with Hoffman in 1985 – she wrote about the experience, detailing the myriad ways he harassed her and assaulted her on a daily basis. In 1991, he did the same thing with a young playwright named Wendy Riss Gatsiounis. When John Oliver dared to ask Hoffman for an explanation for his victims' accounts, Hoffman got pissy, defensive and claimed he had never even met Anna Graham Hunter. He also incoherently used Tootsie as a defense for why he loves women and whatever. He's a pig.
Following all of that, Hoffman's victims are still coming forward. The Hollywood Reporter says that following the publication of Hunter's essay and following John Oliver's attempts to challenge the patriarchy, "several other women have approached the publication with similar stories about Hoffman's conduct at various times and places dating back to the 1970s." One of those women is named Kathryn Rossetter. She costarred with Hoffman in Death of a Salesman on Broadway and in the TV movie. You can read her full THR piece here:
"I tried everything to get him to stop. I tried to laugh it off, smack him and say witty, pointed things. I begged him nicely with tears in my eyes to please stop it. To no avail" https://t.co/HHY9MYgmSG

— Hollywood Reporter (@THR) December 8, 2017
Rossetter was a young actress when she auditioned for Death of a Salesman, and Hoffman was basically the reason she got the role. She admired him and worshipped him as an actor, and she was grateful to him for advocating on her behalf to the producers. When they were in rehearsals, he manipulated her into a hotel room and demanded a back rub. She gave him a "lame" back rub and the maid interrupted them. Then, when the play began, the harassment and assault became a nightly thing:
Since they loved my laugh, it was decided that I would stand in the wings on stage left at a mic and laugh on cue in a memory scene being played out on the stage. My laugh had to be choreographed and timed. That scene led directly into the scene in the second act with Dustin and me in the hotel room and Biff walking in on us. My costume was a vintage slip, no bra, garter belt and stockings. The wing space was limited, so directly behind me was a chair where Dustin would sit, with his dresser in attendance, to take water and a short rest before our final scene together.

One night in Chicago, I felt his hand up under my slip on the inside of my thighs. I was completely surprised and tried to bat him away while watching the stage for my cues. After the show he was busy with the producer and director so I had no access to him to address it. It then happened almost every show. Six to eight shows a week. I couldn't speak to him in the moment because I was on a live mic. He kept it up and got more and more aggressive. One night he actually started to stick his fingers inside me. Night after night I went home and cried. I withdrew and got depressed and did not have any good interpersonal relationships with the cast. How could the same man who fought to get me the job, who complimented my work, who essentially launched my career, who gave me the benefit of his wisdom as an actor, how could he also be this sexual power abuser? Was I doing something? Was it my fault?

The groping continued. After the shows at parties, whenever he had a picture taken with me, he would put his arm around my rib cage and then grab my breast just before they snapped the picture and then remove it. He was very skilled at dropping his hand just as the picture snapped to avoid it being recorded. But it was pre-digital. You didn't know what was there until they were developed. Only by luck do I have one such picture — where the camera caught him in the act. A picture I had taken with hopes of sending it to my family. A millisecond in time. There I am — big smile and my arm moving toward his with the intention to push it away. But caught as it is, it seems I'm complicit with the gesture. I was not. Not ever.
It went on and on, night after night. One night he even told crew members he was going to assault her in a different way, so they all gathered backstage to watch as Hoffman surprised her by pulling down her slip and revealing her breasts to all of the men. She was so disoriented, she missed a cue and when she tried to explain what happened, she was the one who was punished. And it kept happening, over and over again. Ugh.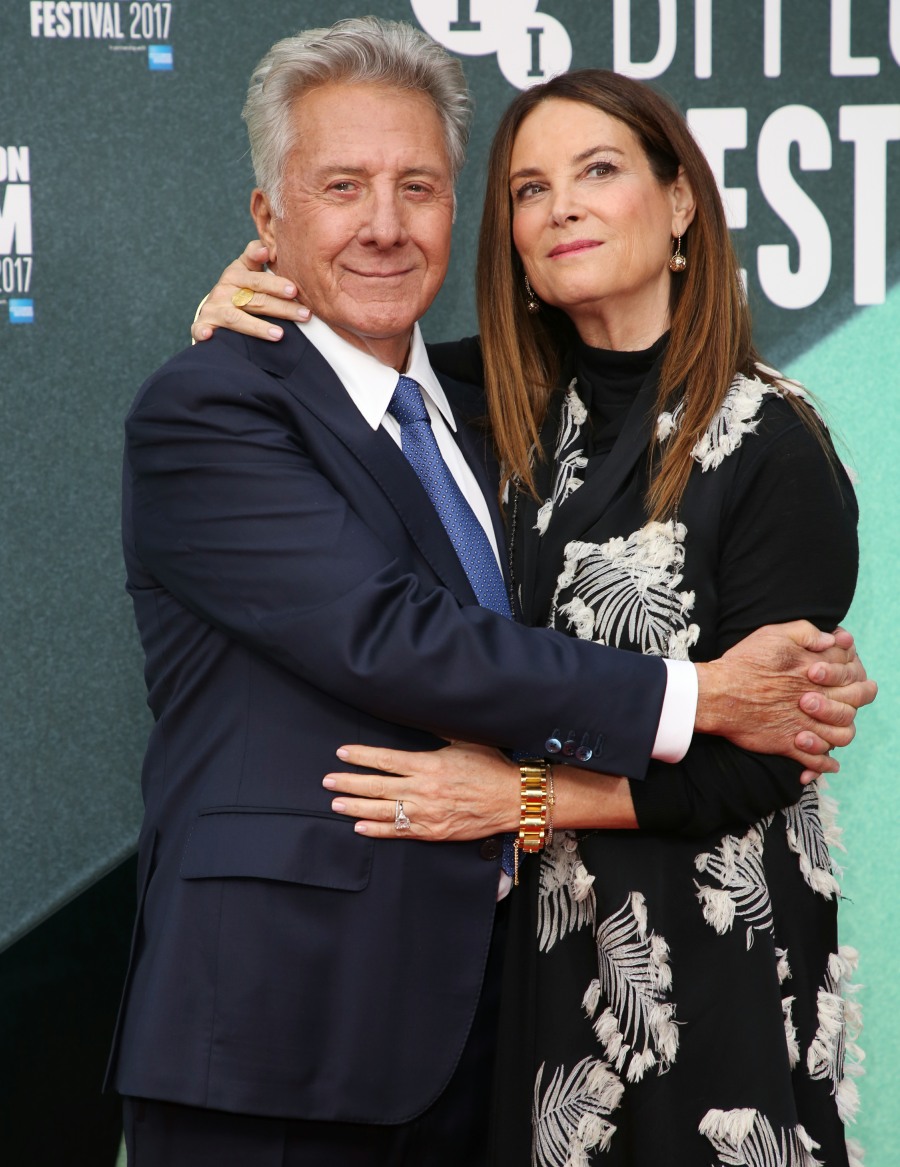 Photos courtesy of WENN.