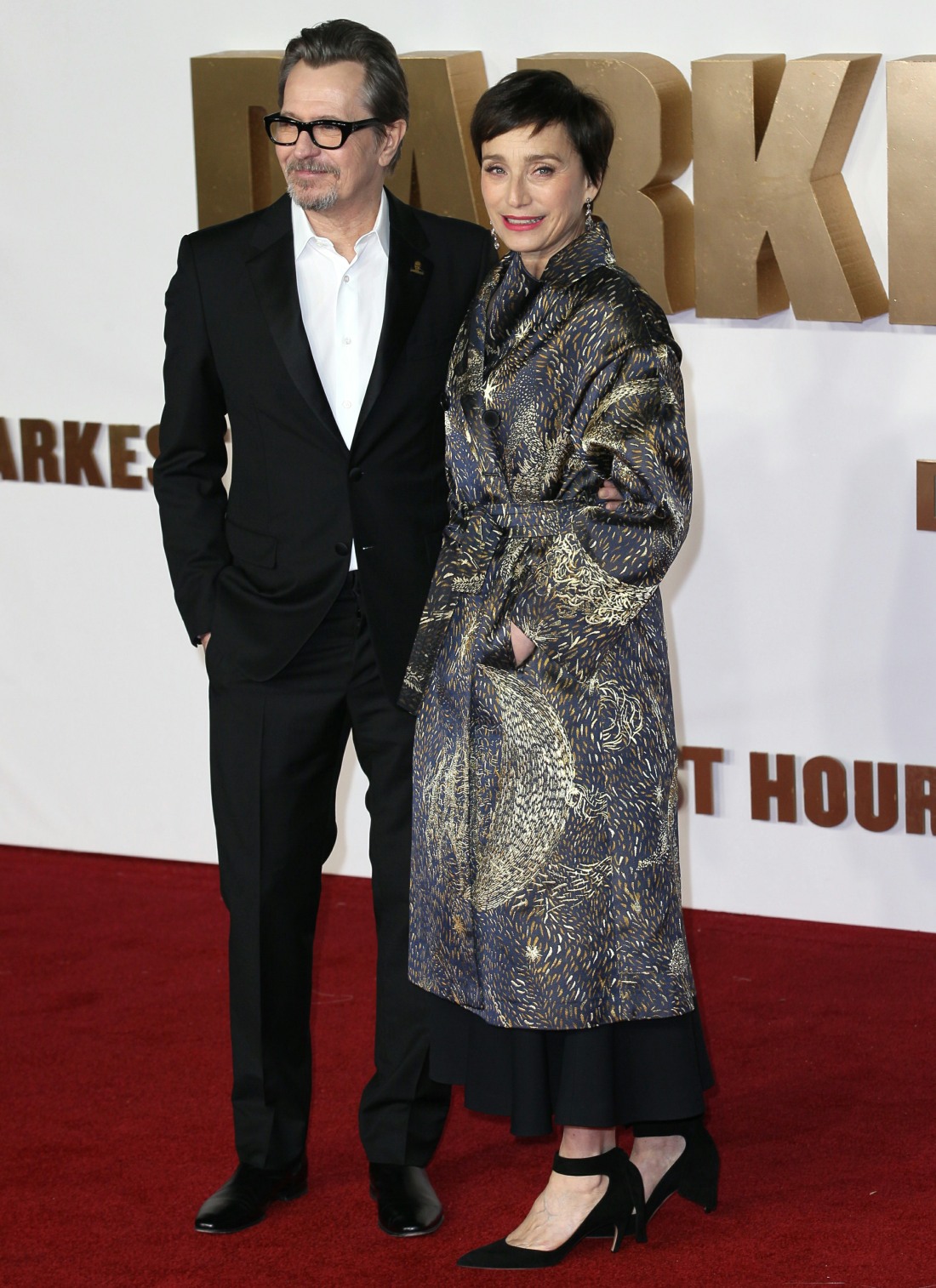 Here are some photos from last night's London premiere of The Darkest Hour, the film which might finally get Gary Oldman an Oscar. Oldman stars as Winston Churchill as he's just been elected prime minister, on the very edge of World War II breaking out and the Battle of Britain and all of that. Oldman is wearing tons of prosthetics and makeup and wiglets and such to play Churchill and given the "struggle" of having to transform, plus the historical nature of the film, many are saying that it's Oldman's Oscar to lose. His biggest competition might be Timothée Chalamet for Call Me by Your Name (which probably wouldn't happen) or Daniel Day-Lewis for Phantom Thread. I wouldn't count out DDL, honestly. DDL could win an Oscar for his final role and I wouldn't hate it.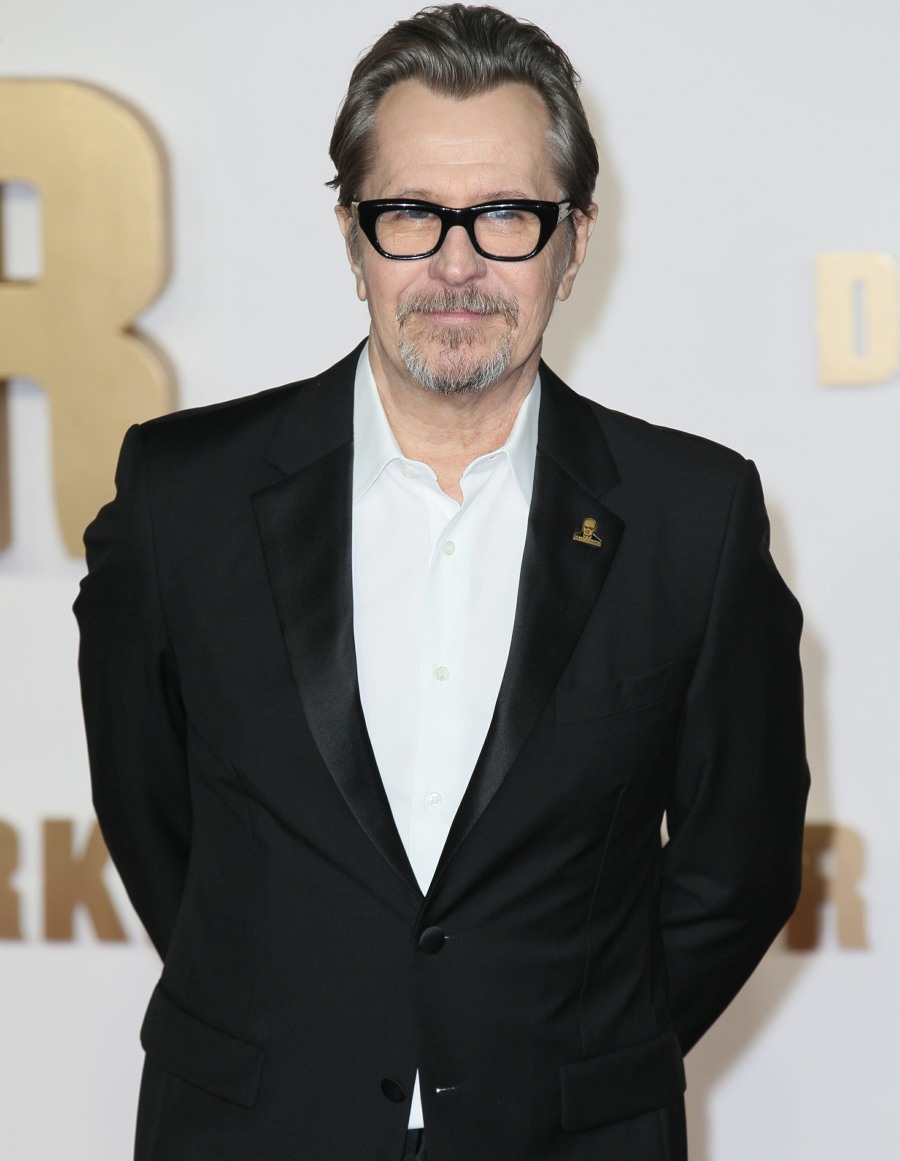 Here are more photos from the premiere… Lily James plays Elizabeth Layton, who was Churchill's long-time, devoted secretary. Lily looked incredible in this Burberry gown. I always associate her with Downton Abbey, where she was a blonde, but I like her as a brunette and she looked amazing at this premiere.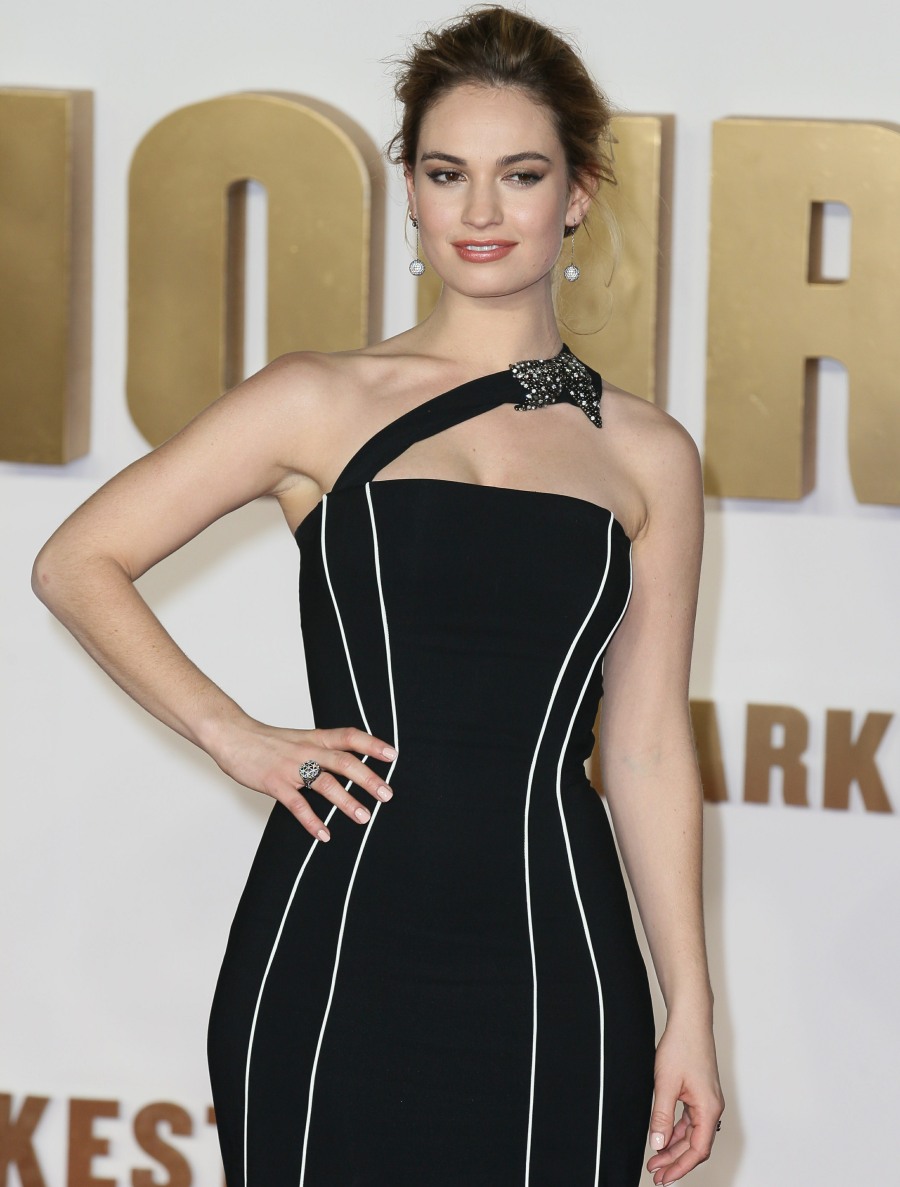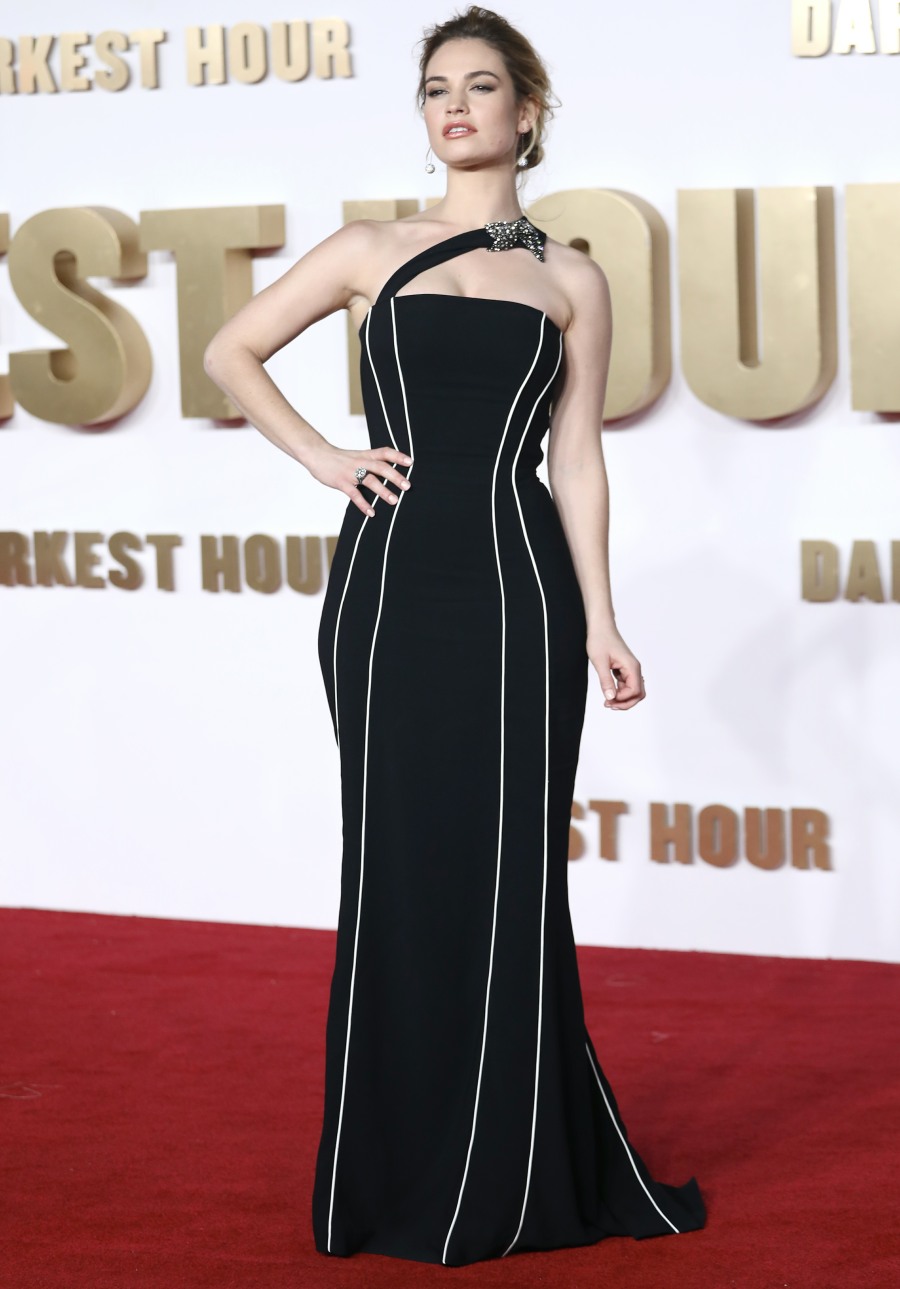 Kristin Scott Thomas plays Clementine Churchill, Winston's long-suffering wife. Kristin looked dazzling and warm in this Dior coat. I'm shocked that KST isn't part of the bigger conversation for Best Supporting Actress – she didn't even get a Globe nomination. Right now, people are talking mostly about Allison Janney for I, Tonya and Laurie Metcalf for Lady Bird. KST's role as a "long-suffering and supportive wife to a famous and great man" in a costume drama about World War II should be a no-brainer for a slew of nominations. Plus, she's British and British actors are always heavily rewarded. Hm…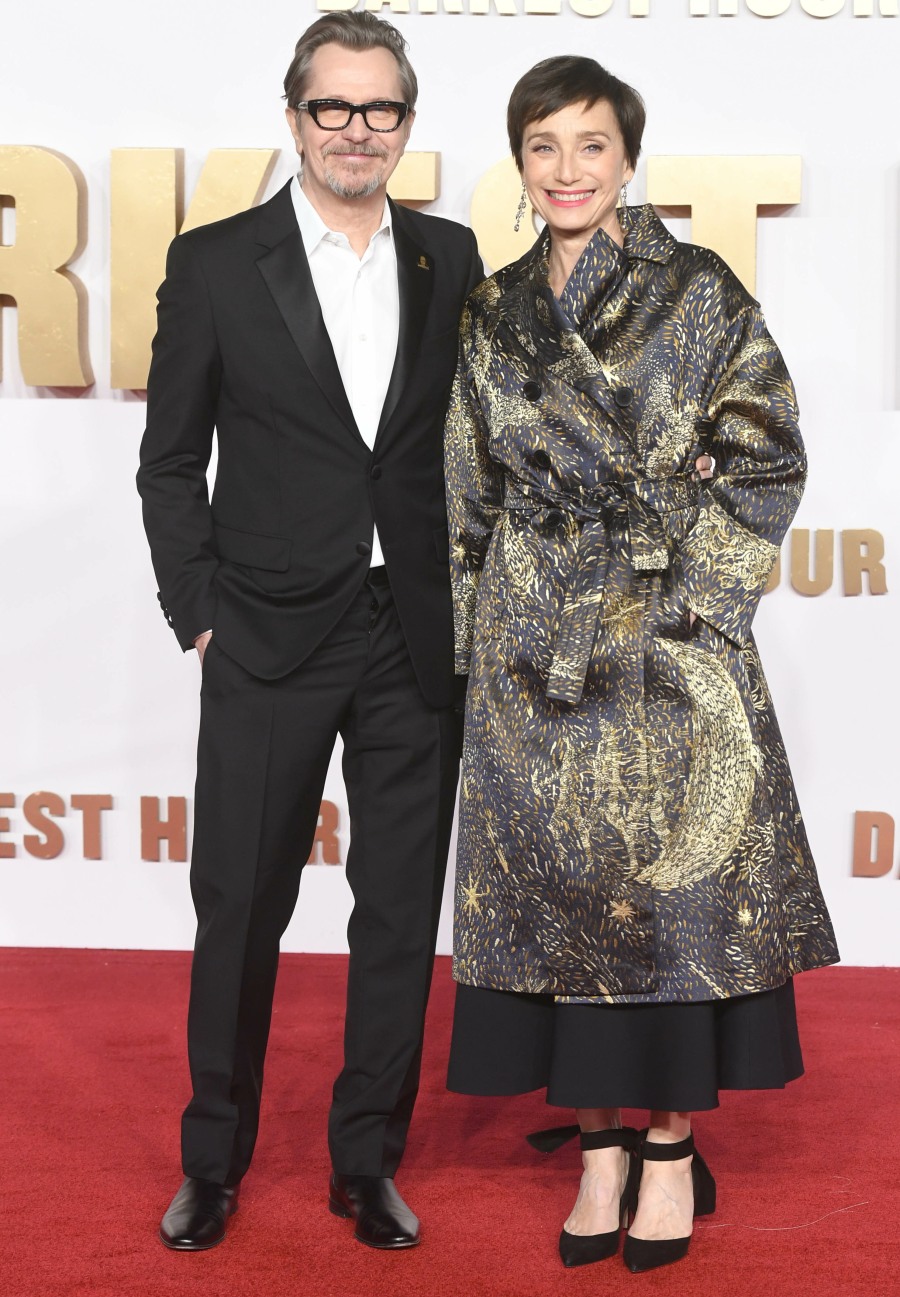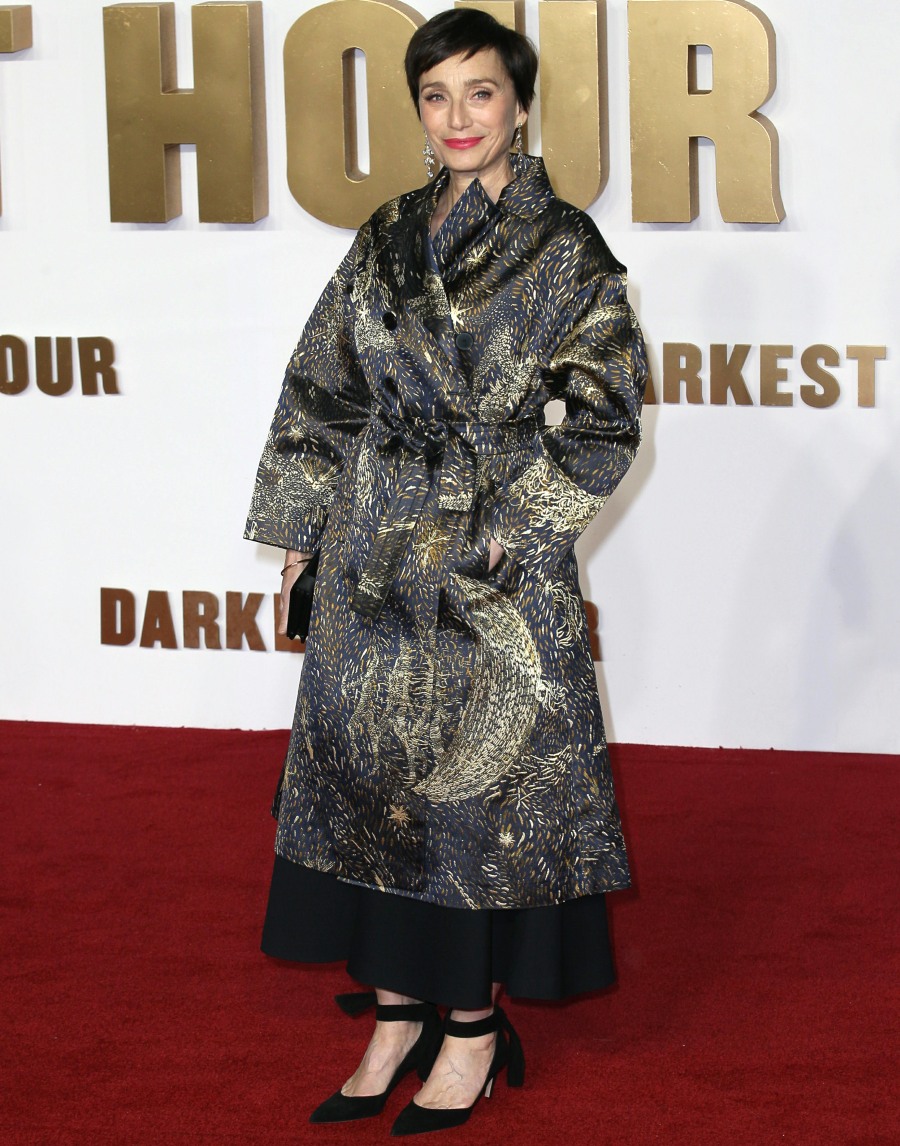 Photos courtesy of WENN.