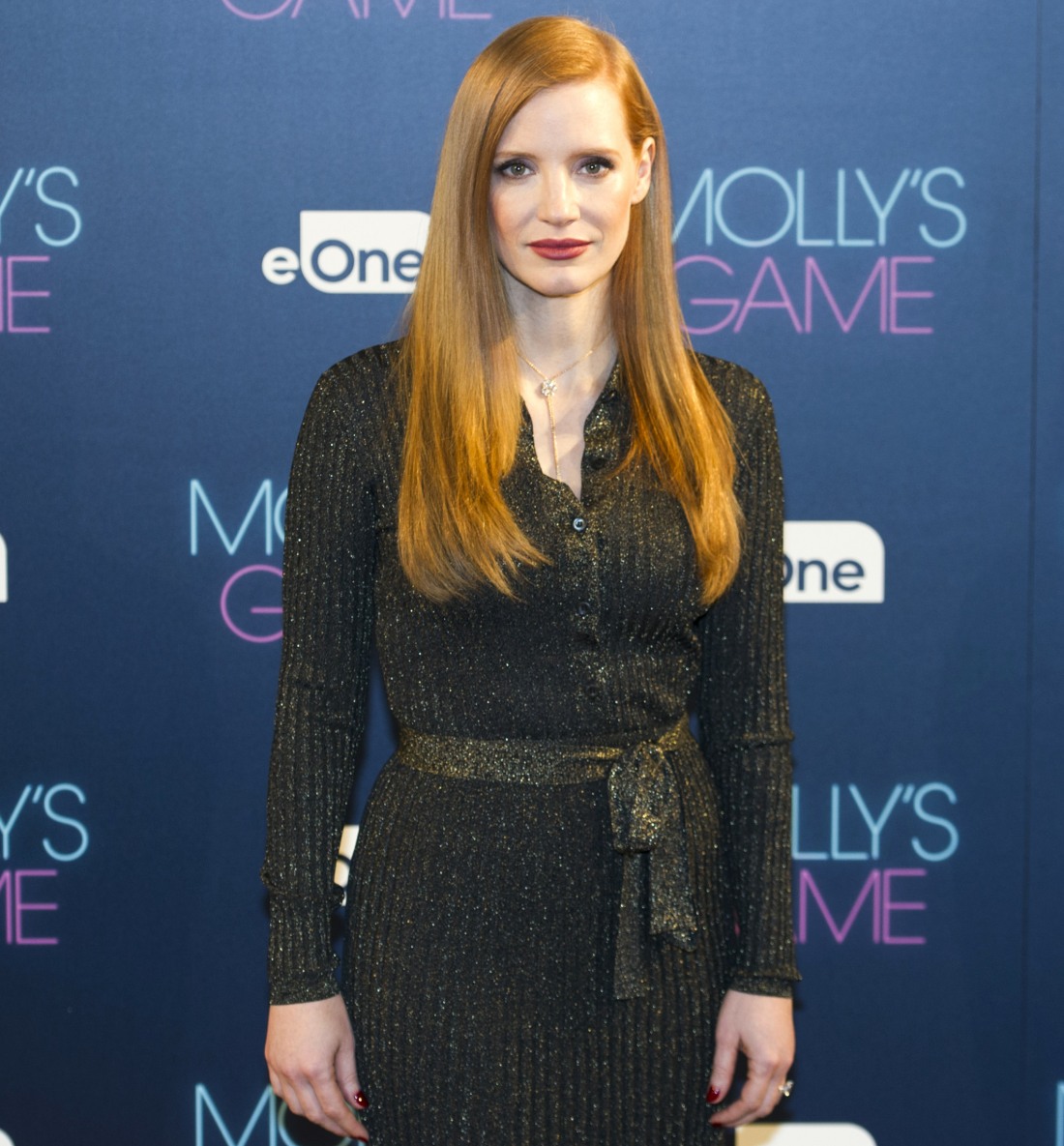 Jessica Chastain has used her social media and her profile as an actress to speak about sexual harassment, Harvey Weinstein and women's issues for a while now. She is considered an "outspoken" actress, although I read enough of her interviews and her tweets and her comments generally come across – TO ME – as very normal and average-political stuff. I mean, she considers herself a feminist and intersectional ally. She says a lot of stuff to support victims and encourage more conversation. She's not calling for mass castrations, nor is she trying to call for a Lysistrata in America. My point is that I don't really consider Chastain to be controversial in the least, but as I've seen time and time again, people do get their knickers in a twist when a mainstream white actress makes garden-variety feminist statements in the public sphere. Chastain knows that too, which is why she told the New York Times that she was surprised that there hasn't been a bigger backlash against her personally (except for the dude who told her to "calm down").
On her Globe nomination for Molly's Game: "To be honest, I'm mainly surprised about my nomination. As an actor, I have a lot of fear, thinking that if I speak my mind, or something that feels like it deviates from the norm as a woman, am I going to be made to disappear in my industry?"

Telling her own #MeToo stories on social media: "I've got a good group of girlfriends on WhatsApp, and I said, 'I'm really terrified I'm destroying my career right now. I wonder if people will still see me as an actress, and want to work with knowing I have these opinions.' In the way that only good girlfriends can do, they helped me eliminate fear and understand that the only way to change something that's wrong is to change it, not ignore it. And rather than saying it's an industry-wide issue, it's more than that. It's a society-wide issue. We can't ignore farmworkers or women who have been invisible."

A dream of a new society: "We've been since birth in a society that makes us feel like we're easily replaceable, that we need to be grateful for any work, and grateful for what we have. But what that does is it limit our acknowledgment of the power we have, especially when we work together. It's like what Margaret Mead said. 'Never doubt that a small group of thoughtful, committed citizens can change the world.' And that's what we're doing."
[From the NYT via E! News]
I would scoff and roll my eyes at Chastain's concerns that she's ruining her career, but really… her career might suffer because she's making very vanilla-feminist statements on Twitter. I truly believe that it will take more than the #MeToo stories for Hollywood to fundamentally change, and until then, many of the outspoken women are going to be "punished" in various ways. Much of it won't be as notable as a well-known actor telling Chastain to "calm down." Most of it will be unanswered calls, refusals to allow certain actresses audition, the continuing inability to take women seriously as directors or producers and a lot more.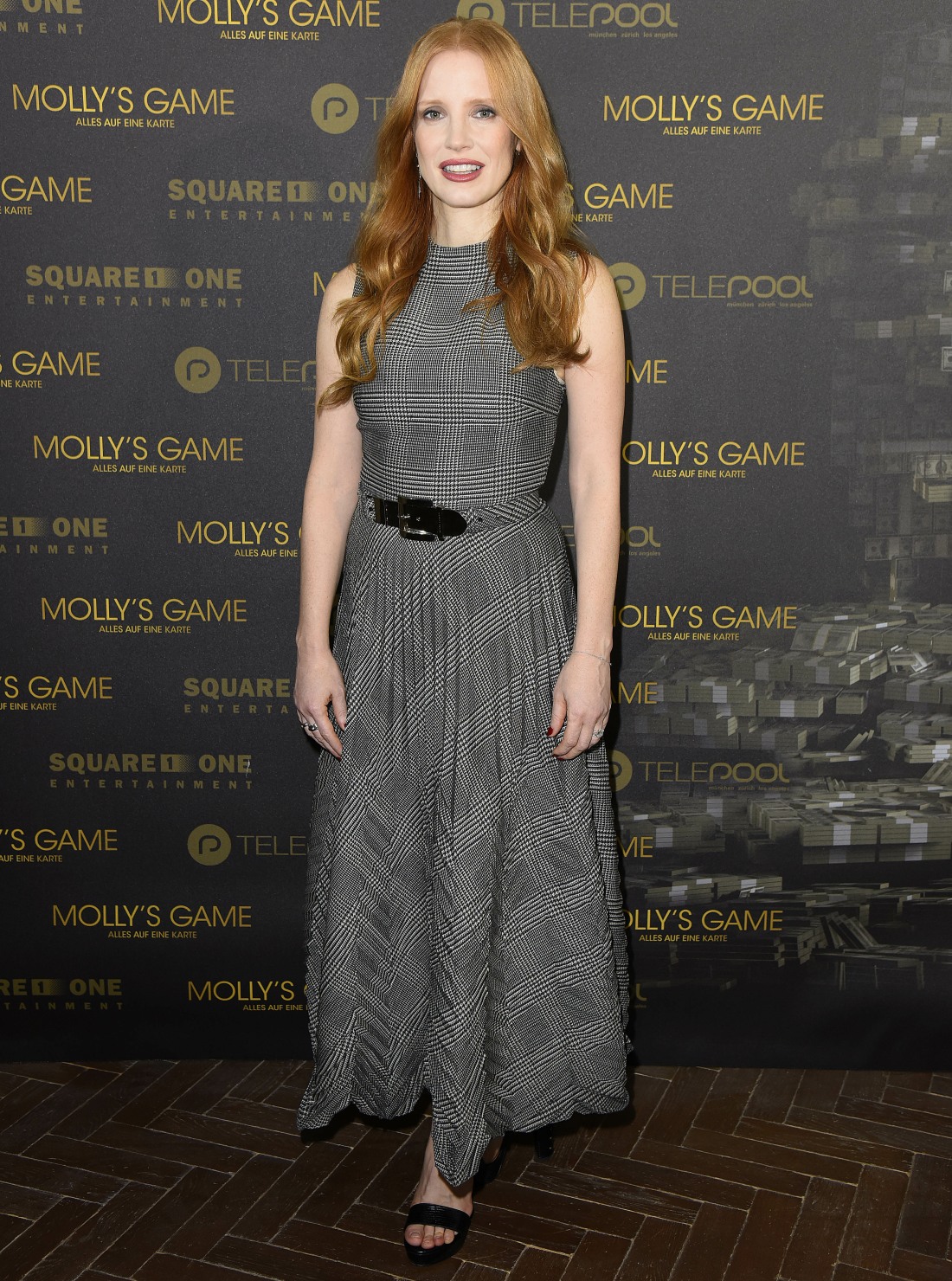 Photos courtesy of WENN.