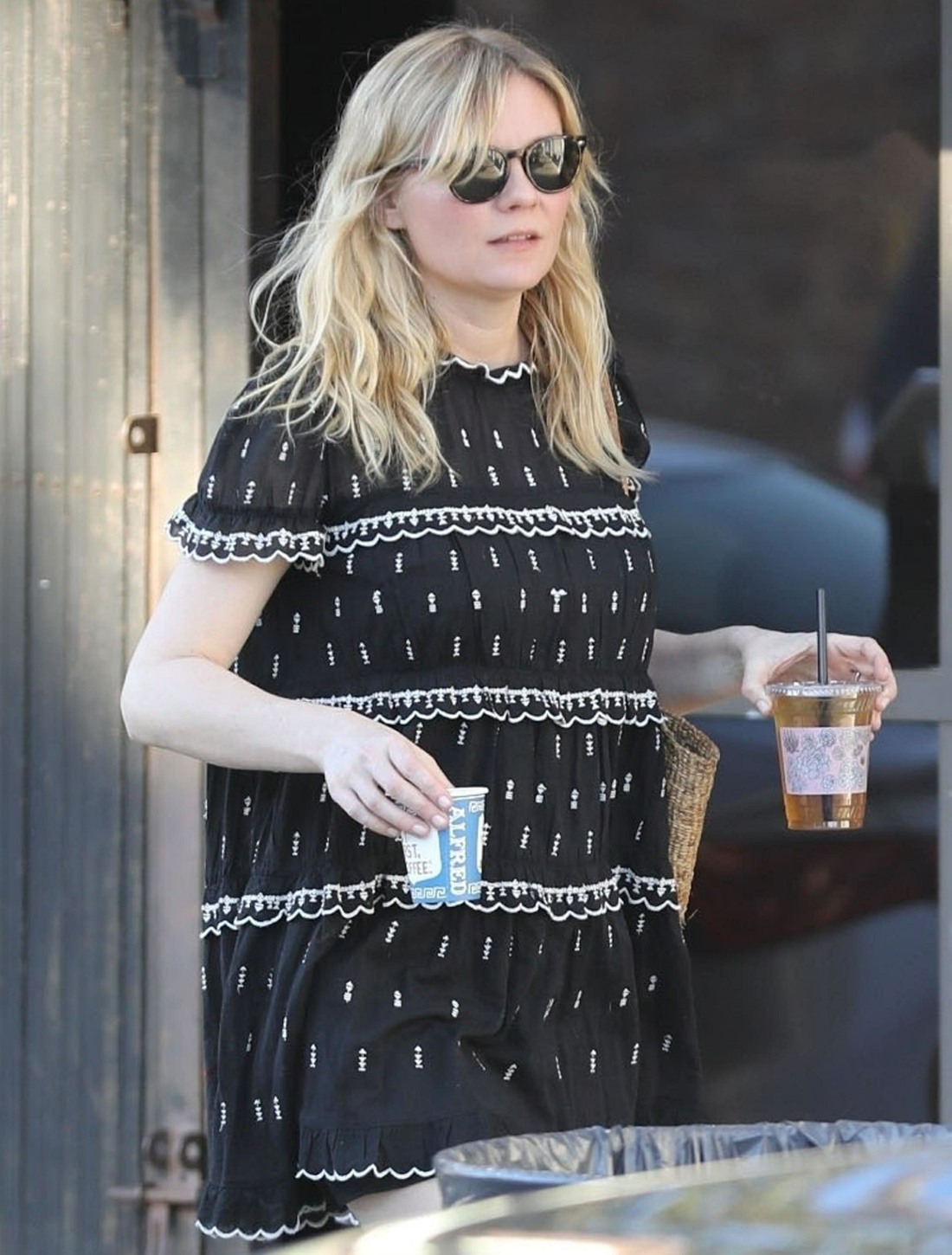 I saw these photos of Kirsten Dunst yesterday and thought "wow she looks pregnant." Then I wondered when she was planning her wedding with Jesse Plemons. Then I sort of moved on to other things. But as it turns out, Kiki wasn't just rocking her forever "bumpy" style – she actually is pregnant, for real. Congrats!
With two close pals expecting, Kirsten Dunst was "in baby mode," the then-32-year-old confessed to UK's Red magazine in 2014, adding, "I think 33 is a good age to have your first baby." Her mid-thirties aren't bad either. A source reveals in the new issue of Us Weekly that the 35-year-old actress and fiancé Jesse Plemons are expecting their first child.

And that's not the only project in the works for Dunst and the Breaking Bad alum, 29. The ex-costars (they started dating in 2016 while playing husband and wife on FX's Fargo) are slated to wed in Austin next spring. Dunst has already tapped her close pals, Rodarte designers Kate and Laura Mulleavy, to create her dress. "I can't imagine not doing it," Kate told Us at the September 18 Woodshock premiere in L.A. Though her sister noted they hadn't started working on the piece: "We hopefully will get inspiration and figure it out."

To hear the actress tell it, the nuptials will be an understated affair. In 2016, she told In Style UK her ideal vows would be "intimate." Her perfect setting: "Courthouse, dinner party and DJ with friends and family. I'll treat it like it would be my fortieth birthday."
I've been covering Kirsten's interviews for years, and it was always clear to me that she really longed to be a wife and mother. Those were her big goals for her 30s. I personally thought that she and Garrett Hedlund split because he was gun-shy about getting engaged or married, and she moved on to Jesse Plemons rather quickly because he was much more amenable to "settling down." I'm glad to see that she's getting what she always wanted! But I do kind of wonder if she and Jesse are going to wait until spring to get married. Judging from these photos, Kirsten is already bumping along. I kind of think she's already past her first trimester. Would she schedule her wedding for when she's heavily pregnant?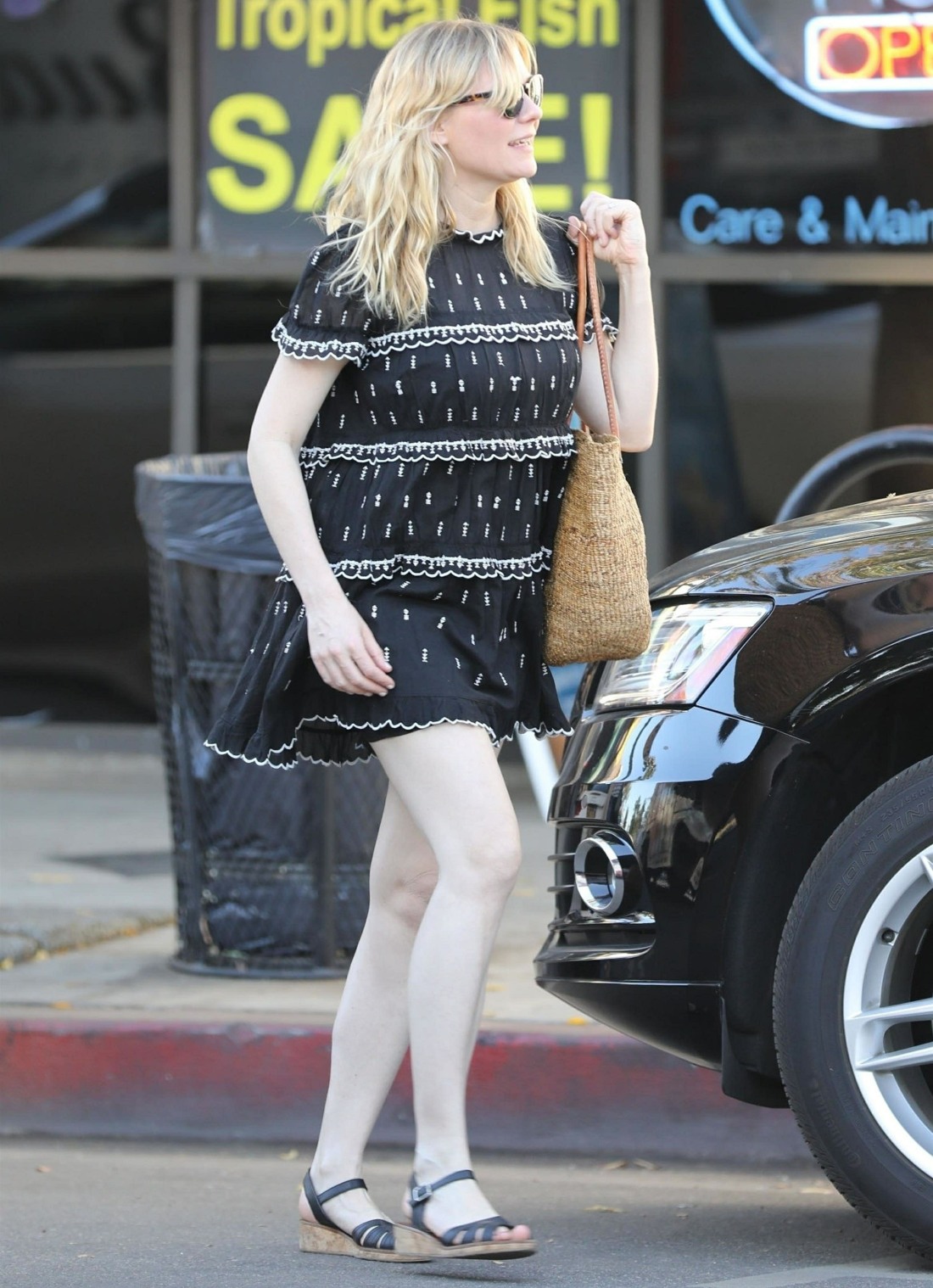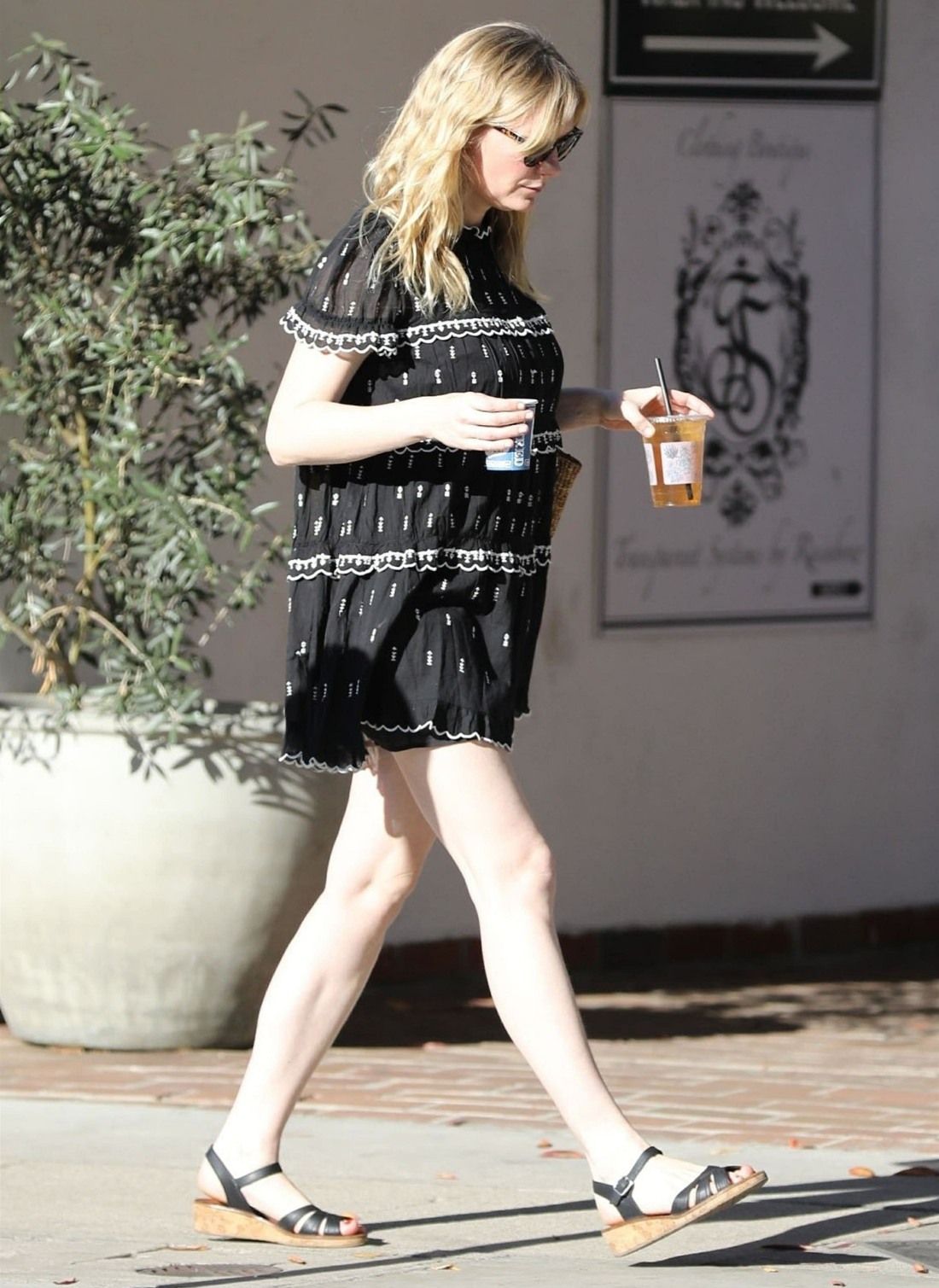 Photos courtesy of Backgrid.