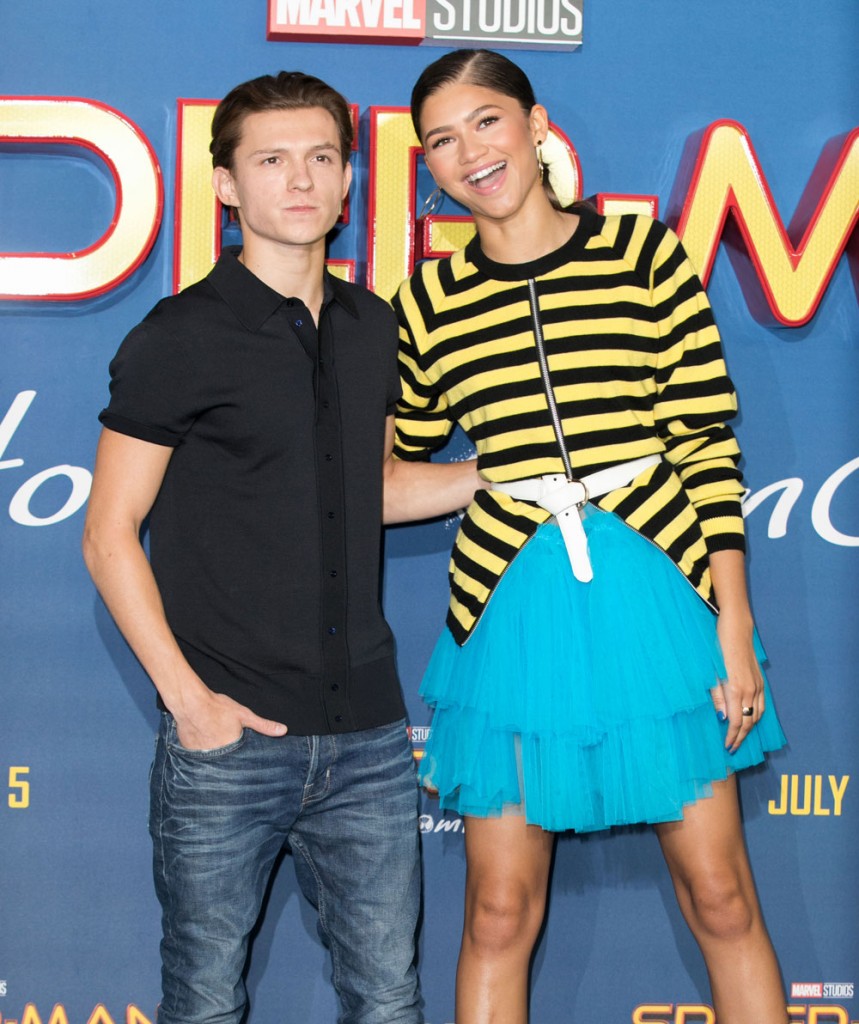 Today is a good day my CB peeps! We're getting closer to turning America blue (I mean it is blue but gerrymandering, voter suppression, the electoral college, lies and treason have let the villains take over temporarily) and we're coming up on the holidays. That means down time, the best movies of the year and being close to our loved ones. I know you know this but I need a reminder too.
Zendaya is starring in The Greatest Showman, which has been nominated for two Golden Globes. It remains to be seen whether the film will be decent, but this is a positive sign and it looks like a feel-good family-friendly movie. Plus I'm rooting for Hugh Jackman and for Zendaya. This is her second major film role, her first was in Spiderman: Homecoming and when rumors came out that she was dating the star of that movie, Tom Holland, a lot of people thought it was just PR. Plus Zendaya denied that story, saying that she was just friends with Tom. According to US Magazine these two are for real though and Tom has even met Zendaya's parents. This isn't just US making stuff up because Tom went to an after party for The Greatest Showman with Zendaya, and her parents were there.
"Tom has met Zendaya's family and they love him," a source close to the actress told Us Weekly. "They are still seeing each other, it's been about a year."

Though the couple has played coy since the news of their relationship broke earlier this year, they were spotted celebrating the premiere of Zendaya's second movie ever, The Greatest Showman, at Bobby Van's Central Park South. An onlooker tells Us that the British actor charmed her parents during the dinner party.

Meanwhile, the Shake It Up actress snapchatted a surprise 3-D cake from the restaurant, which included a spinning circus tent, featured her character in the film, and had her dog, Noon, balancing on a ball as the cake topper.

The two, both 21, met while filming Spider-Man: Homecoming, where they played lovebirds Peter Parker and MJ. Us Weekly confirmed their
I was wondering about the timeline and US is saying that it's been about a year since these two got together. That would make sense because earlier stories had them dating since they were filming together, which would have been around mid to late 2016. Considering the fact that they were in a blockbuster film and are both quite famous, they've been excellent at keeping their romance under cover. We haven't heard anything about them for months and that's only after they went to an event together. I'm so happy for them! Here's to a happy holiday for this adorable couple and for all of us. We deserve it after all the sh-t that's happened this year.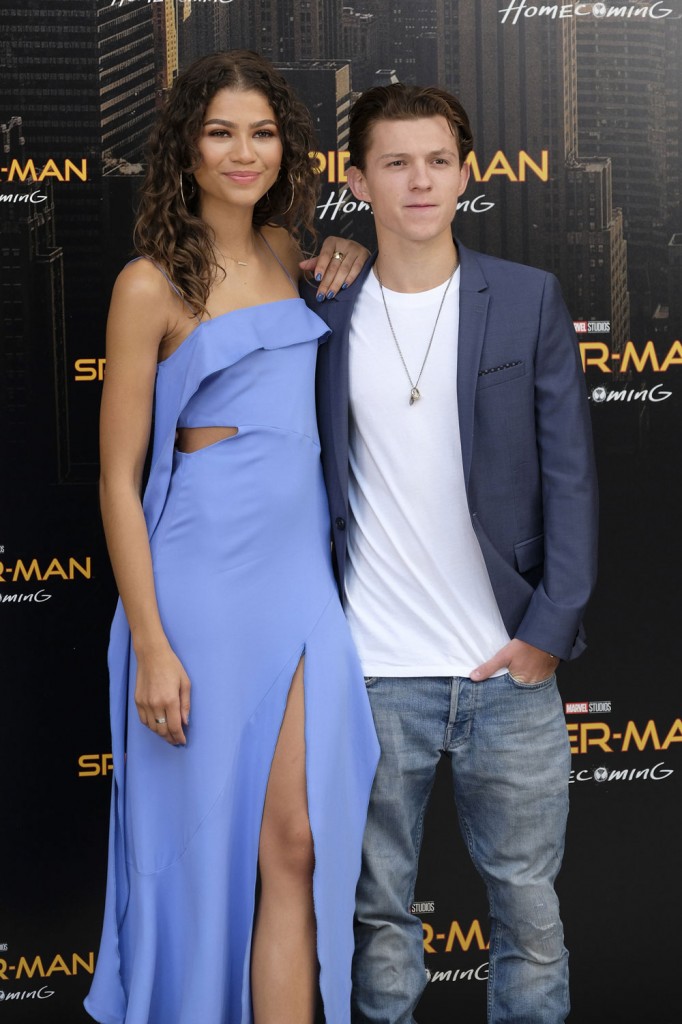 Photos credit: Getty, WENN, Backgrid