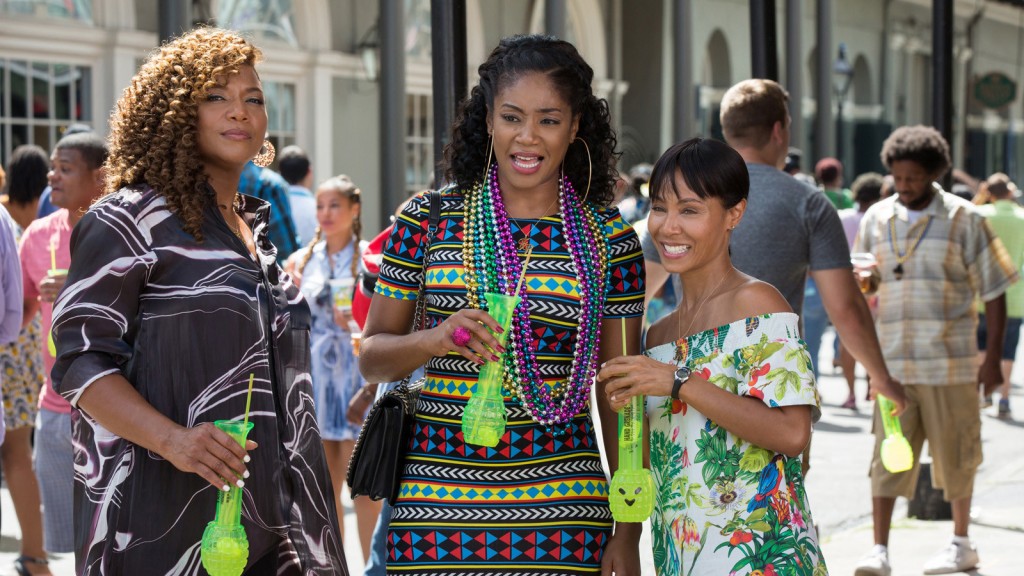 Jada Pinkett Smith speaks her piece when she and the people she cares about get snubbed for awards. Do you remember when she was one of the first people calling out #OscarsSoWhite? She even boycotted the Oscars in 2016. That was on behalf of her husband Will being snubbed for Concussion, which was part of a larger issue that has always loomed over Hollywood and is finally being discussed. Now that the Golden Globe nominations are out, Jada has a few things to say about the fact that Tiffany Haddish, the standout star of her hit comedy Girls Trip, was not recognized. She tweeted that the Hollywood Foreign Press didn't even screen the film, which they deny. More on that in a moment. Here are some of her tweets about this, which are well put. I'm posting them in order of oldest to newest, so you can read from the top down.
I'm not upset about @TiffanyHaddish or @GirlsTripMovie not getting a nom… I'm discouraged about the fact that the Hollywood Foreign Press/@goldenglobes wouldn't even WATCH the movie.

— Jada Pinkett Smith (@jadapsmith) December 12, 2017
Girls Trip was one of the most successful films this summer & Tiff was hands down the funniest person on screen in 2017 and we couldn't get eyes on the film or a press conference. How could a nom happen & how much more critical acclaim must a movie have to simply get a screening?

— Jada Pinkett Smith (@jadapsmith) December 12, 2017
But yet… Tiff has been asked to present at their ceremony. This isn't about shaming, this is about the need for discussion of an antiquated system.

— Jada Pinkett Smith (@jadapsmith) December 12, 2017
And I dare not invalidate all the many journalist and people from all walks of life who have supported this movie by defining the issue as simply… racism.

— Jada Pinkett Smith (@jadapsmith) December 12, 2017
For their part The Hollywood Foreign Press Assocation, the organization which puts on The Globes, claims they did screen the film. A source told E! News that "the HFPA hosted a Girls Trip screening July 18." Jada is surely right that GT was not given a press conference and was treated like an afterthought, because she hadn't even heard about the screening. I like how Jada tried to be magnanimous about this, and how she said this isn't about shaming or calling people racist. She'll surely get heat for it anyway. She also called out the HFPA for snubbing The Big Sick (it was later nominated for a couple of SAG Awards) and for classifying Get Out as comedy, which she writes "illuminates the depths of the sunken place… for real."
Girls Trip was hilarious and awesome and made a sh-tton of money on a small budget. I went with my mom and we were screaming laughing almost the whole time. However I have a couple of friends who disliked it, who thought it was too raunchy and who didn't find it all that funny. Everyone has different tastes, but I thought the writing and acting were top notch, especially from Haddish. She was robbed for a GG nomination, she wasn't nominated for a SAG either and of course she's not going to be nominated for an Academy Award. Movies starring mostly people of color get relegated to the sidelines and judged differently, like they're a different genre and are not worthy. This never happens to films starring mostly white people. They're not classified as "white" films. It's not an issue of comedy or women's comedy either, Melissa McCarthy was nominated for a Golden Globe for Best Supporting Actress her breakout role in Bridesmaids (Update: McCarthy was not nominated for a Globe for Bridesmaids, she was nominated for a Globe for 2016′s spy. For Bridesmaids she received BAFTA and Academy Award nominations for best supporting actress.) You would think that money would talk, but the people who are running things and calling the shots still aren't listening or even hearing really.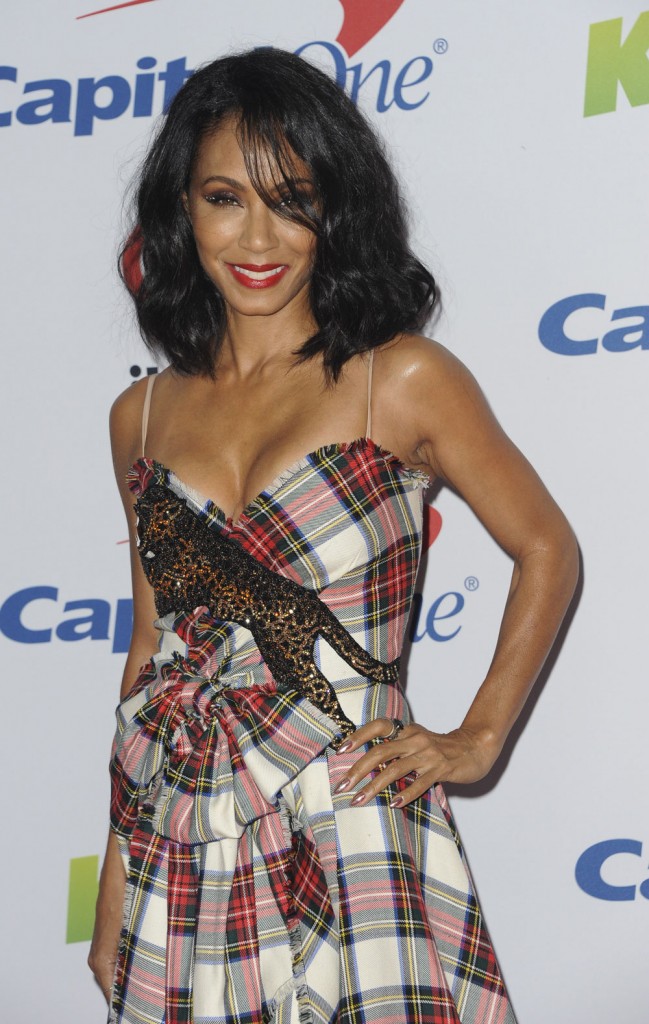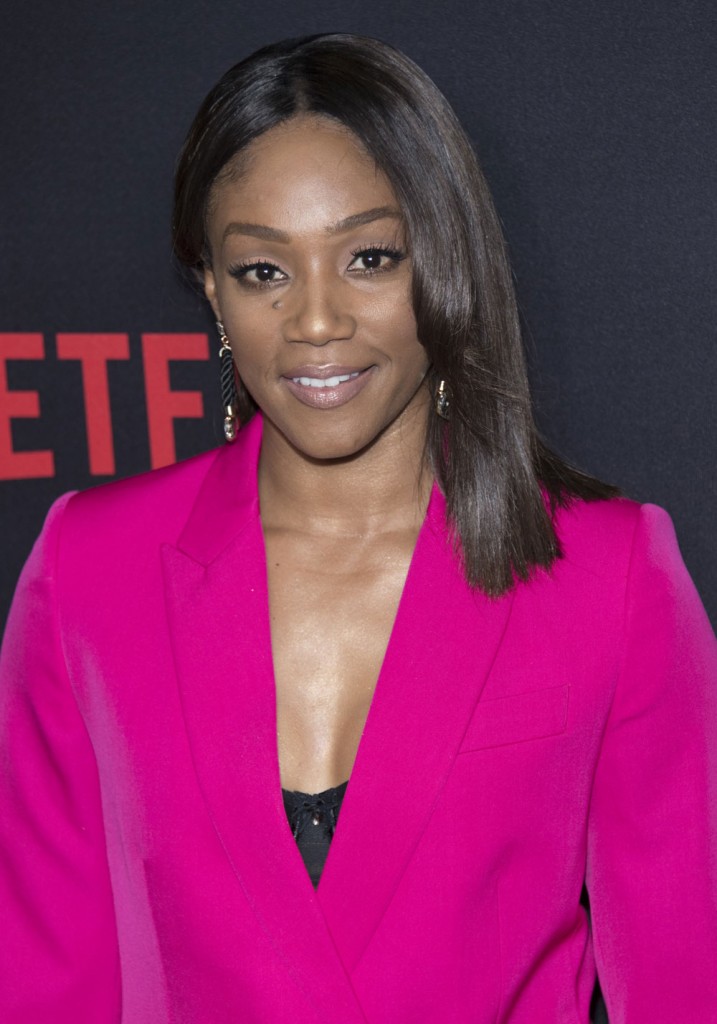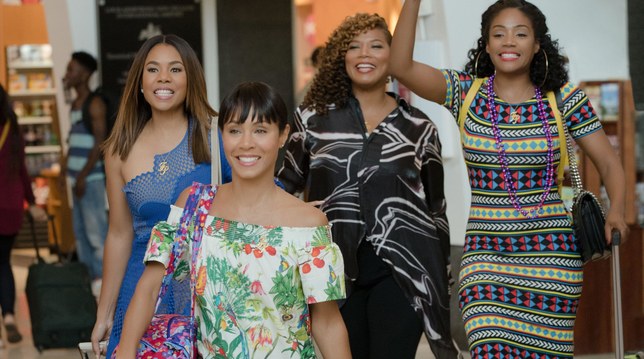 Photos credit: WENN and Universal Pictures