I always I knew I was going to go see Star Wars: The Last Jedi because I have offspring/husband insisting on such things. The good news is that it sounds like I will be thoroughly entertained by it. The Last Jedi opens tomorrow officially but of course you can see it tonight in most cities (sorry all other films playing in empty theaters this weekend). The embargo was finally lifted on the reviews, revealing that (almost) everyone loves it:
Movie critics who have seen "Star Wars: The Last Jedi" began publishing their reviews on Tuesday, and fans of the long-running series will be happy to hear that the initial impressions were mostly positive.

The critics largely described a movie that pushed the series forward without straying far from its central themes. Several writers said it brought new depth to old characters while introducing compelling new ones, embraced the gray area between good and bad more than previous installments had, and featured strong performances from the lead actors. It introduced new wrinkles to the Force, while cramming in more jokes than any "Star Wars" before it.
The article gives snippets of many reviews. Although they promise no significant spoilers, I will let you read them here because from what I have seen on Twitter, even a mild spoiler can get you run out of town on a rail. But the reviews comment on the movie's "wit" and how the film fits in well with the new trilogy. That last bit is because many fans were worried it would just be a remake of Empire Strikes Back. Although the reviews say it pays homage to past films, it does not mimic them. Apparently, the new characters are really flushed out and as predicted, the Porgs steal the show. In addition to the 94% (as of this writing) on Rotten Tomatoes, social media is blowing up with positive comments. That's good to hear. I was so disappointed in The Force Awakens that I cannot for the life of me get excited for The Last Jedi. And I am a huge fan of Carrie Fisher and Mark Hamill so that alone should give me some kind of spark. (Carrie's dog Gary has a cameo.) Were it up to me, I'd wait for video but it's not so I'll see it in the theaters. And I'm sure I will be blown away by it and come back here, hat in hand. Besides, George Lucas said he loved it and although I know I am alone in this, George's opinion matters to me.
However, with a run time at a whopping two and a half hours, I'll insist on seeing this at a theater with fully reclining seats. And will possibly smuggle in my blanket and pillow.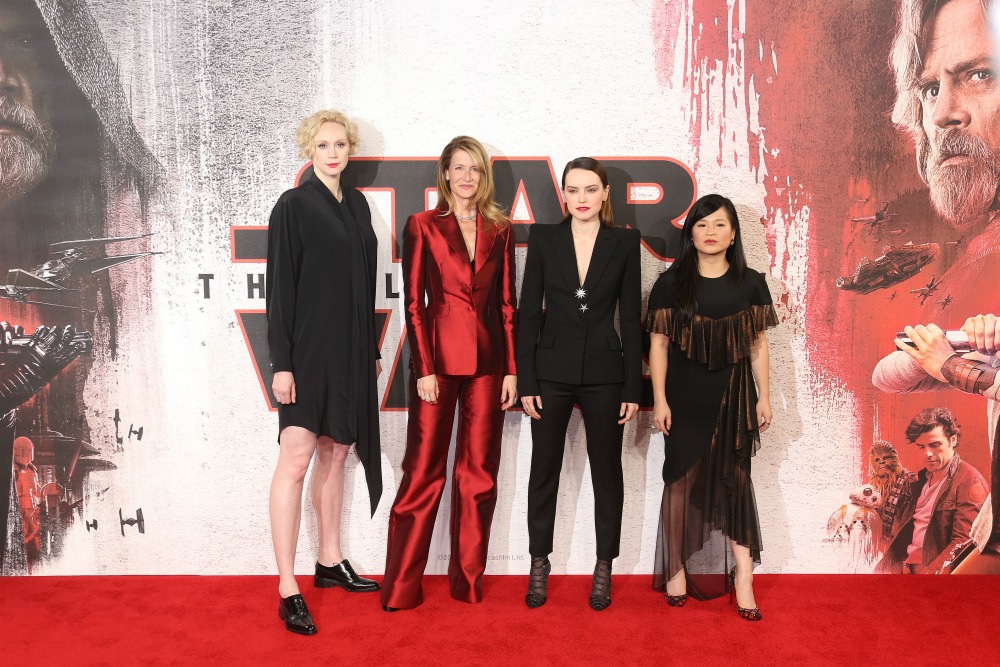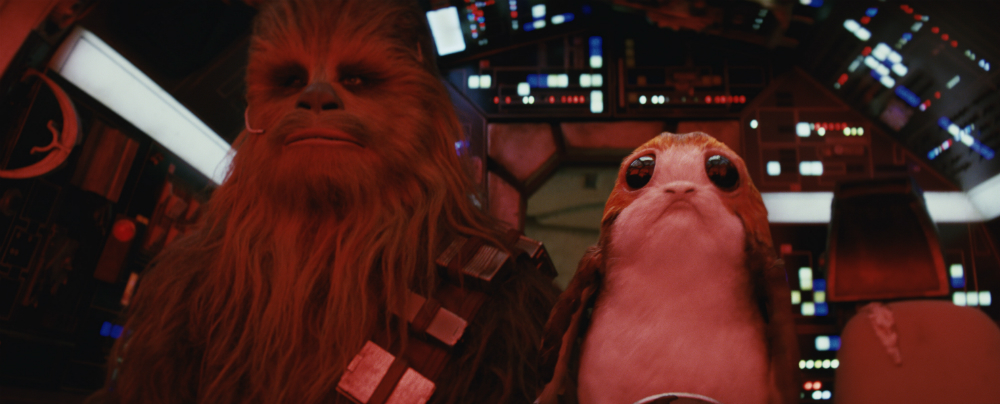 Photo credit: WENN Photos and Getty Images