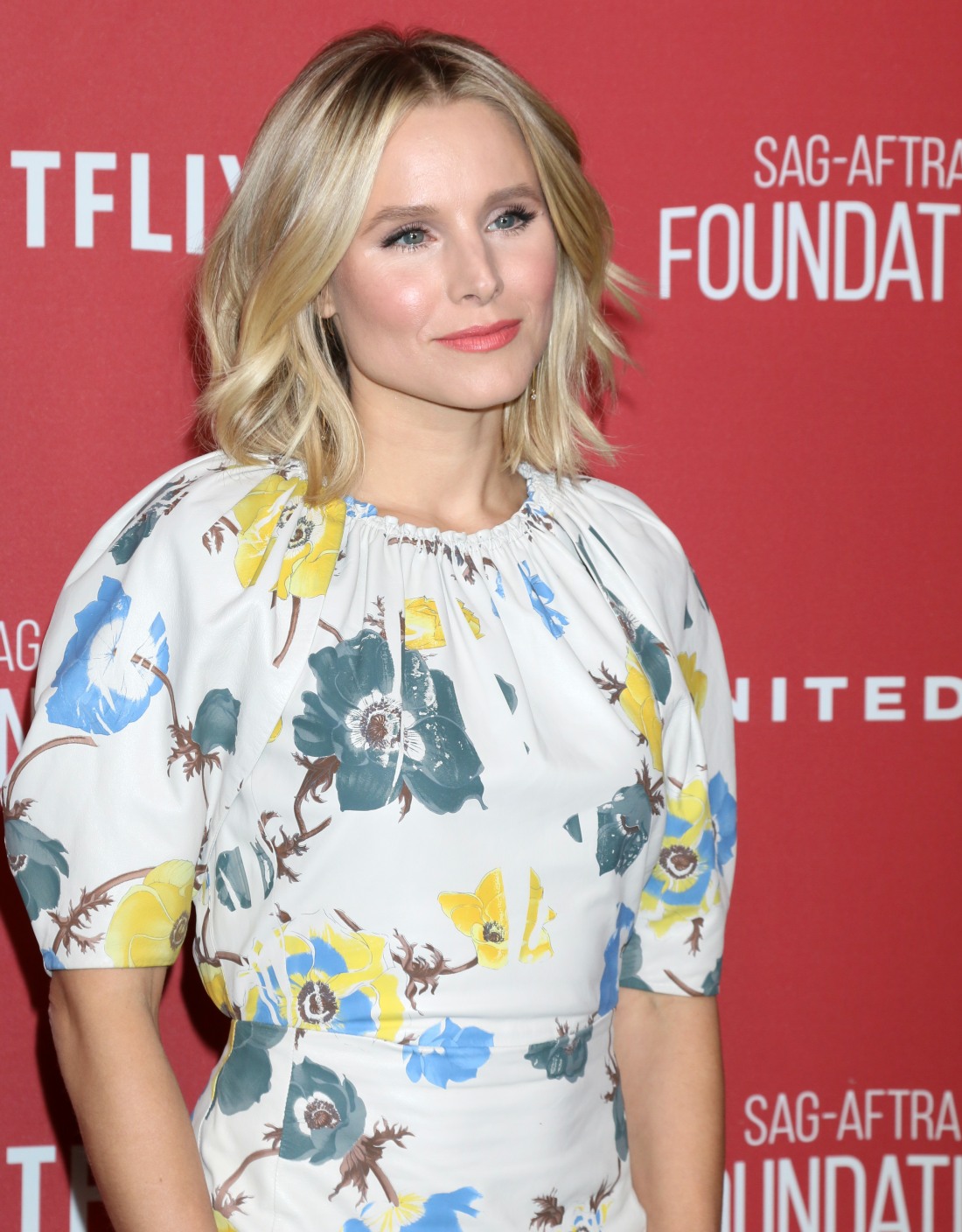 When the SAG Award nominations came out on Wednesday, they definitely felt more "woke" than the Golden Globe nominations. Like, the Best Ensemble nominees feature ensemble casts from two films directed by women (Lady Bird and Mudbound) and one film directed by an African-American man (Jordan Peele's Get Out). The film nominees also feature two black men nominated for Best Actor, and an African American actress (Mary J. Blige) and a Vietnamese-American actress (Hong Chau) nominated in the supporting category. The Globe nominations definitely felt more like a sausage party, is what I'm saying, and not just a sausage party – a party for almost all-white sausages exclusively.
So here's something interesting: the SAG Awards are actually leaning into this appearance of wokeness a little bit. Kristen Bell was announced as the host of the 2018 SAGs, and this will be the first-ever host of the SAGs. Not only that, but the SAGs are now going to do ONLY female presenters and only actresses doing the "Actor Stories" in the opening. Huh.
The SAG Awards are set to feature only female presenters at the 2018 ceremony. Nominations for the 24th annual ceremony were announced on Wednesday, along with the news that the ceremony's 13 acting awards will all be presented by women, EW can confirm. The two stunt categories will also be presented by women prior to the televised ceremony during a live red carpet pre-show webcast. Additionally, the signature Actors Stories that open the SAG Awards will exclusively feature female actors.

Traditionally, a male and female pair hand out each award. The names of the presenters have yet to be announced. Executive producer of the SAG Awards Kathy Connell told EW the idea to feature all-female presenters arose from a conversation with her daughter after attending the Women's March in January.

"We're an awards show. We're not trying to proselytize to anyone — the idea was to salute our women," explains Connell. "So many of our women have been very, very brave, as have other women in other industries this year and we thought it was an opportunity to salute our women because it's not just about one issue. Our women are very famous and yet they face the issues that women across this country do, which is they don't have equality in income. They don't have creative equality. And they have the same kind of safety issues that other women have been facing. We just thought we wanted to acknowledge as many wonderful women on our stage this year as we could, while we're celebrating the best performances by women and men of the year."

Men will still participate in the ceremony, introducing clips for the nominees in the film ensemble category as is tradition, and obviously male winners will take the stage. Rounding out the bevy of female talent on tap for the Jan. 21 awards, Kristen Bell will serve as the first-ever host of the ceremony as previously announced. The ceremony takes place on Jan. 21 and will air on TBS and TNT. Morgan Freeman will receive the Lifetime Achievement Award.
I kind of don't hate this? I mean, having all-female presenters won't change anything structurally in Hollywood, but it's legitimately a cool little gimmick. It's like that time that President Obama only called on female reporters in a press conference – it didn't change journalism or the nature of the media, it was just a cool thing to do. My guess is that the Hollywood bros will probably be fine with it too, don't you think? I mean, what are they going to say? I would love it if one of the bros tried to claim that the SAG Awards are oppressing them. Please let that happen.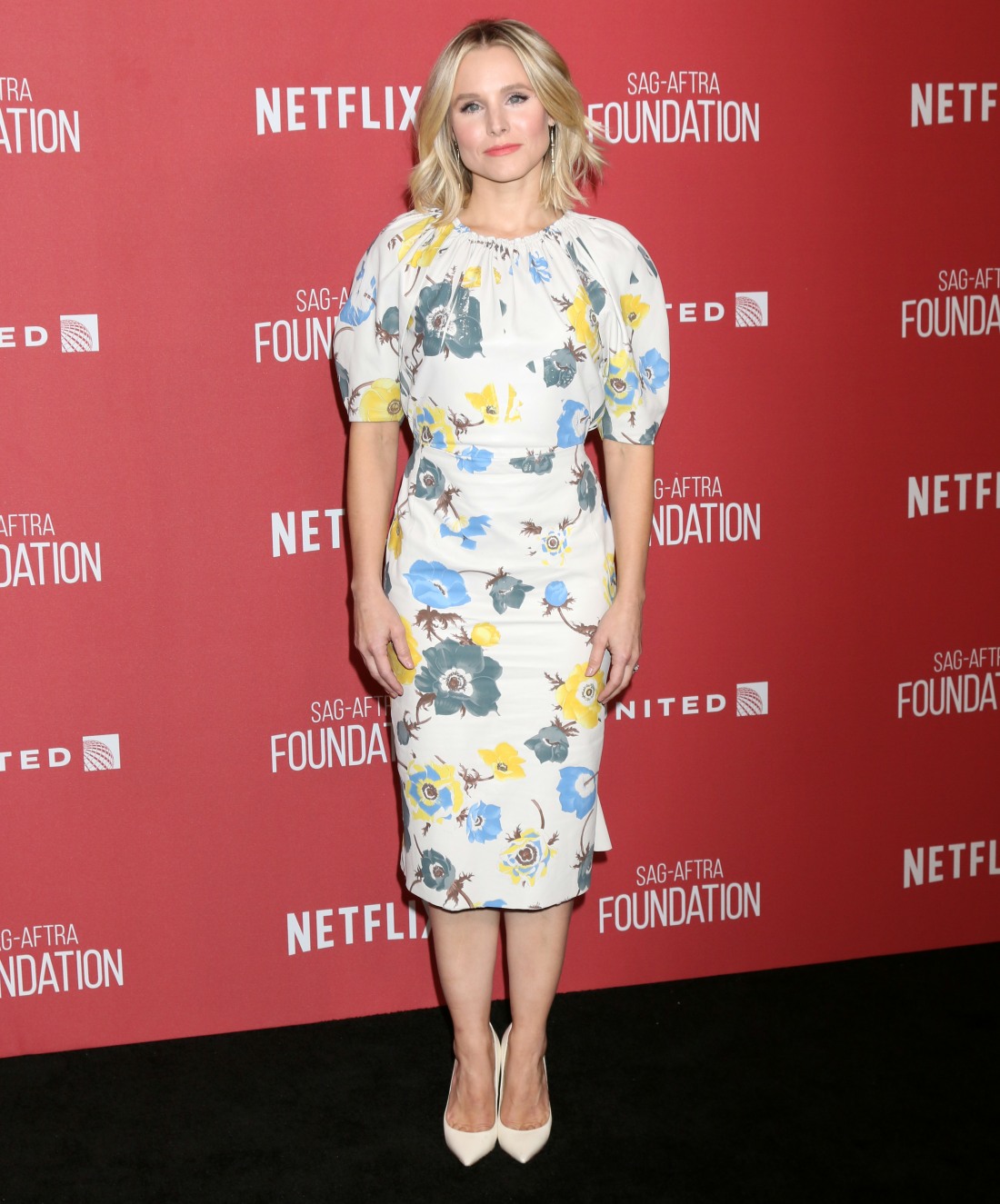 Photos courtesy of WENN.