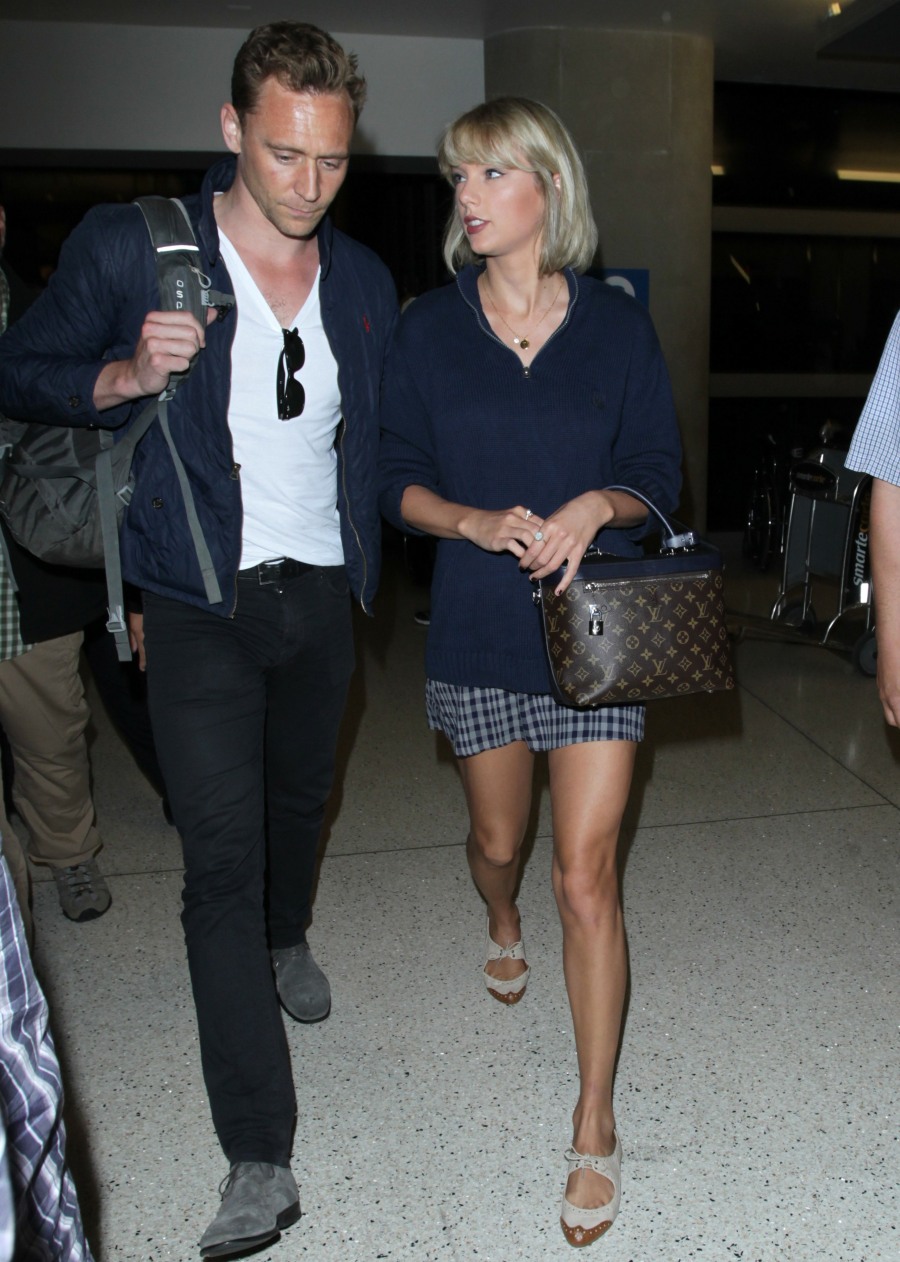 As we now know, Taylor Swift couldn't have asked for a better year. Her 2017 was great: her album sold well, she became a snake, she made sh-tty music videos that her fans defended incessantly, and she got a new boyfriend: Handsome Joe Alwyn, who looks very much like he could be her anemic brother. She and Handsome Joe are SO HAPPY (and so private) and this time it's for real, you guys. You don't even know how NOT FOR REAL it was with those other guys. What were their names? Adam ScottishFace Deejay? Tam Hiddleswarg? She can't even remember because they were so awful and SO 2016. Her friend Todrick Hall opened up about how Taylor was basically Quasimodo when she was with one of her boyfriends last year:
Taylor Swift is sitting on top of the world with a record-breaking album, an upcoming tour and a blissful relationship with boyfriend Joe Alwyn, but it took some stumbles for her to get there. The 28-year-old Grammy winner's close pal Todrick Hall opened up about their friendship — and Swift's tougher times — in a new interview with The Kidd Kraddick Morning Show on Thursday morning.

"I think she's the happiest I've ever seen her. I love it," he said. "There was a time last year … I don't know if I'm supposed to say anything, but she was dating someone — I never actually met this person — but I could just tell every time I would talk to her, she would hunch over."

The Broadway star, 32, ended up sending Swift a "picture of her as Quasimodo" and warned his friend not to let a guy turn her into the fictional character born with a hunched back.

"I was like, 'You cannot turn into Quasimodo for this guy. Every time you say his name, you hunch over,'" said Hall. "Now she's so happy, standing up completely straight and so tall and so confident … I'm so, so happy for her."

Hall also gushed about the "Gorgeous" singer, saying she "wears her heart on her sleeve."

"Every time I bring anyone around her to her house, she can't even have a good time because she's making sure everybody has water, 'Do you need anything?'" says Hall. "If I fall asleep, she's the first person to go get a blanket and put it over me and be like, 'Buddy, like are you okay?' I'm like, 'You're gonna be the best mom in the entire world.' She's just so thoughtful."
To be fair, it could be Calvin Harris. I don't think Taylor was happy with Calvin Harris in the last months of their relationship. She was actively looking for a jumpoff in those months, and she found her jumpoff at the Met Gala in the form of dragonfly. But for some reason, I do think Todrick is referring to the dragonfly, Tom Hiddleston. "There was a time last year… she was dating someone — I never actually met this person — but I could just tell every time I would talk to her, she would hunch over." Taylor dated Calvin Harris for more than a year – roughly February/March 2015 through May-ish 2016. I feel like Todrick was being very specific about it being last year, and The Glorious Tiddlebanging was so brief, really. It was just a few short months in the summer. It involved swan pastries and canoodling on the beach and a worldwide love tour, and yes, the bloom was off the rose for Taylor rather quickly. By September 2016, I could see how she would start "hunching over" when Tom's name came up.
I know we're supposed to be following the new Taylor Swift snake branding, which means that she's not giving interviews to drop her blind item clues about her songs. But I'm amazed by how she manages to keep putting it out there that she hated every part of the Tiddlebanging. I'm sure she is embarrassed about it now – but she should also acknowledge that she was super into it at the time. That "I Heart TS" tank didn't come out of nowhere.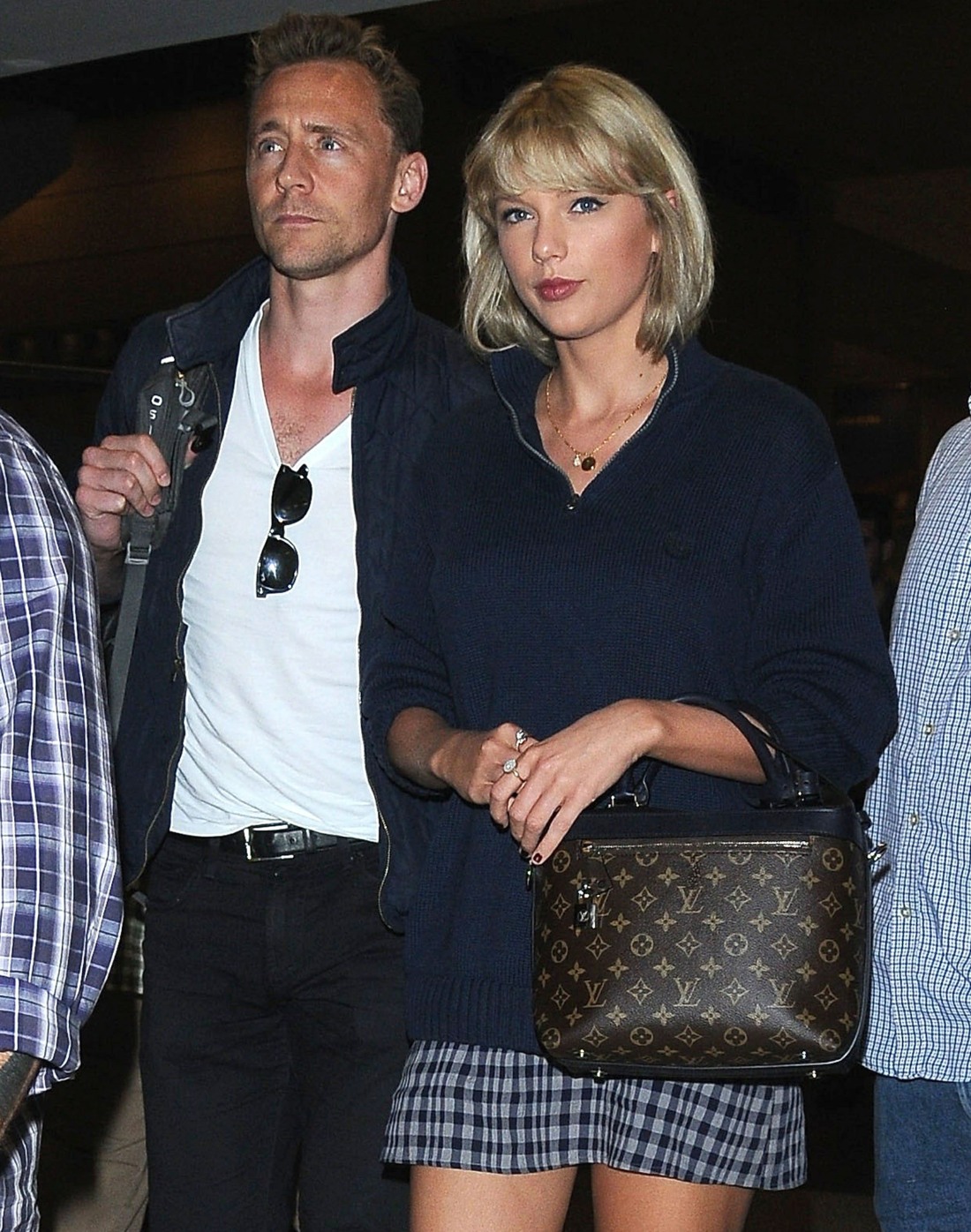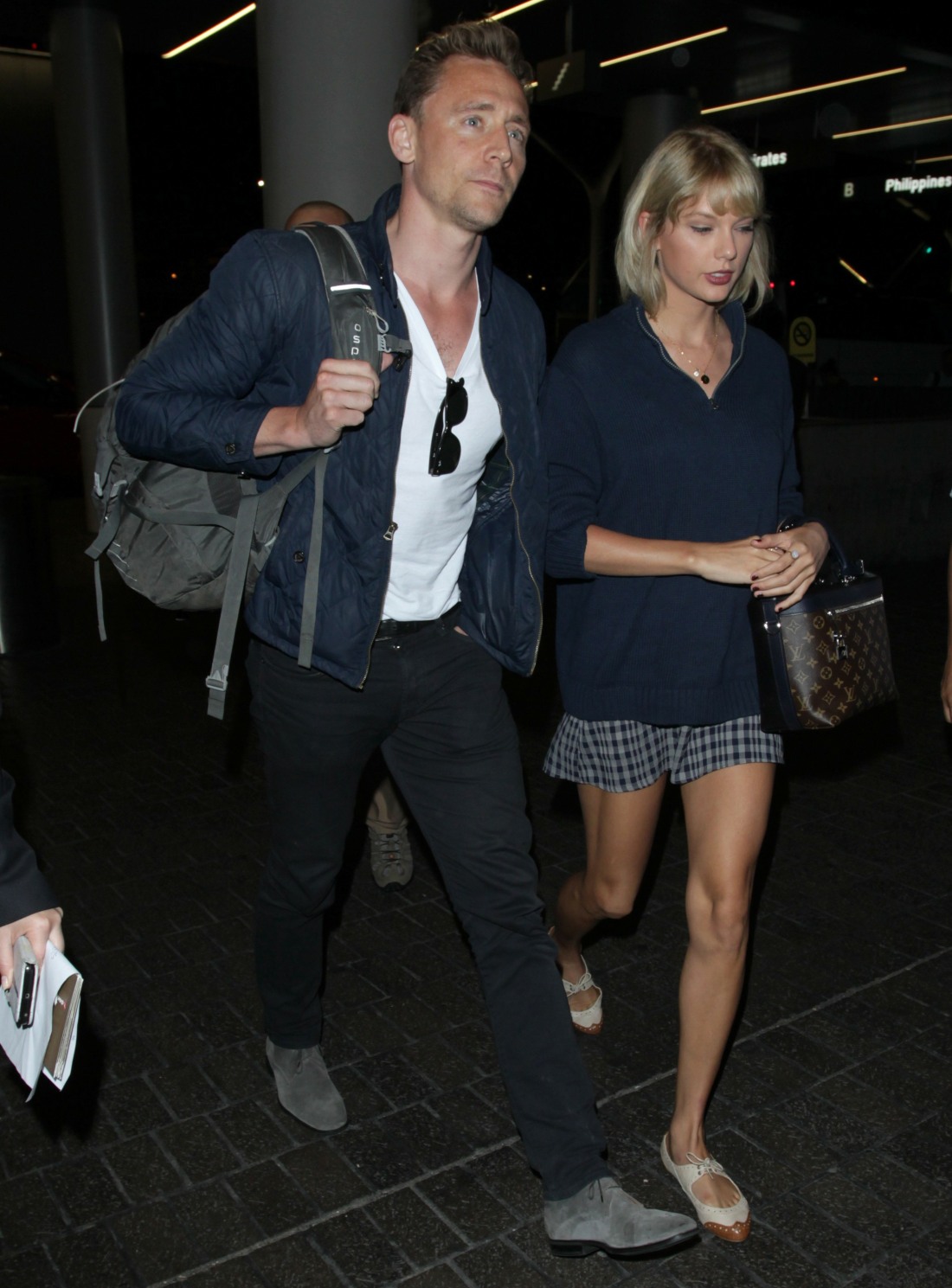 Photos courtesy of Backgrid.