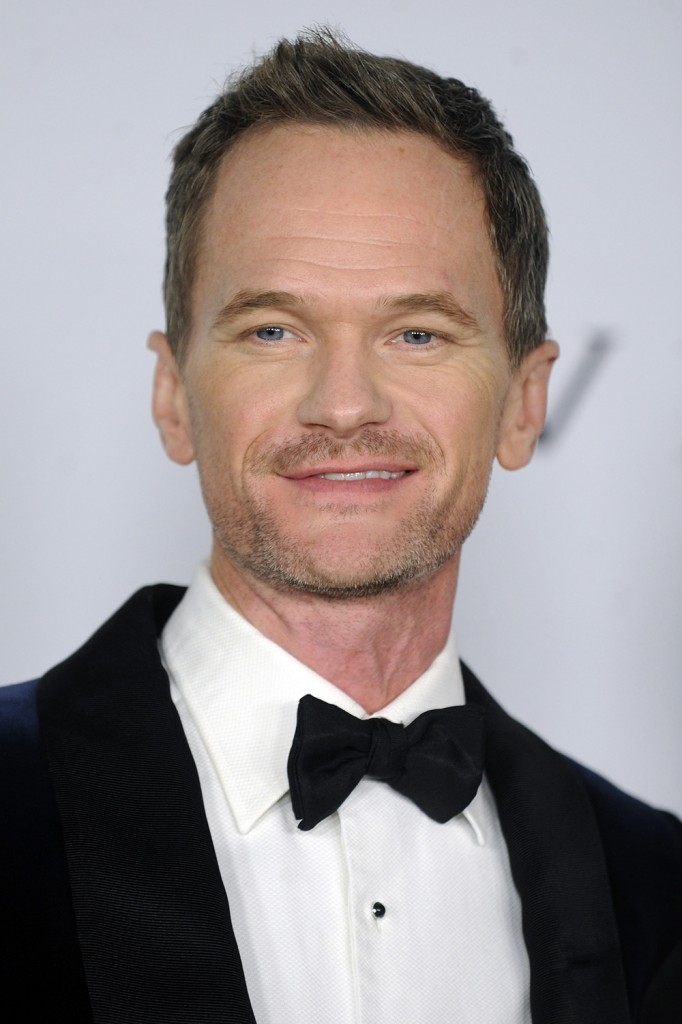 National treasure Neil Patrick Harris has already earned the title as Hollywood's King of Halloween with his family's elaborate costumes, but now, he's also hoping to be a Christmas inspiration for parents everywhere.
The 44-year-old actor and author talked Christmas traditions in a recent interview with PEOPLE. He told the magazine that he and husband David Burtka take their 7-year-old twins, Harper and Gideon, out to dinner on Christmas Eve. And before you think TGI Friday's or Chili's, think again. Neil and David take their kids, whom he refers to as "adventurous eaters" (remember when he threw them a Chopped-themed playdate?) for a traditional Italian fest, a meatless meal called The Feast of the Seven Fishes.
In the interview, conducted before we heard about TMario Batali's true nature, Neil said that he takes the family on the night before Christmas to Batali's restaurant Babbo in NY, where David used to work. NPH will probably not be taking the kiddos there this year, but I'm sure he can find another Italian eatery in New York that serves a similar menu. Babbo's 2016 Feast of the Seven Fishes menu featured grilled shrimp, pasta with lobster and green chiles and (my personal favorite) octopus and garbanzo beans. Yum. As an adventurous eater myself, I would be glad to dig into a feast like this (as opposed to my traditional Christmas Eve pizza).
Neil told PEOPLE, "We like to get dressed up on Christmas Eve night and go and eat an amazing meal." And, after dinner, the family walks around the streets of New York, taking in the snow, window displays and Christmas spirit.
"We walk around and talk about the stuff we're thankful for, hoping that Santa brings no coal." He went on to say that before he had kids, he felt lonely during the holidays, but now can appreciate the holidays and traditions through their eyes. This made my Grinchy little heart grow a few sizes.
If you also like to let your Grinch flag fly during the holidays, you might also enjoy this clip from earlier this month, when Neil hosted Jimmy Kimmel Live and introduced a fun game called "Santa's Lap or Flu Shot?" I got 100% and am pretty sure I'm going to hell for laughing at the photos.
If you're still looking for a fun present for your kids, you might want to pick up Neil's new book, The Magic Misfits. The book centers around a runaway magician and his squad of fellow illusionists, and Neil hopes it will be the first in a four-book series. He told PEOPLE, "[This] book teaches about magic tricks, about the ideas behind magic, but also about inclusion, about being powerful within yourself, embracing your differences. I think everyone feels (especially at that age) like they're a misfit so I wanted to really be able to honor the differences that people have."
As for the subject matter, Neil confessed, "I love magic. More of the card trick/illusionist on a stage magic, as opposed to sorcery/wizards/dragons magic. I thought it would be fun to create this world of kids [who] feel out of place, and then come together with their love of magic and actually help save the town."
When writing the book, Neil made sure to inject his sense of humor, acknowledging that, "I think that children are innately sharper, comedically, than adults give them credit for." He added that when he was growing up, was raised by parents who "talked to us rather than at us," and were at least partially responsible for his wit and sense of humor. This sense of humor has definitely been inherited by his kids, Neil recently posted a photo of a letter Harper wrote to the tooth fairy. On the note, Harper scrawled, "Dear Tooth Fairy, I lost my tooth today. I love you because you rock!" and proud papa Neil captioned the pic, "Harper lost another tooth. Wrote this letter. Sigh. I just love being a father." How freaking adorable.
I have made no secrets about how much I love NPH and I hope he, David, Harper and Gideon have a most wonderful Christmas and post lots of pictures and videos. I do enjoy celebrating the holidays vicariously through Neil and his family.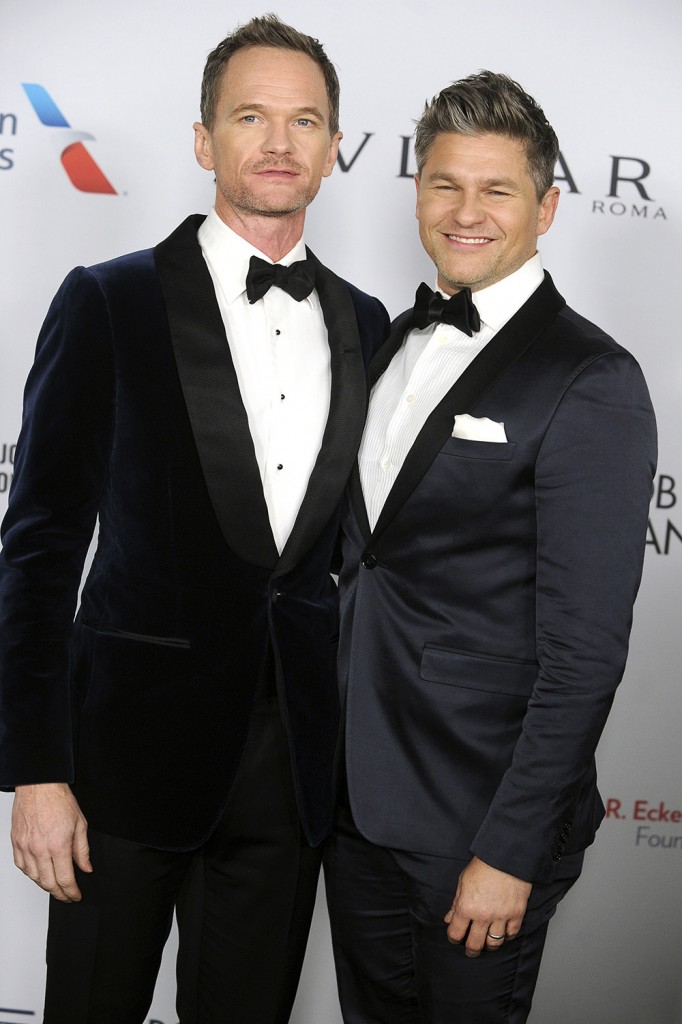 Photos: Instagram, WENN.com, Getty Images