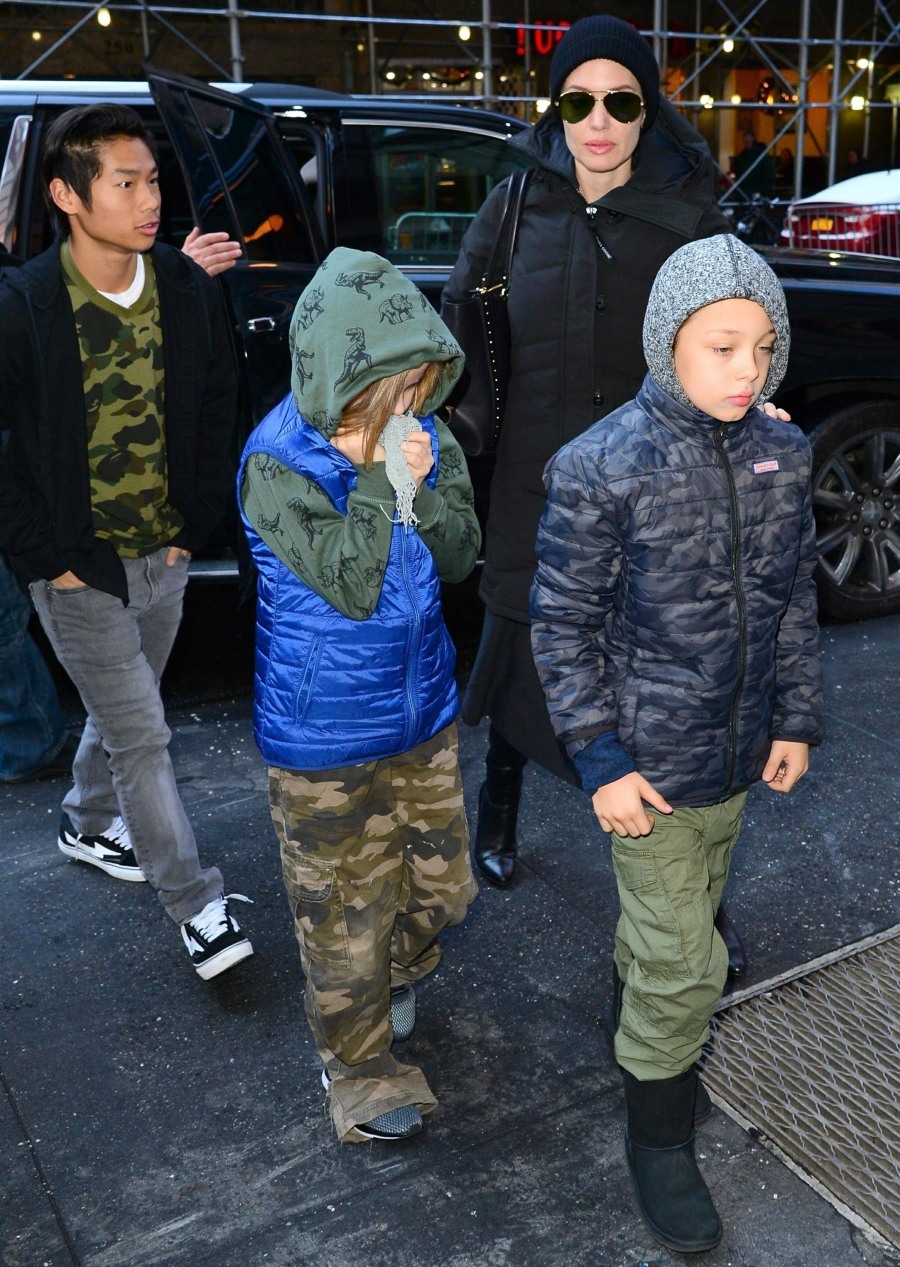 Here are some photos of Angelina Jolie and the Jolie-Pitt kids in New York and LA from the past month. I never got around to posting these photos – it wasn't a Brangeloonie Conspiracy or anything, it's just that there was rarely a good story to go along with the photos. Plus, it's become pretty common to see Angelina with the kids this year. She and the kids travel en masse now, and the kids come out to support mom's films at premieres and film festivals and everything. Jolie took most of 2017 off, following her split from Brad. It was clear her priority was her kids and making sure that everybody was safe and healthy. She and the kids spent much of the past year and a half in LA too, and I wondered if Jolie was going to end up enrolling them in public or private school. Turns out, not so much. Jolie maintains that she wants the kids to be homeschooled. People Mag has a "what Angelina's life is like now" story with some interesting details:
More than one year after filing for divorce from Brad Pitt, Angelina Jolie and her six children are moving on with their lives. "Angelina is busy with everything she is doing, including being a super mom to her kids," a Jolie source tells PEOPLE in this week's issue. "But she is doing fine and working with Brad on ways to continue their lives so everyone is happy."

Jolie and Pitt's divorce is not yet finalized, but it is moving forward. In the meantime, the pair have been "working out time for him to be with the kids, which he treasures," says another source. For Pitt "the process has been difficult," says a source close to the situation. "But he is OK and remains committed to his family." (While Pitt has dated since their split — "nothing serious," says a source — there's been no hint yet of a new romance on Jolie's part.)

Maddox, 16, Pax, 14, Zahara, 12, Shiloh, 11, and twins Vivienne and Knox, 9, live with Jolie, 42, in L.A. and visit Pitt, 54. Earlier this year, Jolie bought a $24 million estate once owned by Cecil B. DeMille to be closer to Pitt. During the week, the kids "are focused on studying," a family source says. "They have tutors for all kinds of subjects, including different languages and instruments. The kids are also very physically active. They like soccer and love skateboarding, and also take self-defense classes."

At a December screening of her Golden Globe-nominated movie First They Killed My Father, Jolie explained her decision to homeschool her kids.

"It bothered me how little I was taught in school," Jolie, 42, explained. "I do worry about my children's education. I homeschool partially because they are from around the world and it's very … I didn't want them to have the same education I had when it came to Vietnam or Cambodia."
I've said this before, but when I was growing up, very, very few kids were homeschooled. It was definitely considered an extreme oddity in my day. These days, it feels like so many kids are being homeschooled for widely different reasons. Some kids are homeschooled because their parents are super-religious and the parents think public schools are dens of sin and lessons on evolution. Other kids are home-schooled by super-liberal parents who fear that their kids will become too homogenized by formal education. And then there are non-political reasons too, like there's just a difference in how your kid learns or your kid is being bullied. I guess Jolie has her reasons, and I'm glad that the kids aren't isolated too – she clearly is enrolling them in athletic programs and classes, so they're interacting with other kids too. Whatever, I'm not clutching my pearls over this. I do wish that there were more celebrities advocating for strengthening public schools, but it's not going to happen.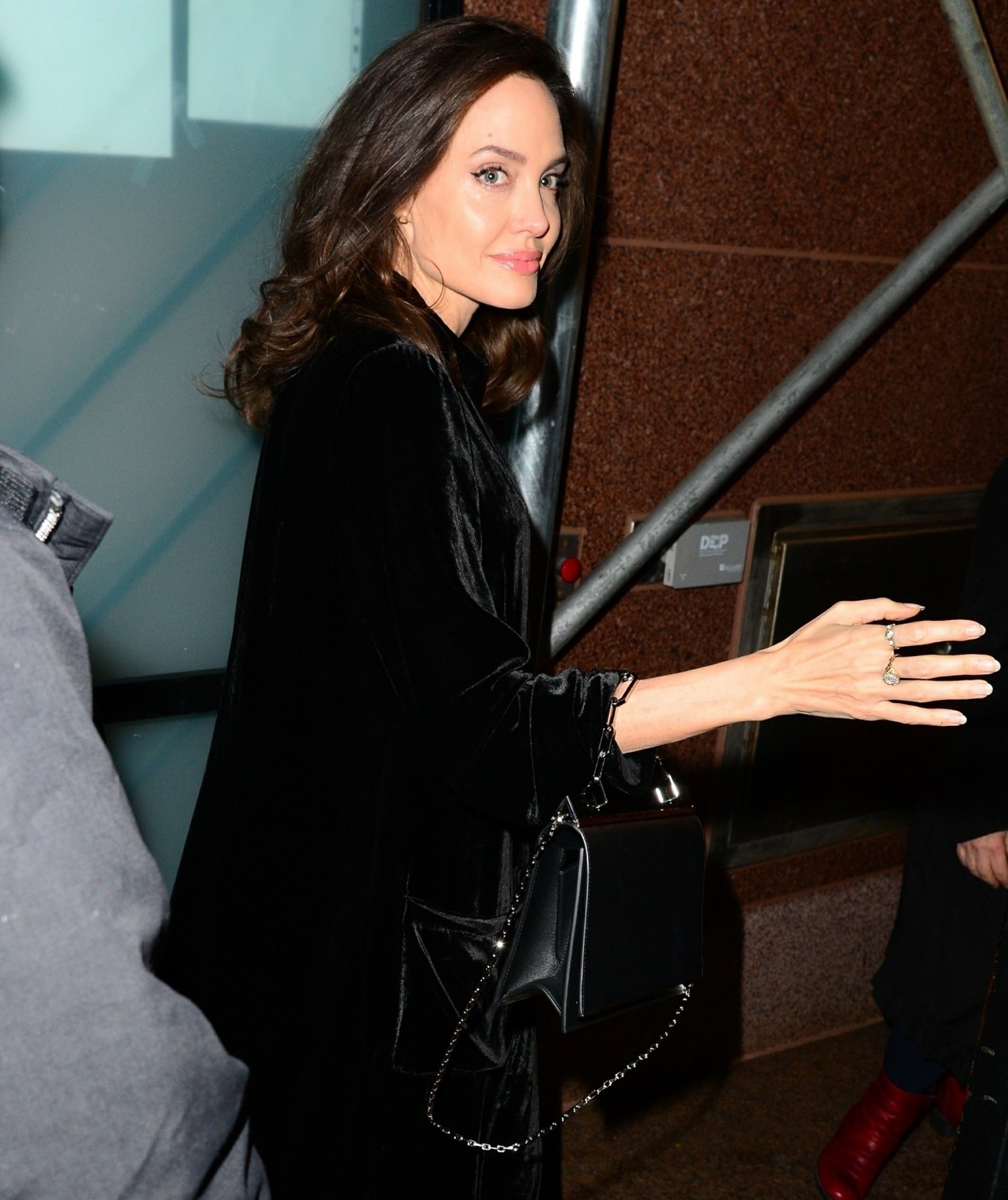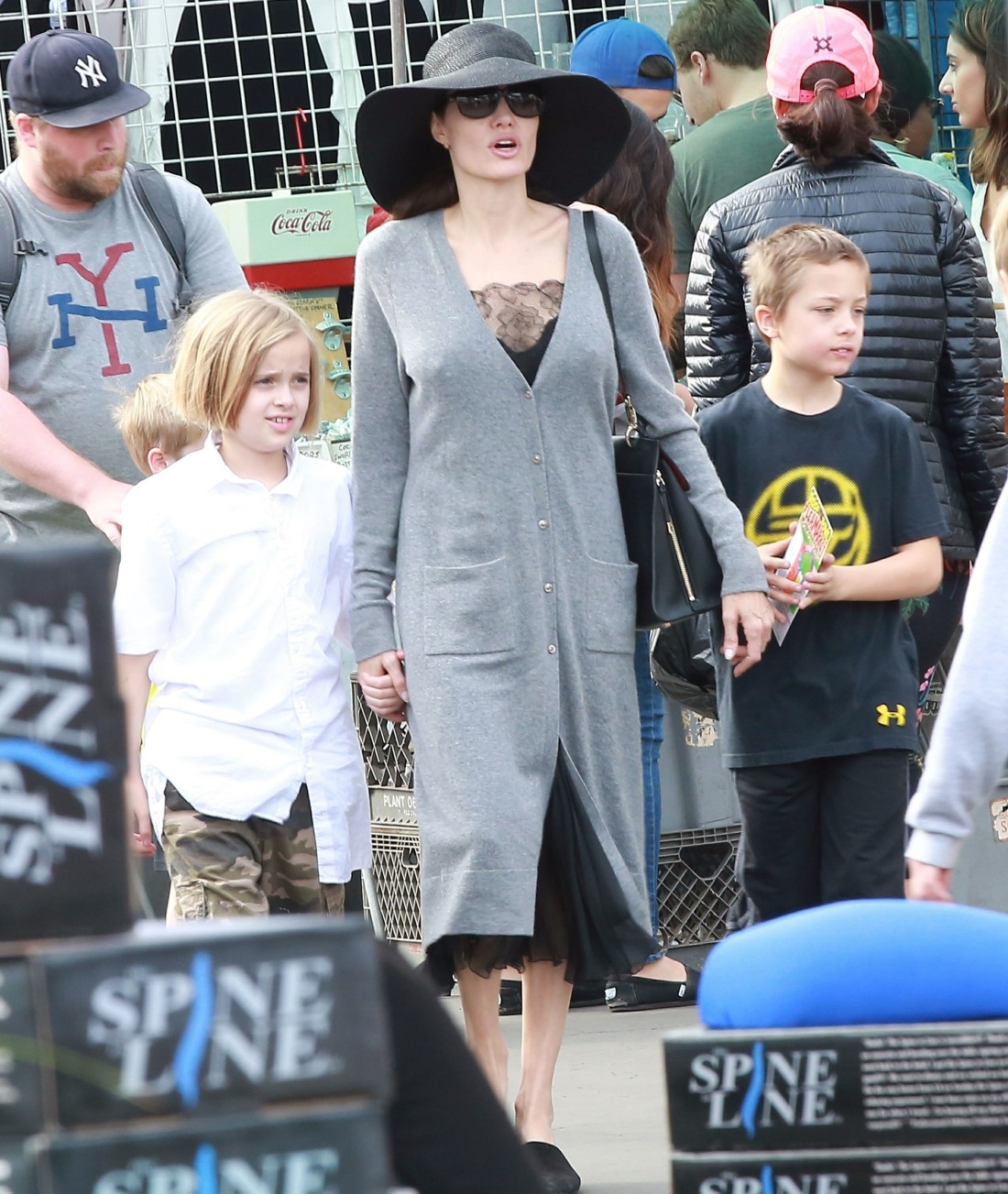 Photos courtesy of Backgrid.