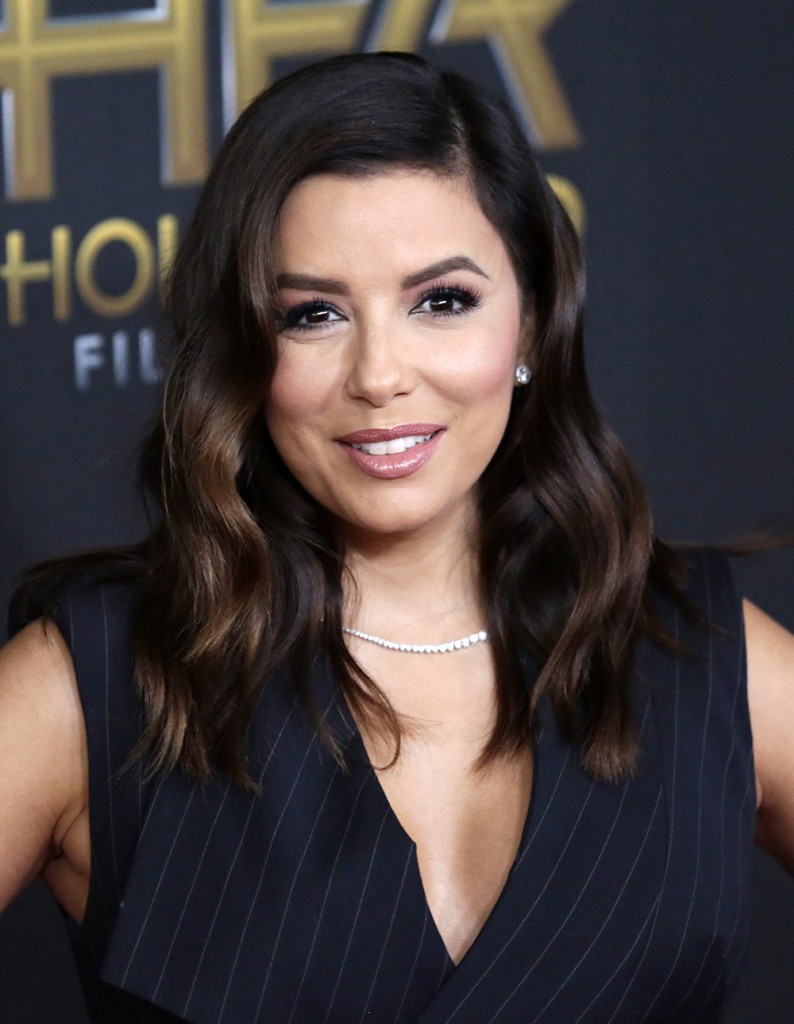 In case you didn't know, Eva Longoria is pregnant. Hey, it was news to me. The 42-year-old actress, philanthropist, L'Oreal spokesperson and fashionista is expecting her first child, a son, with her husband, Televisa president José Antonio "Pepe" Bastón. The couple began dating in 2013 and were wed in May of last year. As soon as the two made it legal, the baby speculation began. Eva debunked the rumors in an interview with Extra at the time where she assured fans she wasn't pregnant, stating in the most TMI kind of way, "I was just having a cheese baby," adding,"I had a plate of cheese and apparently I'm lactose intolerant."
.@EvaLongoria sets the record straight on pregnancy rumors: "I was just having a cheese baby." https://t.co/kP3pwHmPSf pic.twitter.com/5zchXPsbPs

— ExtraTV (@extratv) May 11, 2017
The mom-to-be, who has been showcasing the versatility of many of the items available in her namesake clothing collection during recent red carpet appearances (they are great for any body, but also make for great maternity wear), is the cover story for the January issue of NewBeauty magazine, which arrives on newsstands on December 26. In the interview, she talks about her beauty regimen, her love of makeup (me too) and even addresses whether or not she'd return to the role that made her famous.
Eva's good skin secret:
"I do it all. I try it all. Facials, scrubs, peels, masks. You name it, I'll do it. I learned a long time ago that the trick to good makeup is good skin. So many people focus on the makeup instead of the skin care and that's not a good idea. A good skin-care routine is crucial."

Her key to a youthful face:
"Sunscreen. I'm a self-proclaimed sunblock bully. I go around applying it to my friends' faces; I've probably applied it to some strangers' faces, too. I'm forever asking, 'Do you have sunblock?' There's a lot you can do to your skin to keep it healthy, but sunscreen is the big one." 

Eva LOVES makeup:
"I wasn't into the natural makeup look. I love makeup! I'm glad the trend right now is heavy makeup. Bring on the makeup!"

Her thoughts on beauty on a budget:
"Everyone thinks you need to spend a lot of money on products or go to the spa for a facial, but the technology for over-the-counter beauty products has gotten so much better in recent years. Everyone can have access to that."

Why she's a fan of social media:
"It's definitely a place of inspiration for me. I love makeup bloggers and influencers, and I love seeing the new tricks they come up with on Instagram and Pinterest," the mother-to-be says. "I turn to social media often for ideas for my looks – I'll see a red lip I really like, or a purple smoky eye I want to try. Its a great place for ideas."

One beauty habit she's not fond of:
"I hate brushing my teeth! I do it twice a day, but it really pisses me off sometimes. I wish I could do something with my bottom crooked teeth. I've had braces before, but they just keep moving back."

What about a Desperate Housewives reboot?
"I wish! I love that show. I miss it every single day. I miss being Gaby. I miss being on that set. I miss everything about it. But our creator [Marc Cherry] has said many times he wouldn't bring it back. Plus, we're all so busy. Felicity [Huffman] is always off doing some Emmy award–winning show. I'm busy with my projects. I don't know if it will ever happen, but I'm all for the idea!"
[Quotes from NewBeauty and People]
Aside from her even considering a DH reunion, I like what Eva's got to say. Except for that teeth brushing thing. That's kind of odd, don't you think? It's not something I can't wait to do, but it doesn't anger me. But, hey, to each her own. 2018 promises to be a big year for Eva. In addition to her upcoming bundle of joy, she co-stars with Anna Faris in the remake of Overboard (which I refuse to get behind. Stop it, Hollywood). Eva is also getting her own star on Hollywood's legendary Walk of Fame this spring, an event Eva describes as "a dream beyond a dream beyond a dream." I'm happy for her, and wish she and José the best when the stork comes to call.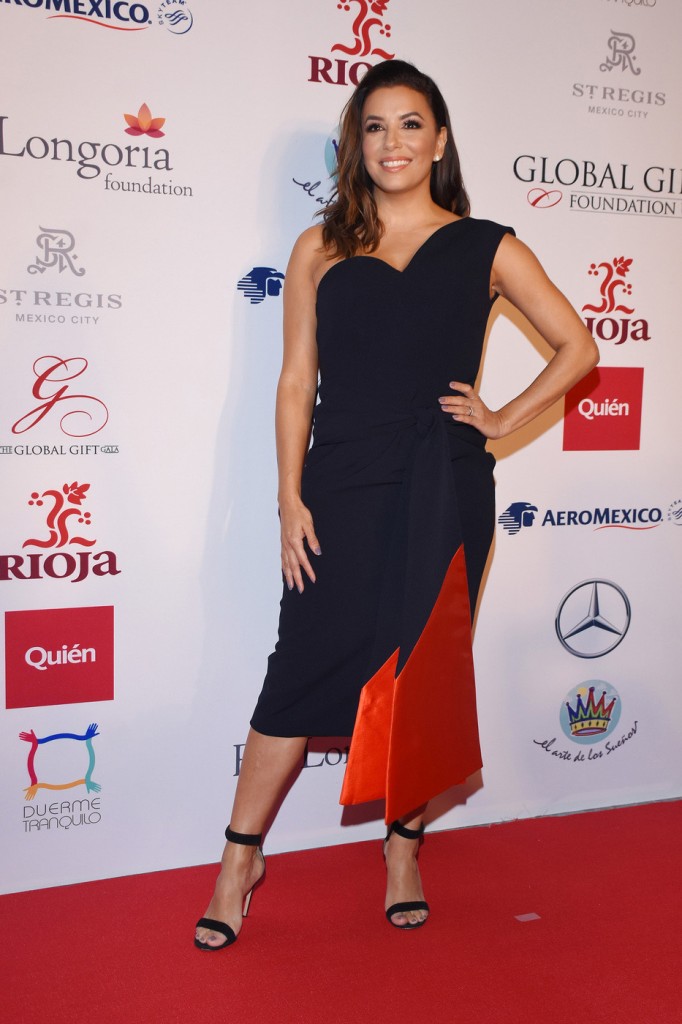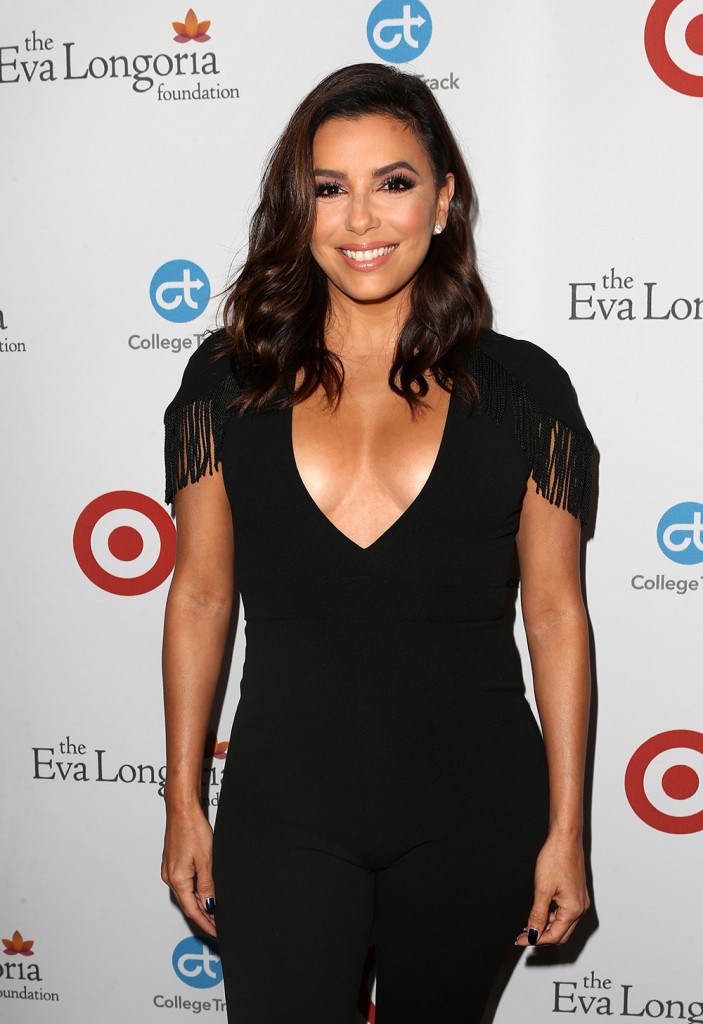 Photos: Getty Images, Pacific Coast News, WENN