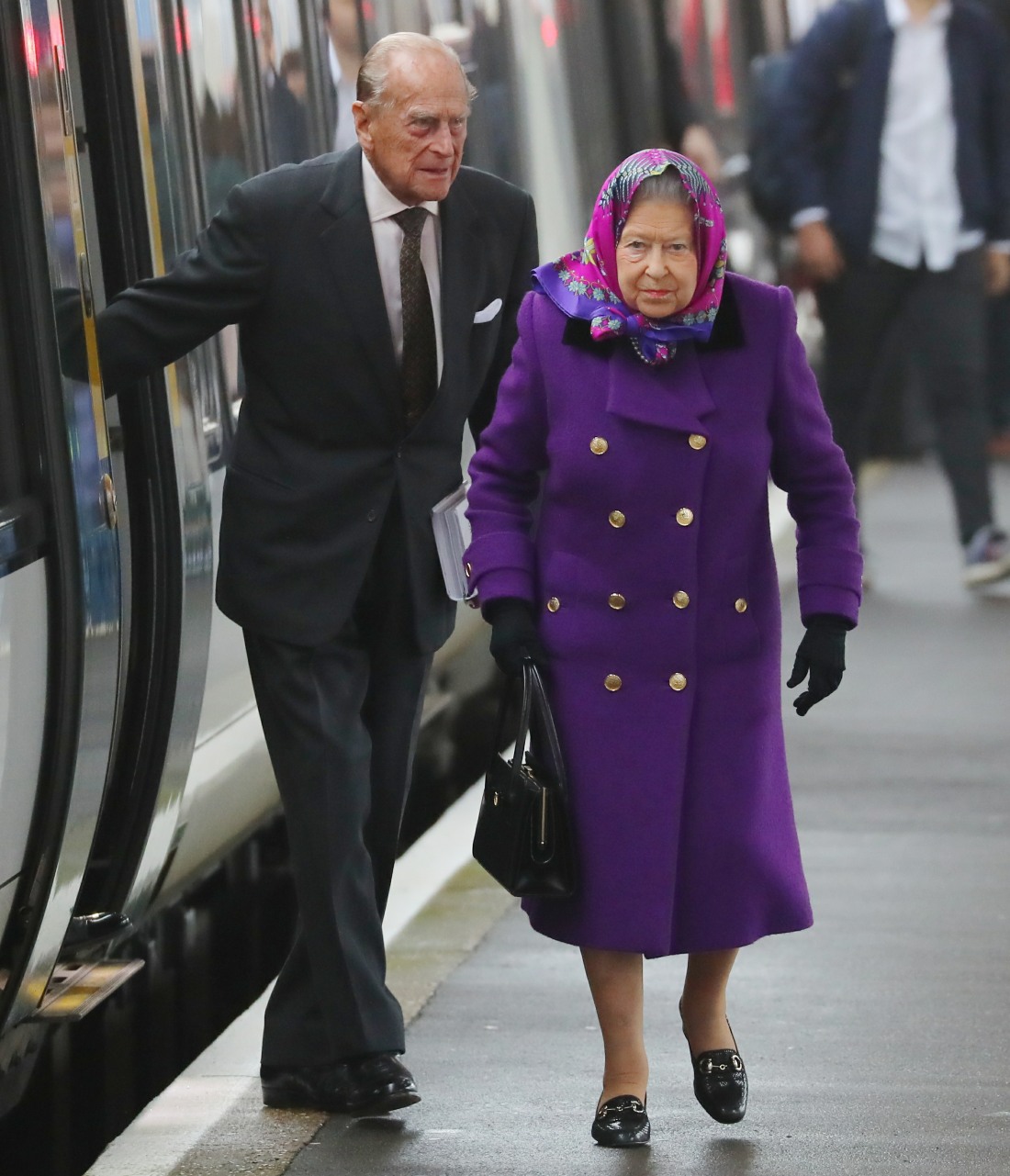 Last year's royal Christmas ended up befitting the craptastic year that saw Donald Trump "winning" the presidency. The Queen got some kind of terrible cold/flu, and it was so bad that she had to take a helicopter to Sandringham rather than take the train, on her doctor's orders. She apparently barely attended any of the annual family Christmas events, and she was being looked after 'round the clock. Remember that? It led to a lot of speculation that 2016 might be her last Christmas, and then there were all of those macabre articles about what will actually happen in the minutes, hours, days and weeks after she dies.
Now, a year later, the Queen is in good health and she and the Duke of Edinburgh traveled by train to Sandringham on Thursday. I enjoy the Queen's smaller pageantries, don't you? Of course she's wealthy beyond belief, and of course she could probably demand ten helicopters to fly her, the corgis, and Philip separately to Sandringham. But no – she puts on her vibrant purple suit and takes the train and manages to look like a glamorously grim daily commuter. I actually love her outfit. That coat made me sigh and wonder if I could justify spending the money on a gorgeous purple coat like that. I bet the matching scarf costs $1000 or more.
Anyway, this is just a reminder that this year's royal Christmas is going to be very exciting. The Windsors have waited to give us the "money shot": Meghan Markle with the Queen, Meghan with the Duchess of Cambridge, Meghan with the extended Windsor clan. They'll be giving us those shots on Christmas day, during their annual walk to the small chapel at Sandringham. The locals turn up to wish Her Maj well, and photographers position themselves throughout the "walk." We should get some good photos. I'm excited!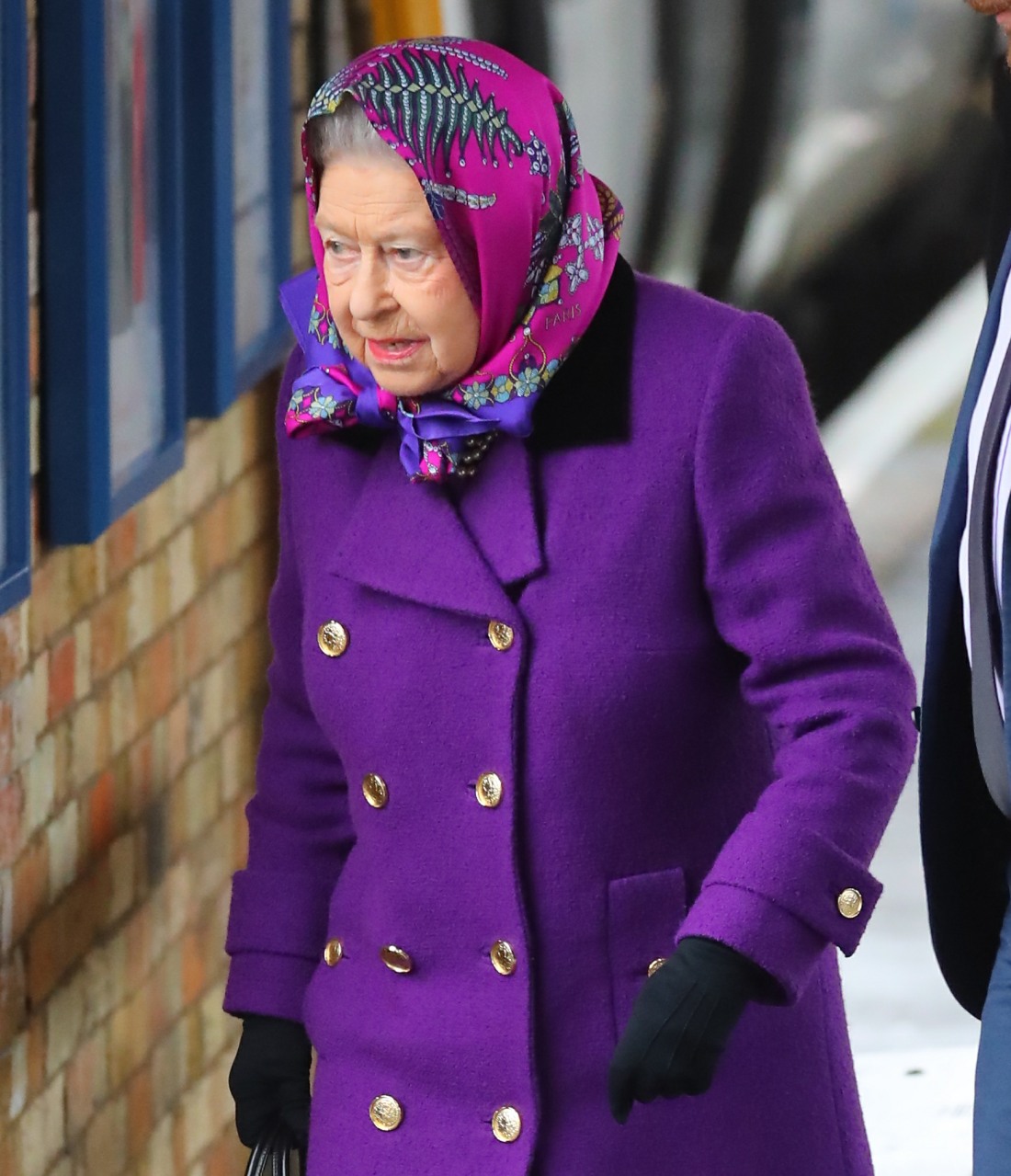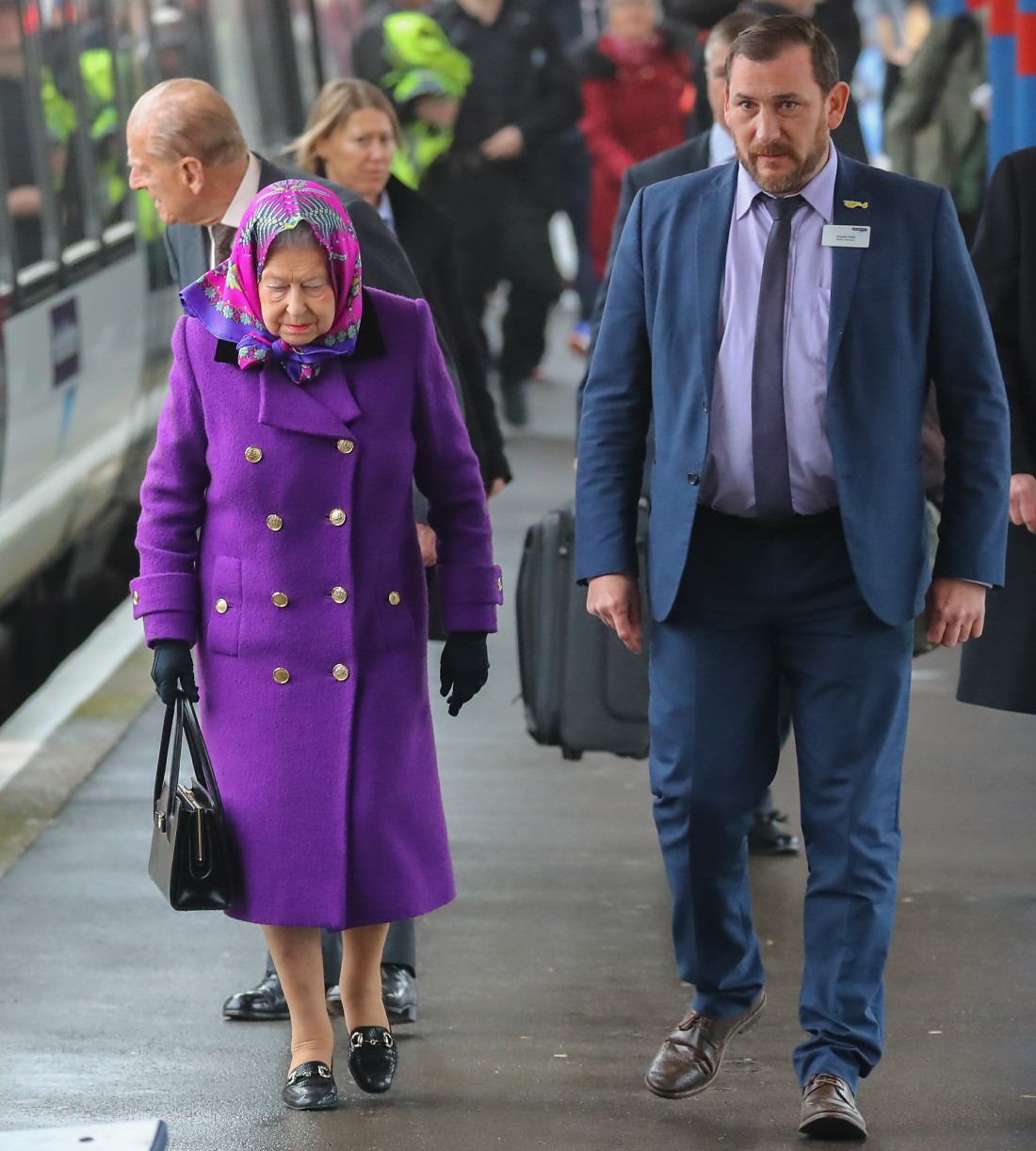 Photos courtesy of WENN.