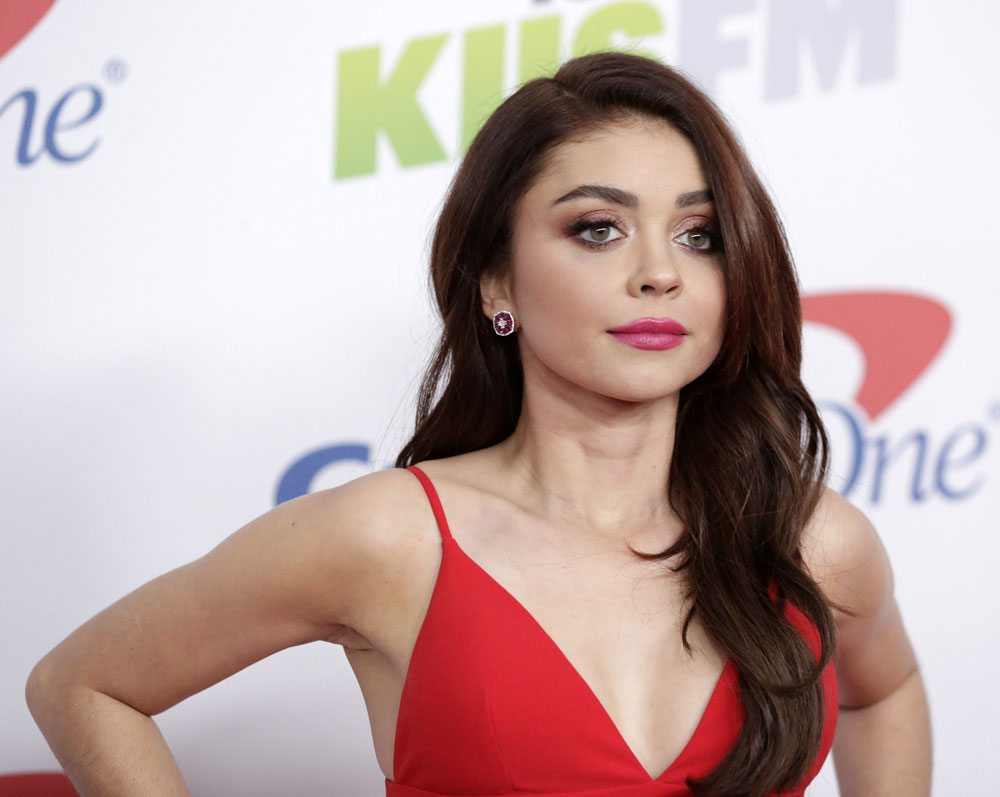 Sarah Hyland was born with a condition called kidney dysplasia, which is when the kidneys do not form properly in utero. She's had multiple surgeries because of it and received a kidney transplant from her father five years ago. Hyland is making headlines for her tweet calling out CVS for not having her prescription ready by closing. It was a one-off prescription for antibiotics, suggesting she has some kind of infection and needs to be treated as soon as possible. TooFab reports that Hyland may have needed dialysis if she didn't get the medicine on time. (She possibly tweeted this but I didn't see that particular tweet.) What's more is that CVS promised they would call Hyland and have the prescription ready by closing but no one did this until after closing and she was left to wait until the morning to get her medicine. She tweeted this about it:
Hey @cvspharmacy when you tell a kidney transplant recipient that her medication will be ready before you close and that you will notify her when it's ready to be picked up. FUCKING DO IT BEFORE YOU CLOSE. PEOPLE LIKE ME CANT AFFORD TO GO WITHOUT MEDICATION. 🖕🏼

— Sarah Hyland (@Sarah_Hyland) December 19, 2017
Hyland went on to explain that they were antibiotics, that she needed them and that she wasn't informed before closing time, which was misleadingly listed online as 10pm when the pharmacy closes an hour earlier, at 9pm. I'll let Page Six take over from here instead of embedding tweets:
A follower tactfully suggested Hyland try out a delivery service instead of running to the pharmacy for refills. "Antibiotics that were called in today. Which my Dr. had to call in multiple times because they claimed they never received them," she responded.

She claims she called at 9:02 p.m. and was told it's closed despite the hours of operation being listed at 7 a.m. to 10 p.m.

"Also @CVSPharmacy maybe put the correct time you close on the internet," she added. "Just a suggestion from a long time customer who needs medication for the rest of her life."
After that someone from CVS did call Hyland, but only after she had to deal with a-holes on the Internet calling her out for her privilege and hubris in assuming her debilitating health issue was important. In response she recorded a video defending herself and saying she had told the CVS representative other stories she'd been tweeted about people not being able to have access to their medicine due to CVS's errors. In case you can't watch the video, here's most of what she said:
"I would really, really appreciate it if you would all stop telling me to be [sic] an irresponsible, privileged millennial, because that is everything that I am not, so f-ck you.

"Also, I would like to say that someone from CVS called me last night. That is probably a privilege because I am verified on Twitter, but I didn't just tell him my story, I read him tweet after tweet after tweet of everyone that told me their story, whether it was insurance wouldn't cover your asthma medication, whether it was they calling in a prescription and you had to wait three weeks for transplant medications for your wife, I read every story that I wrote on Twitter to him, to show him that this wasn't just a regional thing, that it wasn't just this location, that it was a nationwide issue with CVS and he needs to go to corporate and tell them what I have told them

"I would also like to say for everyone else who has dealt with CVS problems, I feel your pain. Thank you so much for reaching out and telling me yours so that I don't feel like a crazy person. You guys are sweet and awesome. I'm also just in a bad mood because I'm in a lot of pain. So call me a b-tch, I really don't f-cking care."
[From Twitter via TooFab]
I get that she's in pain, she needed her meds and CVS told her they would have them but didn't follow through. That's got to be incredibly frustrating and it sounds like this is an issue for CVS. Twitter is a cesspool though, there are always going to be people who will be insulting and nasty, especially to celebrities, even about something that affects their health like this. My local CVS is decent but I live in a small town and I remember the delays and difficulties I had filling prescriptions at CVS and Walgreens when I lived in a metropolitan area. It really depends on the pharmacy I think, and many people on Twitter are encouraging people to try local pharmacies instead of chains. Maybe she just helped a lot of people by bringing awareness to this. It's possible CVS will try to address it with new policies and procedures, but I doubt it.
Here's Hyland's video and it does have the f word in it.
Please do not assume. It only makes an ASS out of U and Me. @cvspharmacy has been notified of all your issues. Not just mine. pic.twitter.com/TuNm0QJwRh

— Sarah Hyland (@Sarah_Hyland) December 20, 2017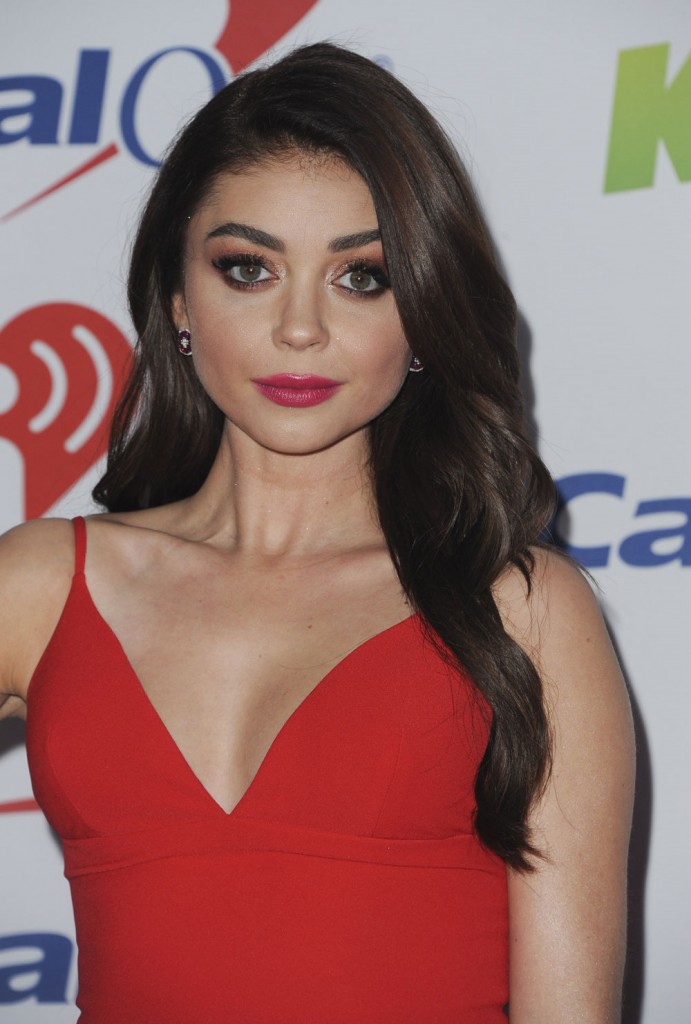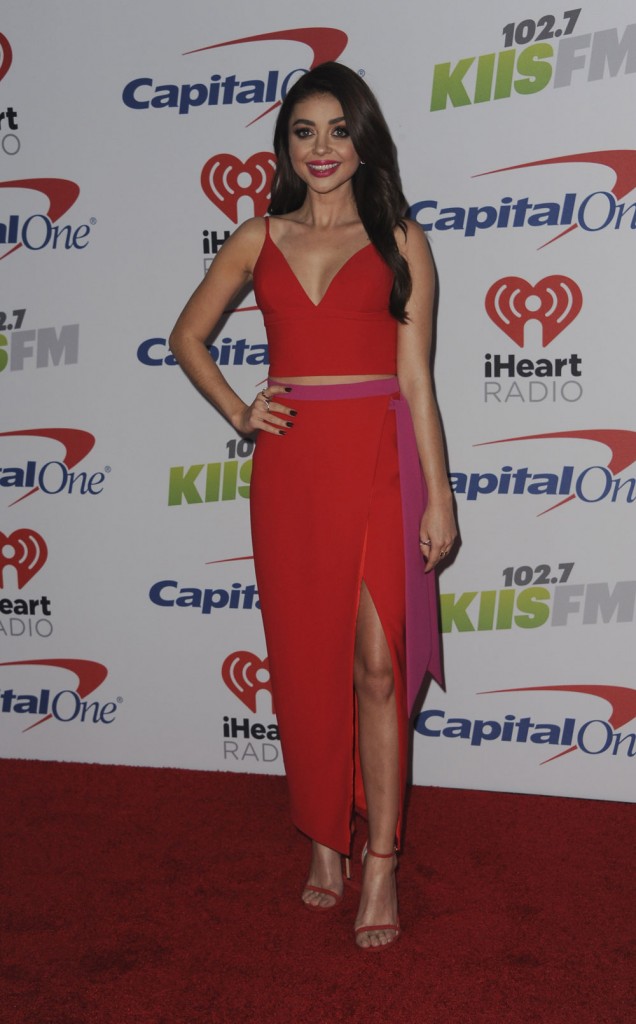 photos credit: WENN.com