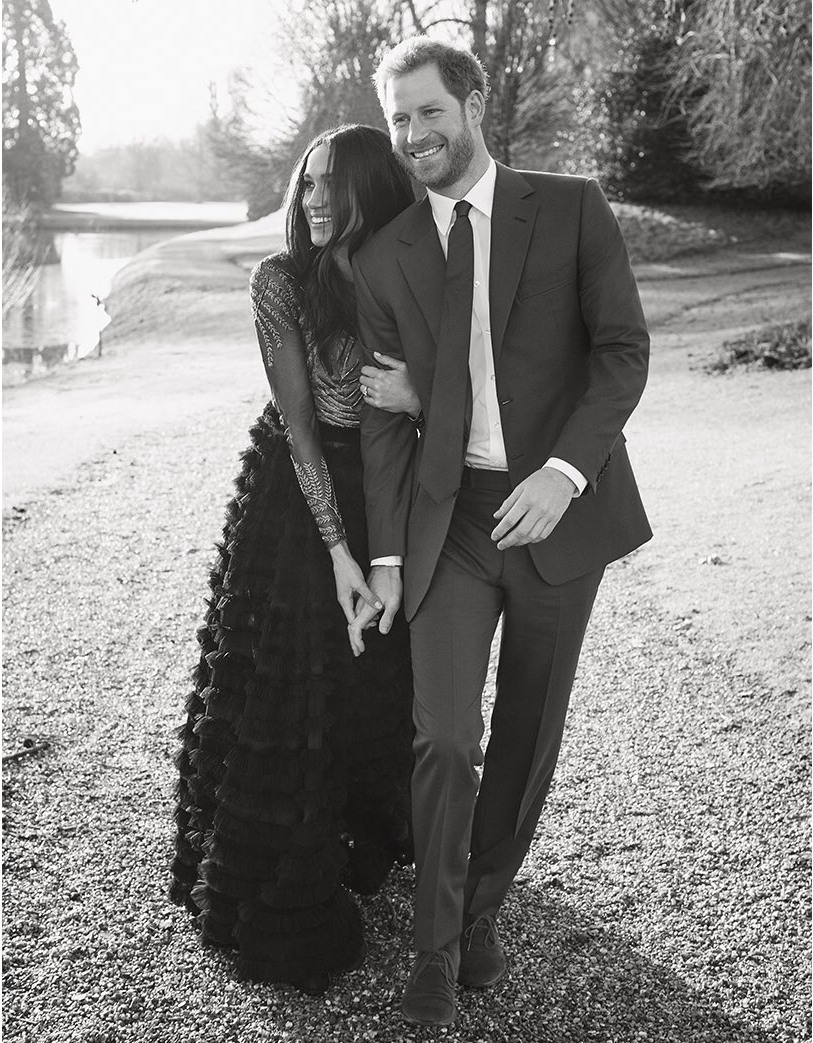 Yes, we're still talking about Meghan Markle and Prince Harry's smoldering engagement portraits. I would prefer to write about how hot they look together. But we're going to talk about her clothes instead. In two of the photos, Meghan wore a Ralph and Russo gown from the AW 16/17 collection, described as a "black tulle gown with silk organza skirt, hand appliquéd with silk tulle ruffles and embroidered with gold feather thread-work." The gown costs £56,000, or about $75,000. Which is A LOT. I'm not going to pretend that isn't an insane amount to spend on one dress, especially a dress which… isn't very versatile, you know? She can't just wear this anywhere, to any event. Which isn't to say that Meghan actually owns the dress…?
The Daily Mail checked in with Kensington Palace to see if they could any details on whether Meghan borrowed the dress, or whether she purchased it herself or someone purchased it for her. KP says, officially, that the gown was "privately purchased." Which is purposefully vague. We know that British taxpayers didn't pay for the gown, at least, but I seriously doubt Meghan bought the gown herself. I think it's more likely that it was purchased for her by Prince Charles. Charles also buys all of Kate's clothes too.
As you can imagine, Meghan's expensive dress is already causing some controversy. The hardcore Kate fans are clutching their pearls over the idea that someone else in the family might be spending Charles' money on extravagant clothing which will rarely be reworn. Anti-monarchy types are critical of Meg's "let them eat cake" vibes. And then some people just shrug and think "hey, we don't know what's really going on here, let's just have one nice thing without everyone pissing all over it."
In the black-and-white closeup engagement portrait, Meghan wore a £690 Victoria Beckham sweater from VB's 2018 ready-to-wear collection. While that's an insane amount to spend on ONE sweater, I hope she does own that piece now and I hope she gets a lot of use out of it. A classic cream-colored sweater will always be in style.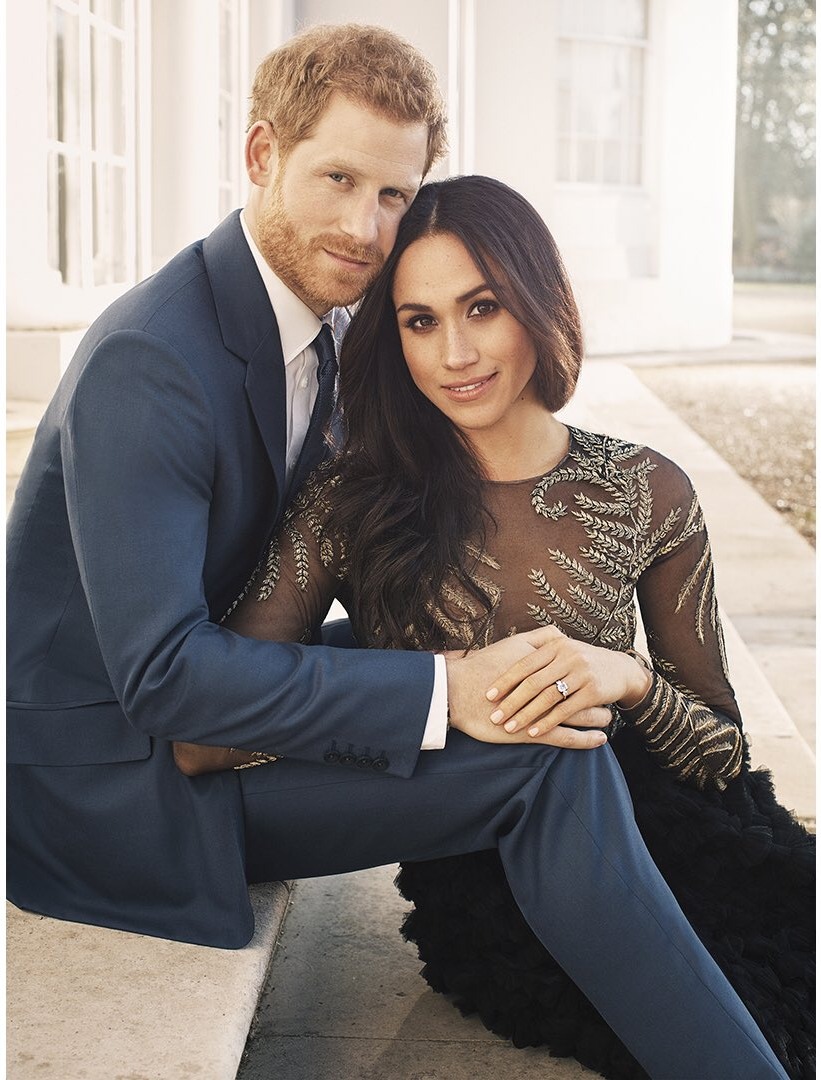 Photos courtesy of Alexi Lubomirski via Kensington Palace.