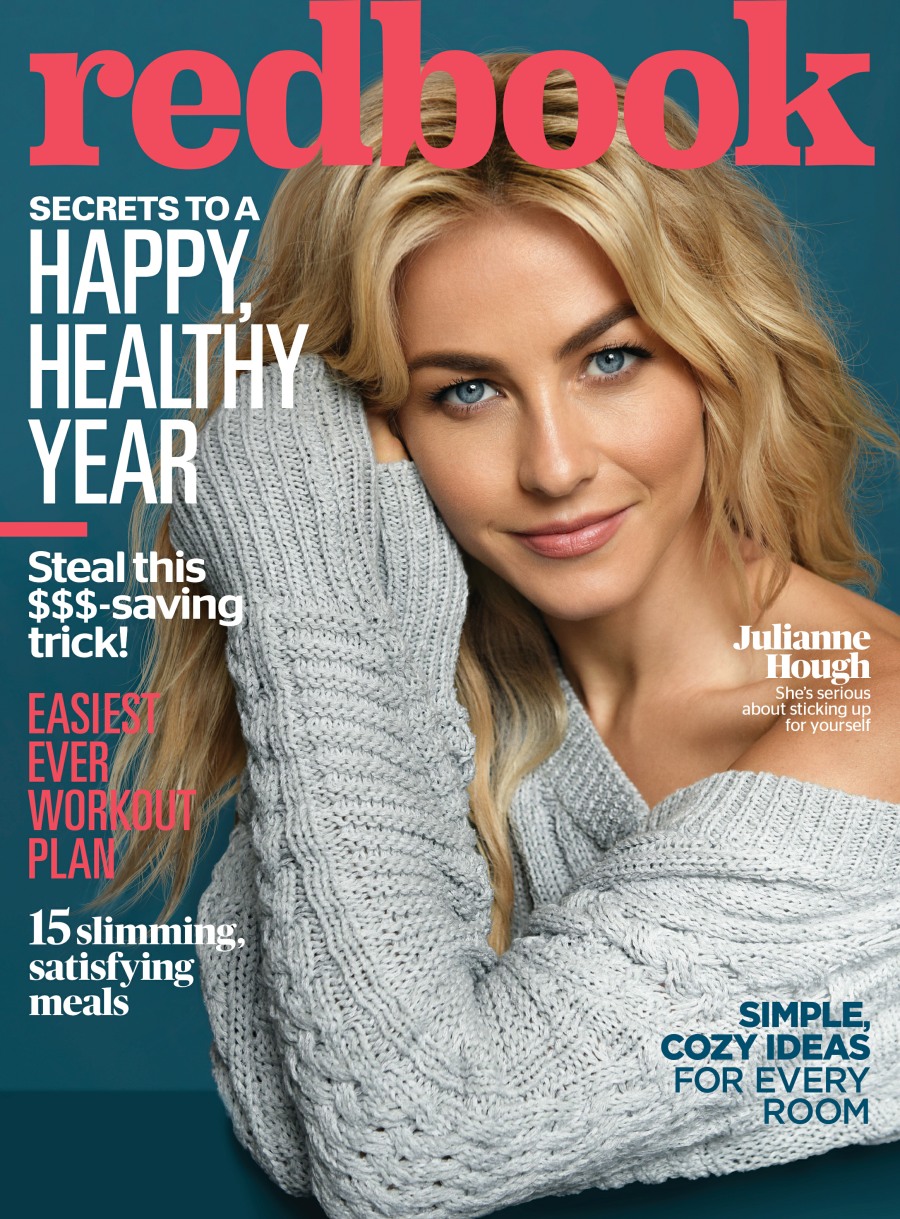 I've been surprised by how much I like Julianne Hough these days. I used to really dislike her when she was with Ryan Seacrest and when she was trying to become the next big thing as an actress. She settled down quite a bit – she married a hot hockey player, and she's been more low-key in general the past few years. She's getting ready to play "fitness pioneer" Betty Weider in Bigger, and Julianne covers the February issue of Redbook – you can see the full piece here. Some highlights:
Julianne's secret relationship tip: "We actually have a code phrase that we use. It's "same team." So if one of us feels we need to have a "conversation," we preface it with that. Like: "Hey, 'same team.' I love you, but you hurt my feelings." So the other person goes into it with an open mind, versus being immediately defensive. And we celebrate every little victory. Sometimes we'll have a special date night, and other times we'll toast over dinner at home."

On getting her body ready for her next role, fitness pioneer Betty Weider (who had an 18-inch waist) in the film Bigger: "Women in that era had bigger hips and bigger busts. I don't naturally have that hourglass shape—I'm more elongated and square, to be honest. Basically, I cut down on my cardio and was lifting a lot of weights. And if I wanted an extra bit of ice cream that day, I would eat it and it would go right to my hips. I was FaceTiming with [my husband] Brooks this morning, and I was like, "Look. My butt's bigger, my boobs are bigger, my waist is smaller." It's kind of nice!"

On being more self-accepting now than ever before: "I was very self-accepting growing up, then something switched in middle school. I would compare myself to everyone…and later I did a film where I basically was told I was fat every day, yet I was the skinniest I'd ever been. Now, when I'm self-conscious, I'll do something completely crazy or goofy to get out of my own head—something fun that reminds me of the freedom I felt as a kid before all that happened."

On bonding with friends over the good, not the bad: "I've even told some of my close girlfriends that the next time we get together, I don't want to hear anything negative. I want us to build our relationships around positive things. I'm not saying that we can't vent to each other, but friends need to support each other through good things in life too."

On staying motivated to hit the gym: "You don't squeeze brushing your teeth or taking a shower into your schedule 'if you have time.' I try to treat working out like it's the same kind of health must… [Also] I find it difficult to do the same thing all the time. It's like, Kill me now. I need a class where there are people and music. Atmosphere is huge."
When I'm covering these actresses and models talking about their workouts, I'm often left feeling like I'm the weirdest person in the world for NOT enjoying crowded atmospheres in gyms, or NOT taking classes and having to talk to people. I'm sweaty, I'm listening to my own music, I'm in my own little zone and that's how I want it – I wouldn't be able to work out if my only options were taking classes and listening to the same music and having to interact with people. I do like what she says about "same team" – that's a nice technique, almost like it's the emotional "safe word" for her relationship. Like, same team but you need to stop being such an insensitive douchebag, mmkay?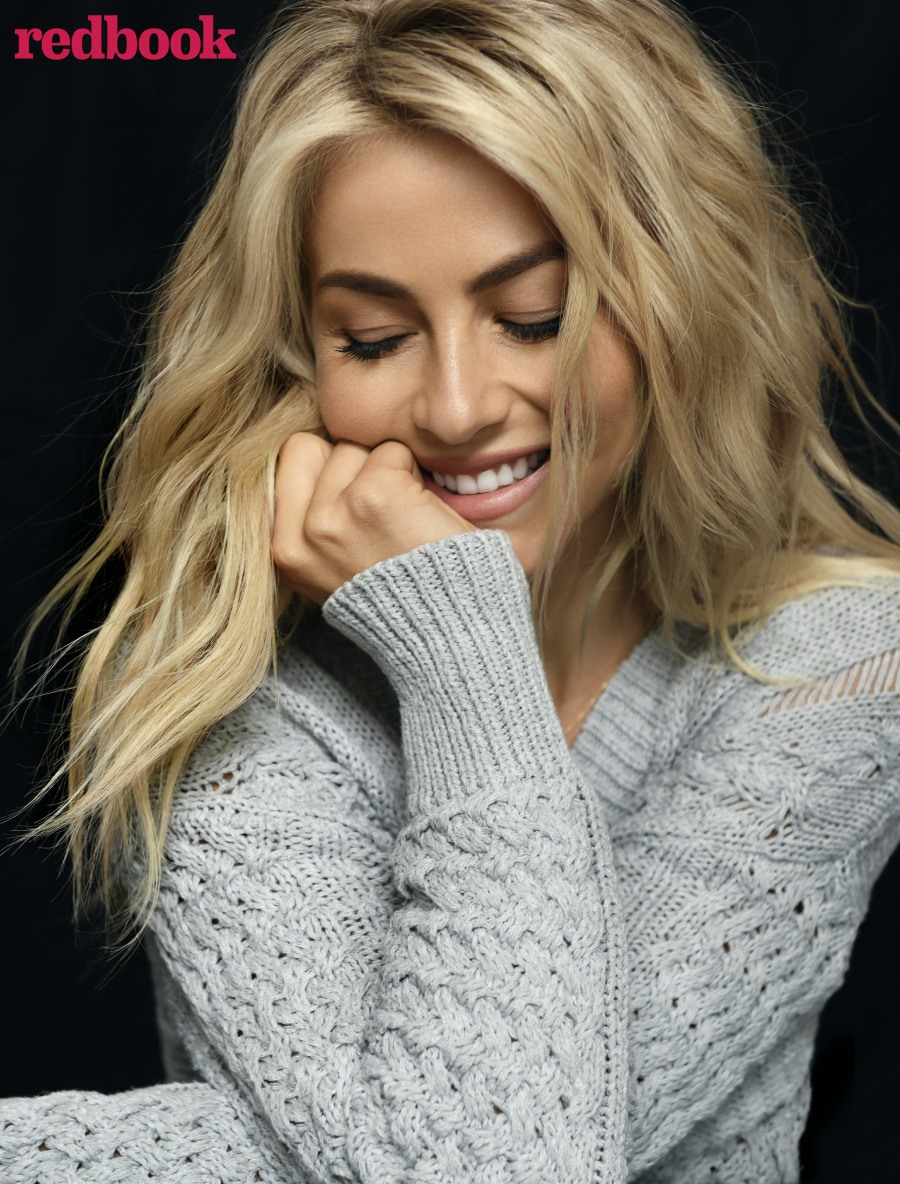 Photos courtesy of Hudson Taylor for Redbook.