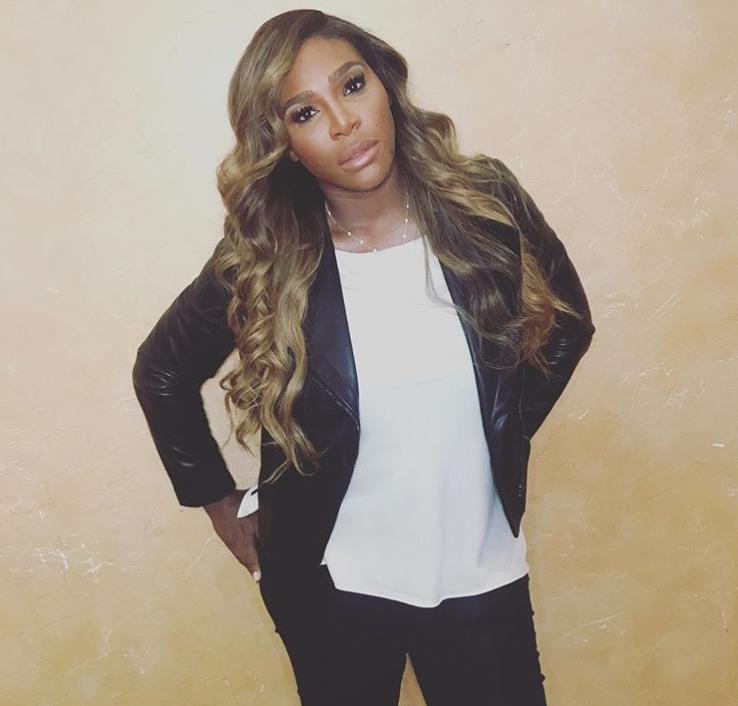 Over the New Year's weekend, Serena Williams played her first match in a year. She had not played in any kind of tournament or exhibition since she won the Australian Open while 8-9 weeks pregnant in January 2017. She gave birth to baby Alexis Olympia on September 1st, then she married Alexis Ohanian a few months later. She posted videos where it seemed like she was still playing tennis while pregnant, but she's been busy with other stuff since September, obviously.
Anyway, she went to Abu Dhabi for an exhibition – and I would imagine it came with a HUGE paycheck – and she lost to 2017 French Open winner Jelena Ostapenko. It was actually a fun vibe – Ostapenko wasn't going for the jugular, and she clearly idolizes Serena, and Serena's groundstrokes and shots looked good. She just seemed rusty. She's still scheduled to play the Australian Open in less than two weeks, and this Abu Dhabi exhibition is the only "tune-up" event on her schedule. My guess is that Serena will make it a few rounds in Melbourne, but she won't really get going until Miami, probably. And maybe Wimbledon? That's my hope. Here are some highlights from the exhibition:
To celebrate the new year, Serena posted some Instagram slideshows to take stock of how much had changed for her in one year. All of this is incredibly cute. I'm not even a baby person and I want to cuddle baby Olympia. She's so beautiful!!
Photos courtesy of Serena's Instagram.