North West's side-eye says it all, right? Kim Kardashian posted this Instagram over the New Year's holiday weekend. It would have been a sweet family photo if Kim's Photoshop elves hadn't taken it upon themselves to work their magic on Kim. She looks like Donatella Versace had a Kardashian baby with vintage Jessica Simpson or something. Kanye looks nice though. And North and Saint are adorable. They're sort of the Greek choir to Kim's nonsense at this point – their wordless expressions tell the deeper story. Anyway, we might see fewer photos of Kim and the kids in 2018, because Kim's New Year's resolution is… to put down her phone. Hm.
Kim Kardashian has revealed what her 2018 new year's resolution is – and it's not good news for her millions of online followers. The reality star, 37, has vowed to improve her life by "being on her phone less" – despite having built her brand through selfies, apps and emojis.

The 'Keeping Up With The Kardashians' star pledges to be "more in the moment", having enjoyed more quality time with her family this year in the aftermath of her Paris robbery.

She announced on her website: "My New Year's resolution is to be on my phone less and be more in the moment."

Previously Kim blamed her social media activity for making her vulnerable to the Paris robbers who targeted her in October 2016 – which explains why she didn't reappear on apps for three months. Reflecting on the attack, she said: "What I think happened now, after like thinking about it so much, is that there was probably a group of guys that were following us the entire trip. I was Snapchatting that I was home and that everyone was going out. So I think they knew [bodyguard Pascal Duvier] was out with Kourtney and that I was there by myself. They had to have known we were leaving that I was there by myself. They had to have known we were leaving that day. They had this window of opportunity and just went for it," she added.

At the time, Kim took a break from the spotlight and loved her "slower life" without constant online updates.
Honestly, I don't even remember if Kim had any major social media moments in 2017. In previous years, Kim's Instagrams and tweets regularly went viral and became major talking points and gossip stories week after week, month after month. Post-robbery, she really did take a step back. So… it doesn't surprise me that she still wants to take a step back and not live on her phone, or on social media.
Also: OMFG this holiday photo. This is the creepiest, most disturbing thing I've maybe ever seen. It looks like a promotional photo from a holiday horror movie.
Christmas 🎄 2017 pic.twitter.com/nR4Y4PBnds

— Kim Kardashian West (@KimKardashian) December 31, 2017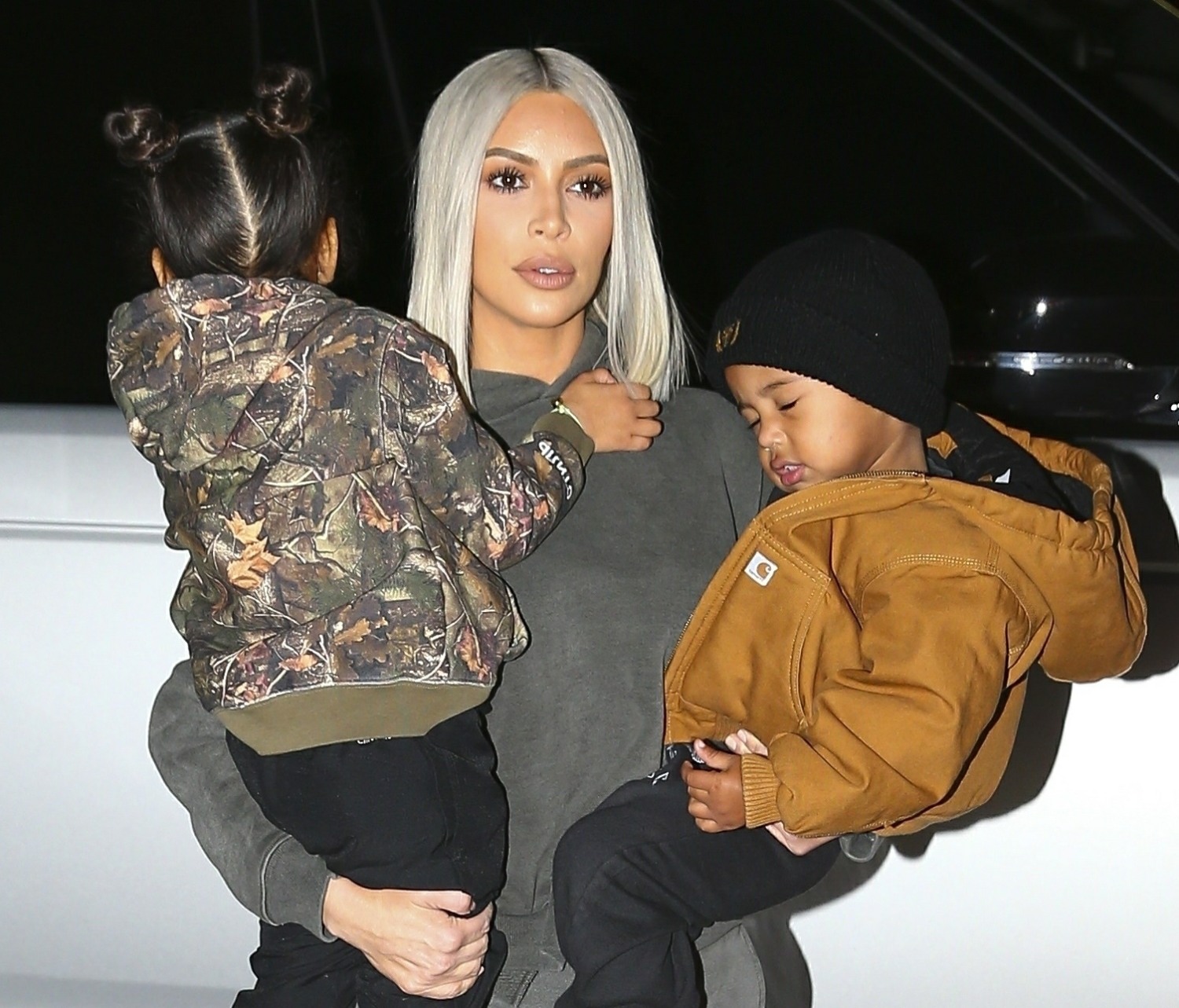 Photos courtesy of Backgrid.