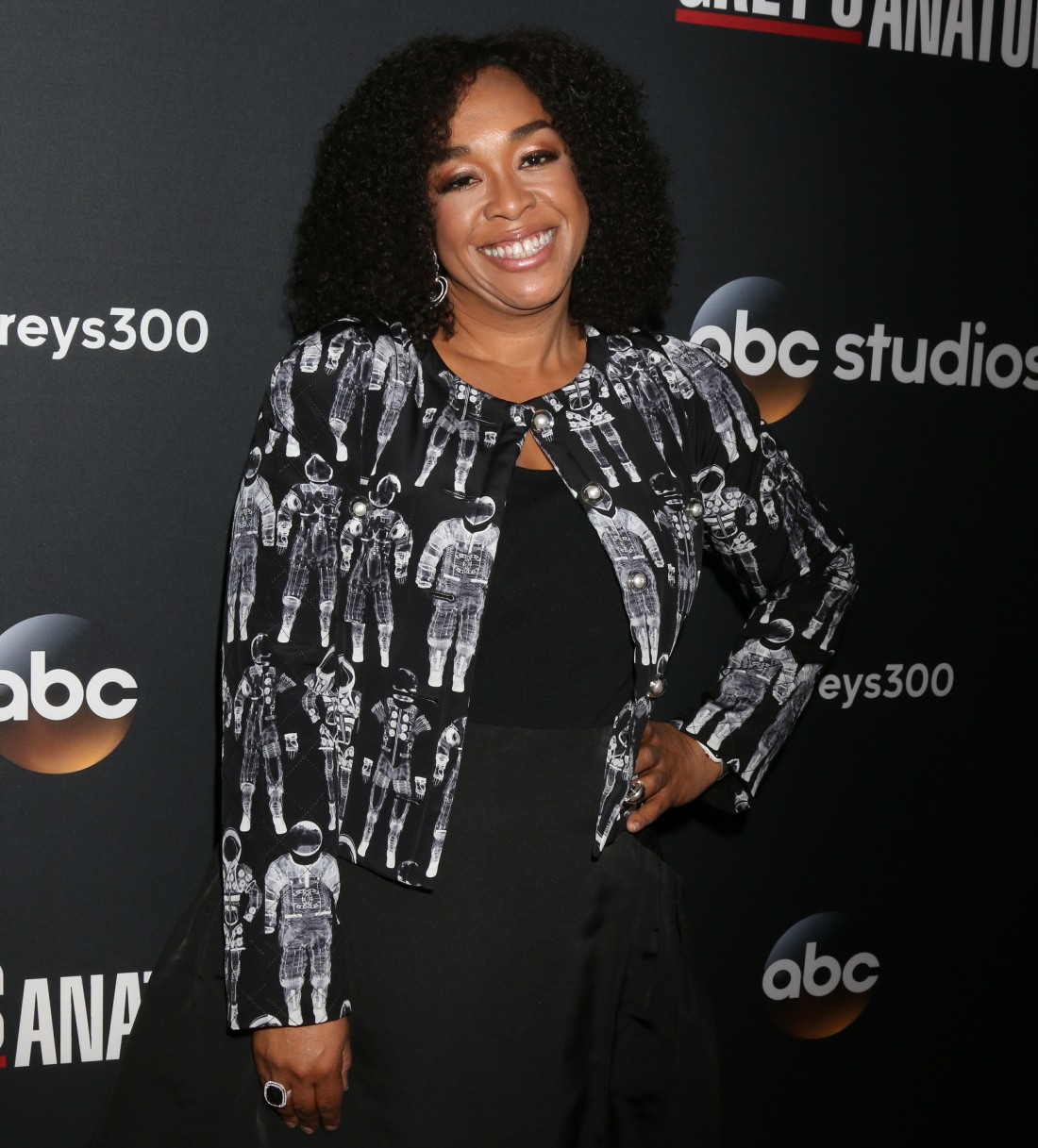 As the Sex Predatorgate scandal exploded three months ago, I think many celebrities understood that this was a transformative moment in Hollywood, and hopefully a transformative moment for how we, as a society, talked about and dealt with sexual harassment and abuse in the workplace. There were many people offering suggestions for what to do next, perhaps an all-woman committee, perhaps mass firings of abusive men and their enablers, perhaps a lot more. Few of those suggestions have gotten much traction, because sometimes structural changes move slowly. But here's something genuinely great: the women – and it's mostly women – of Hollywood using this conversation to begin an initiative that will help women in other industries.
Three hundred prominent Hollywood women — including Shonda Rhimes, Reese Witherspoon, Ashley Judd, America Ferrera, Natalie Portman, Emma Stone, Kerry Washington, Jill Soloway and Donna Langley — have launched an initiative to fight systemic sexual harassment in the workplace. Called Time's Up, the plan includes a legal defense fund to help women in blue-collar industries protect themselves from sexual misconduct, support for the "50/50 by 2020" effort to bring gender parity to the executive suites at Hollywood studios and talent agencies, and the call for women to wear black to the upcoming Golden Globe Awards as a sign of solidarity with victims of sexual harassment.

The New York Times reports that though Time's Up has no central leaders, it is made up of numerous committees and includes Rhimes and Witherspoon among the keys players, and its initiatives — which also includes the anti-sexual harassment commission unveiled last month and chaired by Anita Hill — cover legislation, corporate policy, hiring practices and aggregating important resources. Well-known contributors to the defense fund, currently accepting donations on the GoFundMe platform, include Ava DuVernay, Gwyneth Paltrow, Jennifer Aniston, Regina King, Felicity Huffman, Megan Ellison, Kate Hudson, Viola Davis, Alicia Vikander, Amy Poehler, Olivia Munn, Taylor Swift, Jessica Chastain, among many others.

"Earning a living should not come at the cost of anyone's safety, dignity or morale," stated Rhimes in the announcement. "Every person should get to work in an environment free from abuse, assault and discrimination. It's well past time to change the culture of the environment where most of us spend the majority of our day — the workplace. Fifty-one percent of our population is female, over 30 percent of our population is of color. Those are important, vital, economically powerfully voices that need to be heard at every level. Time's Up is working to make sure the people walking the corridors of power within the workplace and in politics truly reflect the full mix of America — the real America that looks like and includes all of us. Look, this isn't going to be easy but it is right. And fighting for what is right can seem hard. But letting what is wrong become normal is not easier — it is just more shameful."

"To every woman employed in agriculture who has had to fend off unwanted sexual advances from her boss, every housekeeper who has tried to escape an assaultive guest, every janitor trapped nightly in a building with a predatory supervisor, every waitress grabbed by a customer and expected to take it with a smile, every garment and factory worker forced to trade sexual acts for more shifts, every domestic worker or home health aide forcibly touched by a client, every immigrant woman silenced by the threat of her undocumented status being reported in retaliation for speaking up and to women in every industry who are subjected to indignities and offensive behavior that they are expected to tolerate to make a living: We stand with you. We support you," the letter reads. "We remain committed to holding our own workplaces accountable, pushing for swift and effective change to make the entertainment industry a safe and equitable place for everyone, and telling women's stories through the eyes and voices with the goal of shifting our society's perception and treatment of women."

The legal defense fund, spearheaded by Tina Tchen and Roberta Kaplan and top PR professionals, will help individuals who experience sexual misconduct including assault, abuse or harassment find legal representation. It will be housed at and administered by the National Women's Law Center and participating attorneys will work with the Center's Legal Network for Gender Equity to enable more individuals to come forward and secure legal assistance.

Prior to its formal launch, Time's Up raised more than $13 million from over 200 donors for the legal defense fund. Founding donors include Katie McGrath and J.J. Abrams, Jennifer Aniston, Meryl Streep, Kate Capshaw and Steven Spielberg's Wunderkinder Foundation, as well as agencies CAA, ICM, UTA, WME and Paradigm Talent Agency.
This is good. This is good work. This is a great idea and it will be interesting to see the follow-through and what happens next. My only criticism isn't even about the group, it's about the donors. Men in Hollywood need to step the f–k up RIGHT NOW. This is not a women's issue, it's a human-being issue, and women are not the only people who need to be funding this effort. I'm looking at you Chris Pine, Dwayne Johnson, Leonardo DiCaprio, Tom Hanks, Matt F–king Damon, Chris Rock, Jon Stewart, Ben Affleck, Kurt Russell, Ryan Gosling, Chris Hemsworth, Matthew McConaughey, George Clooney, Chris Pratt, Ashton Kutcher, Robert Downey Jr., Jon Hamm, Christian Bale and everybody else. I don't want to hear any dude say "but what can I do??" or "things need to change, it's a shame" while not giving money to Time's Up or supporting its work.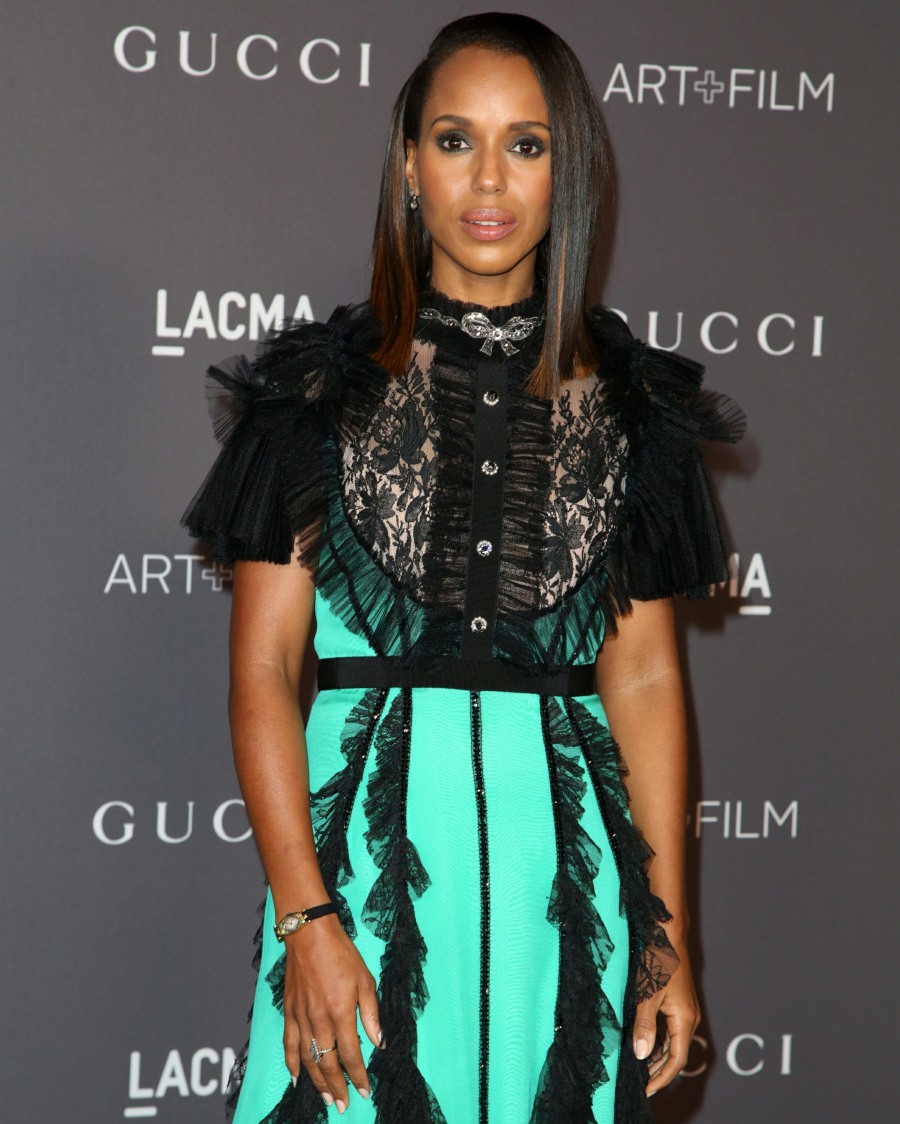 Photos courtesy of WENN.