I honestly don't remember hearing about this at the time, but apparently in November, Carrie Underwood had a bad fall outside of her home. She broke her wrist, which is what was announced at the time. But she revealed to her fan-club members over the holidays that the fall was a lot worse than people realized, that she had cut her face pretty badly and she needed more than 40 stitches… to her face alone! Good God.
Carrie Underwood is still healing from injuries she suffered after falling on the steps of her house in November. Underwood, 34, previously said that she had broken her wrist after falling outside of her home, and on Sunday she revealed that the incident also caused severe cuts to her face.

In a post to her fan club members, the country singer said that in addition to having surgery on her wrist, she required "40 and 50 stitches" to her face.

"There is also another part of the story that I haven't been ready to talk about since I have still been living it and there has been much uncertainty as to how things will end up," she wrote, according to Entertainment Tonight and Taste of Country. "It's crazy how a freak random accident can change your life. "In addition to breaking my wrist, I somehow managed to injure my face as well. I'll spare you the gruesome details, but when I came out of surgery the night of my fall, the doctor told [Underwood's husband] Mike that he had put between 40 and 50 stitches in."

The accident left Underwood unable to perform at the Country Rising benefit show held at Nashville's Bridgestone Arena soon after. Seven weeks after the accident, Underwood said that she's on the mend but "not quite looking the same."

"I honestly don't know how things are going to end up but I do know this: I am grateful," she wrote. "I am grateful that it wasn't much, much worse. And I am grateful for the people in my life that have been there every step of the way."

But with a new year underway, Underwood is optimistic for what her future holds.

"I am determined to make 2018 amazing and I want to share things with you along the way," she concluded. "And when I am ready to get in front of a camera, I want you all to understand why I might look a bit different."
This story has gotten Spidey senses tingling from far and wide. It could be that it was just a freak accident, as she said, and that no one was at fault and it was just one of those things and a legitimately bad fall. It could also be a cover story for something else… like, plastic surgery or spousal abuse or substance abuse or something involving all of the above. It's very odd. Until she tells us differently, I guess we just have to take her statement at face value and not scream "ZELLWEGER!" as soon as we see her new face. Update: I'm sorry I put "spousal abuse" as one of my first thoughts for why this could be a cover story. It was unfair and unfounded speculation.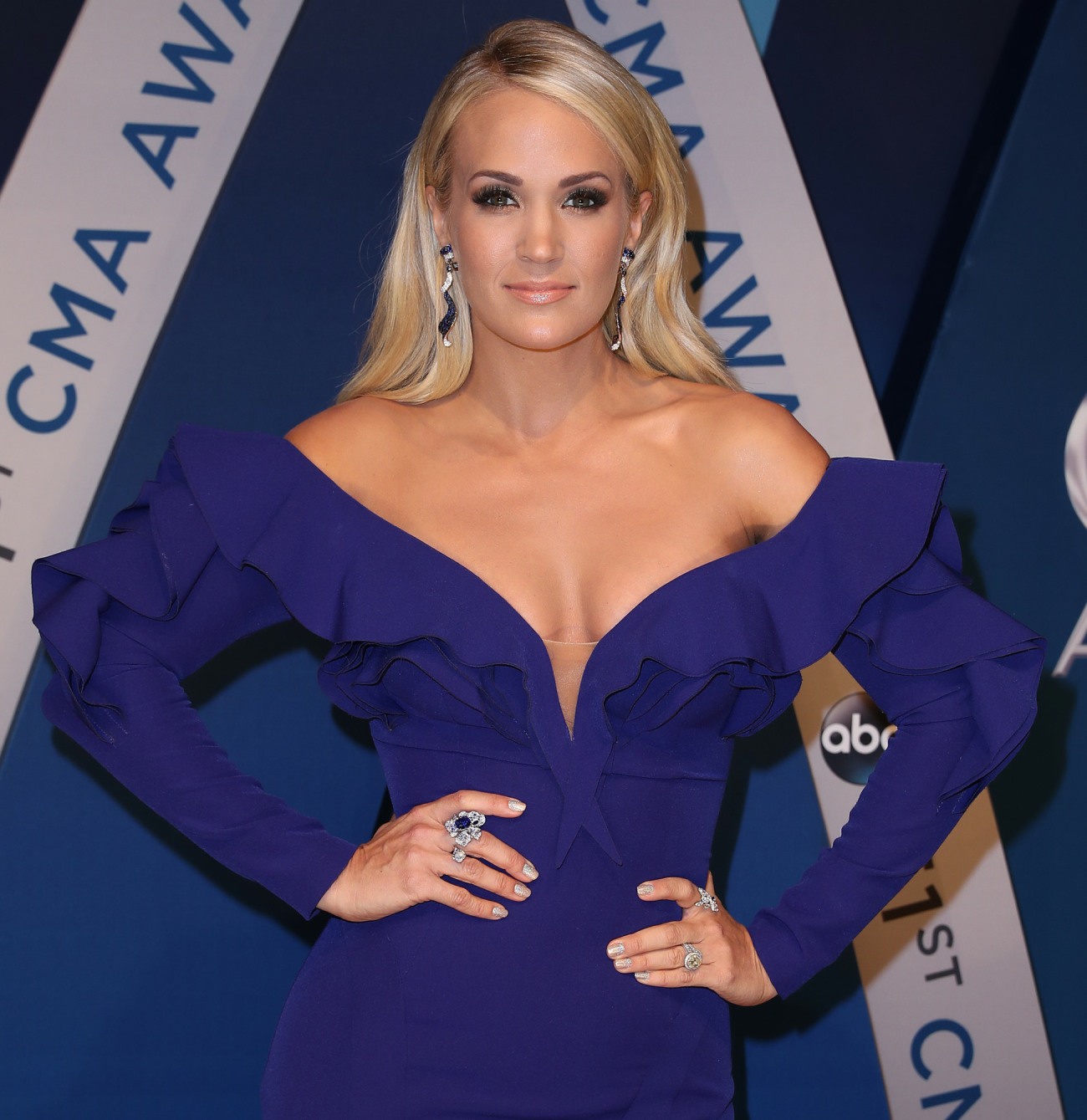 Photos courtesy of Instagram, WENN.