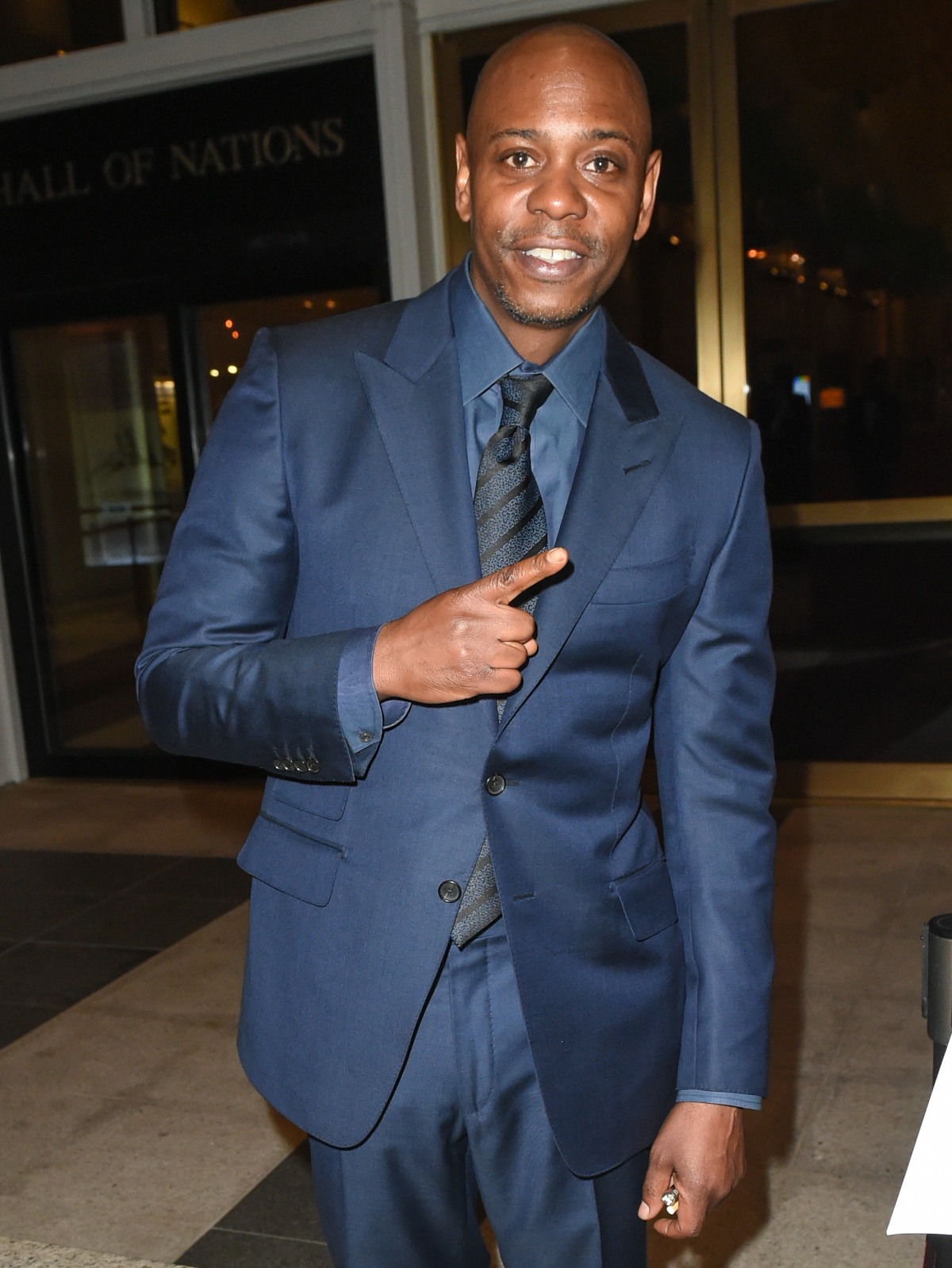 Dave Chappelle has been on some kind of comeback for the past year and a half. He's still brilliant, for sure, but his time away from the comedy circuit has sort of left its mark. By that I mean… it sure seems like Chappelle has some bad takes on some of the stories of the day. It's like he's incapable of reading the room, reading the national mood, or perhaps he's incapable of just sitting down and listening to what people are actually saying and what the national conversation actually is. Like, his takeaway from Donald Trump's Grab 'Em By the P-ssy tape was that… it was all Hillary Clinton's fault. I still don't get that.
Anyway, back in November, Louis CK was outed as a serial sexual harasser and predator. Most of his victims were young female comedians or young women who worked with him in some capacity. He exposed himself to multiple women, he jerked off in front of them, and then he and his bro enablers worked to shut those women up and discredit their stories. He ended up admitting what he'd done in a bullsh-t statement, and it became increasingly clear to me that Louis CK was one of the few "outed" sexual predators who would have a legit shot at a comeback in a few years, because of all of the bros were so eager to dismiss and minimize what he'd done. Even Matt Damon – who doesn't even know Louis CK – was eager to minimize what he'd done. So imagine how it will be with all of the comedian bros who have known Louis for years and years, like Dave Chappelle.
Dave Chappelle tackles Hollywood's sexual harassment allegations in his new Netflix stand-up — taking aim at one of the five women who accused Louis C.K. of sexual misconduct.

"I shouldn't say this, but f–k it, [C.K's] allegations were the only one that made me laugh," he said in his "Dave Chappelle: The Bird Revelation" special released on New Year's Eve. "It's terrible, I know it's terrible. I'm sorry ladies … At the same time, you know what I mean, Jesus Christ, I don't know, they took everything from Louis, it might be disproportionate, I can't tell, I can't tell, this is like where it's hard to be a man."

Chappelle, 44, went on to address C.K.'s incident with writer Abby Schachner, with whom he masturbated while on the phone. She told the New York Times that it was "one of the things that discouraged her from pursuing comedy."

"One lady said, 'Louis C.K. masturbated in front of me, ruined my comedy dreams,'" he said of Schachner. "Word? Well then I dare say, madam, you may have never had a dream. Come on man, that's a brittle spirit. That is a brittle-ass spirit, that is too much, this grown-ass woman."

He continued, joking that Martin Luther King probably wouldn't have given up his "dream" if Louis C.K. masturbated in front of him.

"Show business is just harder than that," Chappelle said, bringing up Schachner again. "Them women sound…they sound weak. I know that sounds f–ked up, I'm not supposed to say that, but one of these ladies was like, 'Louis C.K. was masturbating while I was on the phone with him.' B-tch, you don't know how to hang up a phone? How the f–k are you going to survive in show business if this is an actual obstacle to your dreams?"

Earlier in his routine he takes jabs at Harvey Weinstein and Kevin Spacey who were both accused of sexual assault last year. Chappelle's stand-up special was recorded in November at The Comedy Store in Los Angeles.
Yep, this is what we're up against. The Matt Damons and Dave Chappelles of the world want to create hierarchies of abuse and they want to tell victims of abuse and harassment that they – the victims – don't have any right to tell their stories, to feel victimized, to feel like they've had something taken away from them professionally or personally. Men truly don't understand how demoralizing it is to be harassed and abused. They think "well why didn't she hang up the phone" or "why didn't she say something" – and if those women had done those things, these men still would have found some way to impugn their stories. It's just awful.
As for the argument that "comedians get to say what the rest of us can't" – if this was Dave Chappelle working through a comedic bit in some backwater comedy club, I might be more forgiving. But this is his ACT. He filmed this for a Netflix special. Clearly, he already felt like he had worked through the bit and no changes needed to be made.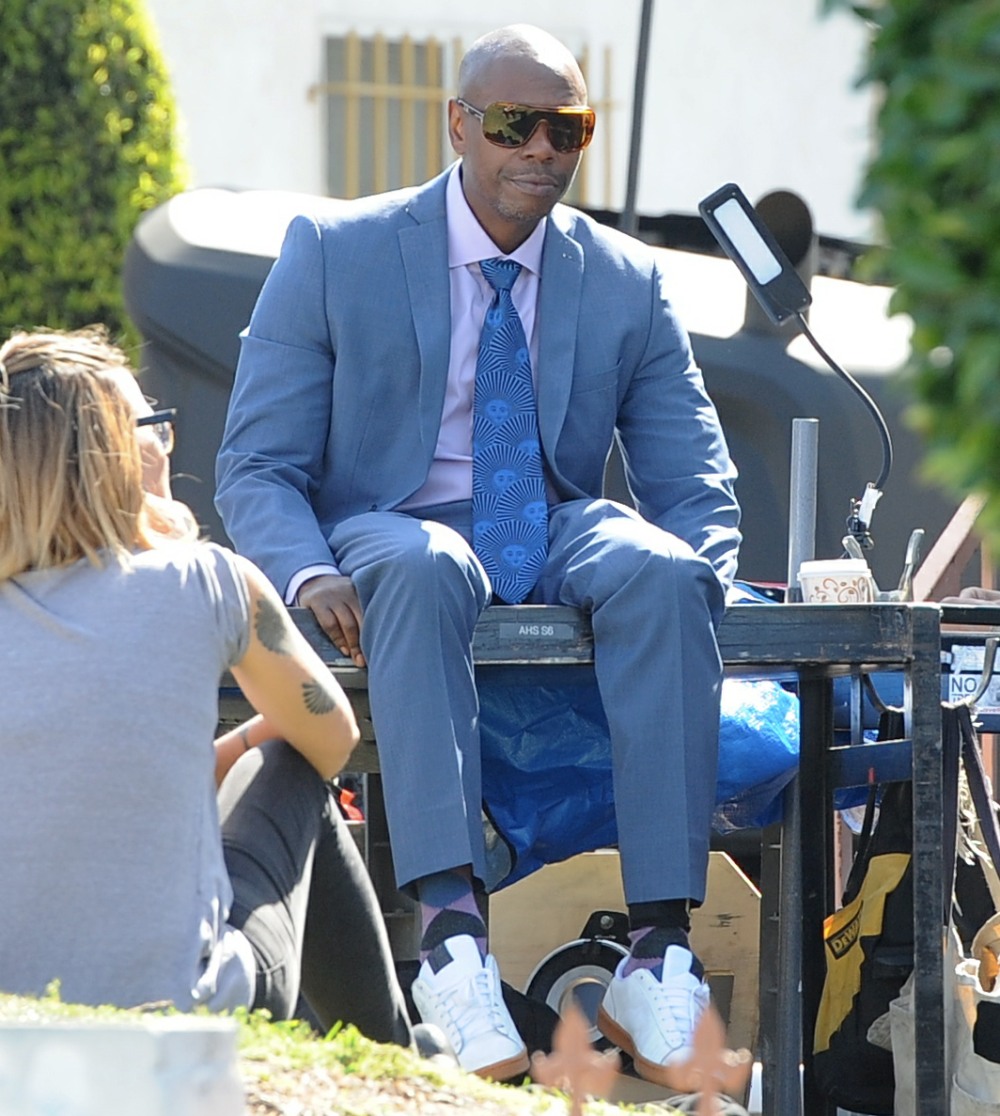 Photos courtesy of WENN.