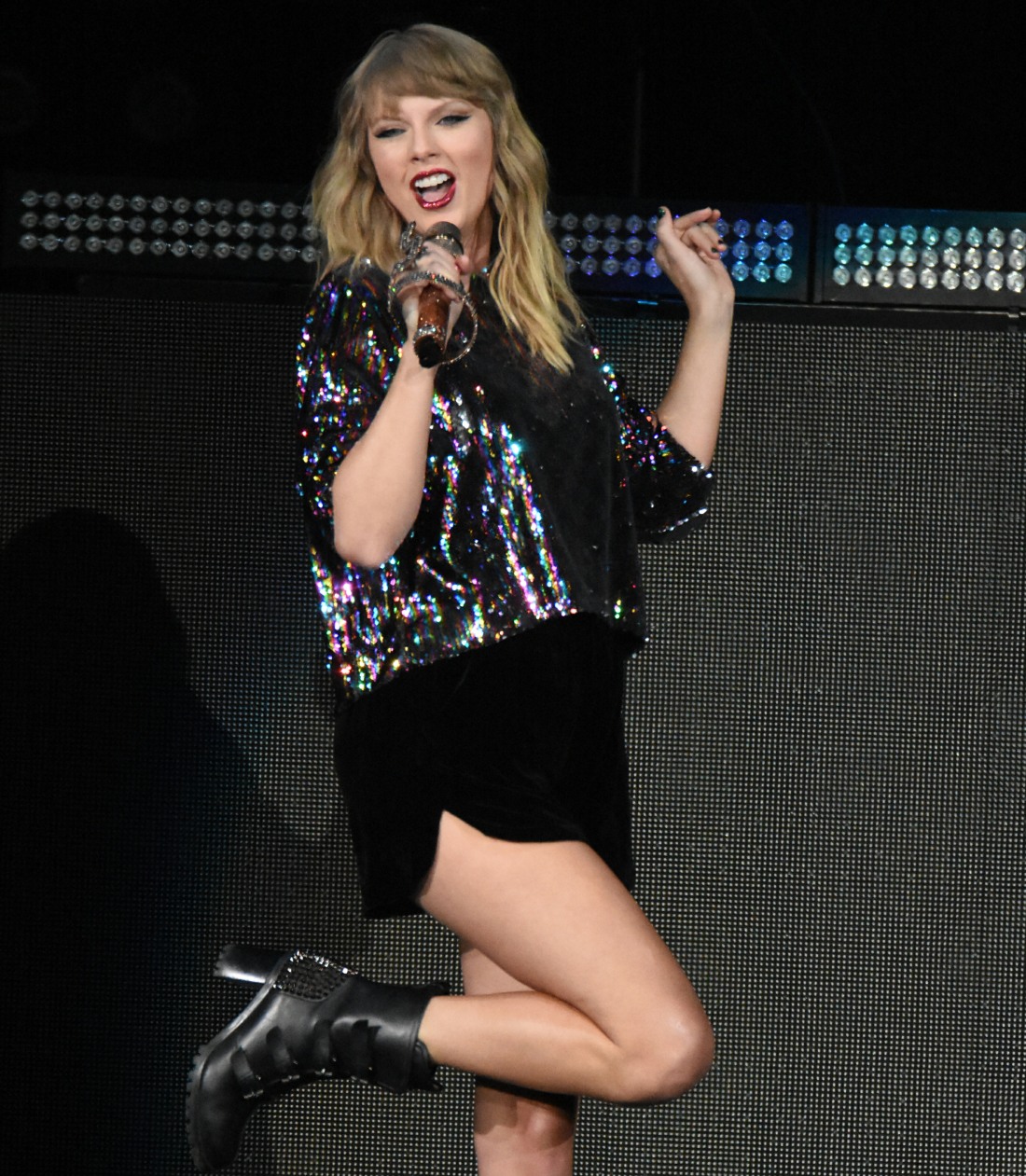 Taylor Swift's latest album, Reputation, returned to #1 on the Billboard charts over the holidays. I'm sure that made her happy – she probably loves that she's the #1 artist leaving 2017 and entering 2018. I don't know what to expect from Swifty in 2018, but I would imagine it will involve lots of touring, very few interviews, perhaps one breakup and making a sh-tload of money. Same as every year! As for the Reputation Tour, fans are already pretty angry about the ticket prices, and Ticketmaster confirms that none of the dates has sold out yet, which is unusual for Taylor's tours.
What is Taylor Swift's "Reputation" worth? Not the jacked-up prices she's charging for concert tickets. That's the verdict from ticked-off fans, who are balking at buying seats for the 28-year-old pop star's tour to promote her new "Reputation" album, citing stratospheric markups and greedy sales gimmicks. "I paid $150 for my ticket with amazing seats for the 1989 tour. Now for the same seats I have to pay about $500," Twitter user "swiftieloves" recently griped.

A look at Ticketmaster's interactive seat charts confirms that Swift's schedule of 33 dates for the North American "Reputation" tour has yet to produce a single sellout, from its May 8 launch in Phoenix to its Oct. 6 finale in Arlington, Texas. That's despite seats being available to the general public since Swift's birthday on Dec. 13. By comparison, all the dates on Swift's "1989" tour in 2015 "sold out within minutes," according to concertsandsports.com.

"Sales so far have been a mega disappointment," one music industry insider told The Post. "There are hundreds if not thousands of tickets left for every show."

The stumble out of the gate is especially embarrassing given that the "Reputation" album sold more than 1 million copies within four days of its Nov. 10 release. On top of high prices, some prospective buyers are getting irked by Ticketmaster's "Verified Fan" program, which required participants to register weeks before tickets went on presale, proving they were bona fide fans and not bots looking to buy tickets for scalpers. Ticketmaster, which has used Verified Fan for U2 concerts, "Hamilton," "Springsteen on Broadway" and other big shows, told The Post the program tries to "provide fans with the most reliable access to tickets and combat bad actors that use bots that subvert that process."

But Verified Fan — which got rebranded to "Taylor Swift Tix" for the tour — has added a controversial feature called "boosts" that promises fans a chance to "improve [their] position in line to purchase tickets." Some boosts were innocuous, such as joining Swift's official mailing list. But others cost money, such as pre-ordering the "Reputation" album, shelling out $50 for a T-shirt or purchasing the $60 snake ring that Swift wore in her "Look What You Made Me Do" music video.

"To get 'further in line' to buy Taylor Swift tickets she wants you [to] buy merch from her … this greedy snake," Twitter user "Q_Taryntino" fumed. Music blogger Bob Lefsetz called Taylor Swift Tix "a tone-deaf scam" that amounts to "upselling with a theoretical benefit" rather than a guarantee of better seats. Indeed, some fans who bought into the "Reputation" tour's presale between Dec. 5 and Dec. 8 got nasty surprises when tickets opened up to the general public five days later.

"I wasted my time buying with the presale code as the tickets available to the public were much better," Twitter user "paigelizabethh" wrote. "Any particular reason that #Reputation tickets in the 100s section during presale last week were $446 APIECE and now they're $267????" asked "bigbiiisch."

Ticketmaster touted Taylor Swift Tix as "an unparalleled success," saying it delivered "the biggest registration we've ever had." By charging higher prices and blocking out scalpers, Swift and her tour promoter Louis Messina could fatten their coffers by as much as $1.5 million per show, according to an estimate in Billboard. That sounds like a shrewd business strategy, but Swift still has a lot of tickets to sell to make that upside. In the meantime, the "Swifties" are getting restless.

"Taylor Swift's 1989 tour tickets sold out in only a couple of hours," one disaffected fan, "alexiam77," tweeted. "Today, you can *still* get really well-placed Reputation floor seats. If that doesn't tell you your tickets are too expensive, idk what will."
How much of this is Taylor's fault specifically? I don't know. I think Taylor has great business sense and marketing sense, and she's got a great team of people around her, helping her rake in all of that $$$. But… Taylor and her team got really greedy on this one, and they're alienating their base of fans. No amount of "private listening sessions" will change that. This looks like what she is: manipulative and shrewd. Which is fine, except that she wants her image to be naive, sympathetic, forever-victim and humble.
Also: Madame Snake actually used snakes on her Christmas card, I sh-t you not.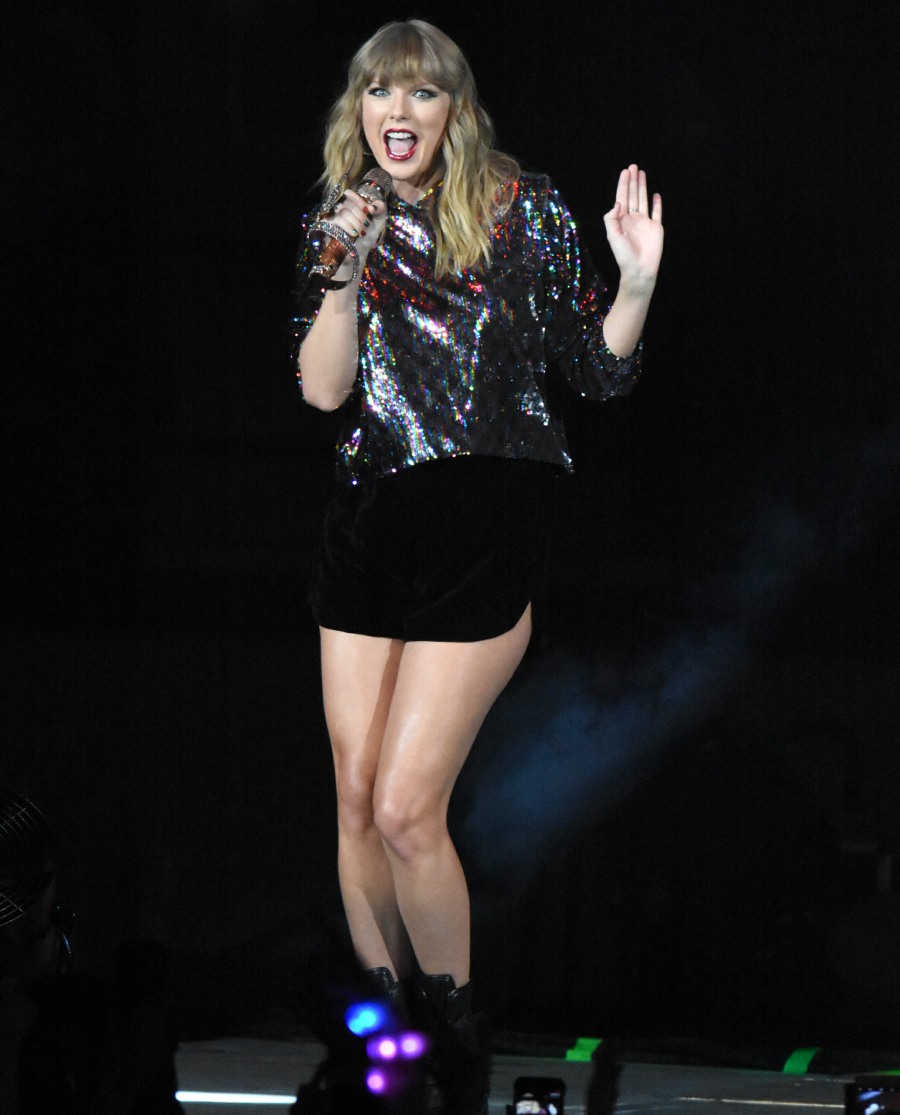 Photos courtesy of WENN.