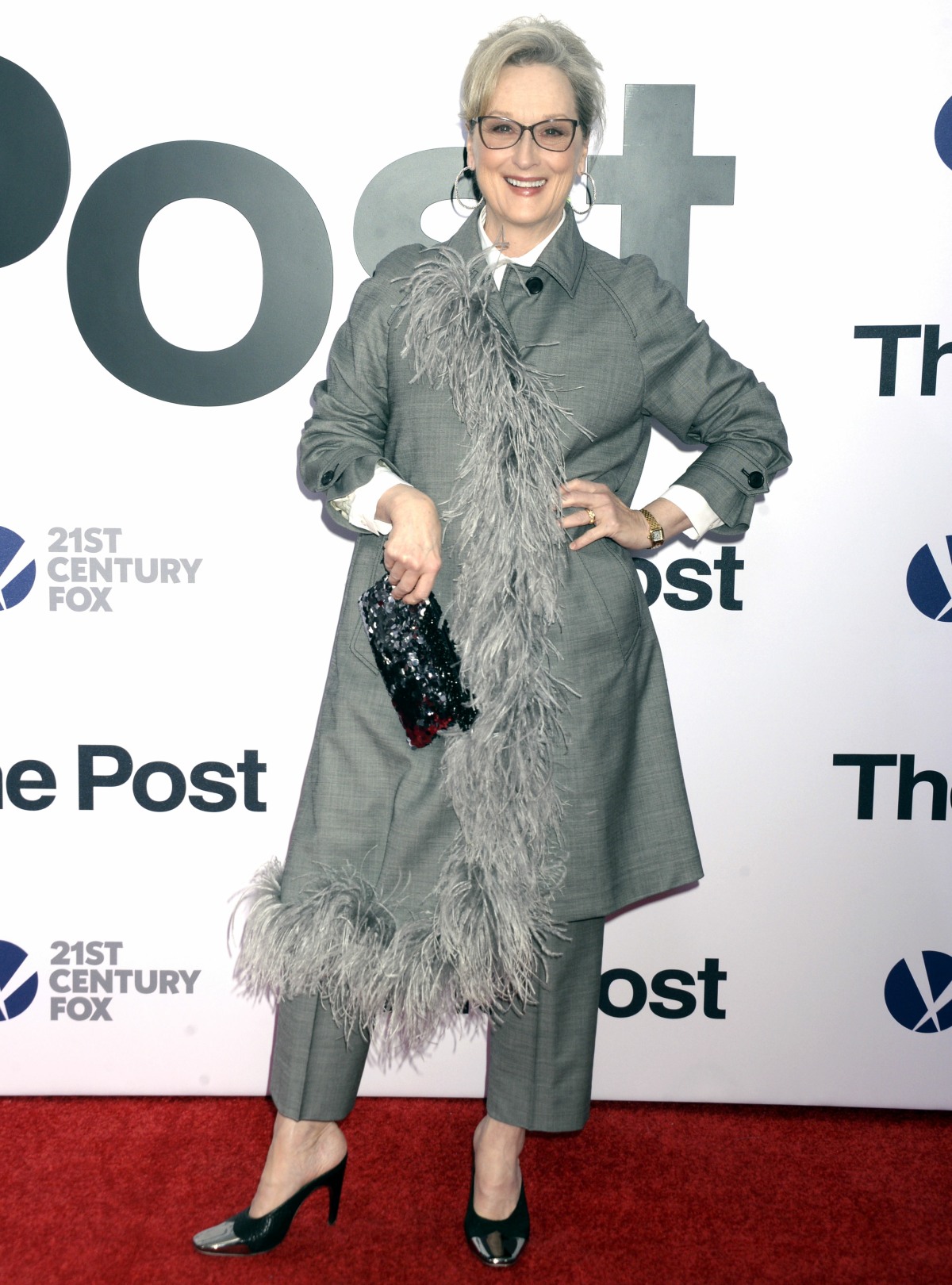 Meryl Streep and Tom Hanks sat down with the New York Times to discuss their new movie, The Post, but of course they ended up talking more about Sex Predatorgate, #MeToo and Dustin Hoffman – you can read the full piece here. To be clear, I have complicated feelings about Meryl Streep – I will gladly defend her on some issues, and I will happily yell at her when she does and says dumb sh-t. I continue to be befuddled by the insistence of Rose McGowan and many other people that Meryl "knew" all about Harvey Weinstein and did nothing. I still don't understand why Meryl is being so singled out on the issue of Weinstein, especially when Meryl actually says a bunch of other sh-t that deserves to be analyzed and discussed further. Anyway, some highlights from the NYT piece. Prepare yourselves, because none of this is very good.
On Rose McGowan calling her out: Streep said she found out people were upset with her after an episode of Morning Joe — she doesn't have a "Twitter thing" or Facebook. Streep explained that getting called out "underlined my own sense of cluelessness," and the fact that an "evil, deeply evil, and duplicitous" person could be such a champion of her work. Referring to the #MeToo movement, Streep then said that "some of my favorite people have been brought down by this," but noted that Weinstein was not one of them.

Meryl is basically yelling "look over there" when asked about her silence: "I don't want to hear about the silence of me. I want to hear about the silence of Melania Trump. I want to hear from her. She has so much that's valuable to say. And so does Ivanka. I want her to speak now."

Whether Dustin Hoffman slapped her during 'Kramer v. Kramer': "That was when we were making Kramer vs. Kramer. This is tricky because when you're an actor, you're in a scene, you have to feel free. I'm sure that I have inadvertently hurt people in physical scenes. But there's a certain amount of forgiveness in that. But this was my first movie, and it was my first take in my first movie, and he just slapped me. And you see it in the movie. It was overstepping. But I think those things are being corrected in this moment. And they're not politically corrected; they're fixed. They will be fixed, because people won't accept it anymore. So that's a good thing.

She experienced sexual harassment when she was younger: "Back in the day, when everybody was doing cocaine, there was a lot of [expletive] behavior that was inexcusable. But now that people are older, and more sober, there has to be forgiveness, and that's the way I feel about it. I mean, I was really beaten up, but I don't want to ruin somebody's mature life. I just don't. I do think if the world is going to go on, we have to find out a way to work together, and know that it's better for men if they respect us deeply as equals."
This feels like Peak Meryl: "I don't want to hear about the silence of me. I want to hear about the silence of Melania Trump." Really, Meryl? Don't get me wrong, I think Melania and Ivanka have a responsibility and a duty to speak up and speak out too, but I know it's not going to happen. But the larger point is that Meryl is doing the same f–king thing to other women that people did to her: blaming women for the predatory, criminal and immoral behavior of men. Meryl isn't responsible for what Harvey Weinstein did to hundreds of women, and truly, Melania is not responsible for her husband's misogyny, serial sexual assaults and harassments.
As for Dustin Hoffman slapping Meryl… yes, I believed it when Vanity Fair talked about it, and I still believe it knowing the extent of Hoffman's terrible behavior over the years. Meryl is too… forgiving, or something. Like, she's working too hard to normalize, explain, justify and excuse all of this sh-t.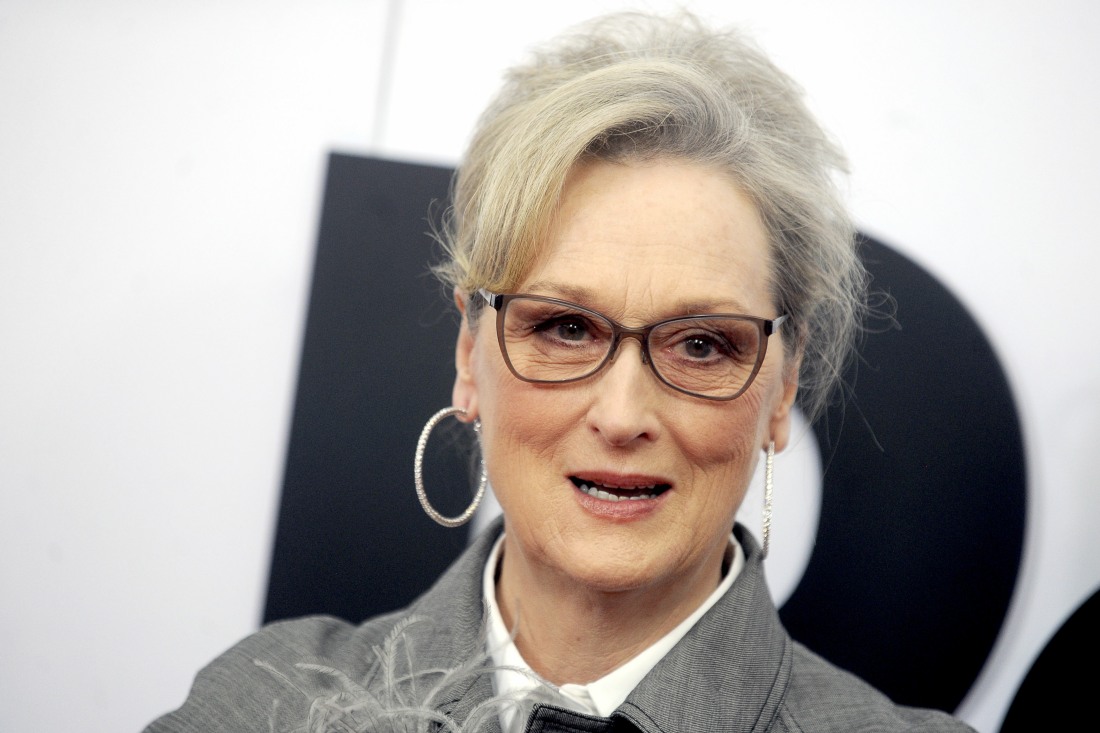 Photos courtesy of WENN.