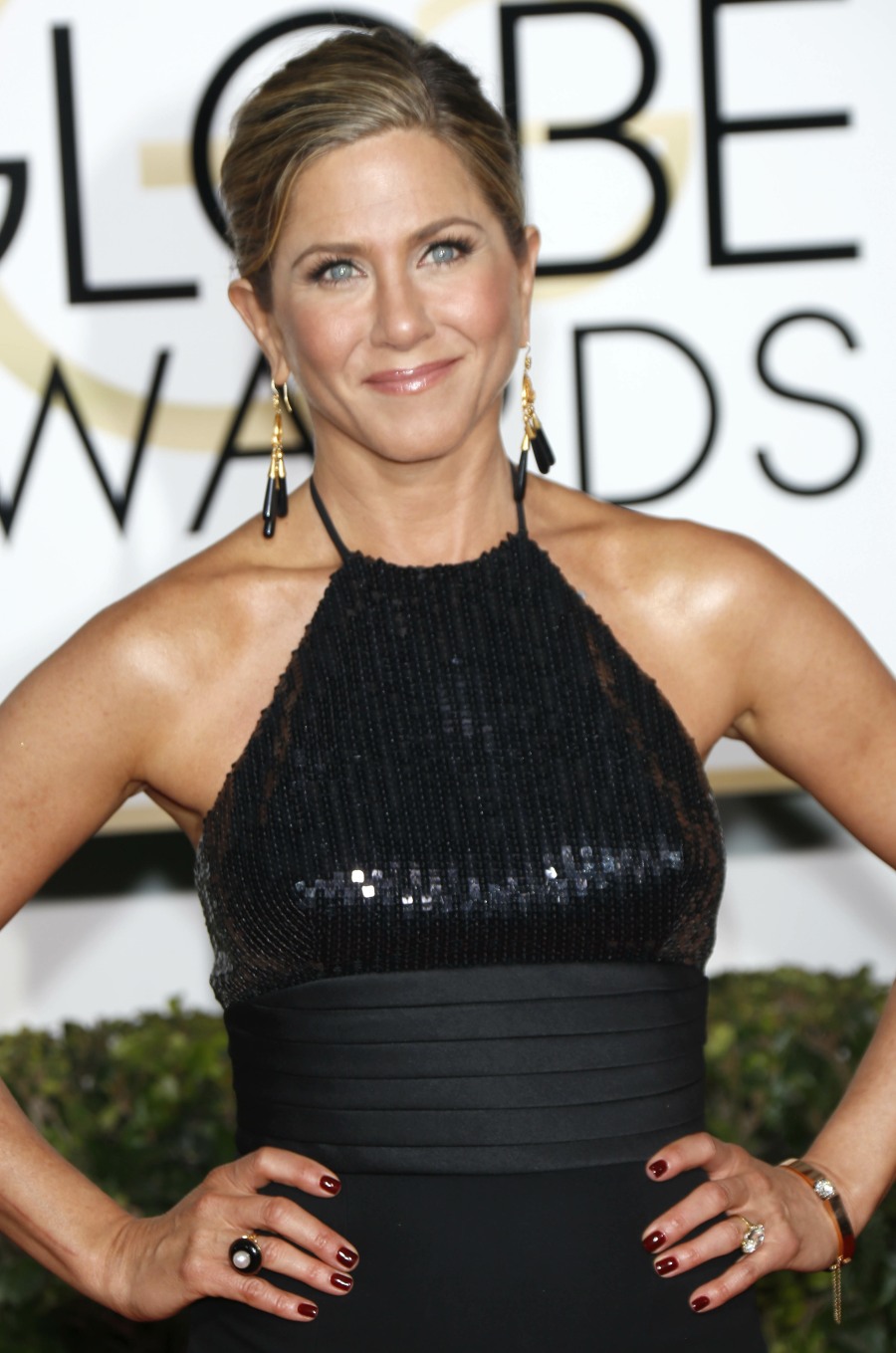 As we discussed in December, ladies hatched a plan to wear black in solidarity at the Golden Globes on Sunday. There was immediate backlash to the proposed solidarity-fashion by none other than Rose McGowan, but it seems like the all-black thing is still happening. Even the men are getting involved. Basically, this is probably going to be the most goth Golden Globes ever. We'll call it the Goth Globes. And I will feel at home. I'm wearing all black right now, not out of solidarity, but just out of habit. Apparently, stylists are having a hell of a time finding enough black gowns for the Globes though. Which is sort of funny.
What to wear to the Golden Globes? All black? "Me Too" buttons? Marchesa? Despite the wardrobe war of words that erupted over the plan for actresses to dress in all-black at the Golden Globes to protest gender inequality in Hollywood, the red carpet blackout for Jan. 7 is still on track. Representatives from L.A.'s fashion and accessory showrooms in the business of dressing celebrities are reporting a run on all-black clothing, from gowns to cocktail dresses to men's suits. "Every request we've received thus far has been for black," reports one publicist, noting that "it's been quite a shuffle for fashion agencies."

"We are working hard to get in more all-black options to support those who are adhering to the Golden Globes consensus," and that includes menswear, said another rep, noting that Hollywood's peacocks are turning it down a notch. "It's going to be an inevitable thing out of solidarity. I think the majority of men are going go safe in a black suit with a white shirt so no one's going to look the odd man out," says New York-based stylist Michael Fisher, who is dressing nominees Hugh Jackman (The Greatest Showman) and Sam Rockwell (Three Billboards Outside Ebbing, Missouri).

Although many A-list actresses team up with fashion houses months before the Golden Globes on one-of-a-kind, custom-made gowns — in 2017, Ruth Negga wore a custom silver Louis Vuitton, and Priyanka Chopra a custom Ralph Lauren hand-embroidered look that took 1,800 hours to make — even those special pieces are being ditched.

"We had a few custom pieces in the works that we've had to shift to the SAG Awards or Critic's Choice Awards," says a fashion publicist, adding that she expects accessories to play a more prominent role against the sea of black clothing, including "big and bold jewelry pieces and perhaps some custom clutches."

The fashion frenzy started last week when reports surfaced about the planned protest, an idea that sources say originated with the prominently female Golden Globes nominated cast of Big Little Lies (Reese Witherspoon, Nicole Kidman, Laura Dern and Shailene Woodley) as a way to acknowledge the cultural awakening that began in Hollywood in October with sexual assault allegations against Harvey Weinstein and has now touched nearly every other industry. Almost immediately, a black-lash began: Hollywood Foreign Press Association member Jenny Cooney wondered on social media, "Why should women not stand proud and in living color to show we will not be subdued and held down?"

Still, most image makers, not wanting to spoil the impact of whatever happens on the red carpet, are keeping clients' Golden Globes dressing plans close to the vest. Stylist Karla Welch, who works with The Handmaid's Tale's Elisabeth Moss says, "I support all women coming together to collectively make a statement in whatever way they choose."
Basically, it's not that those special, one-of-a-kind, handmade gowns in fuchsia, turquoise, blood red, gold, mauve, lilac, cobalt and orange are being thrown out the window. We'll see those gowns at the Critics Choice Awards (on January 11th) and the SAGs (January 21st). Sunday's Goth Globes will be a sea of black, with maybe some big statement earrings or a few red clutches. You know what the next thing is, right? The next thing is going to be "judging the women who didn't wear black at the Goth Globes." Like, those women will be called traitors or something.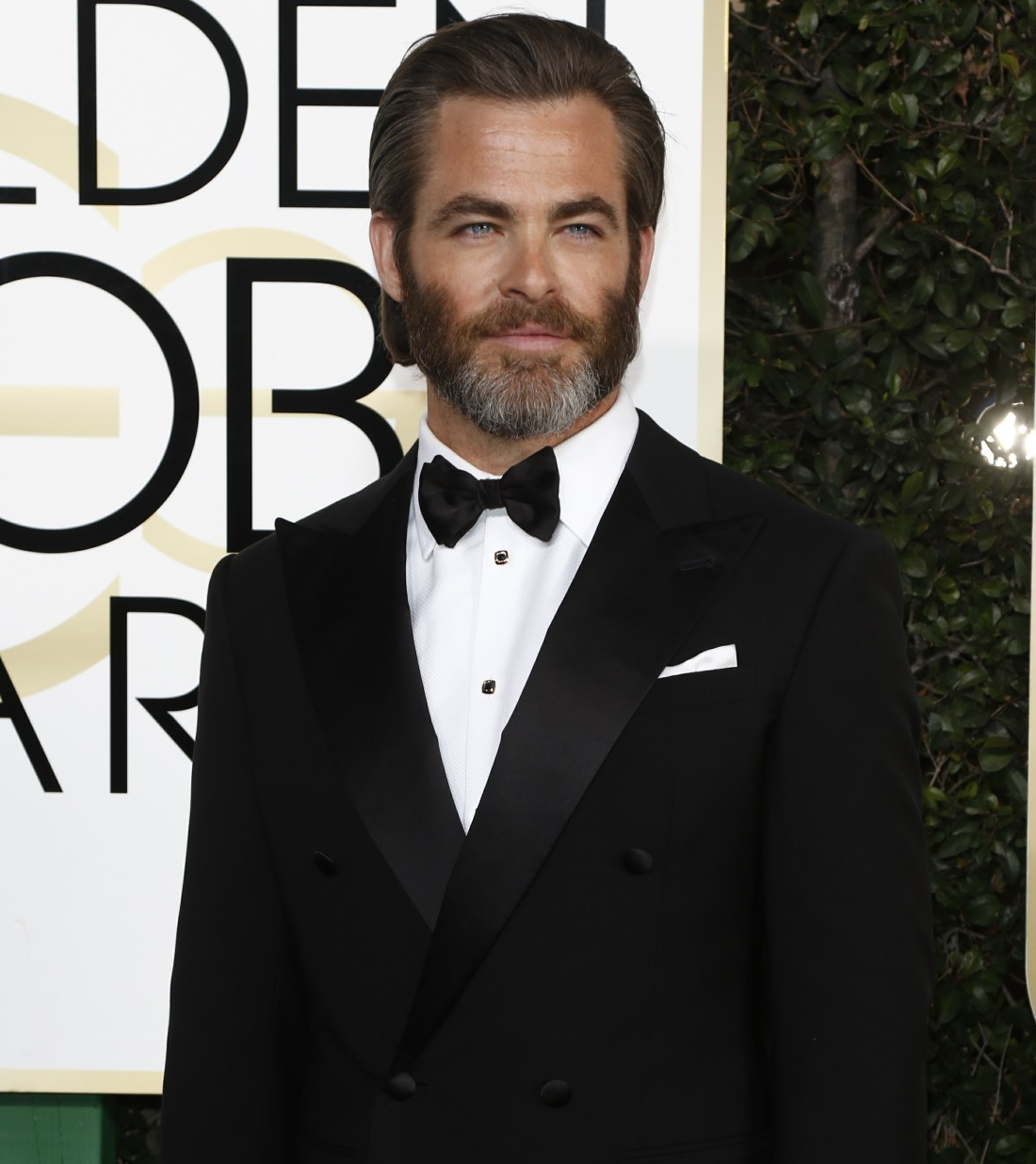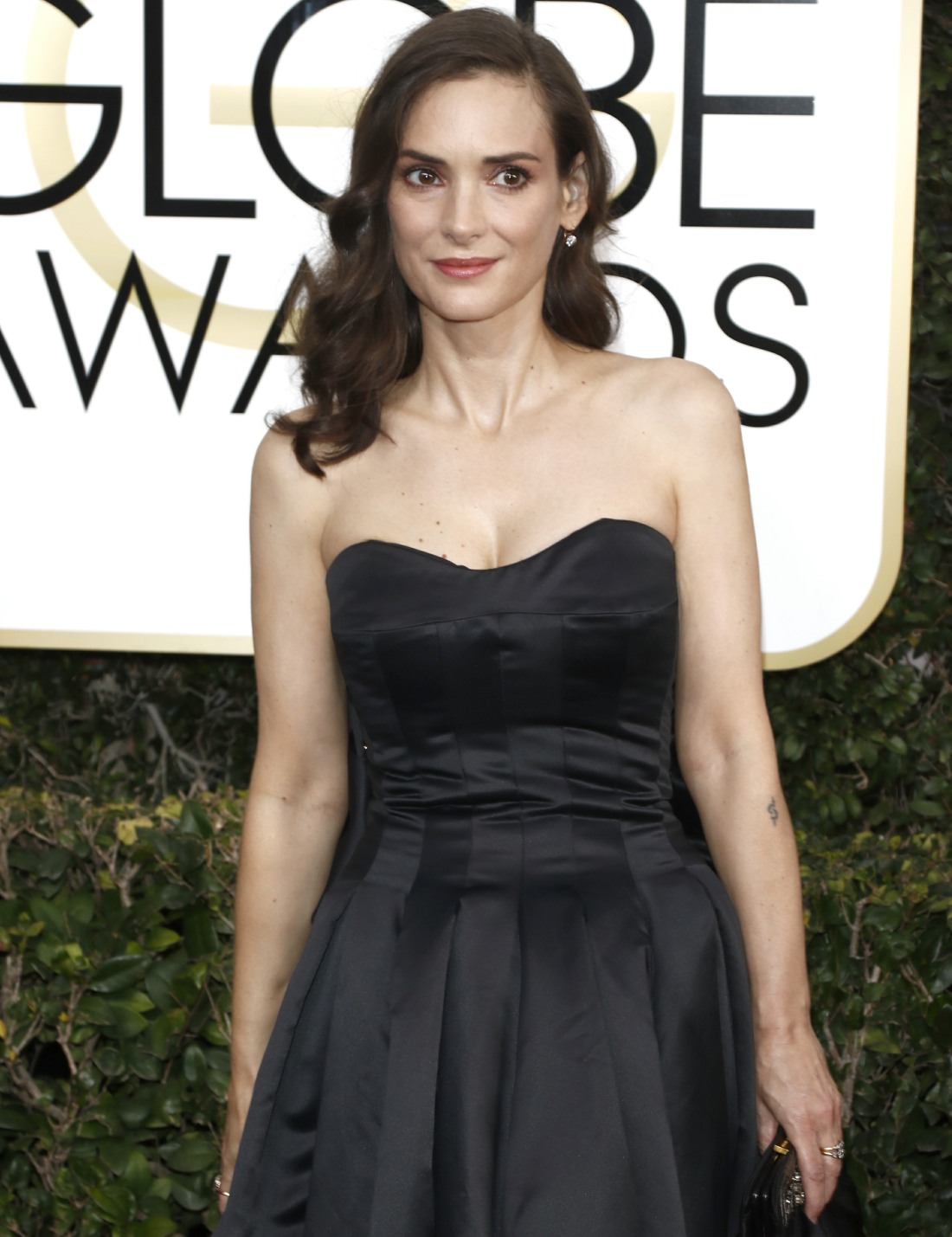 Photos courtesy of WENN.