Britney Spears wrapped up her Las Vegas residency on New Year's Eve after a successful four-year run. Brit, who turned 36 in December, admitted that her final Piece of Me show at the Planet Hollywood Resort and Casino was a "bittersweet" experience, but said she was "looking forward to an amazing 2018."
Prior to the show, Brit and her beau, 23-year-old fitness model Sam Asghari, got into the Snapchat filters to film a short video. Donning mouse ears and speaking in squeaky voices, Britney reiterates her excitement for her last shows and, after Sam tells her she's "beautiful", replies, "Thank you, and I love you," and kisses her sweetie on the cheek. I was really hoping 2018 would make the end of these too-cutesy Snapchat videos with these filters. Let's make a resolution to make those go away. (Yes, I'm guilty of playing with them too, but I'd be more than happy to lead this charge. Who's with me?)
Prior to taking the stage for the final show on Sunday night, Brit tweeted, "I just want to say thank you to the #PieceOfMe cast and crew, the city of Las Vegas, and all of the fans who came out to sing, dance and party!! What an incredible four years!! Love you all!!"
It's almost showtime! I just want to say thank you to the #PieceOfMe cast and crew, the city of Las Vegas, and all of the fans who came out to sing, dance and party!! What an incredible four years!! Love you all!! 💋

— Britney Spears (@britneyspears) January 1, 2018
Since all of Brit's fans couldn't be in attendance for her Sin City finale, the singer shared two performances during Dick Clark's New Years Rockin' Eve with Ryan Seacrest. Before the ball dropped, she performed "Work Bitch" and later, rocked a red bodysuit and did a little Pink-esque arial work while performing "Toxic". Yes, I said "performing" not "singing," but hey, it's Vegas, and it's all about the show. I'll admit I found both performances to be pretty good.
Sam, ever the proud BF, shared a quick clip of the show on Instagram, gushing:
I'm kind of curious as to what 2018 holds for Britney. There's been talk of her moving to another venue in Vegas and, of course, the marriage rumors are floating around. We'll just have to stay tuned. Hope you all have a great 2018!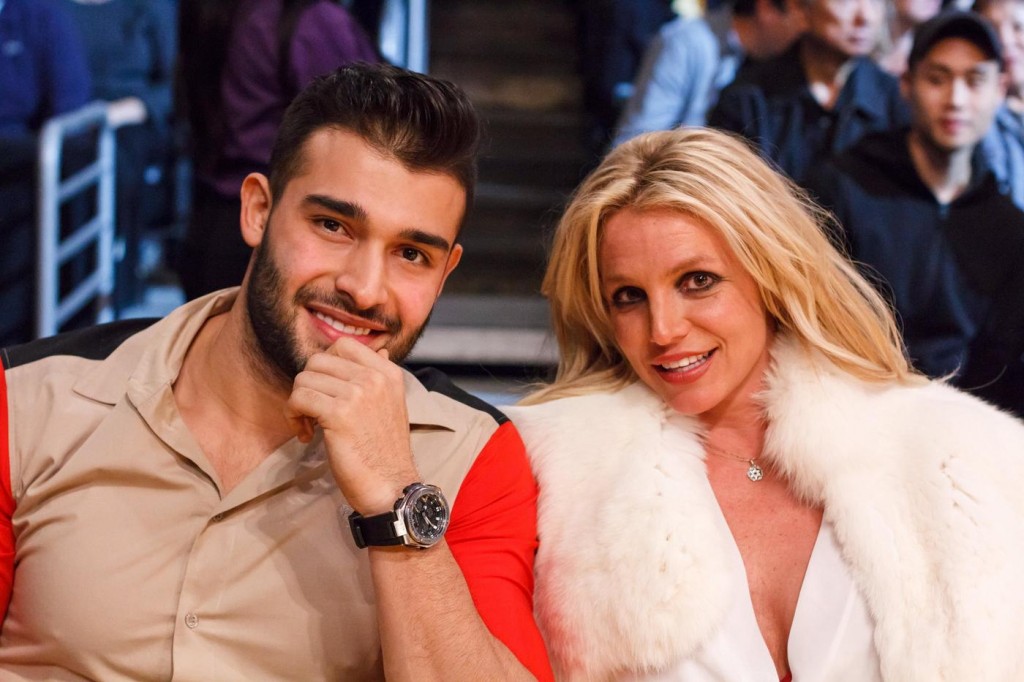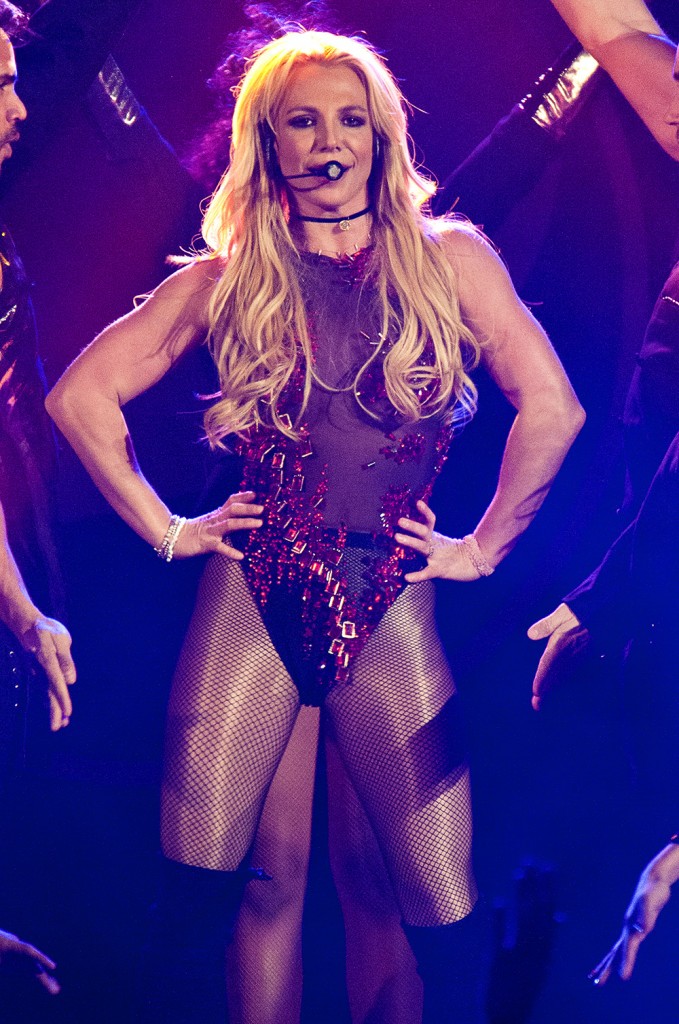 Photos: Instagram, Pacific Coast News, Getty Images, WENN.com